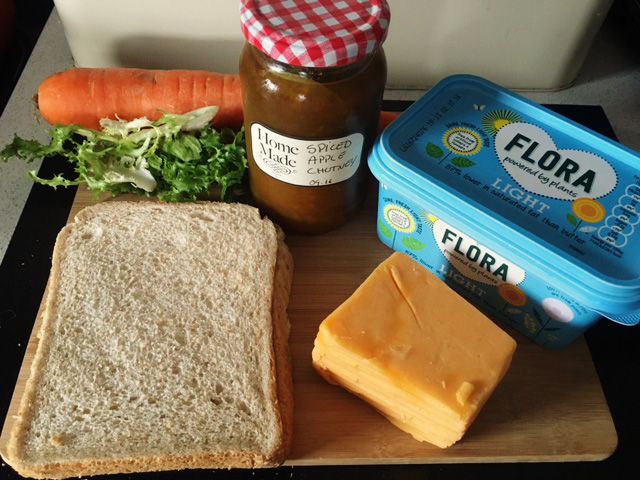 We don't need a packed lunch for school as school is out for my home edder but we do pack a lunch for our day trips which lately has been in churches and churchyards. The latter where we learn about nature and enjoy the peace - a great place for a picnic on a graveyard bench. A little spooky perhaps but we are used to it but it is Halloween so I added a couple of seasonal elements to our latest lunch.
Recent research by Flora with the University of Leeds found that a mere 1.6% of primary school lunch boxes are meeting nutritional standard with too many still full of saturated fats, sugars and salts with not enough fruits and vegetables.
Little Bird has big sensory issues and food can be tricky, especially vegetables but he loves fruit - all kinds. I call him my little fruit bat. So....veggies I have to sneak in which I did with some grated carrot on our sandwich.
Using Flora which is rich in Omega 3 and 6 is lower in saturated fat than butter and we used this on our Best of Both bread with some grated cheese, lettuce, grated carrot and homemade spiced apple chutney - a bit of jazzing up helps LB with his foods and he really craves anything spicy.
Flora have produced a guide to help parents and carers put together a yummy, healthy packed lunch which was really useful. We also added some popcorn with some melted cocoa nibs on it and LB's favourite strawberries and a clementine dressed up as a Jack O'lantern. The study found that only 17% of lunchboxes contained fruit and vegetables although positively the amount of sugary drinks consumed has decreased.
As a vegetarian I agree with Flora when they say that eating more plants is beneficial to us and the planet, 100% of the oils in Flora are from plants.
We'll be using the guide to get some recipe ideas over the next few weeks - Moroccan cous cous salad for me using Flora and will try some Bagels with hummus for LB.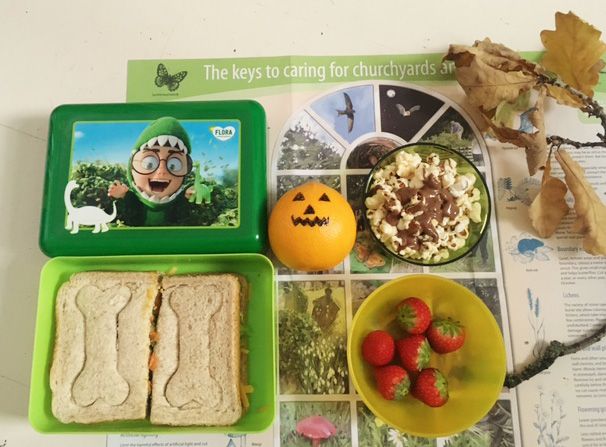 This post is an entry for the #FloraLunchbox Linky Challenge, sponsored by Flora. Check out their lunch planner and recipe ideas here <
http://www.flora.com/article/category/1104207/healthy-kids