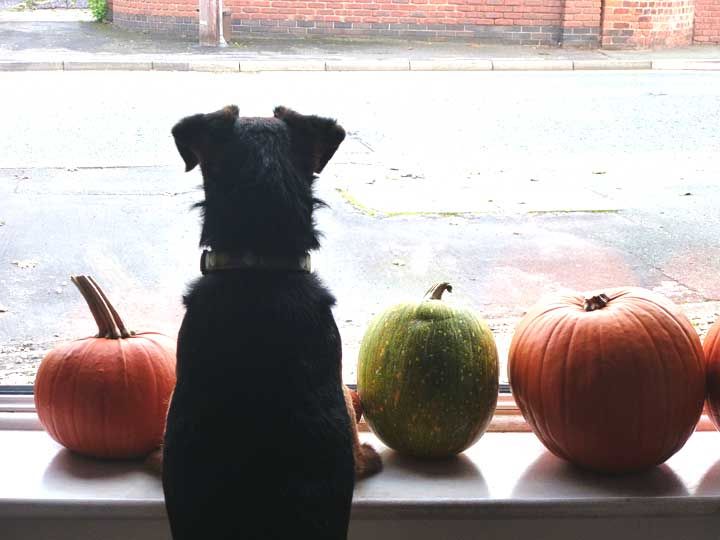 We immersed ourselves in pumpkins and lined them up for decoration, continuing their ripening process to burnt autumn orange. Our terrier watched over them and the odd one suffered a fall and rolled across the front room when he got too over enthusiastic about the local posty delivering our letters. Local shops put on great displays, I was very impressed. I haven't got the new trend of pumpkin sculpting yet, I'm just a traditional carver with triangle eyes, noses and jagged mouths.
We tried to do as many Halloween activities as possible from carving and decorating pumpkins, colouring in
haunted houses
, baking spooky cupcakes and gazing at the full moon.
Many seasonal scented candles were lit, we had a
Halloween party at home
and one at LB's autism group where he wore his cute Jack O'lantern t-shirt and starry Boden trousers. The house was stuffed full of decorations and on Halloween night we put our sack faced scarecrow on the drive, a line of tea lights in jam jars and some pumpkins to welcome the trick or treaters.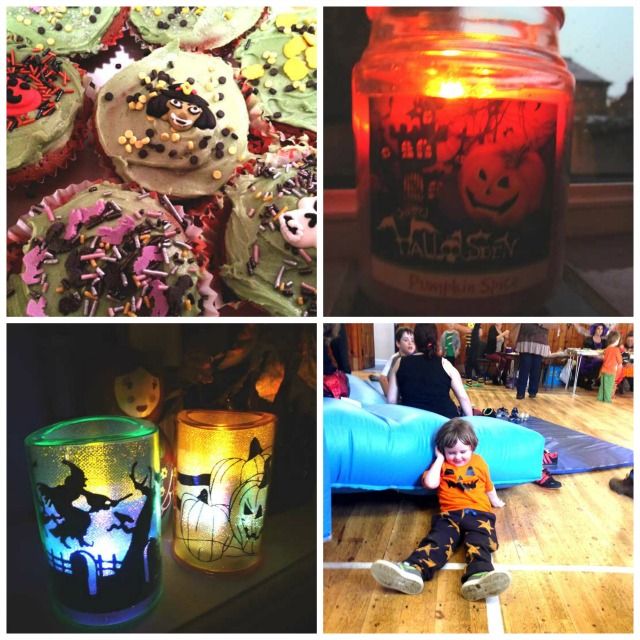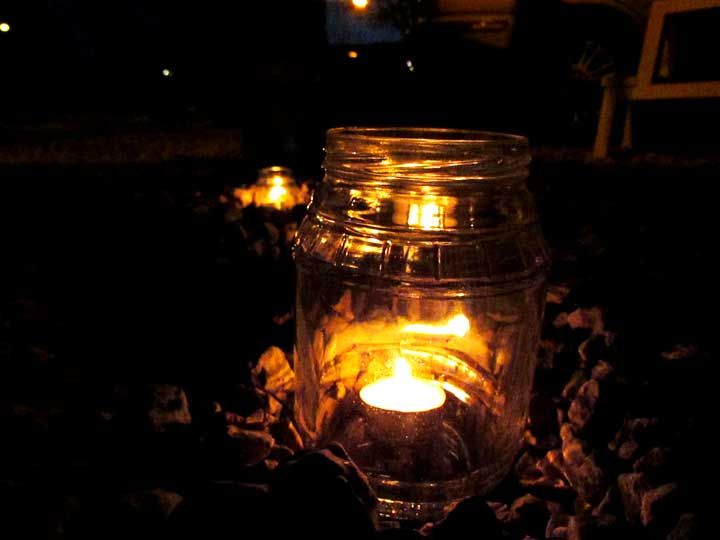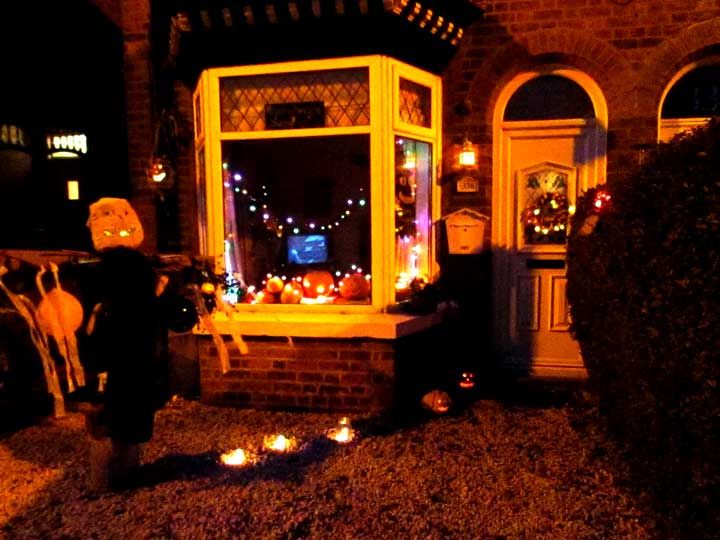 Gourds nestled in the window boxes and our Halloween fairy lights twinkled attracting a steady stream of children dressed as ghosts and witches, with parents waiting just to the side. We went out for a walk ourselves and left a note with some sweeties to take. When we got back, just a few had been taken which made me feel all fuzzy that we live in a nice area.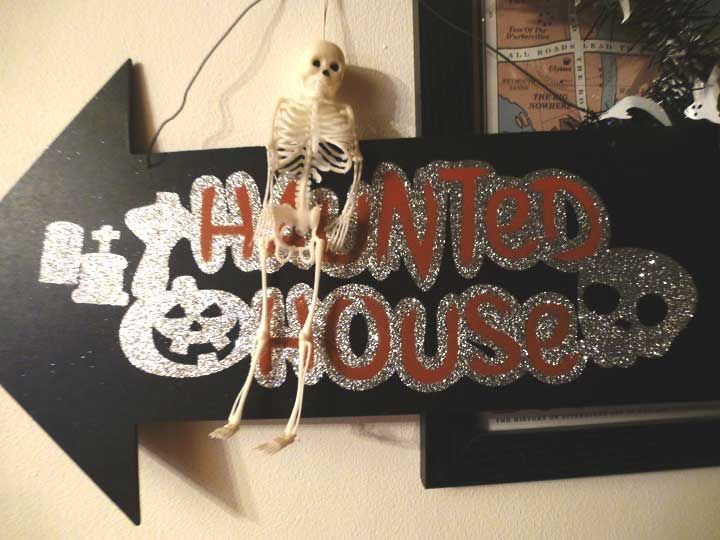 I'm a little sad that Halloween is over, I feel like there is so much more spooking and scaring to do. Although the run up to Christmas is perfect for a scary fireside story. I've just read
Bellman & Black
, a gothic tale that touched upon and next on the list is
The Bone Clocks
and
The Ghosts of Heaven
.
Time for some warming food to be made, fires to be lit and hopefully taking LB to a firework display this weekend. It's gone a little colder this week after such a warm October so I am looking forward to all the hats and scarves being worn again.
Have a great November xx