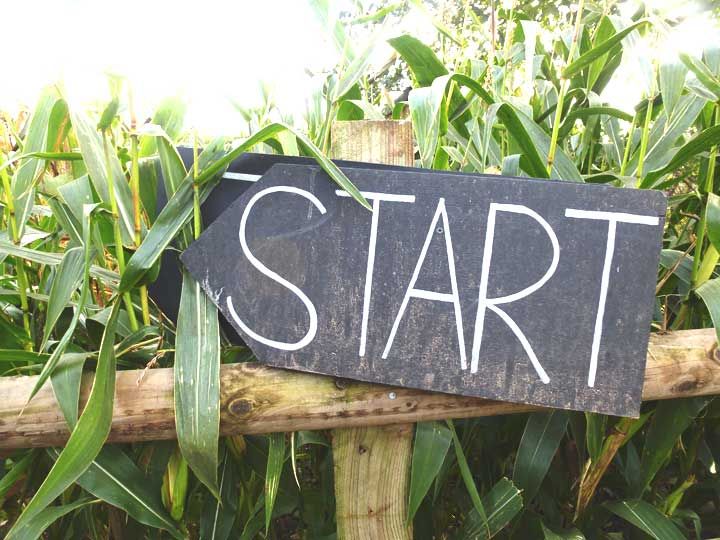 Maize maze exploring, corn and feet squelching in mud. First time we had ever been in one and it was a lot of fun. LB loved the rustling of the tall spires of corn and it felt a little spooky, horror film-like. Wondering what was going to be around the corner or hiding amongst the ears of corn. It is certainly an autumn treat that is becoming more popular every year.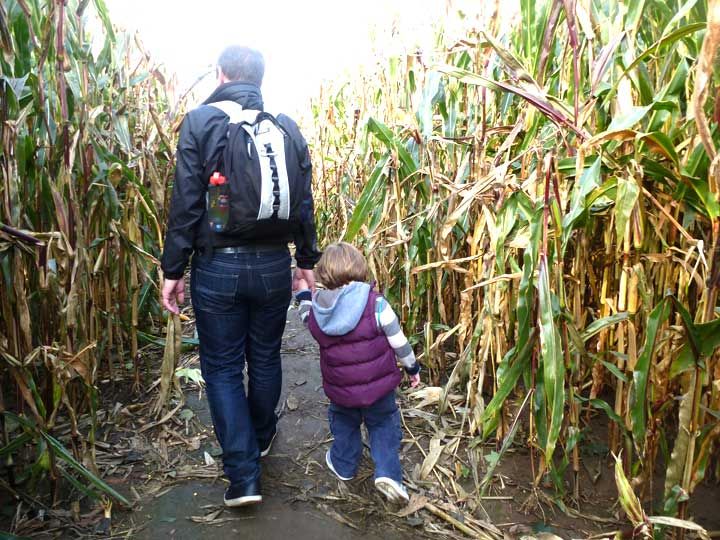 We found nothing but corn cobs lurking in the maze, no ghosties or zombies.
Onwards to the barn where there were so many cute piglets and two humongous pigs snoring away. Then on to the stacks of hay bales for a climb with Daddy.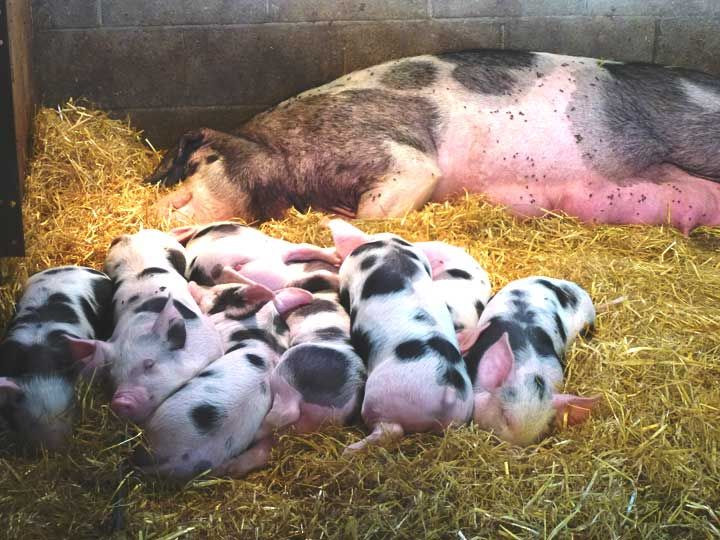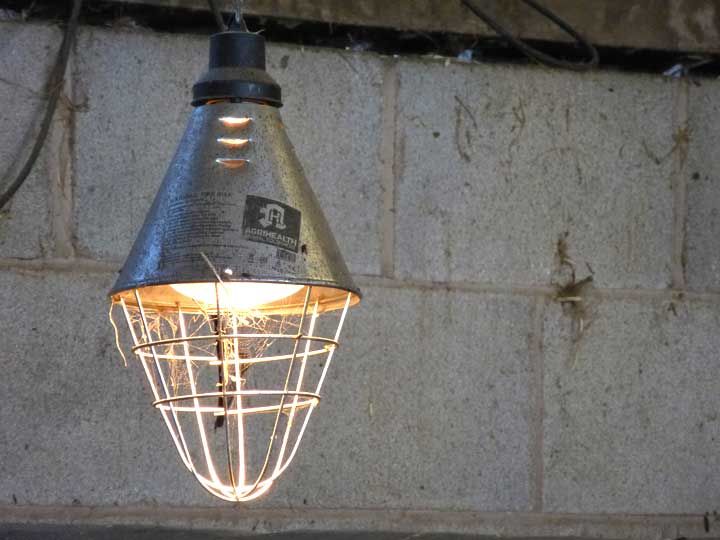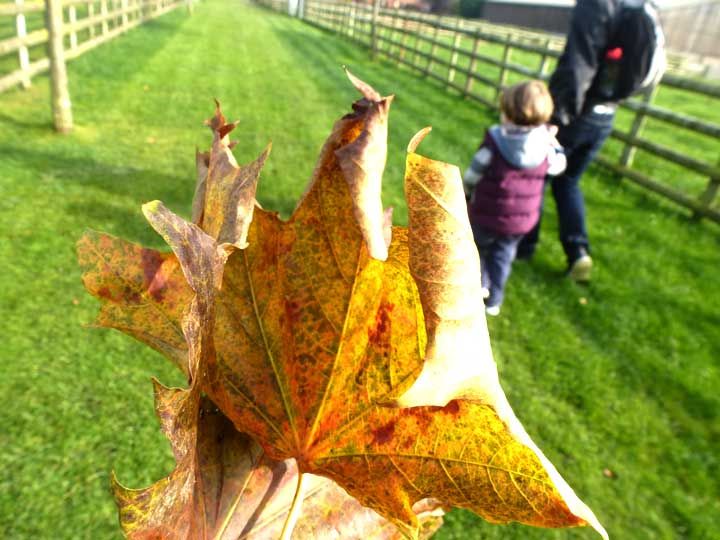 LB's is gaining confidence lately. Huge strides! At the play area it was especially noticeable with his eagerness to go on the slides, walk across moving wooden bridges and crawling through tunnels. I was a very excited Mummy watching all this and helping him walk across beams and jump from log to log. He wants us with him but he is willing and kept wanting to go back on the equipment. I went off into the farm shop for a look around and LB stayed on the bench outside with Dad, another improvment. Happy to sit and wait - more on this later this week but this is a HUGE deal for us.
Full of autumn spirit we went home and lit a fire as it had gone a little chilly and I baked a pumpkin pie. The pictures of it did not make the cut - such a had thing to photograph successfully, especially in fading light. Also, one of those recipes I attempt just once a year. For a pumpkin lover it is not actually a favourite of mine!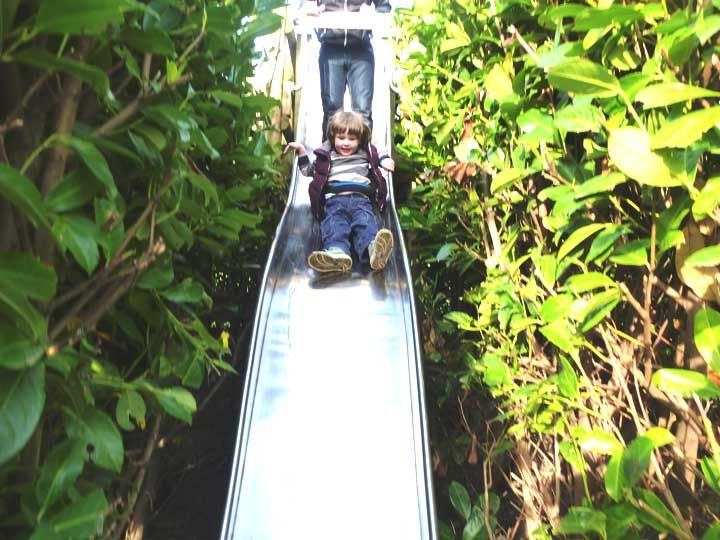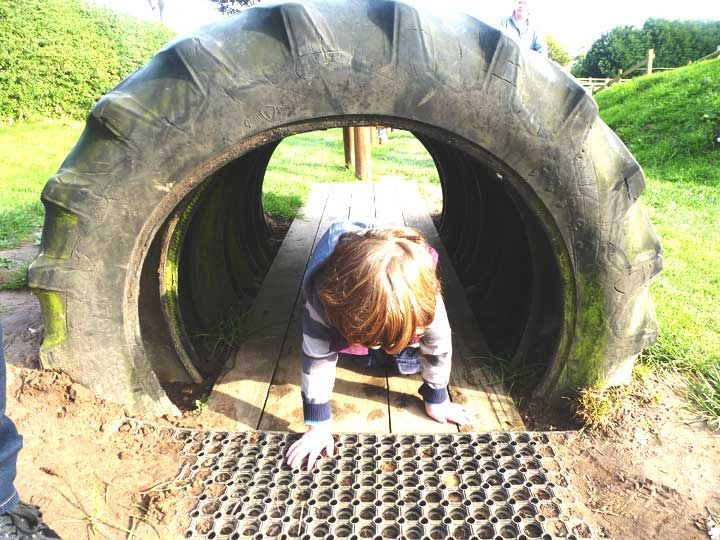 Joining in with Country Kids from Coomb Mill.