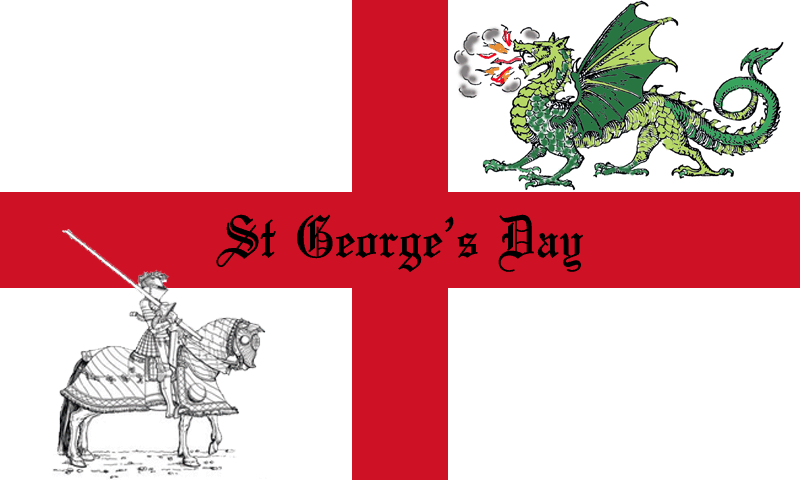 Happy Saint George's Day. That forgotten English day. So I thought I'd put together a treasury with a hint of George and the Dragon about it. But firstly did you know that St George was actually born in Turkey in the 3rd Century. A devout Christian who became a Roman soldier.
He was made the patron saint of England around 1415. Of course the famous legend of him slaying the dragon is mere
fairytale
but it is all an important part of our culture and I always like to see it being celebrated.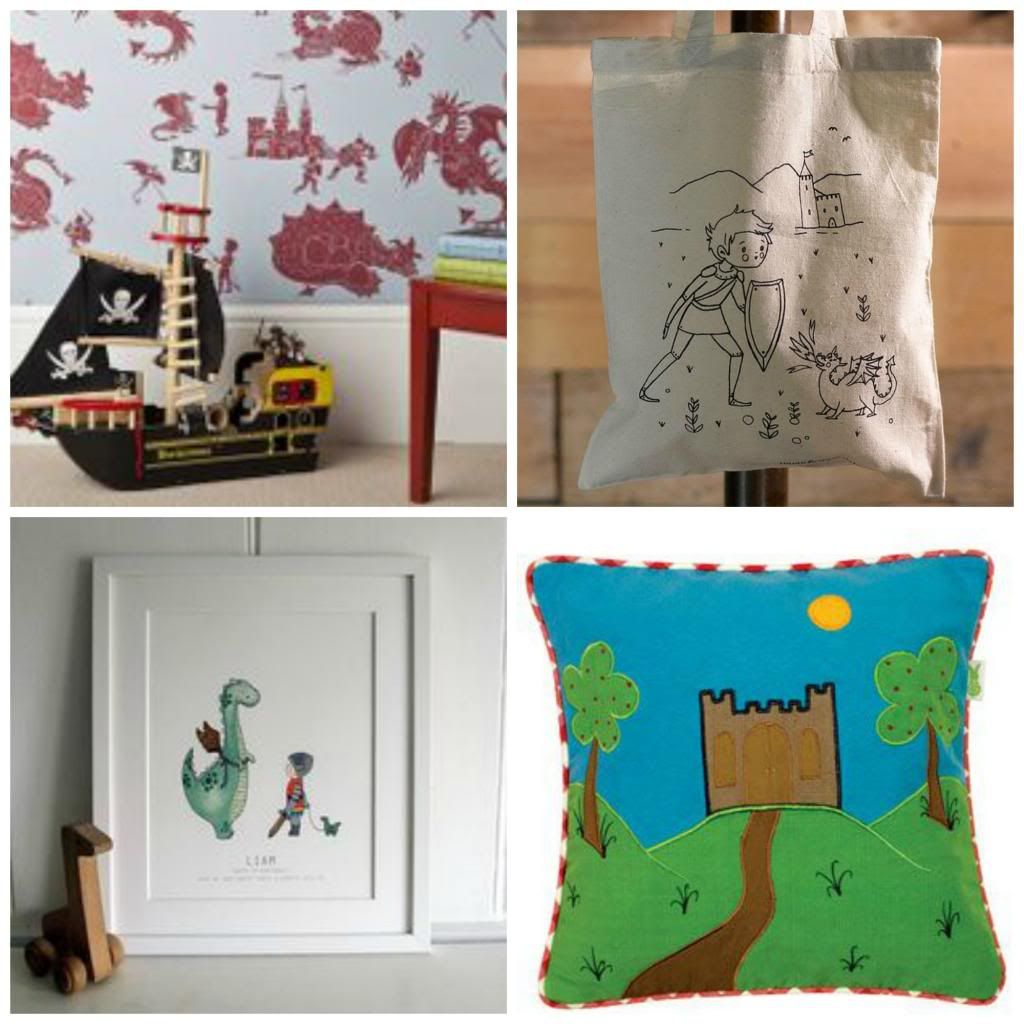 Ere-Be-Dragons Wallpaper £60// Colour in tote bag £9.75 // Dinosaur who wants to be a dragon print £25 // Castle cushion £15.50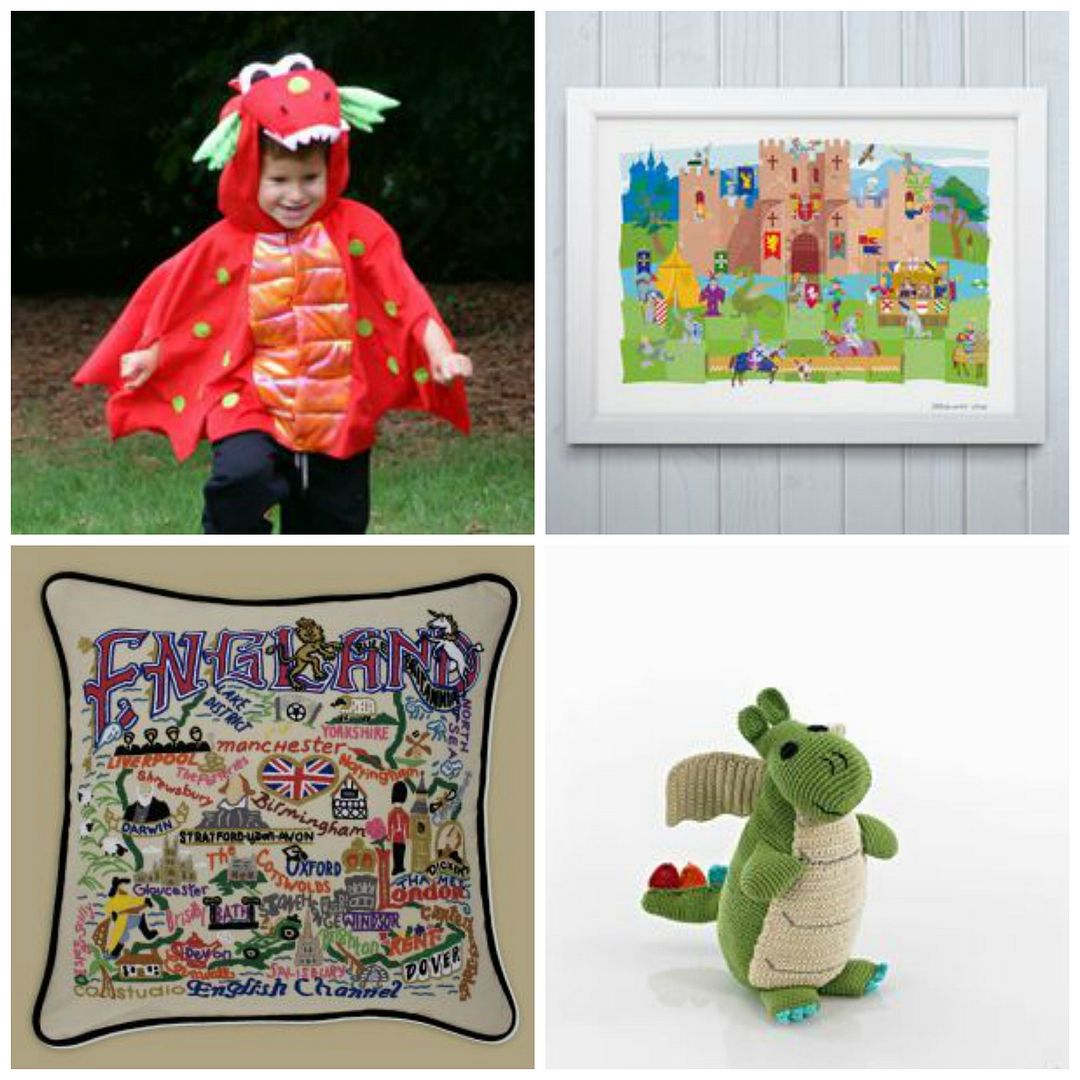 Dragon cape £32 // Knight's Castle print £22 // England cushion £115 // Dragon toy £22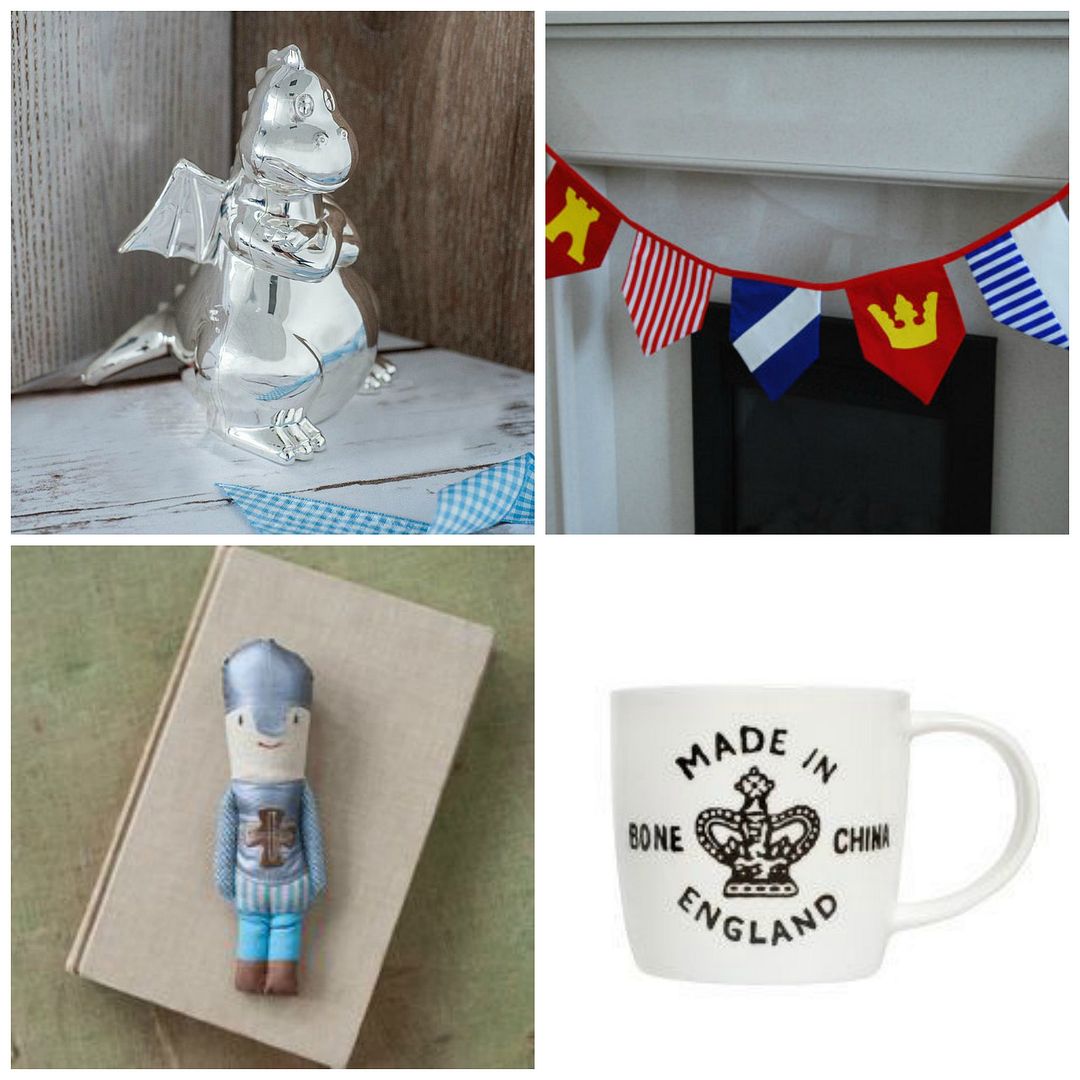 Dragon moneybox £22 // Little Knight bunting £20 // Knight rattle £14 // Made in England mug £13
Knights and Dragons wooden letters £1.20 each // I'd rather be slaying dragons tea towel £9.50
In the north we are really going for it in lovely Lytham with their annual event and a St George's Day parade. My Uncle lives here so I hope he sees it.
In Yorkshire there is Dragon Fighting at Bolsover Castle this weekend.
In the south this weekend you could go to the wonderful St George celebrations at Wrest Park, Bedfordshire - jousting, falconry and a dragon battle.
Dover Castle also has an event, all sort of Medieval fun and dragon slaying.
Ironbridge in Shropshire has a St Georges Day event happening today!
So we do celebrate it after all. If you would like some other lovely ways to celebrate from Mummers Plays, Morris Dancing and dragon hunting have a look
here
for some ideas.
Listen out for any local church bells ringing tonight for our Saint George.