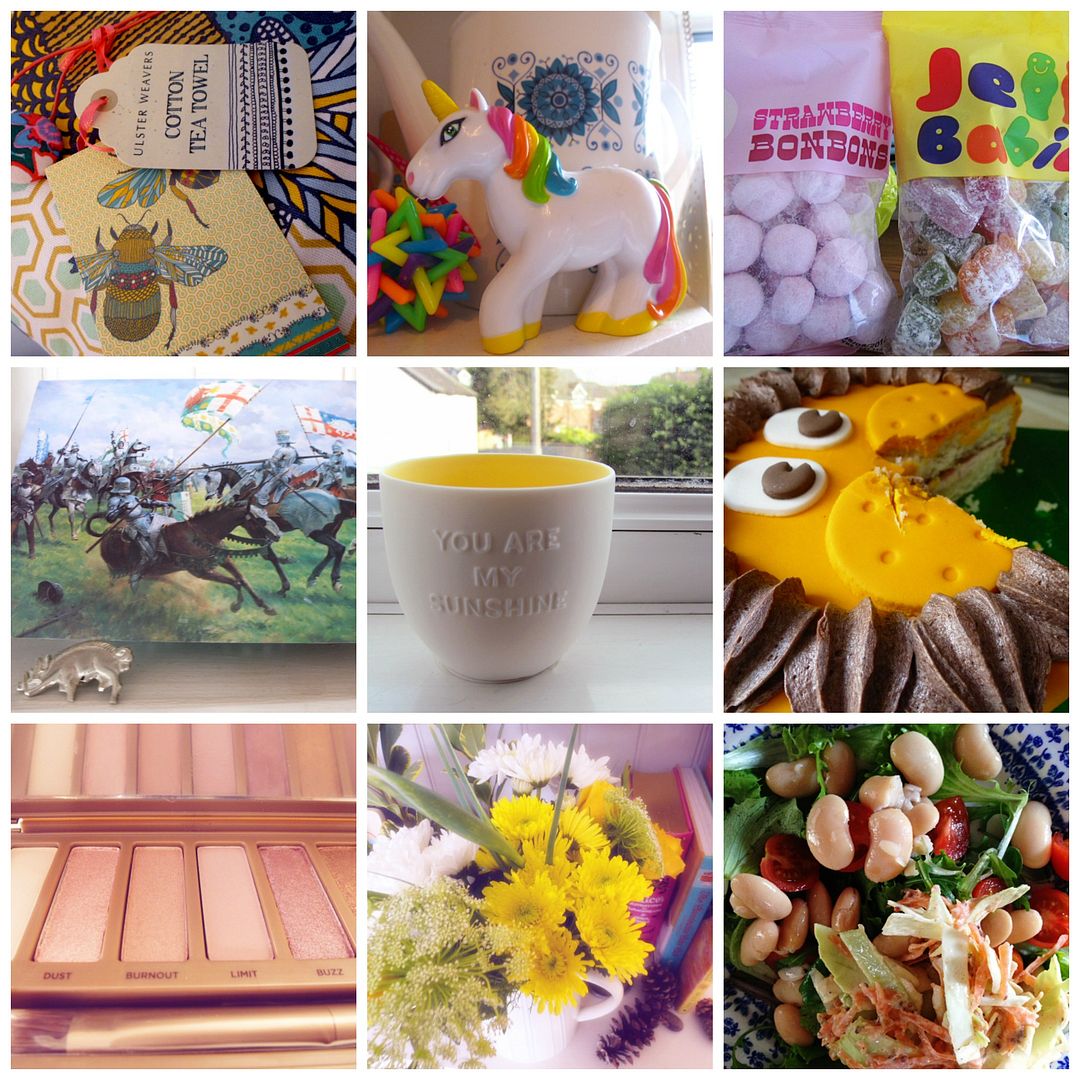 It has been a busy few weeks with birthdays - mine and my mum's either side of Mother's Day, so plenty of cake and treats. I've had some lovely bunches of flowers brightening the house and my favourite had to be the purple hues of the Cape Flora bouquet from M&S with the exquisite Protea in it. They are still going strong now and make a nice change from my usual roses. I do still love roses though and received another bouquet with yellow roses, chrysanthemums and what I think is Bishop's flower (Ammi majus), a beautiful cow parsley-like white umbellifer. I need to grow this! Such a great filler in a posy.
Some of my birthday treats were the Urban Decay Naked 3 palette, a kitsch unicorn that you fill with cake sprinkles, tea-towels, a frame for my book map, an owl mug cosy and a cute stripy plant pot. Mustn't forget my Graham Turner Battle of Bosworth cards too. Being a Richard III enthusiast shall we say, well I joined my local group (more on that here) I therefore always receive something related to my favourite king.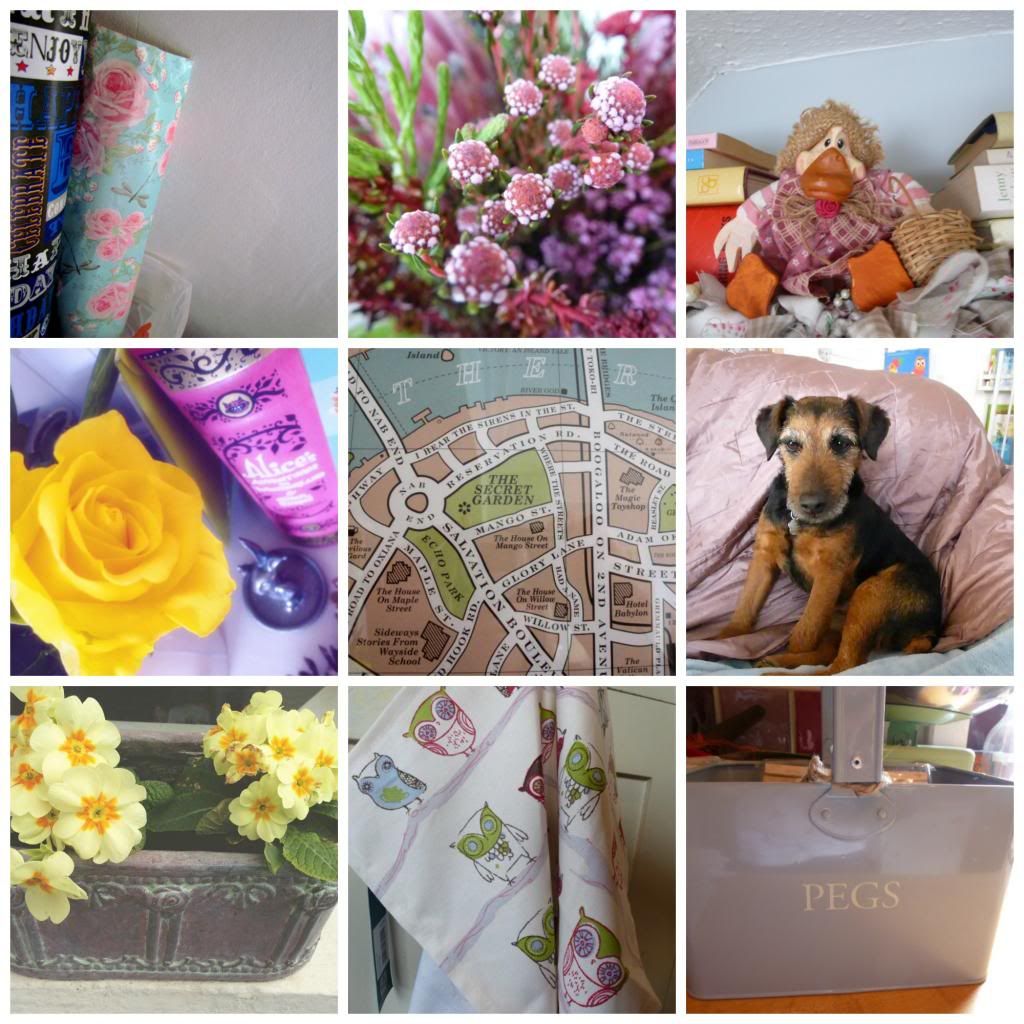 Thrilled to have my book map finally up on the wall. Highly recommend this poster for any book enthusiasts. I can spend ages looking at it, searching for my favourites. Run past Jurassic Park, peer in Tom's Midnight Garden, cross the estuary to Treasure Island and around the corner to the Enchanted Wood.......
Of course there have been a few rainy days where we have cuddled up, dogs included and played or watched Cbeebies. Plenty of cups of tea and some plans put together for the rest of the year. Despite the cake, I have started to eat healthier and clean up my diet. I've reached the stage where I am annoyed with myself for being so unhealthy so changes are happening......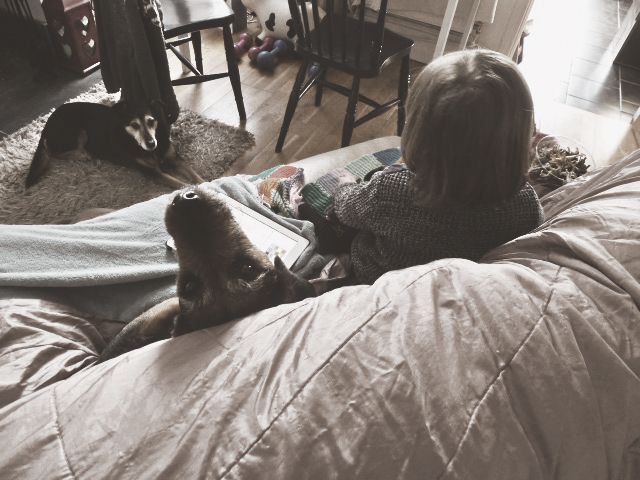 Happy Monday to you all.This will be a busy week for me. Lots of blog posts to write, allotments to tend to, Easter to sort for Little Bird - a sensory tub with Easter Grass and some Easter games to help him understand more about this time of year xx