After a walk around the forest, picking up pine cones - which my boy is no longer afraid of, stopping for a snack and hiding in dens, we saw our friend the horse.
Now my little boy is an anxious child. However, with animals he shows such a courage and a caring nature. He strides up and give our ned a gentle pat.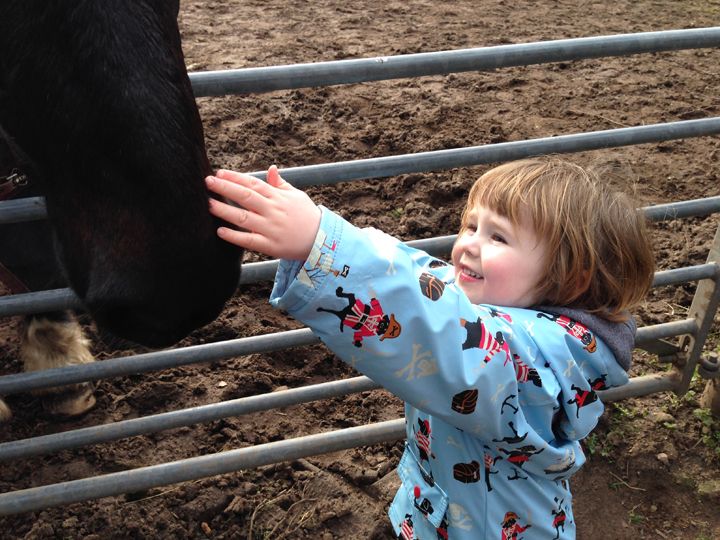 Has a little chat about the weather and the price of oats these days.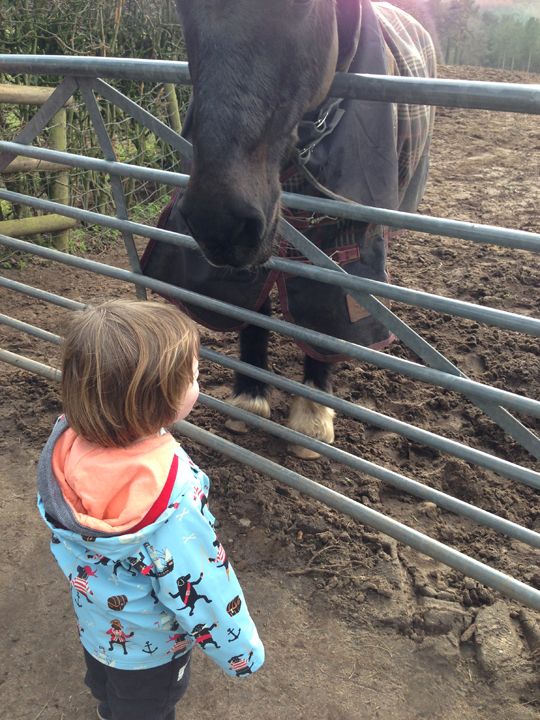 Has a check of the quality of the horse's new coat. Fine wool you say? Are you sure, now let me feel it. A lovely tartan my friend, very smart on you.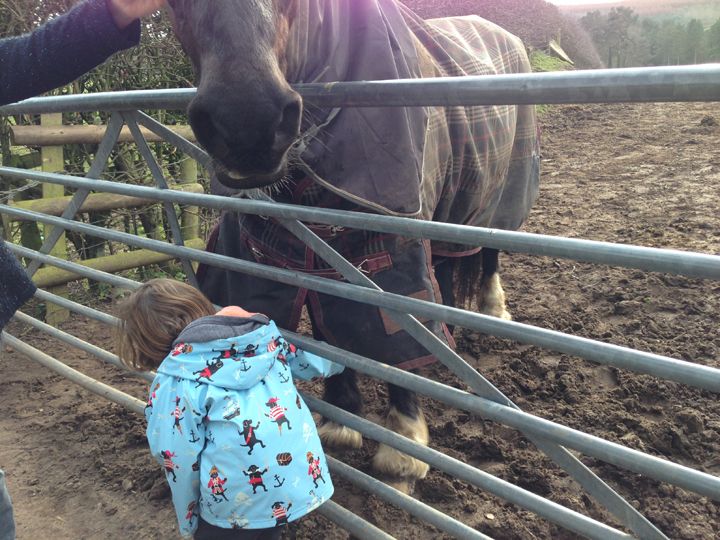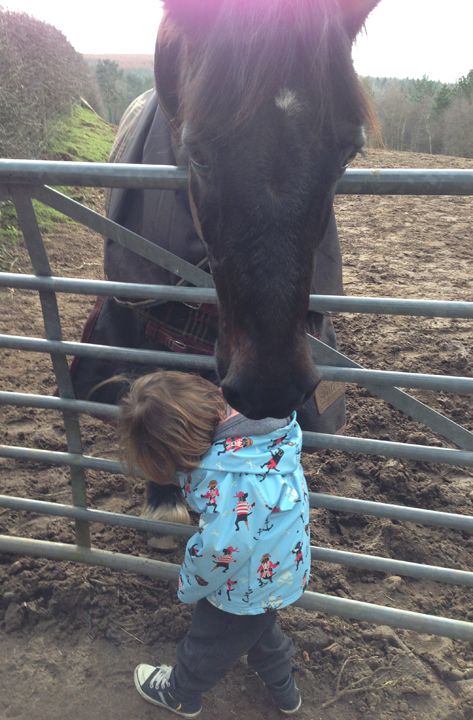 Now let me tell you the gossip about the chickens that live further up the pathway....
After a few minutes of catching up, the two friends say there goodbyes.