I know it hasn't officially but the garden is telling me different and the fact that I've hung the washing out to dry on the clear, bright days we have been having. As far as I'm concerned spring is here. I can see it in the purple crocus, open for the sun's rays.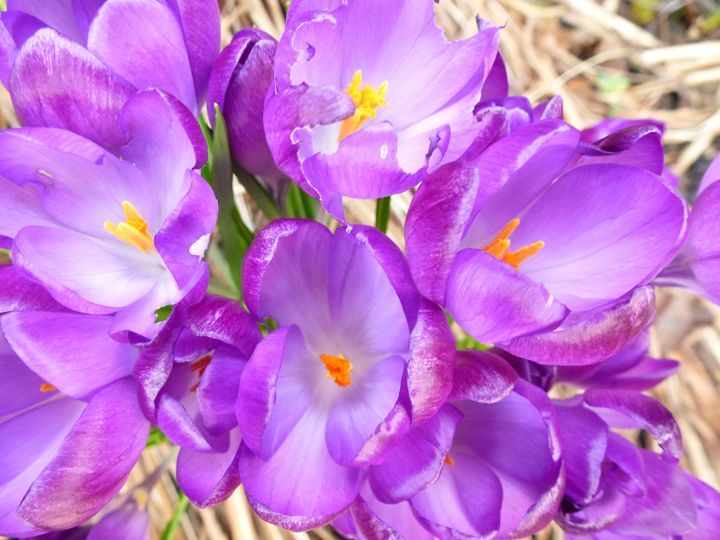 I can hear it in the neighbourhood with people out of their houses more, with my neighbour starting to tinker in his garage again and the cats teasing my two dogs by basking on our sunny window sill.
Beautiful blue skies with little wispy clouds. Breezing spring into every nook and cranny.
The promise of flowers to come. Here are tulips mixed in with forget-me-nots I planted in a old kitchen cooking pot from a car boot sale - and how I am longing to start going to them again. I spy the weeds too mingling in this planter!
The first daffodils are the dainty

Narcissus

'Tête-à-tête' which look such a gorgeous colour combination with the purple swathes of crocus and their bright orange centres.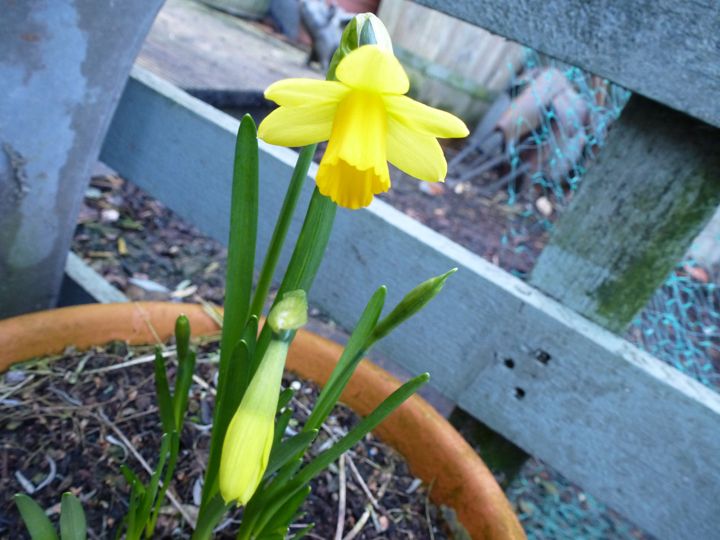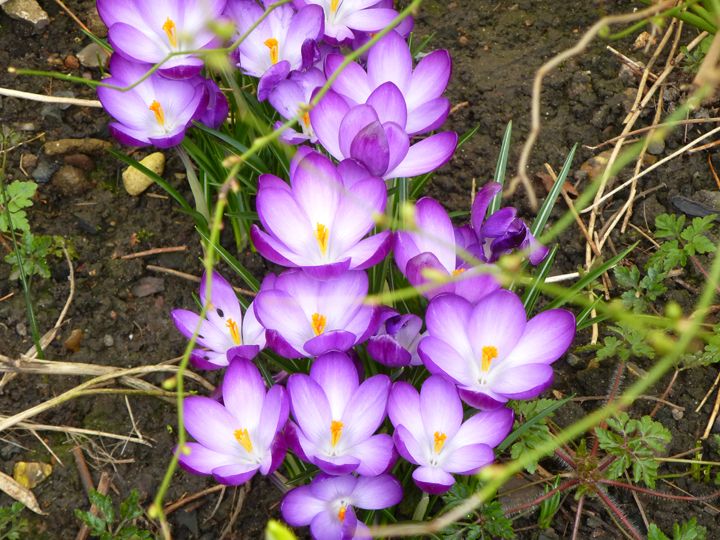 The start of spring and the start of pottering around. A daily ritual of seeing what changes there have been and making a mental note of what needs doing. Pulling the odd weed here and there along with last years old plant material. I used a large bunch of collected twigs as kindling and started weeding here and there.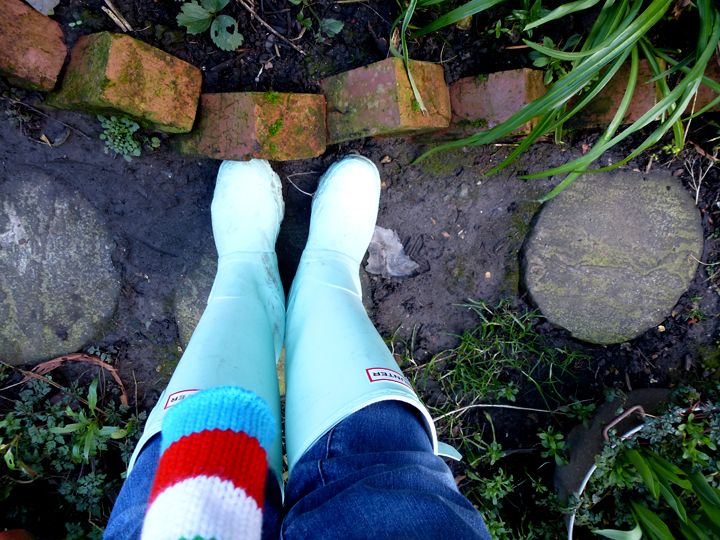 Bursting buds on the cherry tree that I won. Looking forward to seeing the pink blossoms in a few weeks. I have a few small blossom trees in the garden from shocking bright pinks to delicate frothy whites. I love them all and they all have slightly different flowering times so from week to week I gaze out of the windows and take it all in.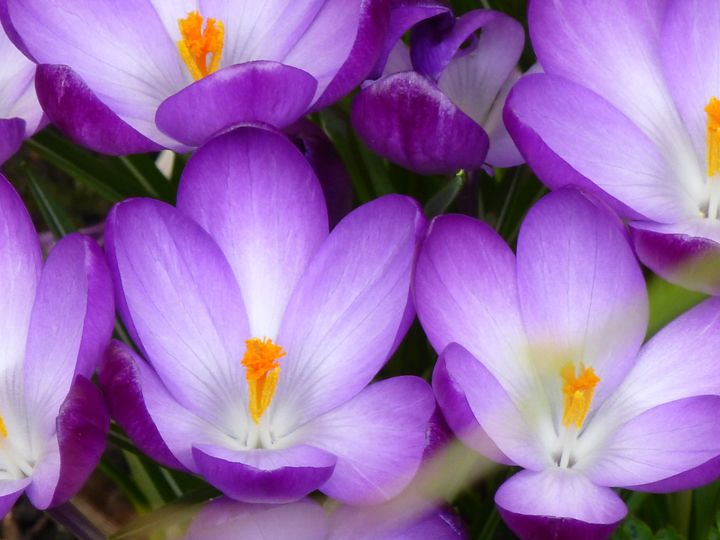 My boar is now securely up and has already received a comment from the neighbour. I found a little bee in his mouth the other day taking shelter so he is good for wildlife too. Hooray Mr Boar.
The fences have been fixed, just about! But they will do for now until the next storm. I did enjoy seeing my neighbours pretty garden but at least the dogs can't escape now.
Over the next month we are going to sort the garden pathway out and set the stepping stones into gravel so it is not a muddy mess. A trip to the plant nursery is on the cards for some cottage garden plants and some primroses for the window boxes. it will be exciting to get all the outdoor toys out again and to sit on the decking in some sunshine.