Another egg recipe to use all my dad's eggs that he gives us. I love searching through old recipe books and this gave me an idea for a filling weekday meal for all the family using eggs -

Egg Tatties

.
You will need - 2 large potatoes, 3 free range eggs, 1tbsp milk, 1tbsp butter, seasoning, cheese.
Bake the potatoes. I do this by cooking in the microwave first for about 8 minutes and then transfer to an oven at about 200 C/ Gas Mark 6 to crisp up for about 10 minutes.
Meanwhile whisk the eggs in a bowl, add the milk and seasoning. Pop in the microwave to cook - takes a few minutes to firm up into scrambled eggs.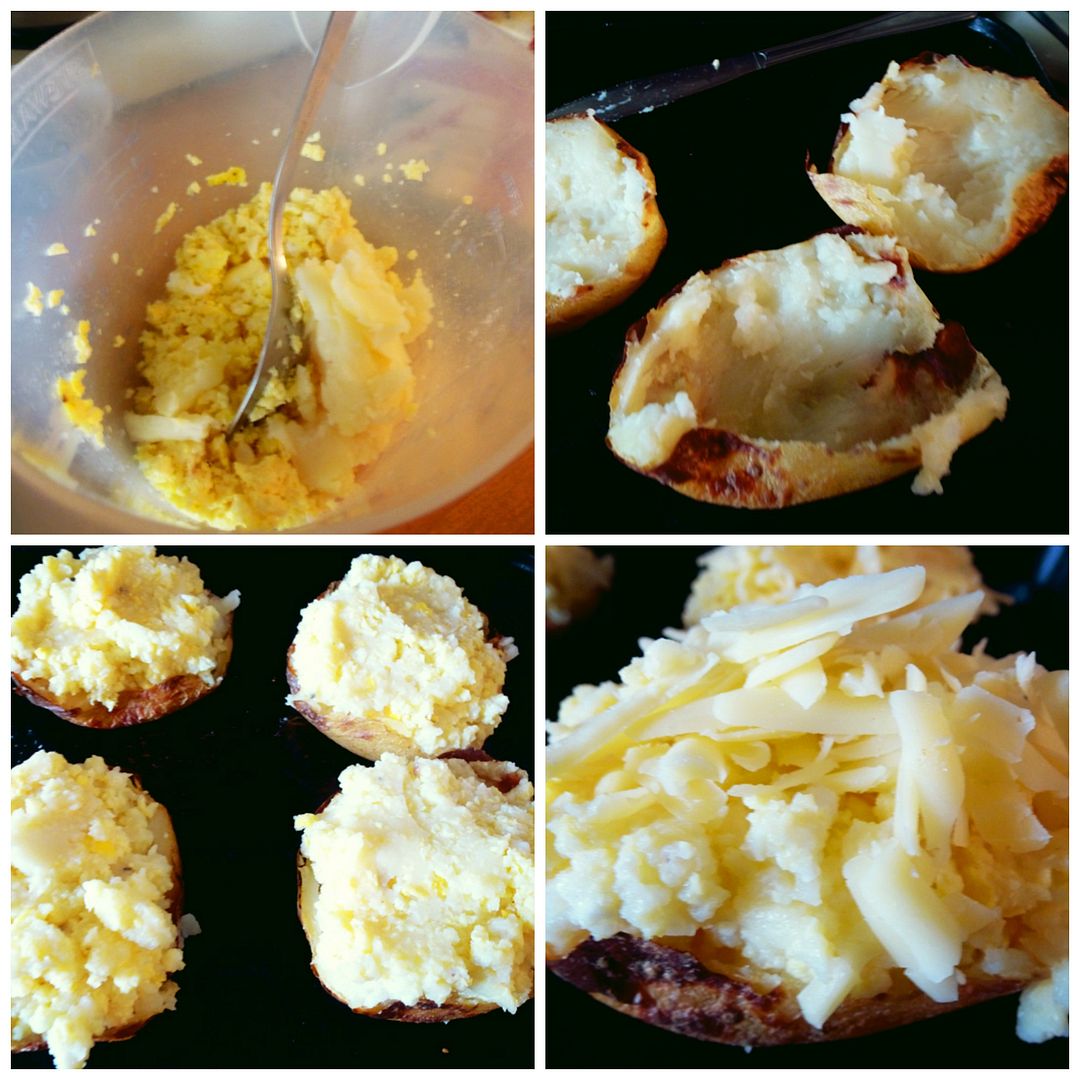 Take the potatoes out of the oven and cut in half length ways. Scoop out the potato and add to the bowl of scrambled egg. Add the butter and mash up together.
Place the mixture back into the potatoes and top with grated cheese. Place back into the oven until the cheese melts and goes all lovely and golden. Seriously yummy and filled everyone up.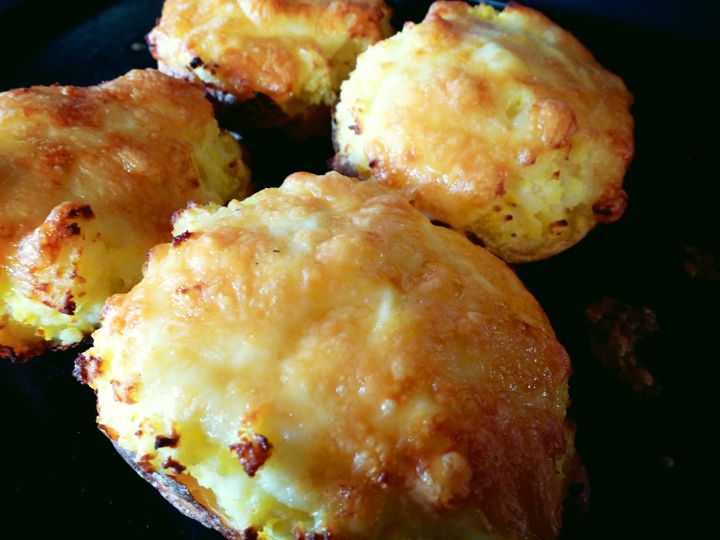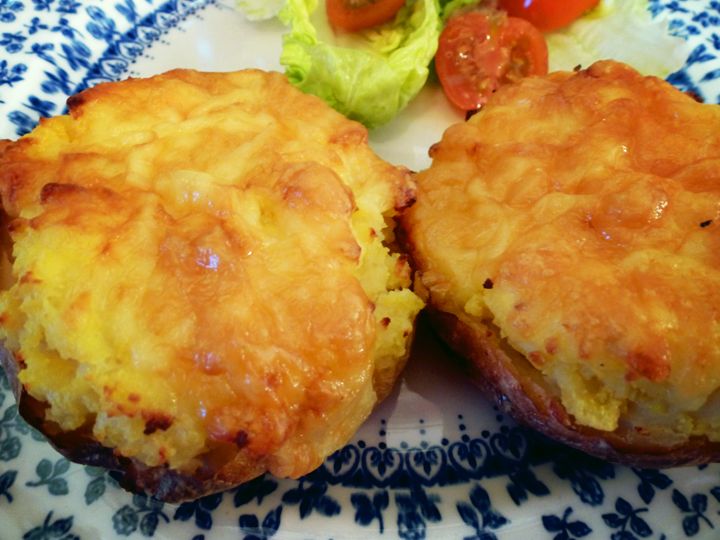 This post is an entry for the
#ShortcutEggsperts Linky Challenge
sponsored by British Lion Eggs. Learn more and find recipes at www.eggrecipes.co.ukhttp://www.eggrecipes.co.uk/