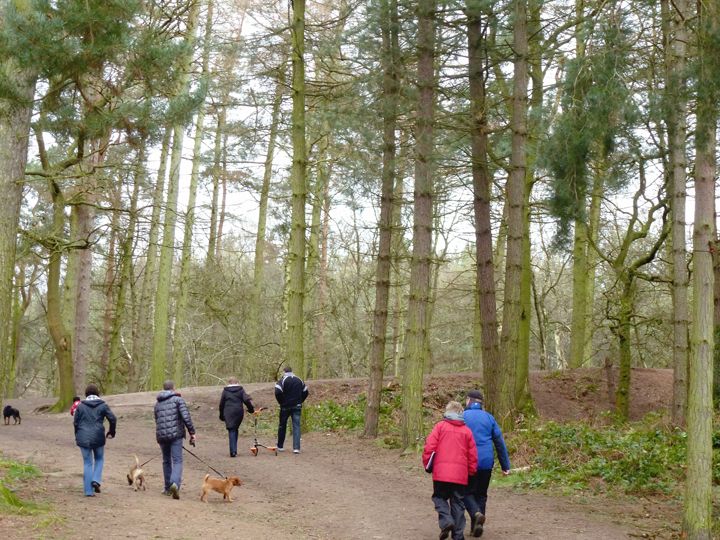 Delamere Forest meaning Forest of the Lakes (due to its lakes formed by glacial kettle holes) used to be the Medieval forests of

Mara and Mondrem. A vast hunting forest back in the 11th Century of 60 square miles. As we walked around our 1.7 mile loop through woodland it is not hard to imagine the wild boar and wolves that would have ran with the red, fallow and red deer through the dense trees and bracken. Historical records show that James I hunted here in 1617 but it was a hunting ground from way back in Norman England. Makes it feel a little spooky as to who is watching you?
Of course the forest is much, much smaller these days and was gradually cleared until the current size of 2400 acres. The

Mid-Cheshire railway line runs through the forest and the Delamere train station is lovely with a quaint cafe. In fact we must take Little Bird on the train to the forest one day and hopefully he will love it. There is even a music train that runs every so often and you can listen to a band playing in the carriages and then takes you to a country pub where the band then continues to play. Sounds good doesn't it?
LB has a great time walking this trail. We find forest items for the nature table at home and stop off halfway at the picnic benches for a snack and a drink. There are some horses that we wave hello to every time. We would love to know their names.
Hello Cyril and Cuthbert. Nice coats gents. Very coordinated with your scenery.
I found this funny fungus on our walk. If I have identified it correctly, it is the Common Puffball and the hole you see is where - !poof!- the spores are released.
Two very happy waggy tails, although one is a little stumpy looking. It tries to wag anyway but perhaps it is more of a waft.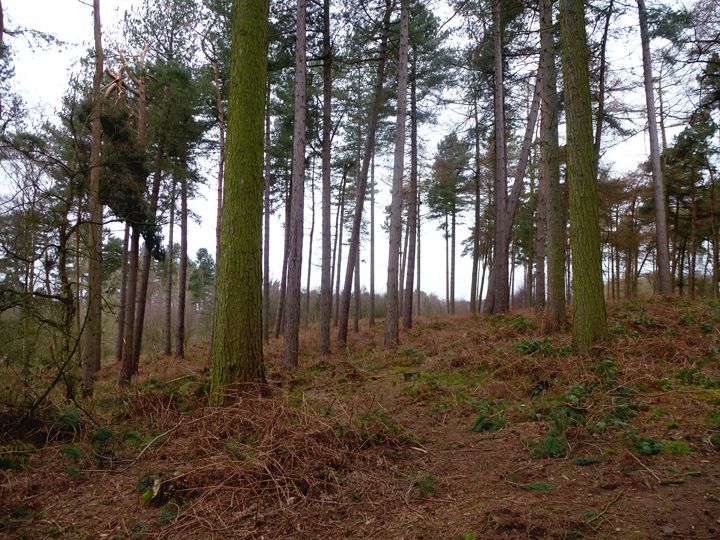 The best thing about the forest is that we can learn so much, from the history to the geography of the land. I studied the forest here when I worked in conservation and look forward to revisiting all that again. I can bore you all plenty with types of moss and the art of catching damselflies (just to identify). I'll save you this time as now it is time for home and some home made pie....