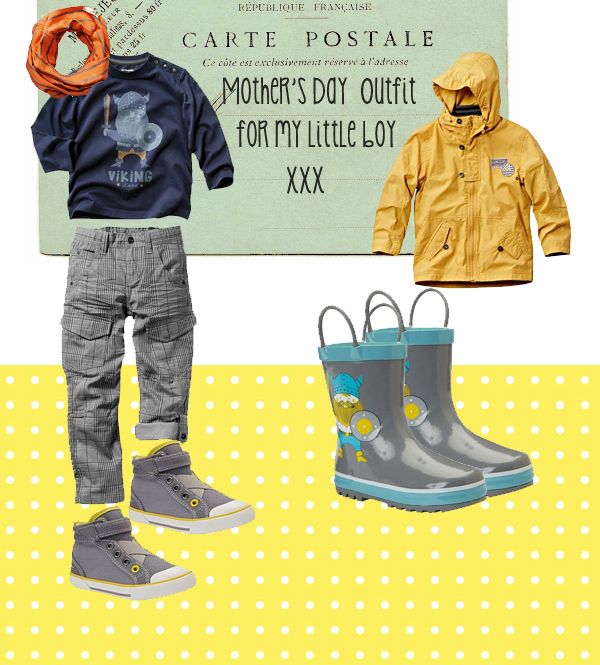 Vertbaudet clothes for children are so lovely. Becky from Baby Budgeting is running a competition for bloggers to put together a lovely outfit for our little ones to wear on Mother's Day. This is what I chose for my 4 year old boy:
I found a fab long sleeved t-shirt with a viking on it to go with some brilliant trendy, grey checked pants that look very comfy as well as being smart.
Picking out the orange on the t-shirt, I then saw an orange striped snood to keep him warm. He's had a lot of colds this year so needs to be snug whilst it is still a bit chilly.
I love Little Bird in yellow so I would definitely choose this bright parka with a detachable extra lining. I would love this myself!
If the weather was fair, these grey pumps would look very cute with the outfit and in case of rain, some amazing viking wellies - squeal at how amazing these are and he could help get them on himself using the handles.
I love picking out clothes for Little Bird, my cute little trendy boy, so fingers crossed.