Every year we like to visit a different Christmas market, fill ourselves up with stripy fudge and sample some delicious foods from german potaoes to garlic mushrooms, Bratwurst, roast chestnuts and crepes with all kinds of toppings.
Rows of chocolate coated plump marshmallows and decorated gingerbread hearts beckon us over. Gathered in bunches by pretty ribbons, iced in bright colours - Frohe Weihnachten
All with a mulled wine or cider to keep you warm, just the aroma alone is enough to reduce the chill.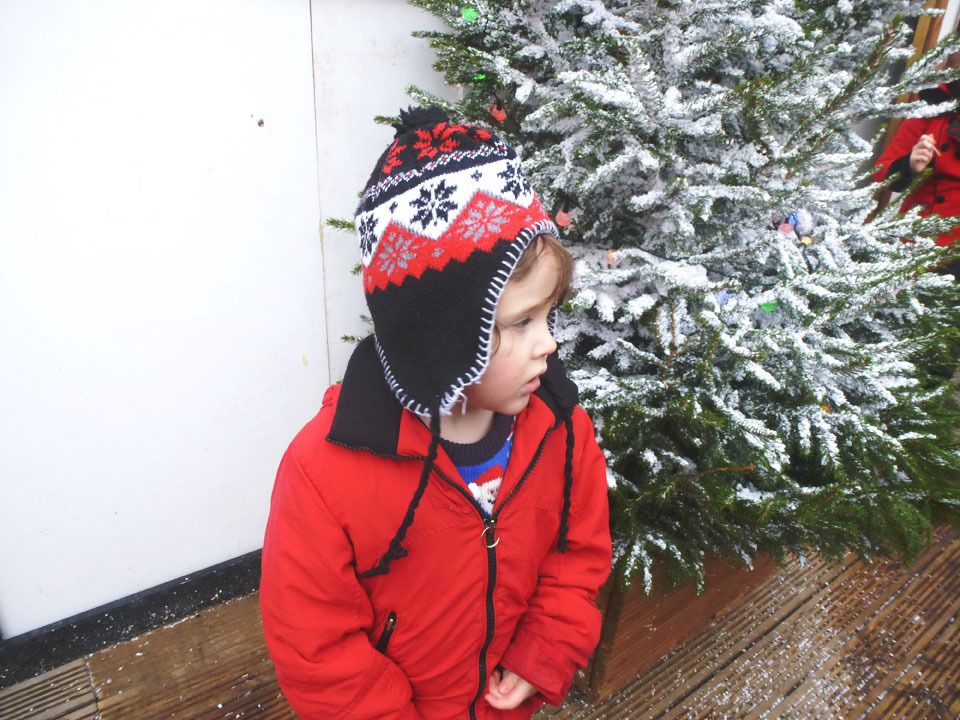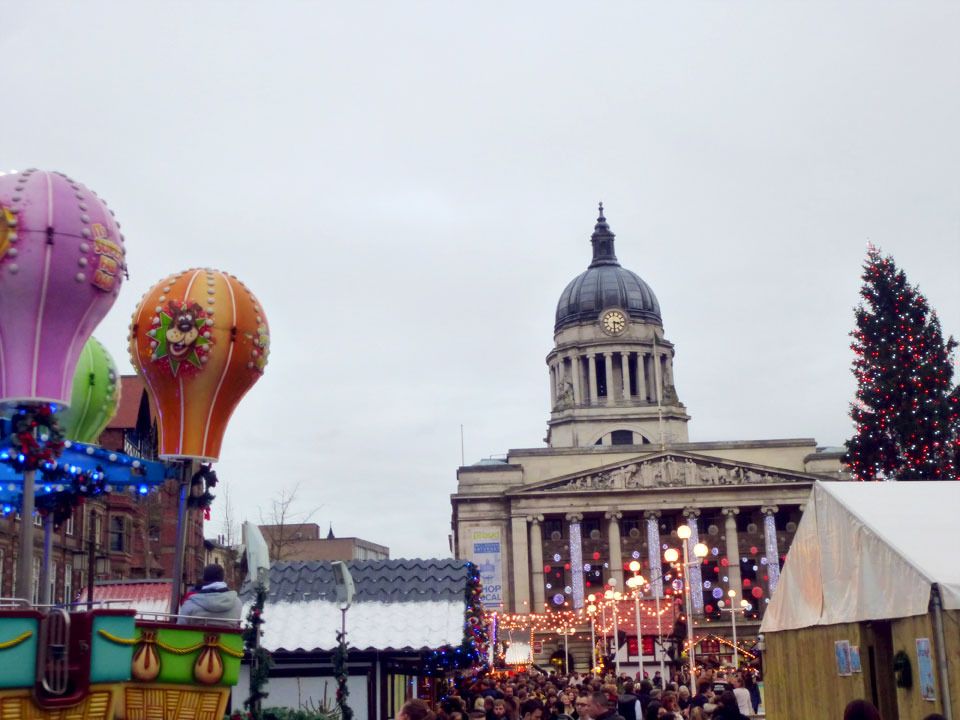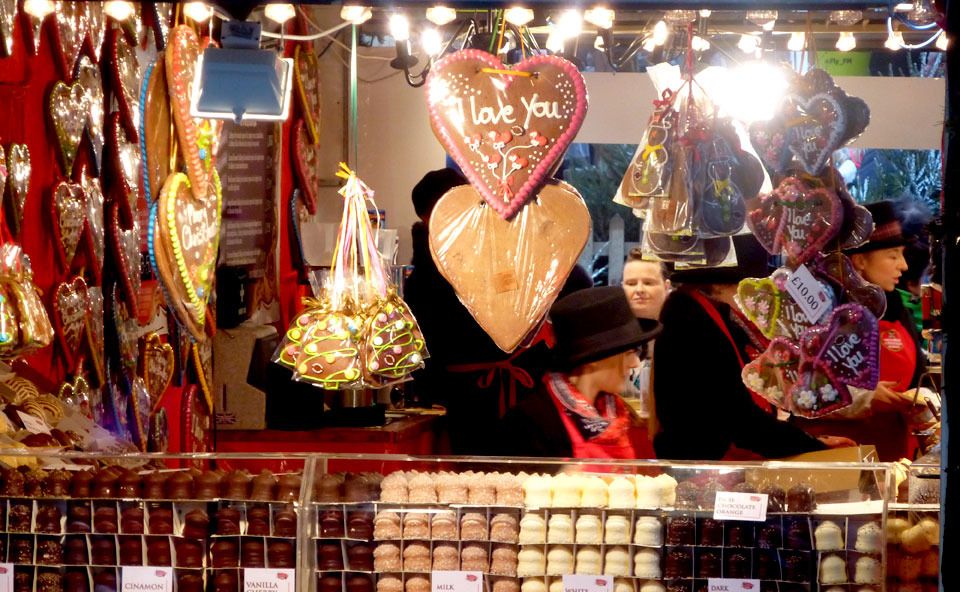 Chalet stalls sell interesting and beautiful gifts- wooden toys, Swedish stars, candles and colourful woolly hats. A colourful extravaganza to fill your senses and empty your pockets at the same time.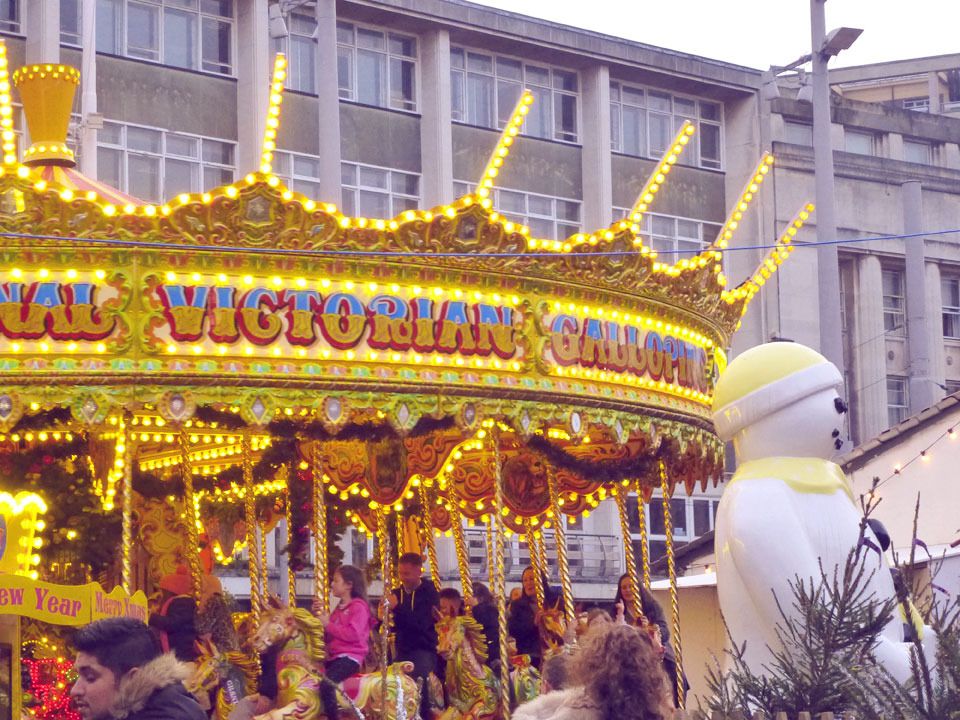 The City Hall was bedecked in winter finery of twinkling bauble lights and an ice rink was one of the star attractions although we didn't go on it. Every year we love the Christmas markets more and more as Little Bird comes out of his shell, he's trying more food and enjoying the festive feeling and looking around at all the stalls.
Have you been to any Christmas markets this year, would love any recommendations for next year?