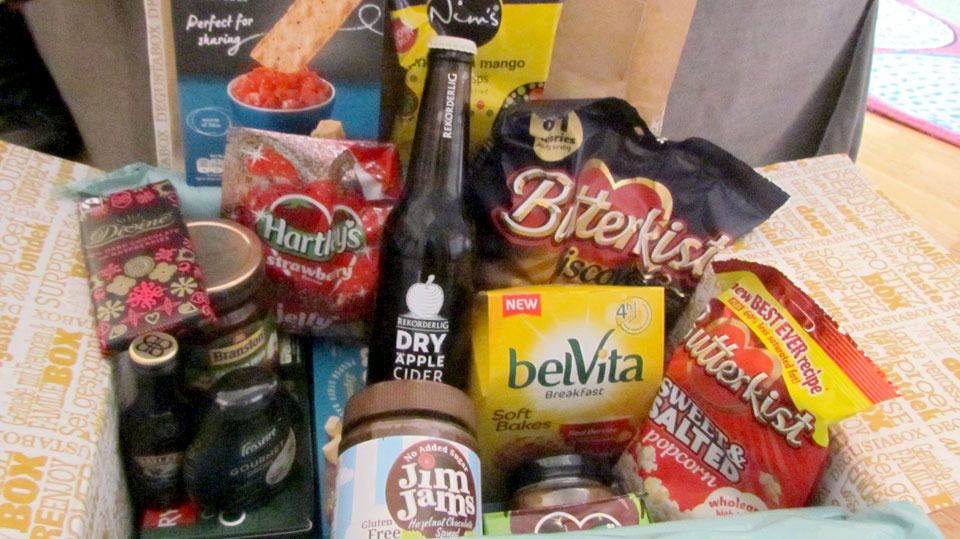 Ready for Christmas we received the latest Degustabox filled with scrumptious treats for over the festive period. From cider to chocolate and some cheese and crackers, we had it all. Truly a party-time feast and plenty of Christmas film watching nibbles.
First off, I was pleased to see something for me the (more or less) non-drinker in the house, something sweet to add to my coffee. These drops are by Teisseire and are vanilla and caramel, very sweet so you don't need a lot and they flavour a plain old coffee up very nicely. It's in a little squirty bottle so nice and handy sized, you can use them in hot or cold drinks. I'd look out for these again in the supermarket. 2 x £2.79
There was also a mini Bailey's in the Degustabox parcel but that was snaffled in a blink of the eye!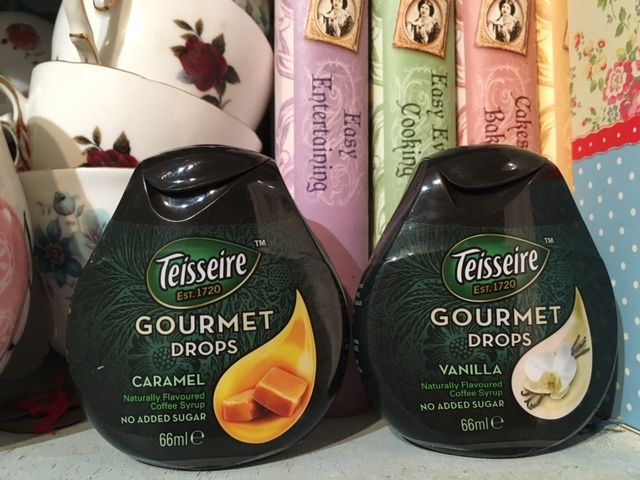 You can't go wrong with popcorn and neither can you with chocolate so these were well received.
Butterkist Discoveries Salted Caramel, Sweet & Salted which I combined with Divine dark chocolate with raspberries. A really yummy dessert that was quick to make just by breaking up and melting the chocolate and then drizzling over the popcorn in a bowl. The sweet and salty combination was delicious. What's great about the popcorn is that it is low in calories with 60 per cent less saturated fat. Divine chocolate is a Fairtrade product, free from palm oil and suitable for vegetarians.
Divine chocolate £1-
Butterkist 2 x £2.04
Hartley's Jelly is perfect for the trifles - we are still to make one! The Strawberry Glitter Jelly will be great for my son's birthday in January, an extra sparkly treat - what a great idea! The black cherry jelly will be great for a Black Forrest trifle for a winter dinner party - add fruit and chocolate swiss roll to the base of a trifle bowl and then pour over the jelly to set. Pour over custard, then whipped cream and seasonal sprinkles. I actually think jelly is my favourite dessert ever!
2 x £1.29
Out came the cheese board and the dips for the following savoury snacks:
Ryvita Thins £1.89 Cheddar and Black Pepper to dip into those dip pots that are popular around Christmas or with some houmous.
Ryvita Green & Black Olive Crackers £ 1.29, load up with all the festive cheese for a posh midnight snack.
Db's Discoveries was Tuckey's Proper Digestives £1.80, the original recipe and delicious with some mature cheddar or Red Leicester.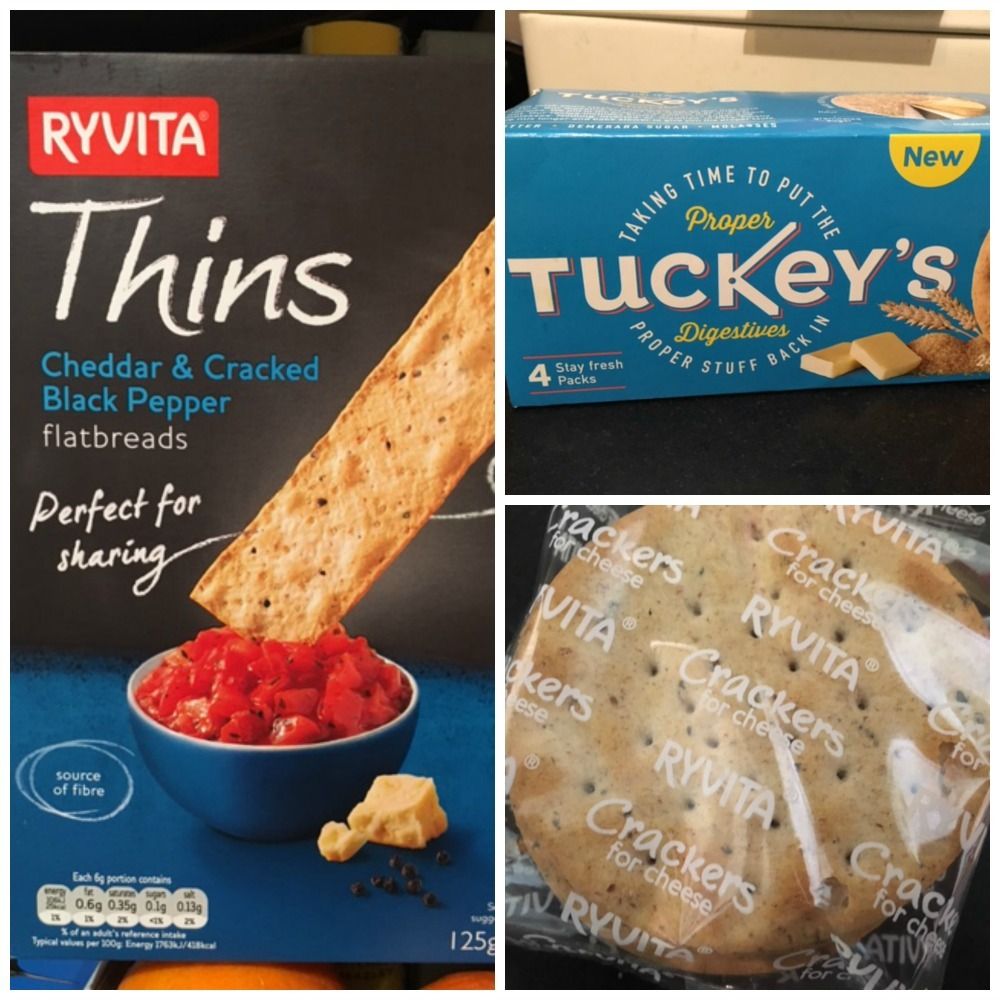 For a quick breakfast when we had a trip to the Nottingham Christmas Market we took belVita Soft Bakes
£2.79
with us, made with wholegrains and red berries they were a great morning snack until we reached our destination. Each is in a handy foil pouch so convenient to take with us and LB enjoyed his in the car. Containing fibre and vitamins B6 I would look for these again as a quick on the move breakfast as they were not too sweet.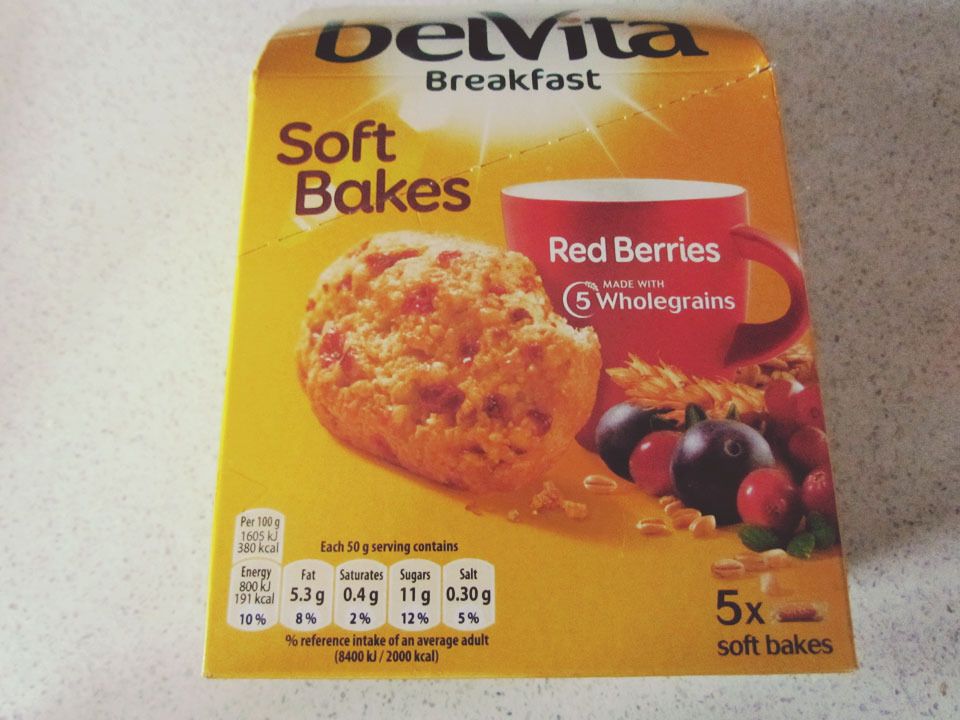 Back to Christmas snacking, Branston Orchard Fruit Chutney £ 1.49 and Bourne & Wallis British Pickled Onions £ 1.40 (my favourite) Out came the cheese again!! In fact we had a bit of a ploughman's one lazy Advent afternoon and tried them out. The Branston was a bit too sweet for my liking, Bramley apples with sultanas, orange zest and spices. However, the sharp bite of the pickles married well.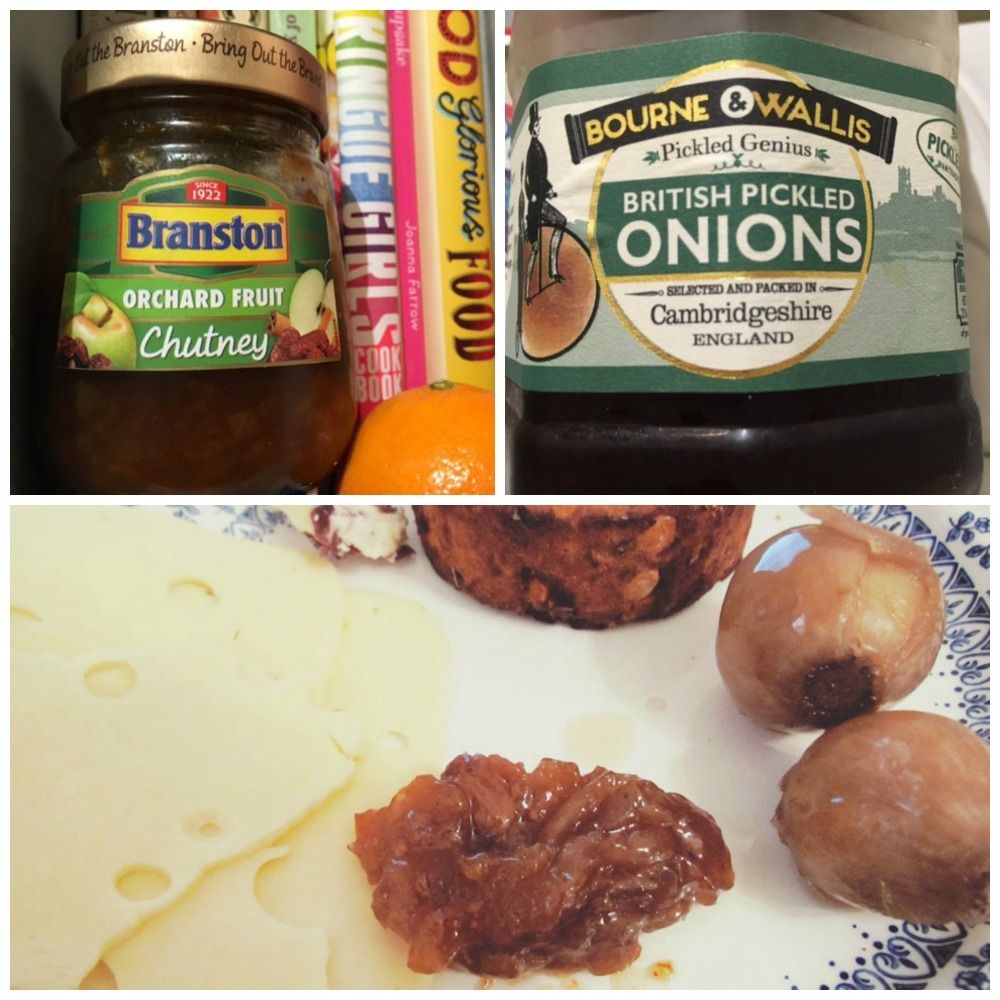 One for Mr Bird, a Rekorderlig Dry Apple cider £1.49, chilled in the fridge I am told that this cider is a better quality that what he usually buys himself so was a nice change and perfect with his cheese and crackers. After this he actually won some Rekorderlig in a competition so he's been very lucky with his Christmas drinks.
Just the one that I wasn't too keen on as I'm not a lover of dried fruit type snacks, Nim's Fruit Crisps 99p, made in the UK these fruit crisps count as one of your five a day. Healthy as they are air dried rather than fried.
Finally a surprise addition of some gluten free chocolate hazelnut spread from Jim Jams £2.20. Not as yet sampled what with all the other sweet foods over Christmas but one I'll use as a cake filling at some point. No added sugar and they do a range of jams too that sound very interesting. You can spoon the chocolate into hot milk for a warming low calorie winter drink.
Hope you all had a great Christmas and if you'd like to try Degustabox too, here is a huge £6 off with the discount code

BLDEG15
* I received a monthly Degustabox for the purpose of the review, as always opinions are my own honest view.