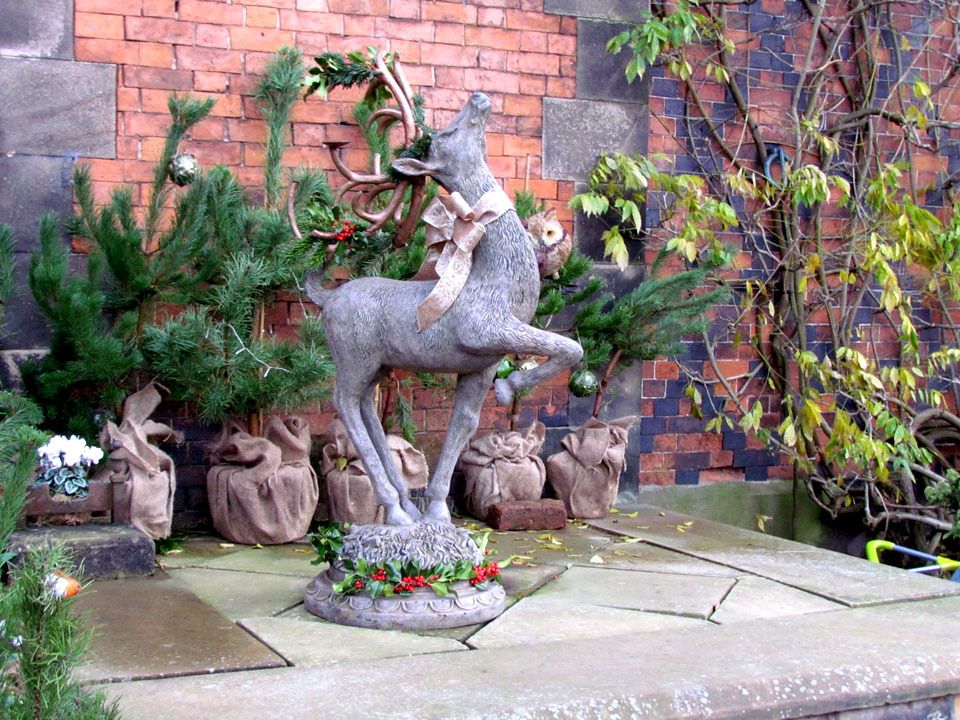 Top of the list for this time of year is to walk around a grand estate for some festive scenery to really get into the Christmas mood. This is Arley Hall in Cheshire, just a few miles away from home and a charming red brick house to explore and its surrounding gardens.
There was a lot to see from the floral displays to the gardens but here are the Christmas trees and the outdoor greenery. The old barn was filled with decorated trees from the local schools and you were given three coins to place in the boxes beside your favourite trees. Lovely to see how the children had decorated them.
On the way out they were selling bundles of holly cut from the estate that I've decorated the house with so we are looking wonderfully pagan now.