Every year we head off to Delamere forest to pick the tree, just a few to choose from and different types from spruces, pines and firs, then of course all different heights. This year after mental note from last time, we quickly picked a perfect 6ft bushy Nordmann Fir and legged home with it as it was a very rainy night. Little Bird was a bit frightened too and was keen to get back into the car - I suppose it was a little creepy amongst all those trees in the dark.
With being so busy, this time it was decided that we would go for more of a minimal look rather than letting every single Christmas decoration we own explode around the room. I love a Scandinavian feel so some little wooden decorations that my mum found in a charity shop were scattered around the branches and mixed with a few existing ones from little snowmen to my favourite nutcracker men.
Lights untangled, angel watching over from her lofty height and presents already appearing under the tree. It's all feeling really cosy but I would still love some window decorations, like a snowflake from Cox & Cox or maybe some added woodland charm with birch bark snowflakes and stars to go with the red berries of the ilex stems on the mantelpiece.
White lights sparkle in the window and I've had some sweet remarks about the tree which makes me happy as I want the house to look warm and inviting, that hygge feeling. My favourite time now in this last stretch to Christmas, I may still have plenty of shopping to do but coming back to the home filled with festive spirit is keeping me going.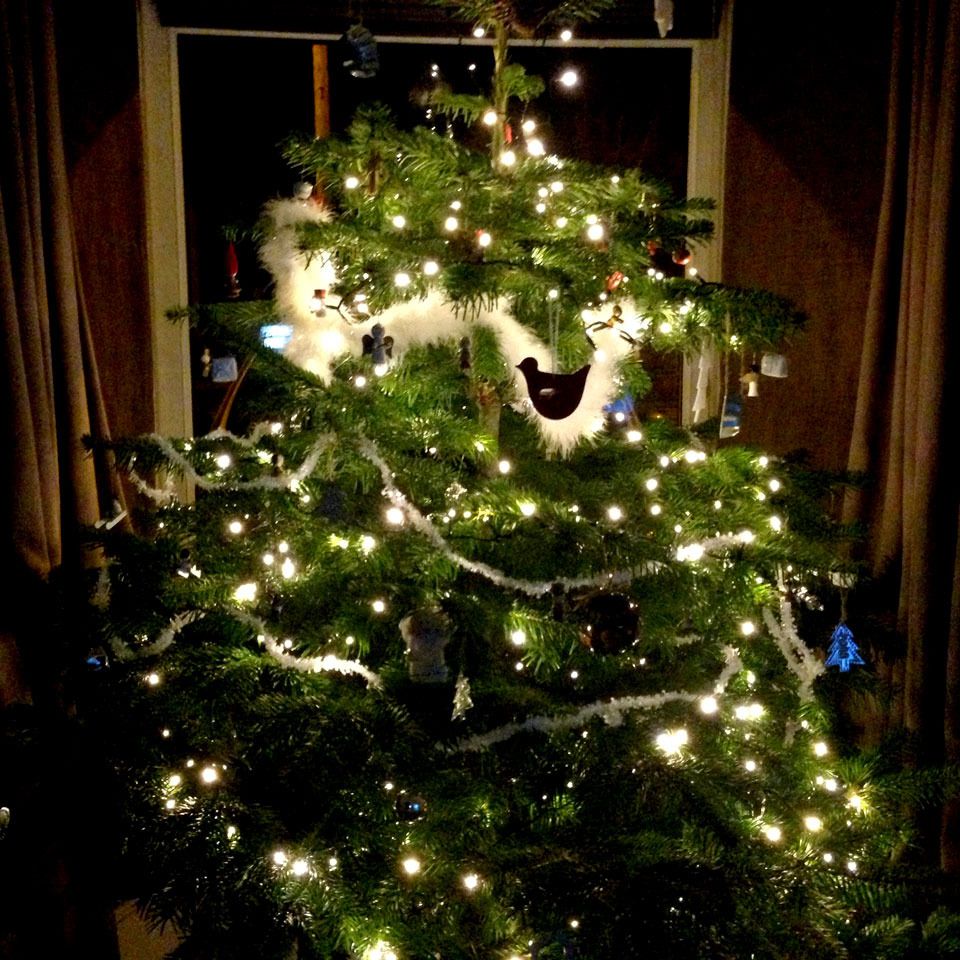 *Collaborative post*