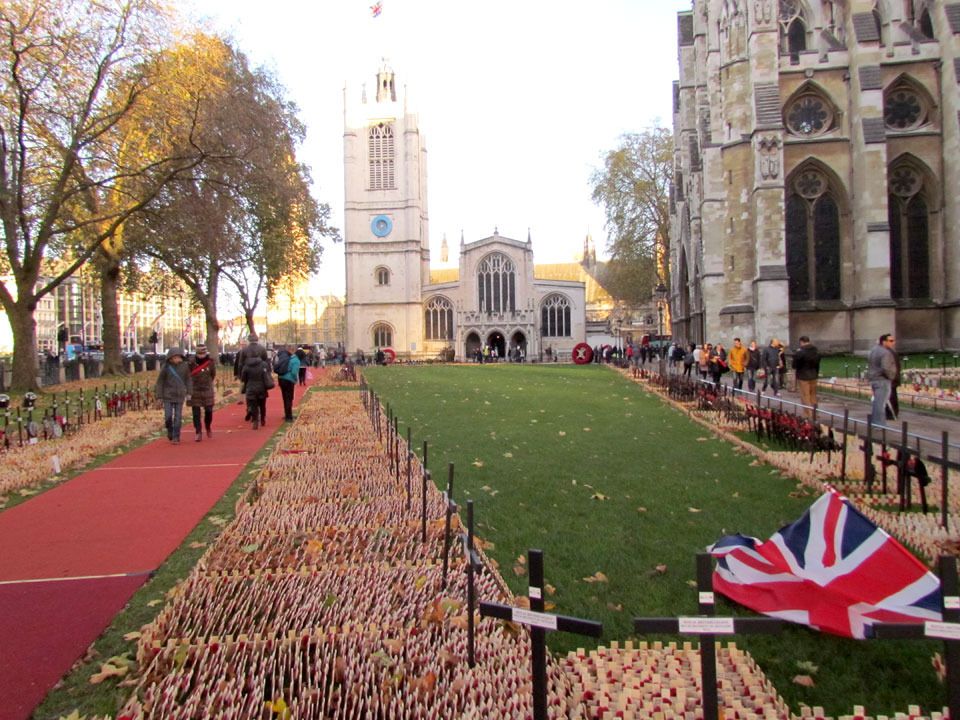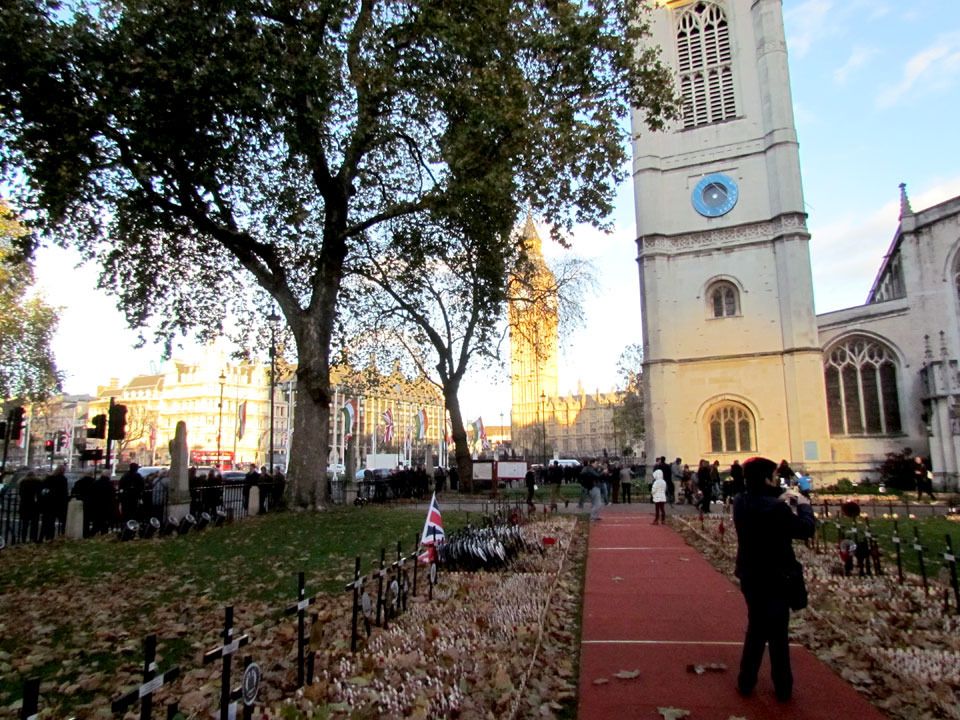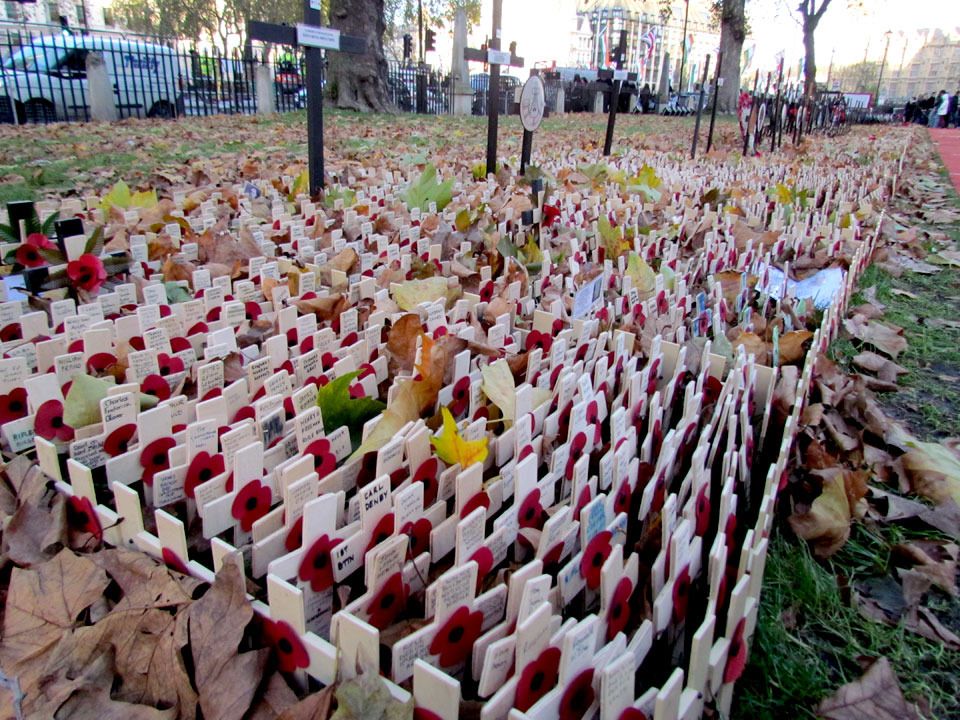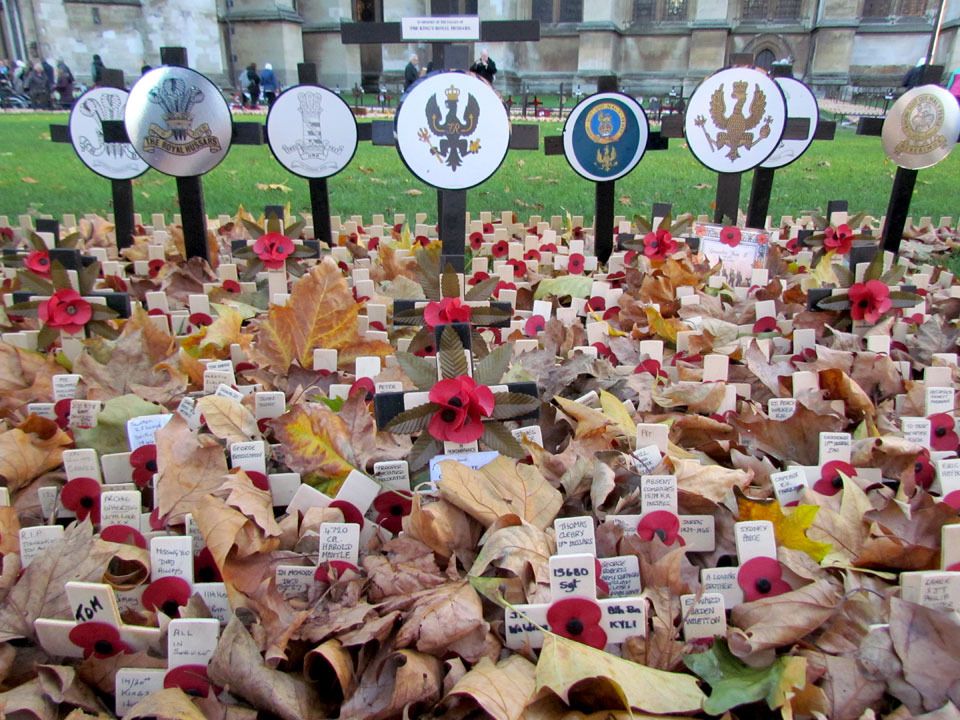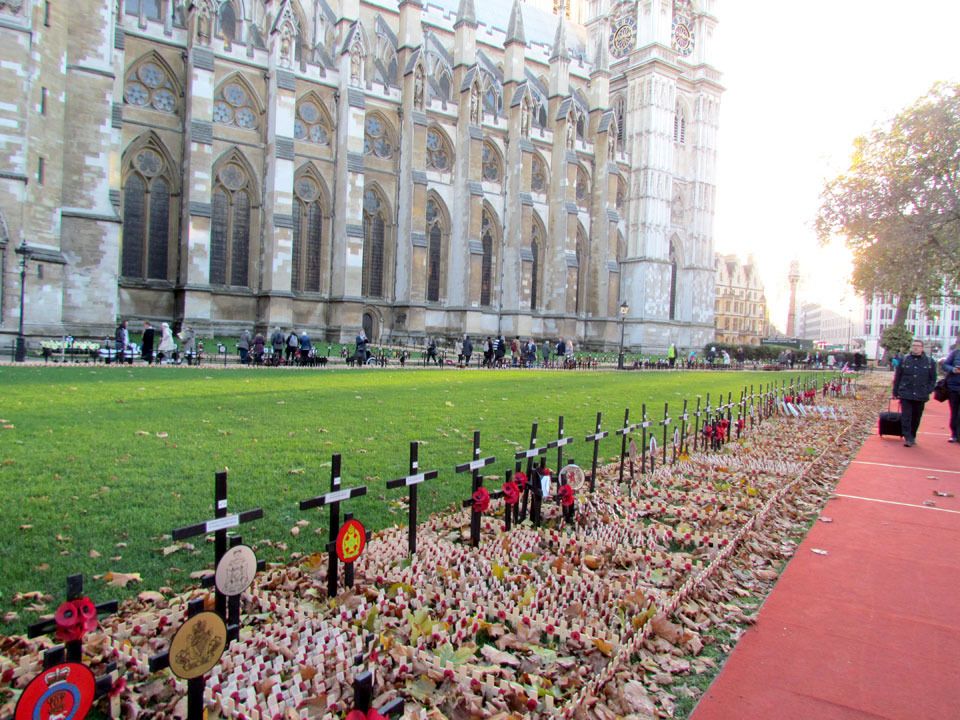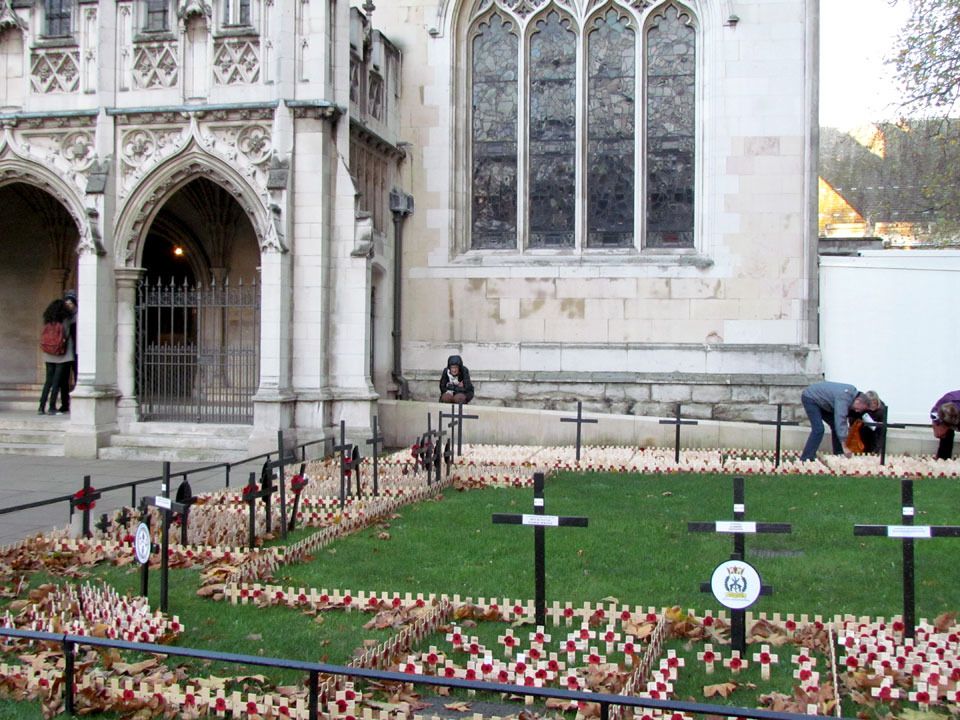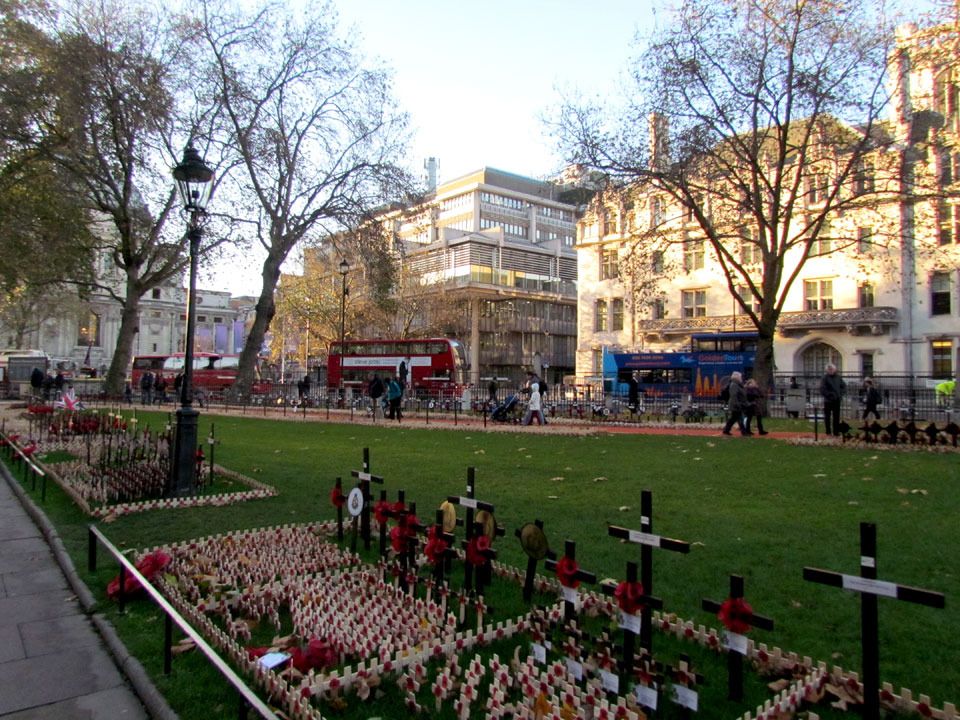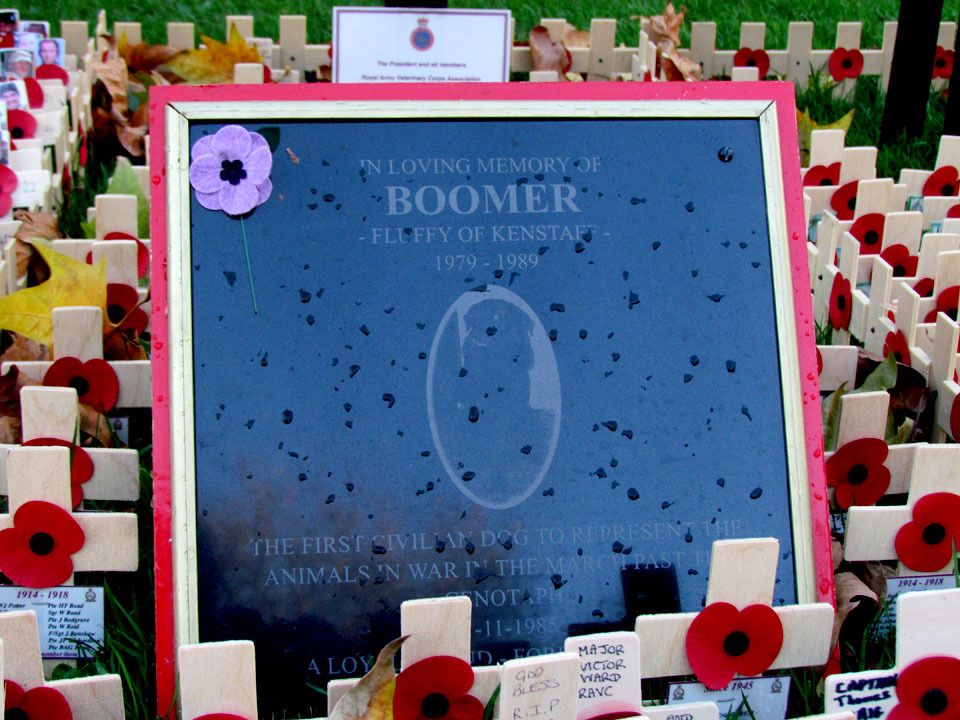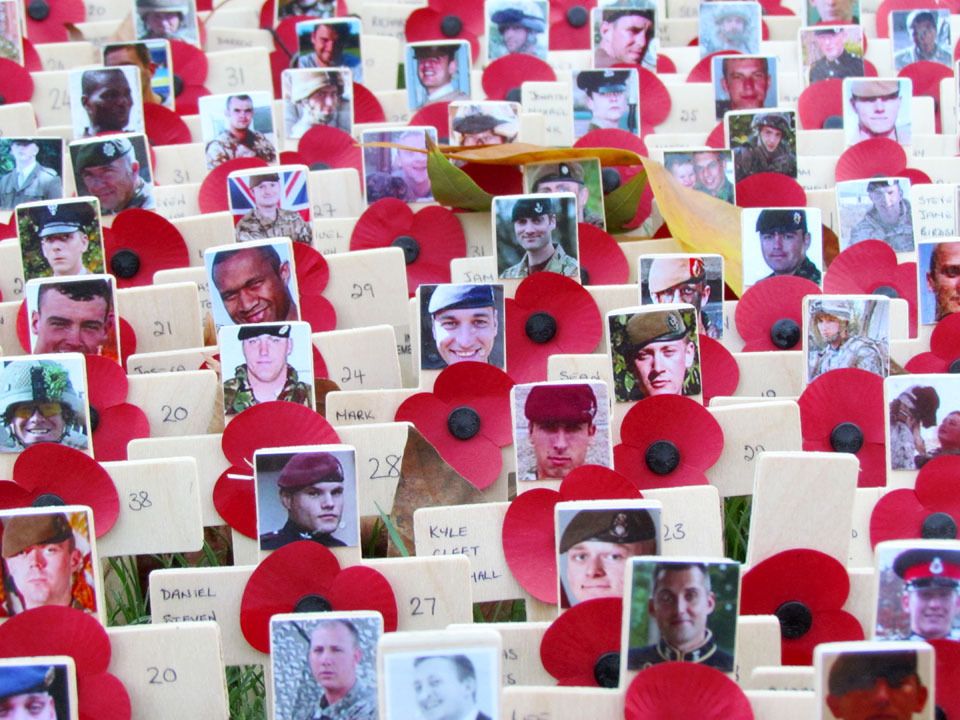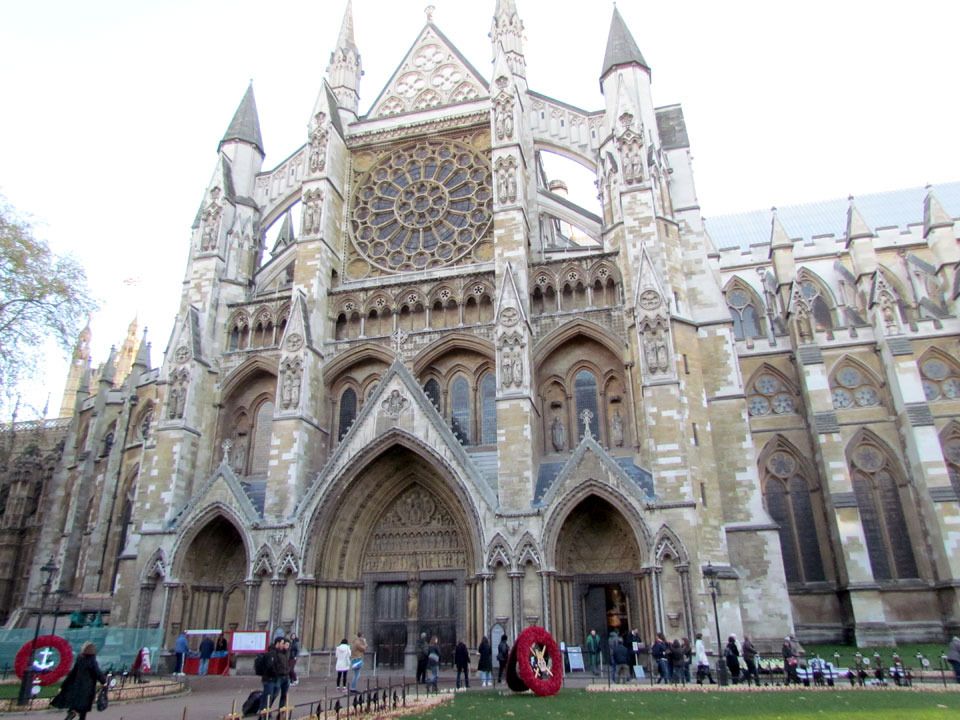 The annual Field of Remembrance at Westminster Abbey was beautiful and I'm ashamed to say that I did not know about it beforehand despite it being an event that has happened for many, many years. I was absolutely humbled by the sheer number of little wooden remembrance crosses and poppies.
We walked around in the fading afternoon autumn light, a restful glow around Westminster Abbey and St Margaret's Church with the thousands of poignant memories of the fallen amongst the fallen copper leaves.
Certainly made me think a lot. All those lives remembered. A deeply moving and reflective walk.