The allotment is now a weekend visit, no more evening trips as the night is ever drawing in earlier and earlier. No more evenings sat on the tool trunk listening to the blackbirds or nodding heads at fellow allotment holders digging across the raspberries and bean poles. No more gazing at the hot air balloon that puffed its way across the allotment sky and gave rise to the most ridiculous chase across town to see where it landed.....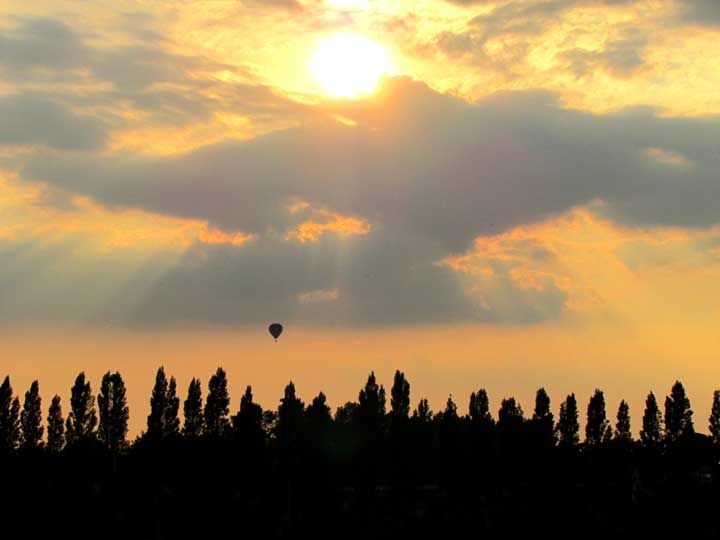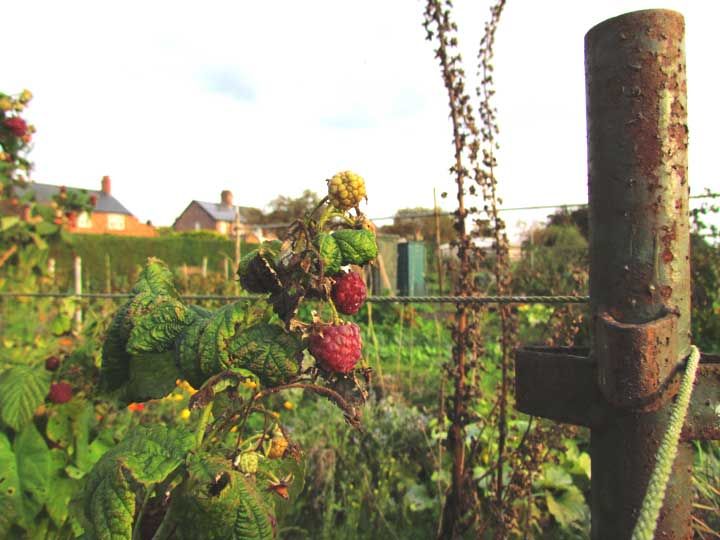 Weekends can be a rush. After the autism club, the family visits, the shopping and the household work, there is barely enough time to visit the allotment. Plus the thought of all the digging over and moving bag upon bag of weeds to the council tip does not enthuse us. The lack of produce on the plot is a disappointment, no promise of beans or pumpkin patches to send me rushing there - we need to pull our allotment socks up next year.
But still, we go and we dig and there is pleasure to be taken from looking at what our more prepared plot neighbours have grown and tended to; the huge orange Cinderella pumpkins and flourishing runner beans and I know that next year will be our year. DB is keen now to clear the plot and start the fixing jobs - the vine arch that is in a heap, building raised beds and sorting the shed out. This winter I am going to plan. No more growing crops I do not like and lots more heritage vegetables with their different colours and characterful appearance. Hopefully next year there will also be a pumpkin patch full of wonderful varieties - squashes such as Turks Turban and the blue skinned Crown Prince.
Despite our apathy, this feeling has not transferred to Little Bird whose excitement starts as soon as we turn by the town church and cross over the humped back railway bridge. Little legs kick with excitement into the back of my car seat and when we pull up, shiny navy Wellington boots jump out and away down the grassy paths. He's still feeling the joy with the blackbird, both chirping in their own fashion and bobbing along past nettles and clumps of nasturtiums.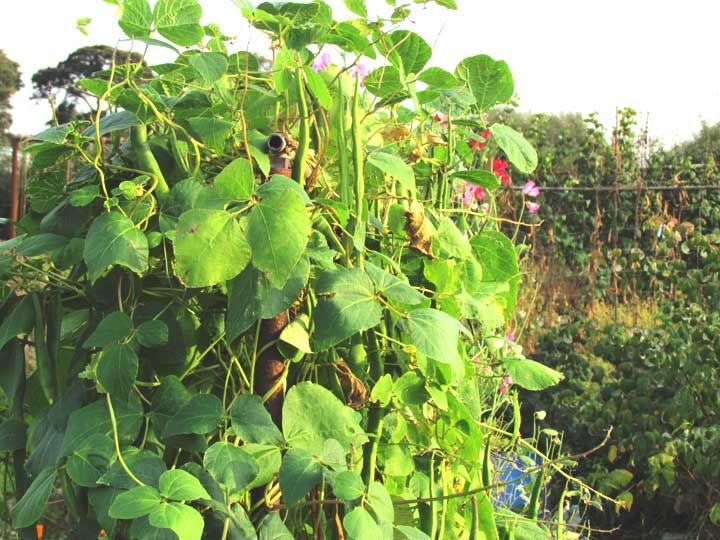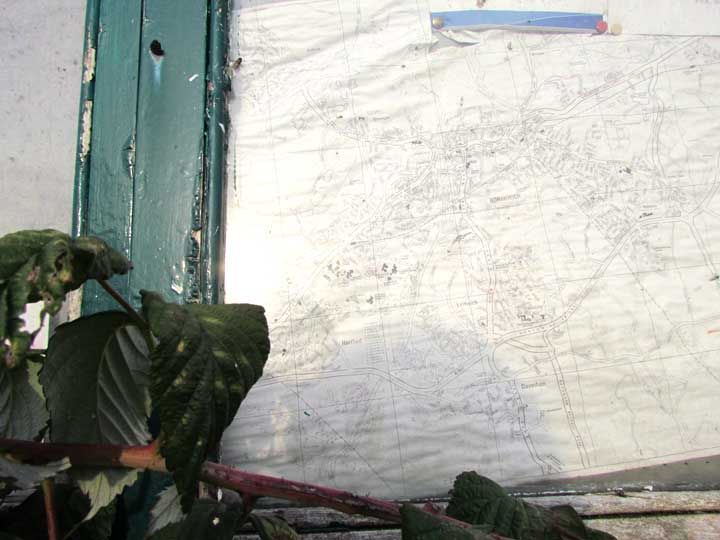 T
he allotment is a good reminder of how far LB has come and how much he has grown. Not a toddler now but a boy who can manage to have fun here and not run off too much, to listen and come back when we call and not stray off onto other plots. I am filled with hope; he will tend to his own little patch and dig with a little trowel, lug a watering can across the plot and learn about the soil and the creatures that inhabit it.
I will be his teacher.
We secretly had an admiring look around the other allotment plots, the tidy ones with people still there busying away and lots of the ground still full of crops like beans and autumn fruiting raspberries, even sweet peas merrily climbing metal poles. Bountiful harvest gifts. Perfect and pretty, hard to believe that it is autumn as the sun shone.
Pumpkins found nestling under weeds and vines led to triumphant shouts from me - 'come see, come see' These curious fruits, the smell so divine. Some smooth, some warty. I found one on my own plot, I'd thought it was going to be a summer squash but the skin had slowly turned from green to orange and there he sat. Beaming, waiting to be picked.
Pie, syrup, juice, curry, cheesecake, roasted, spiced, blended into soup. Endless possibilities for the best allotment treasure you can find.