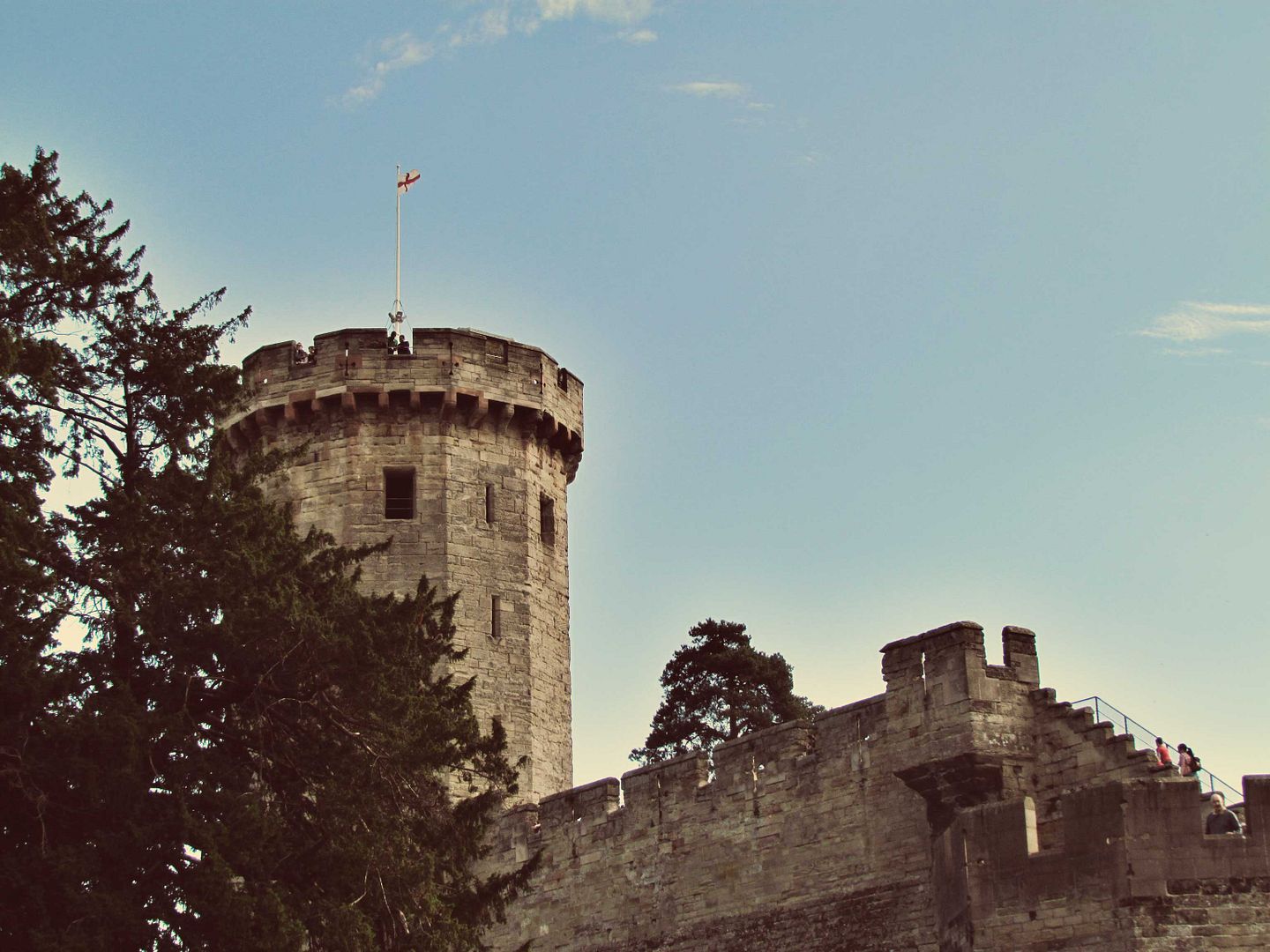 A warm autumn weekend and a sudden realisation that the Merlin pass I won earlier this year covers Warwick Castle. Cue much excitement especially as this was the home of the Kingmaker, Richard Neville, Earl of Warwick - Richard III's father-in-law. I have to say, I'm glad we have won this pass as otherwise it would have been pretty expensive but it is absolutely a 5 star attraction with a lot of care and attention gone into the detail and it is spotlessly clean with so much to do.
We had a walk around the gardens at first to shake off the car journey and watched the magnificent Trebuchet fire its missile across the grounds. From here we went into the main castle and Little Bird experienced his first ever knight.
All the suits of armour to polish. Fantastic to look at and a most puzzled Little Bird at the war horse all armoured up. He walked so well around the rooms taking in everything and giggling.
Lots of nooks and crannys for Little Bird to explore and he was peering into doorways and finding secret passages. I was so happy to see him absorbed by his first castle adventure.
We even met Uncle Richard III although I'm not so sure about how old he is supposed to be here and he looks a little like an old dear going shopping. Certainly no Aneurin Barnard here.
Mike the Knight put in an appearance (so famous he has a bodyguard :) ) and we watched a bowman demonstration which I got a little bit giddy at. Gotta love the longbow. Little Bird loved the birds of prey - I knew he would do, eagles and even a vulture which I would not want to meet untethered.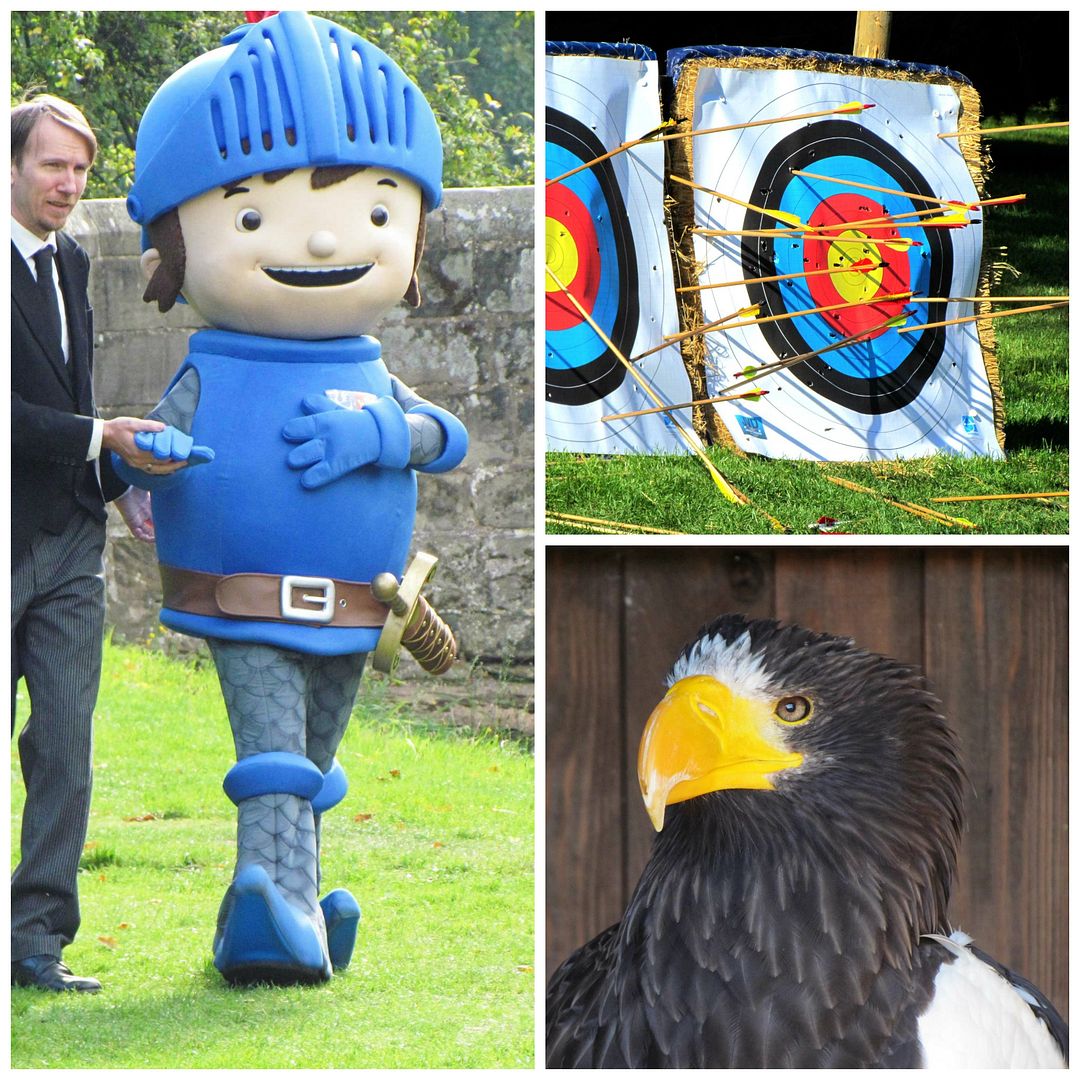 We took a picnic with us and a good job too as the queues for food were massive. LB sat enjoying the goings on as we had a rest in the sunshine. I did a little shopping for knight paraphernalia - a wooden broad sword for my little knight. I was surprised at how good he was as a lot of the castle was about walking around sensibly and taking in information - perhaps he will love history too. I think he did try and scamper under the barrier at one point to get to the warhorse though :)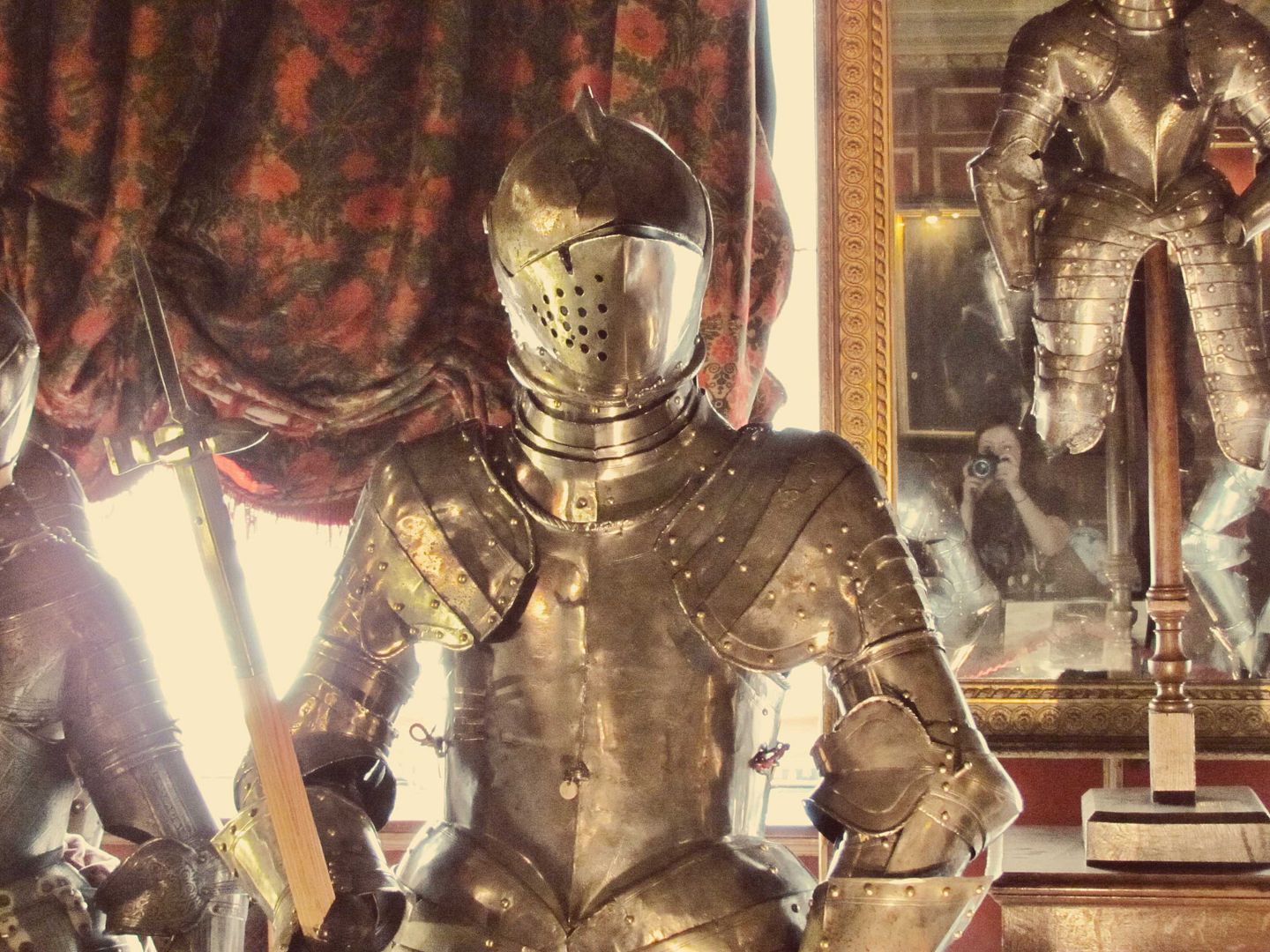 This post is an entry for BritMums 'Little Adventures Challenge' in partnership with Barny, the bear-shaped snack providing a little discovery in every bite. Find out more about Barny here