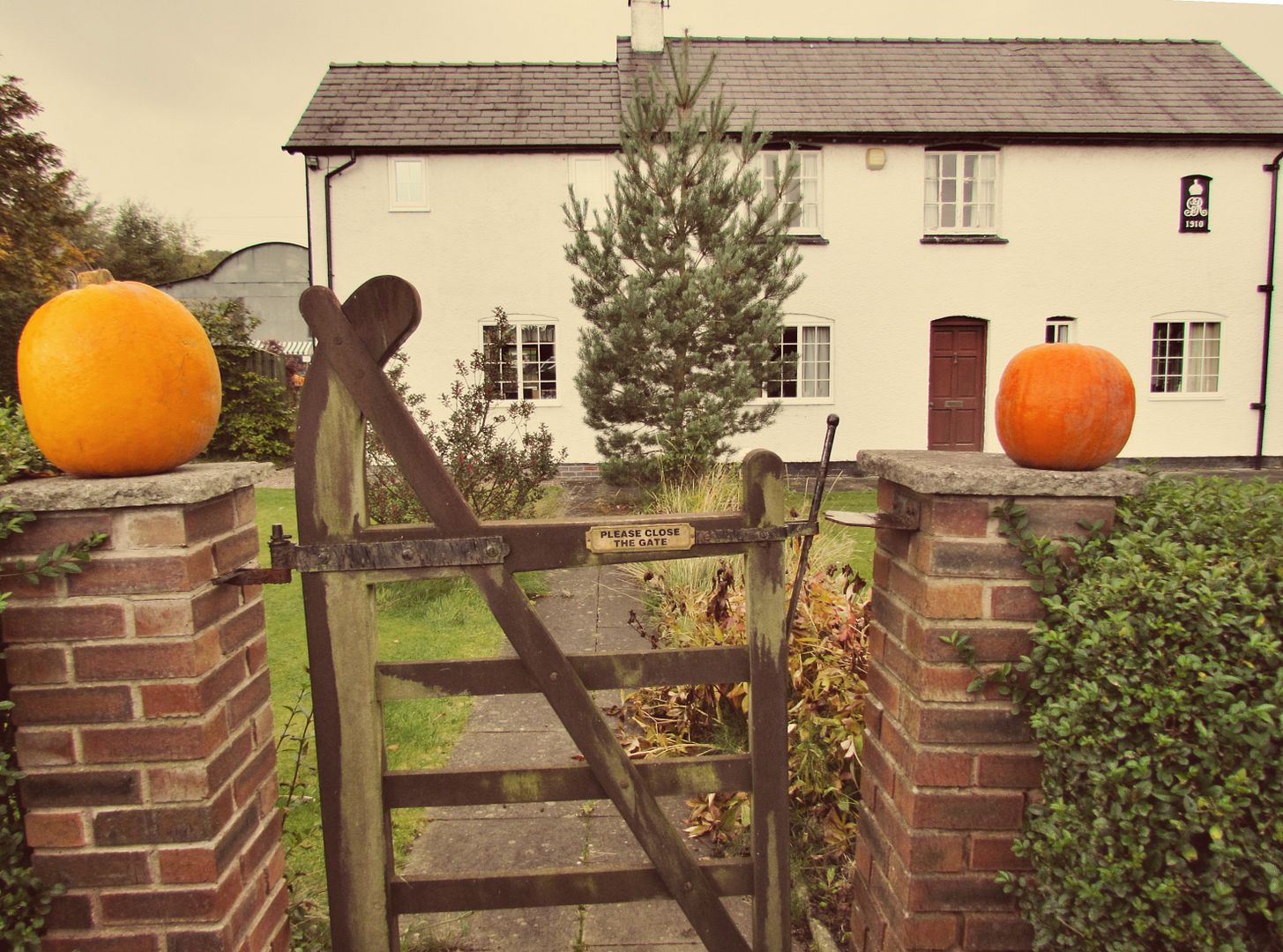 After a little ride out to get firewood I couldn't help but notice Halloween everywhere- from houses to shops. So with a bag full of jelly sweets and looking for something to do as the heavens opened with rumbles of thunder and lightning flashing, we baked and then decorated.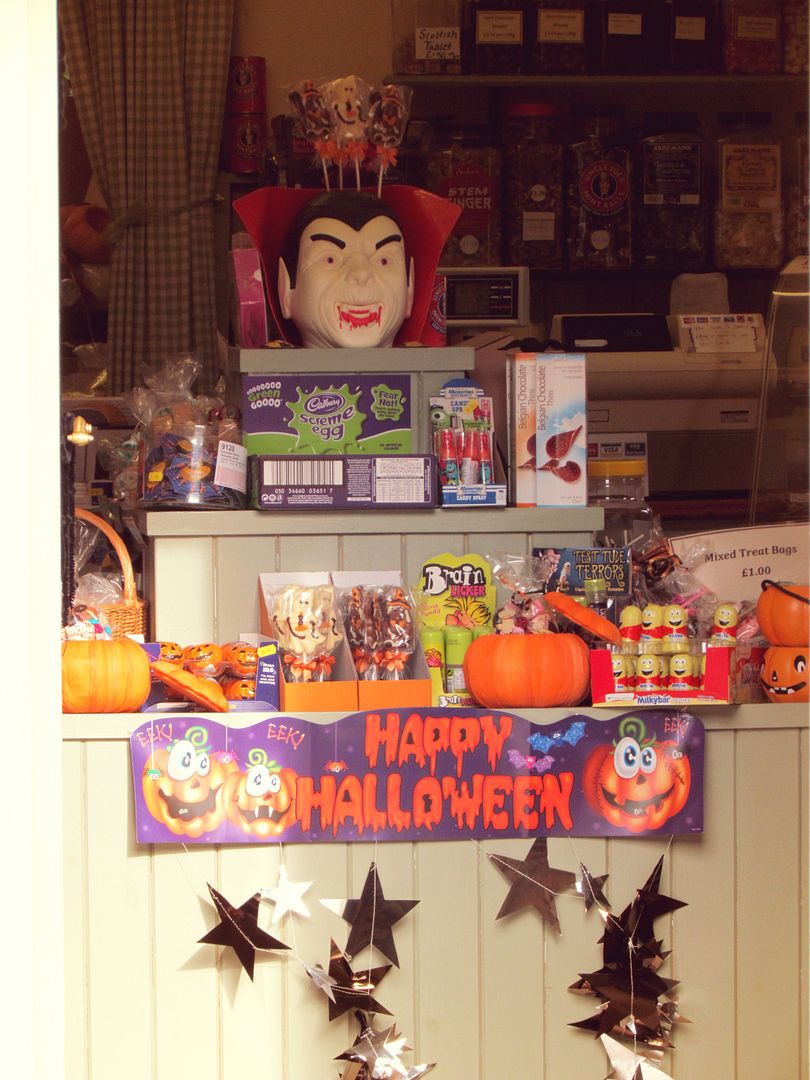 A chocolate sponge of three layers with cream cheese frosting, topped with all sorts of sweeties and mini chocolate bars. Drizzled to excess with a rich chocolatey sauce.
Very sticky, very gooey and oh so very yummy. Just what we needed on a wet half-term holiday.