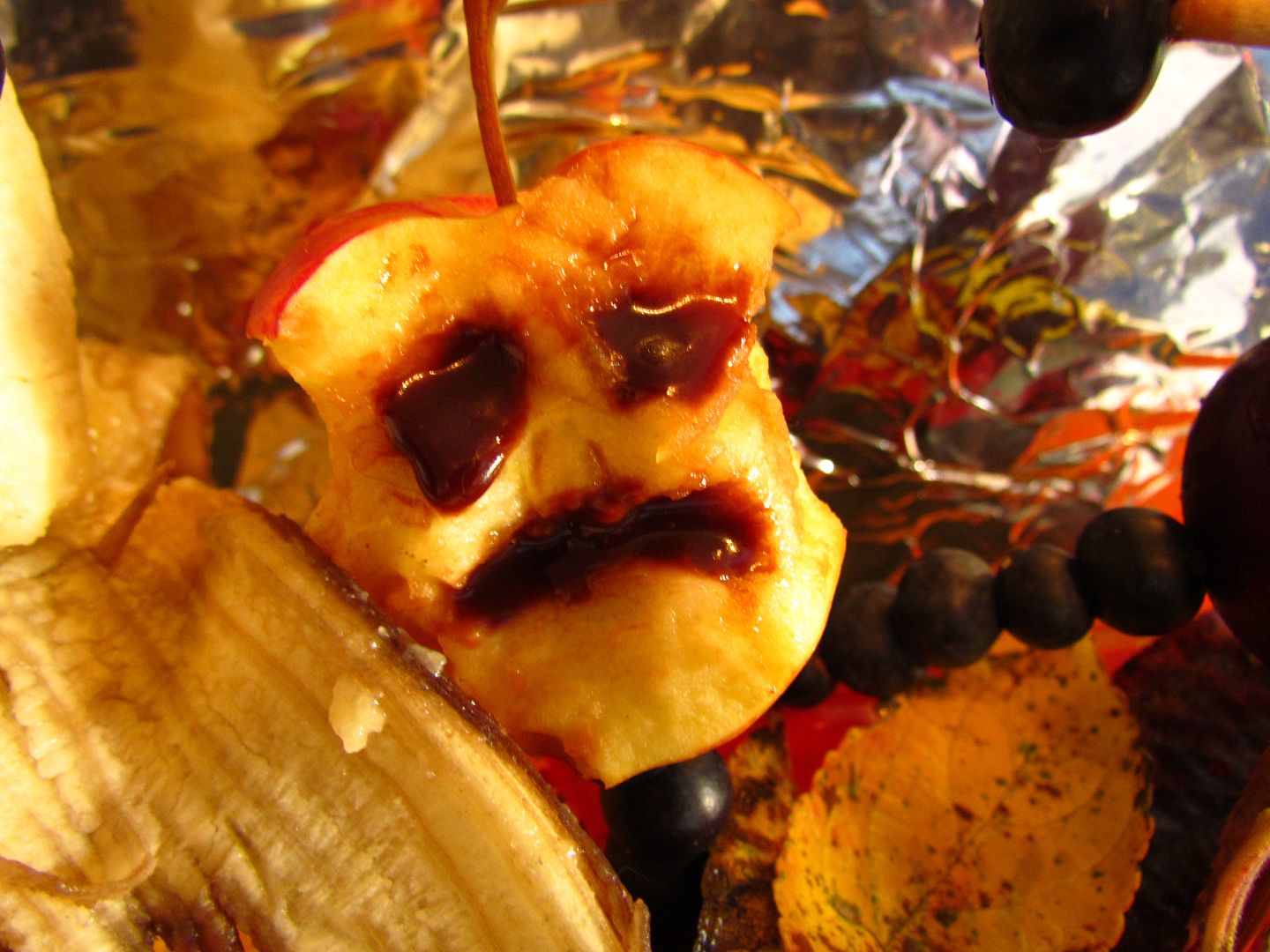 Ghostly, grim apples - rotten to the core.
This phantom banana will scare you right out of your skin.
Mummy apple is so appealing, you will crumble to your knees as he chases you
A grisly gang, fermenting and ready to can whoever gets in their way.
Run, run, fast as you can until you run out of juice.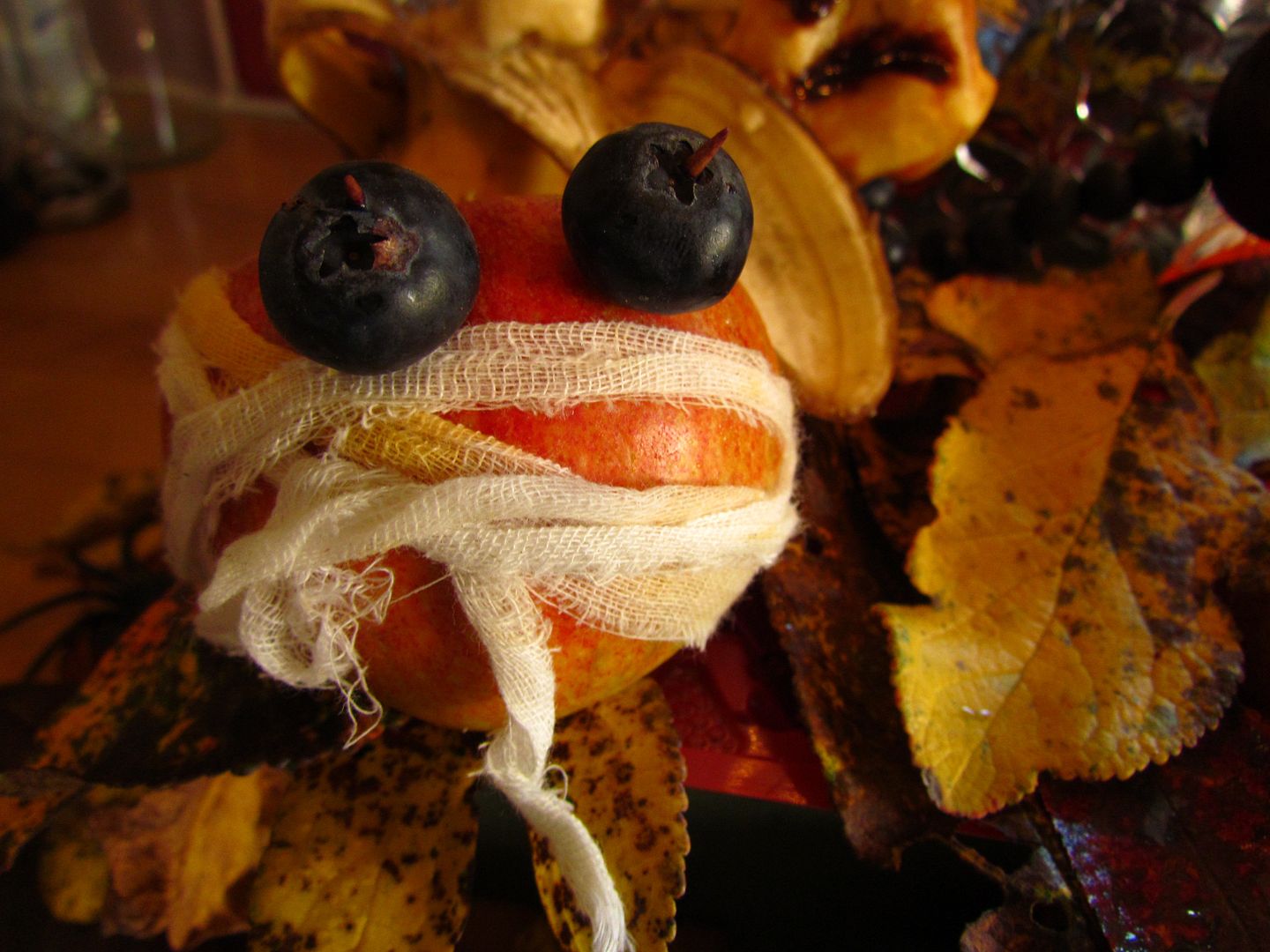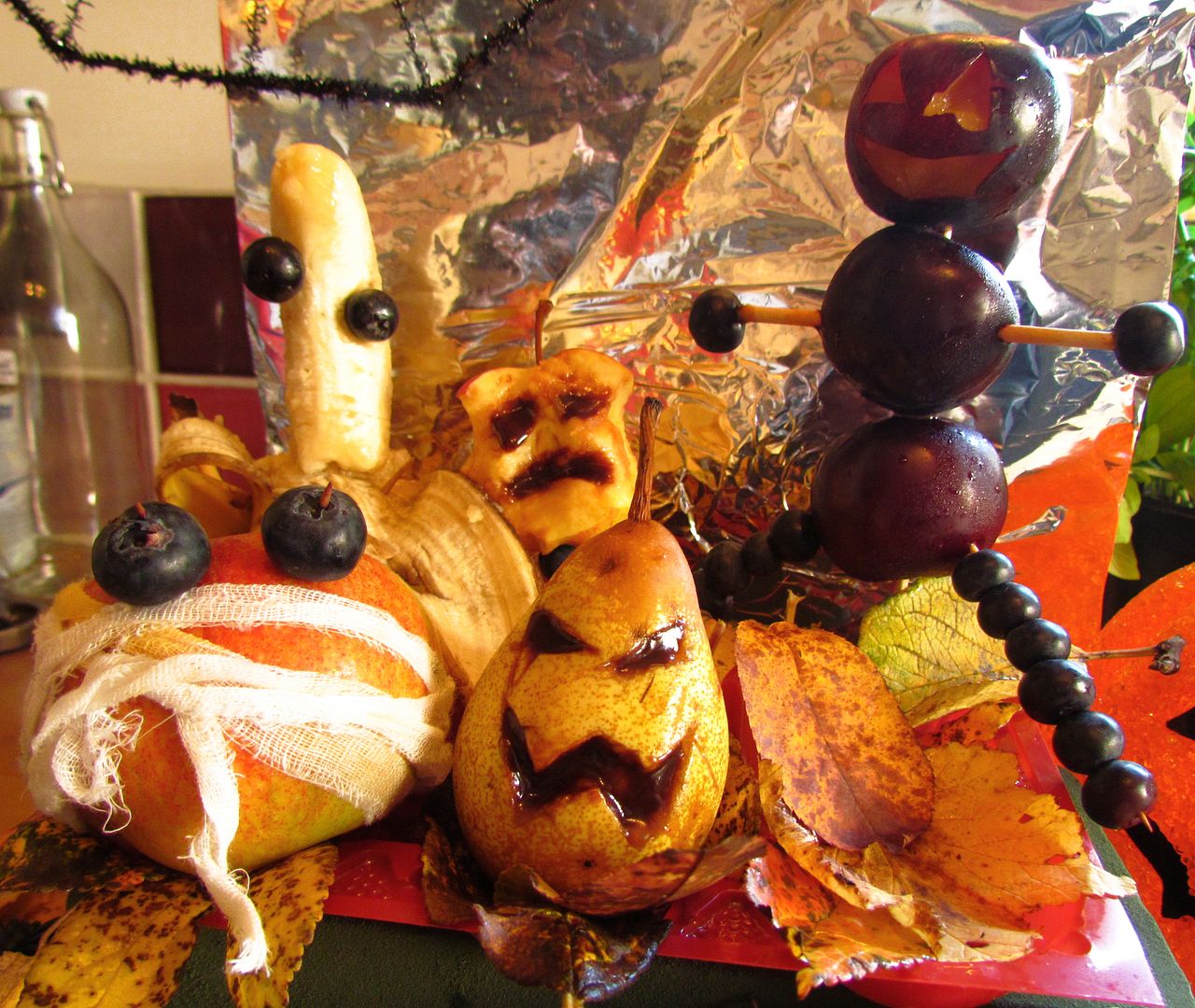 This is my Spooky Fruit competition entry with
AlexandAlexa
for Halloween. Please go and have a look at the wonderful prizes - they are from their shop and are truly wonderful.