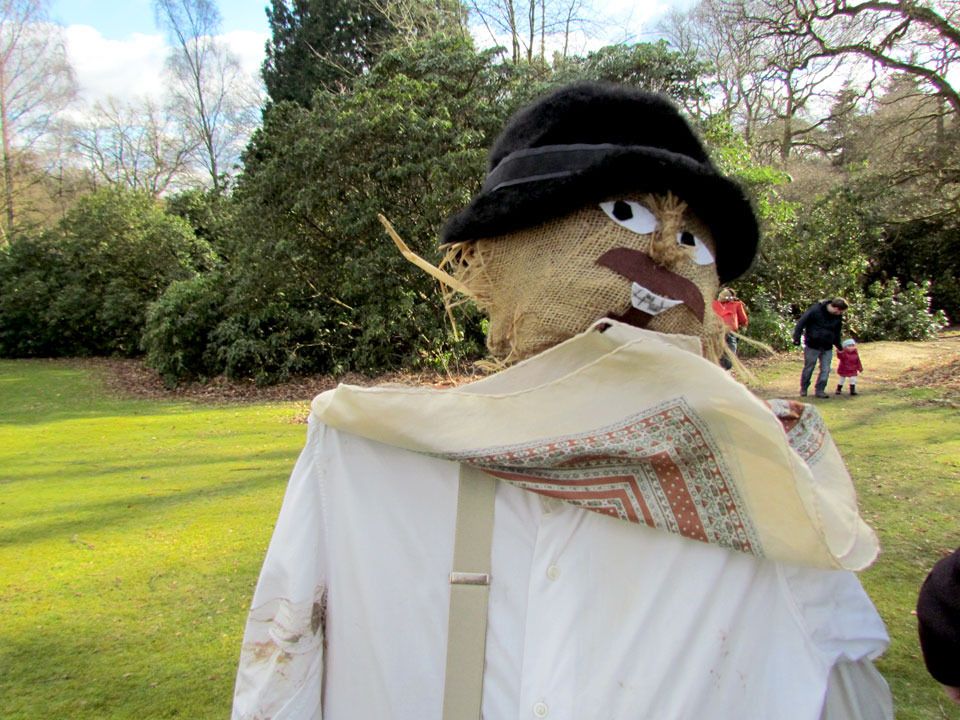 Half term frolics among the stuffed straw lot at Tatton Park....bit creepy aren't they?
Brimmed hats, sack faces, pink dresses, menacing eyes, confused smiles. Friends or foes?
A lone scarecrow in a field is bad enough but a congregation like this and a meeting of straw minds is enough to make you run. After all, you have to be suspicious of a scarecrow in winter with no seeds to scare the crows away from......they must be up to something else instead.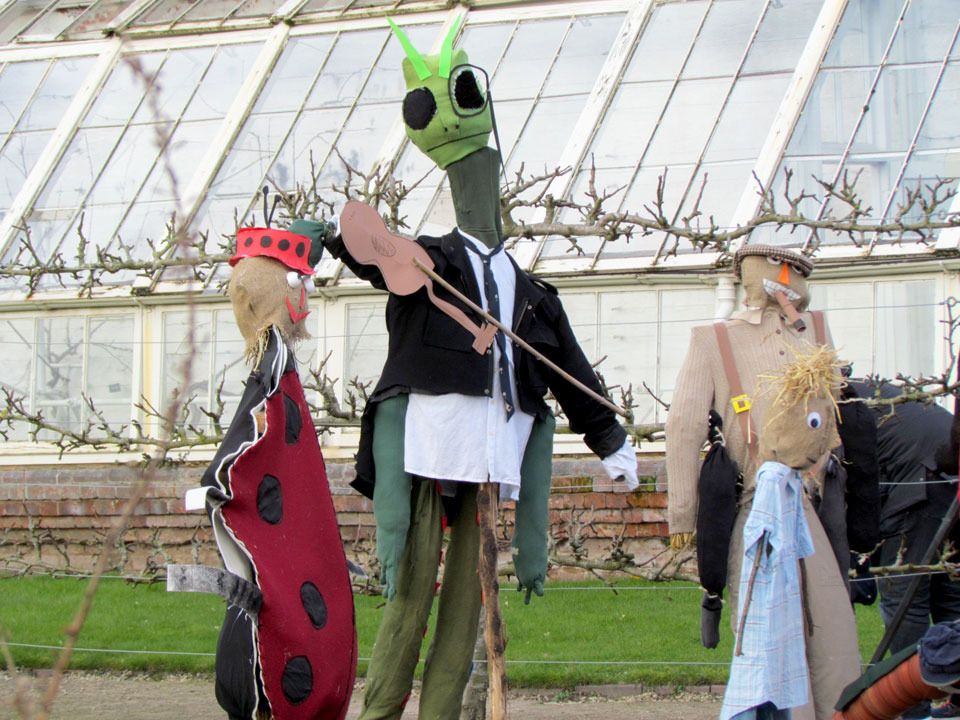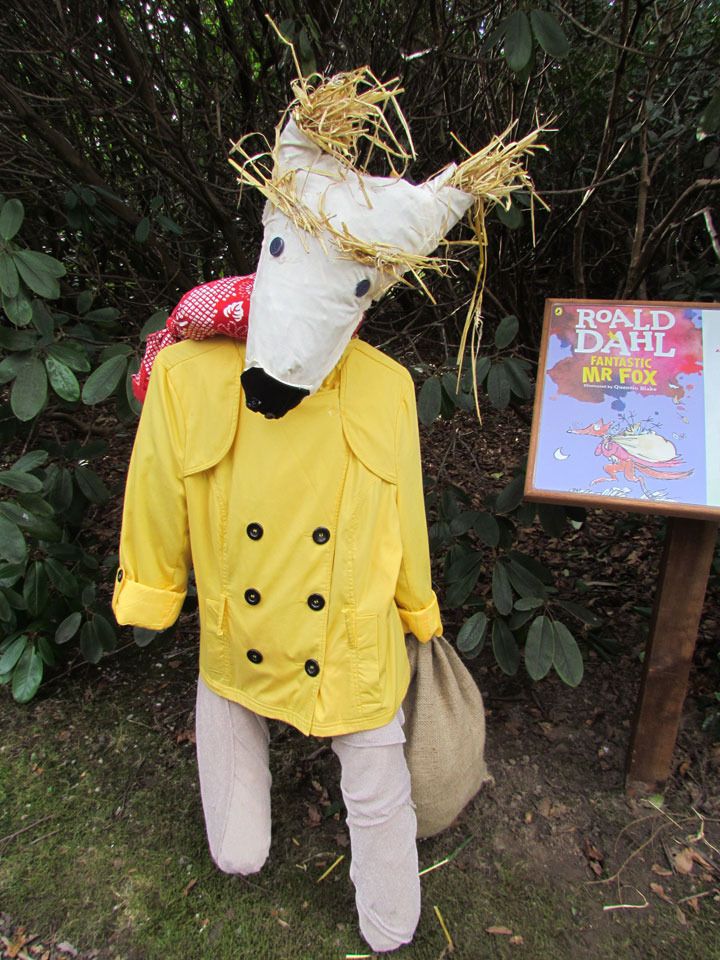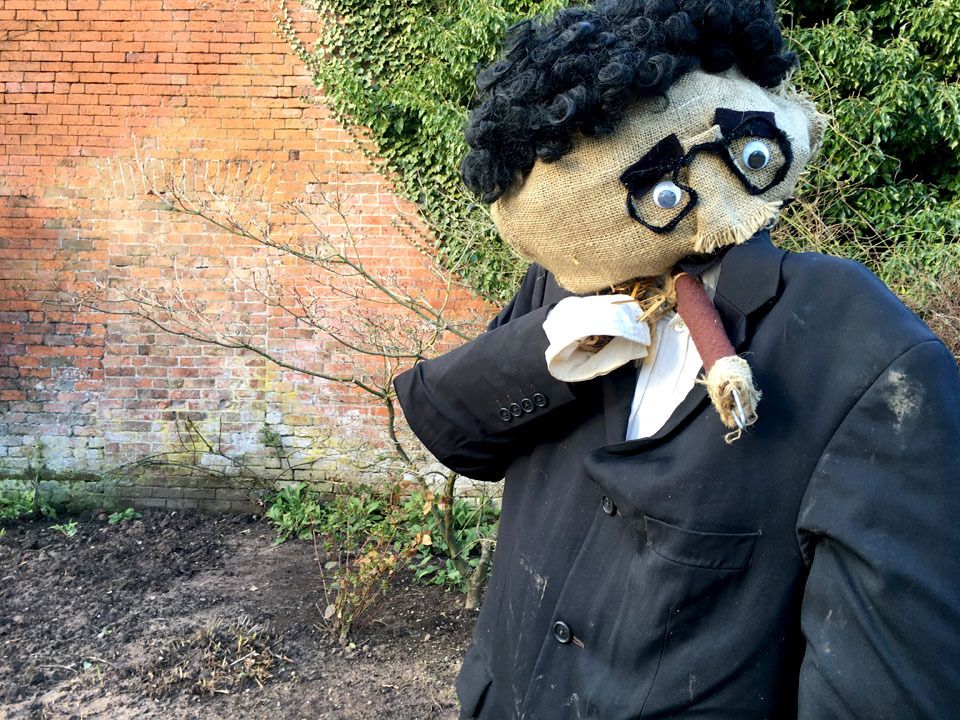 Nope no signs of anything unusual here in the kitchen garden, apart from the grasshopper playing the violin of course.
Spookiest of the lot!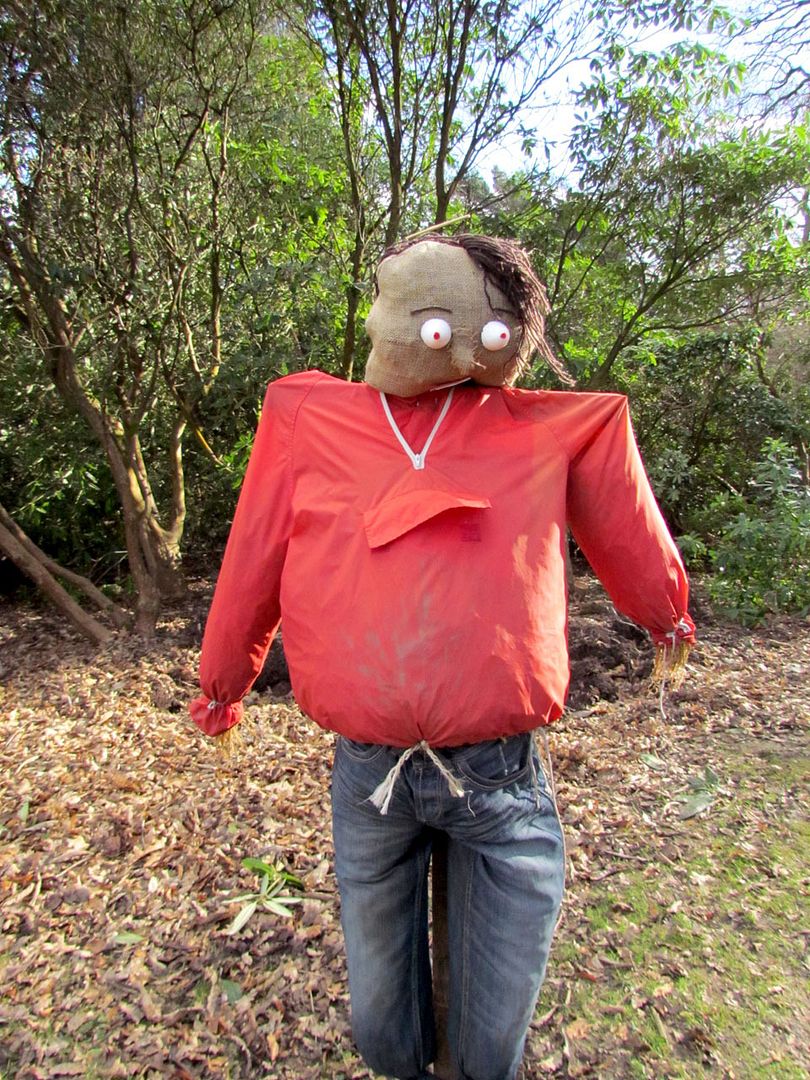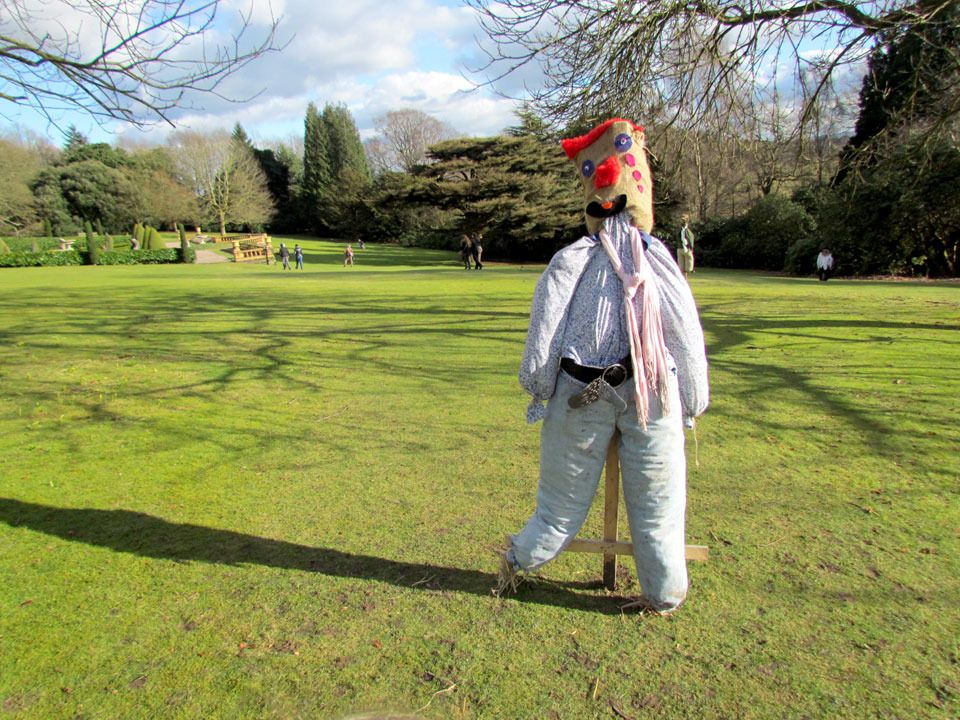 Some jungle scarecrows and the BFG. A couple of friends that we have met before here by the leafy fronds and the waterfall.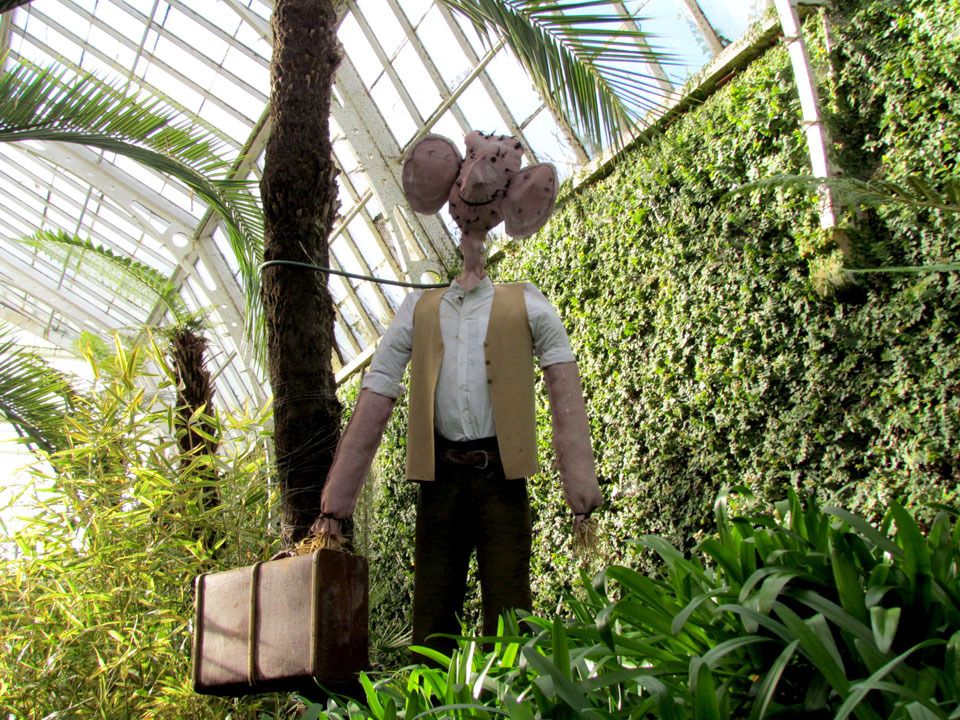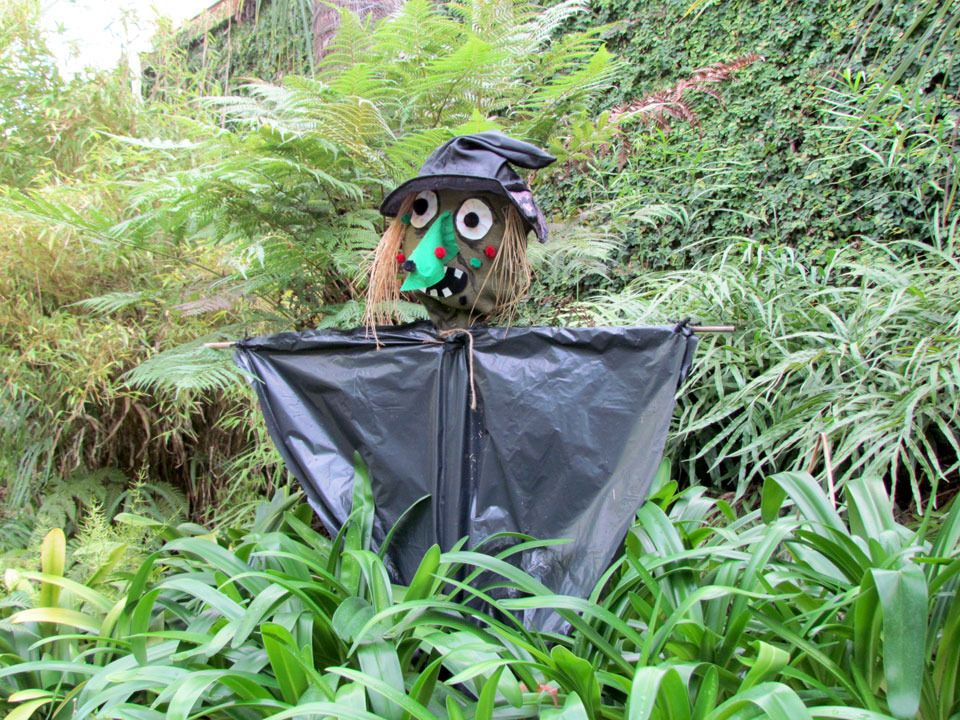 This one will hypnotise you with his eyes.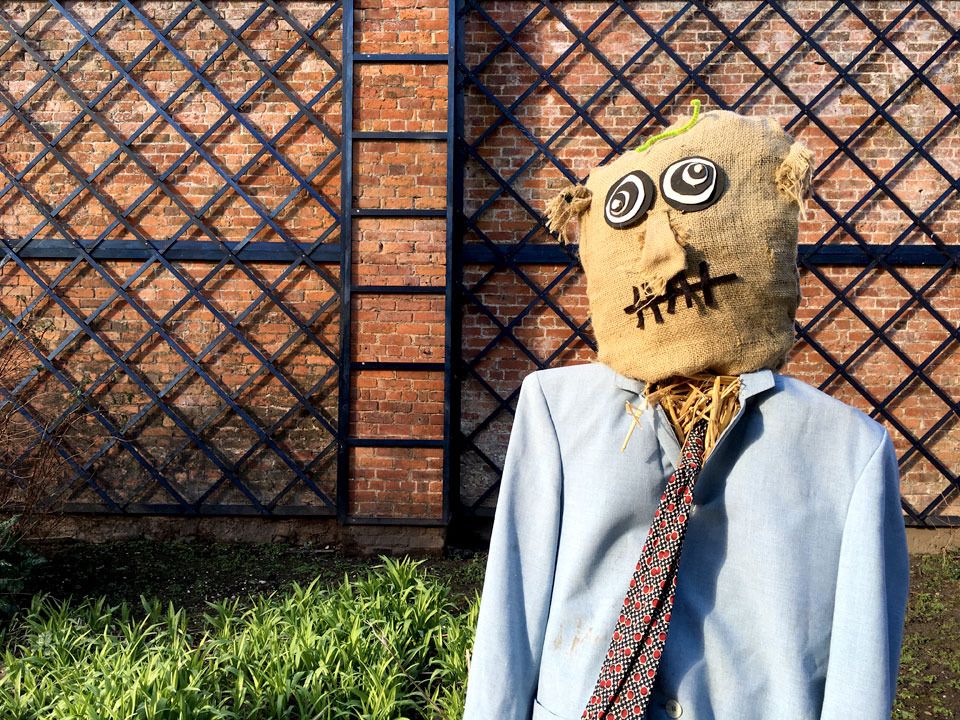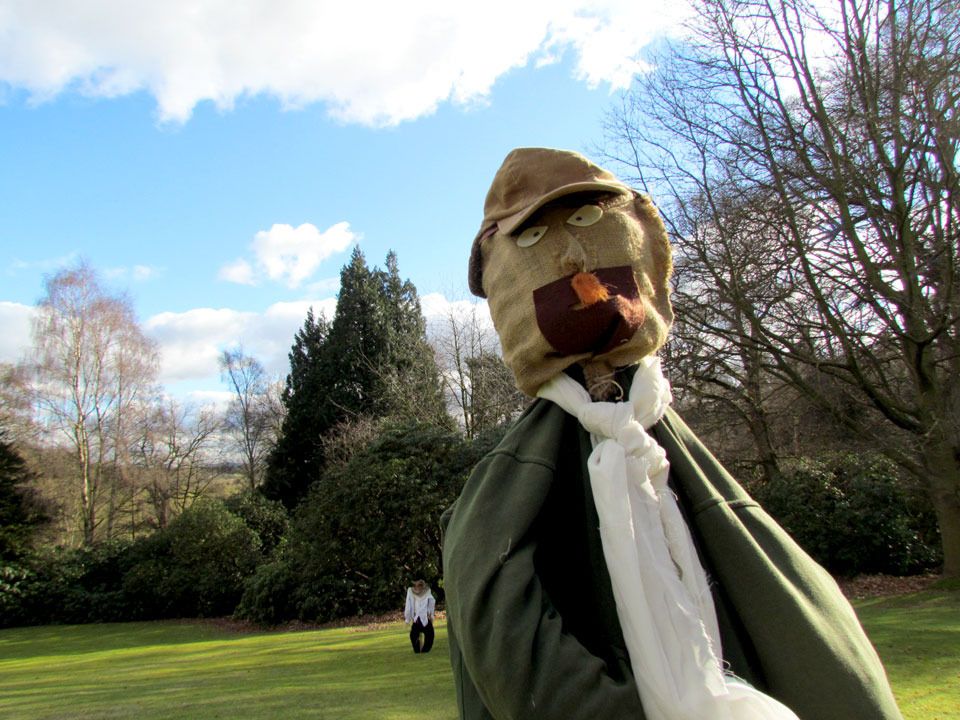 Along the paths and springing out from bushes, some odd characters. March on very quickly!
Probably the creepiest greenhouse you will see, where the scarecrows get reanimated in the heat. Don't be fooled by them all slumped over the potting benches....they are waiting....