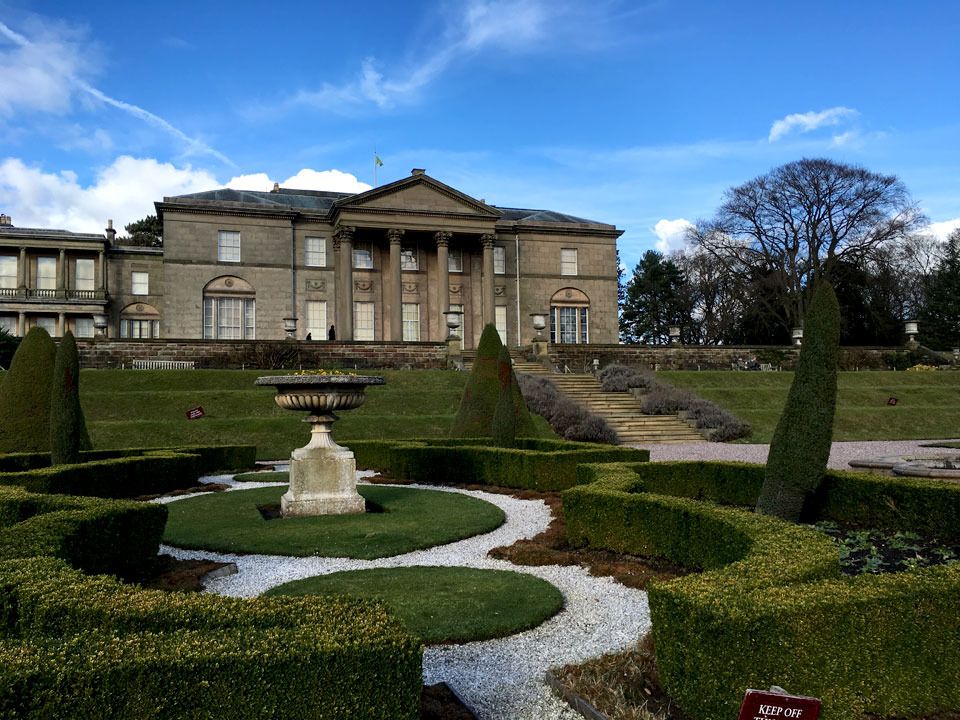 The Italian Gardens designed by Joseph Paxton in 1847; terraces, low hedges and a fountain centrepiece of Neptune/Triton leading down to a magnificent view of the parkland at Tatton.
This was from a few weeks back when it was still all a bit chilly and I must admit that winter gardens are a bit of a quick visit for me as until there are blooms aplenty and bees buzzing around it can be a hurried glance, a snap or two and move on. The time of year I resort to armchair gardening and taking stock of my seed box contents.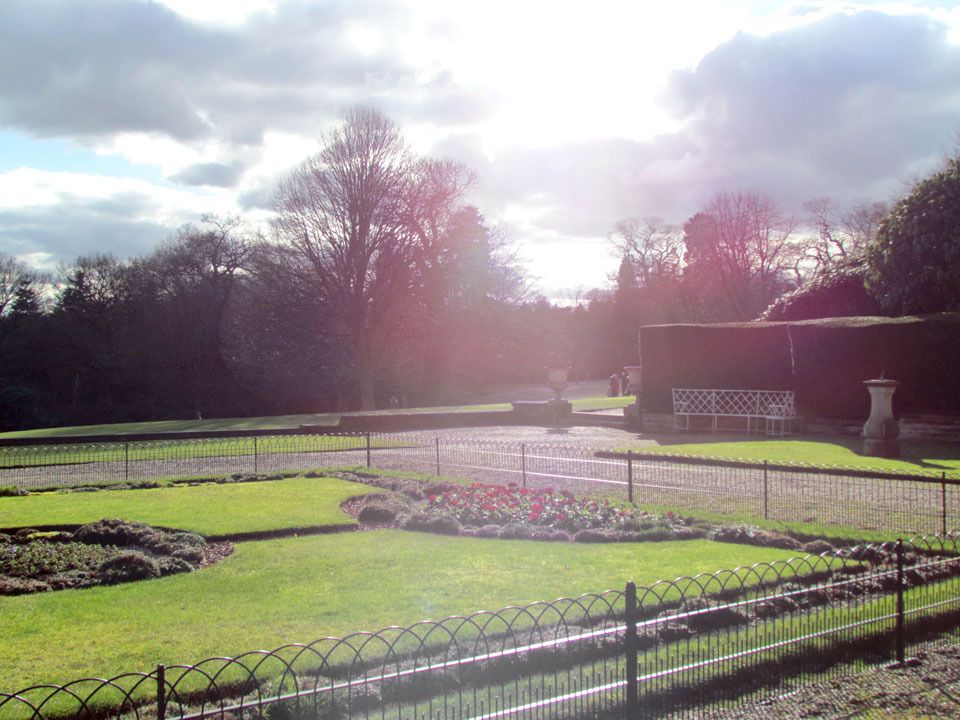 However, a little bit of sunshine had me lingering around the primroses and the formal beds. I love primroses, can't get enough of them and the good old English cowslip or a simple yellow primrose are my favourites.
I enjoy the historical context of these gardens, the development of gardens generally and the grandeur but actually I can find them too sterile and pompous. Bring on the herbaceous borders and froth and fizz of the next few months. I'm going to renew my membership of a local garden that is just that and plan to visit plenty of the Yellow Book gardens that I find really exciting, poking around ordinary folks borders.
Bet it would be fun to sweep down these steps in a beautiful dress though like Cinderella.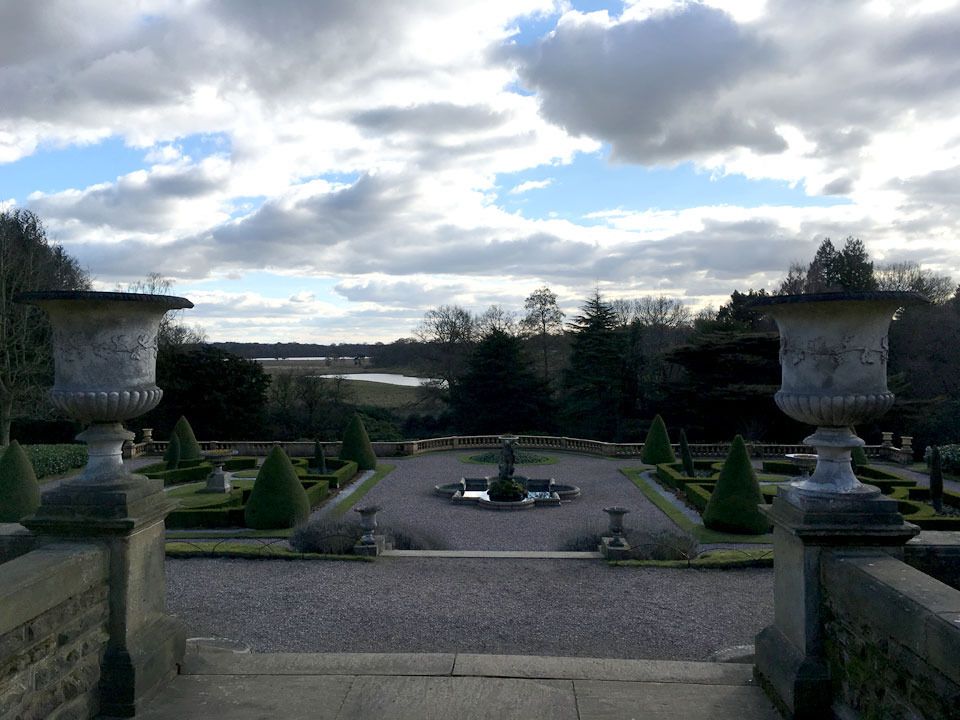 At the end of the Broad Walk is the Choragic Monument, Classical architecture based on that in Athens - a focal point. All very grand and that typical parkland landscape with long stretching vistas towards hills and clouds.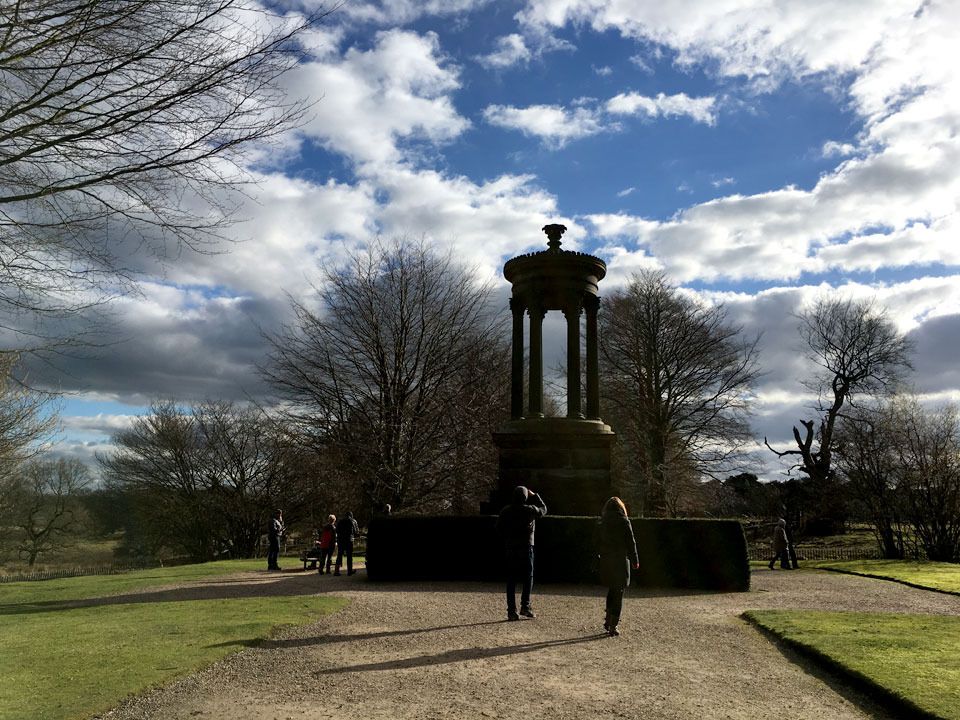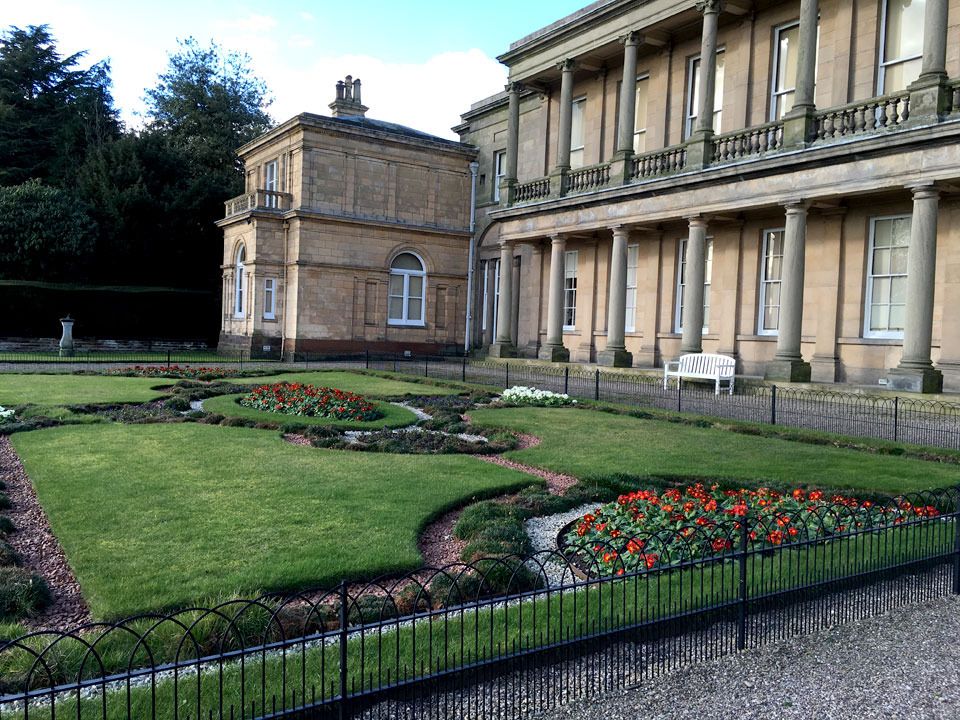 From grand scale to small scale, this week I am hoping to get some preparation done is my little back garden at home. A new fence, clearing away dead foliage and pulling grass out of the cracks in the patio. The mini greenhouse will be getting busy and next week will be time for my steadily chitting spuds to be planted out at the allotment - can't wait. Rustic gardening with rough edges and wiggly paths make me the happiest.