The back garden has a huge wall that is over 100 years old. It stretches from the side return of our Victorian house to the the end of the decking and is high enough that I have to stand on tiptoes to have a proper chat with the next door neighbour. Being so old, it requires some care and attention and I'll hold my hands up and admit that I haven't been very good at this.
The wall is rendered on our side and was originally white until I went mad with a paintbrush one day a few years ago and there was the big pink wall. Great! However, I thought it was now time for a change and really the wall needs sanding back a little to get a smooth surface as not being the ideal paint last time it has flaked off quite a lot.
Dulux Weathershield Masonry Paint
have 18 super colours to choose from in both smooth and textured finishes. There are deep colours like Brick Red and cooler ones such as Spring Meadow which is the colour I have chosen for the wall.
Not only are there such great colours to choose from to give your house exterior a great new look but there is the 15 year protection from the elements and all that rainy and windy weather that we get in Great Britain. My old wall certainly needs that and needed a thorough cleaning and the removal of loose/flaking old paint first. As the wall is so long and the weather has been quite rainy recently, we are painting the wall in sections. It is important to apply the paint when the wall is dry so a good few days of winter sun will be ideal. Do clean off any algae or moss too - our wall has a lot, particularly towards the bottom so use a product like
Weathershield Multi-Surface Fungicidal Wash to remove it.
We decided to paint an area that we see from the kitchen door and spruce it up for Christmas. You use either brush or roller to apply. I used a large brush and the paint was easy to apply and you could see a good colour straight away so even after one coat it was a really good coverage. I applied two coats of Dulux Weathershield as advised and from dirty coloured pink, the wall is now a gorgeous greeny/blue colour that really makes the plant foliage stand out. It was nice to be painting in the garden again as I had enjoyed updating the garden in the summer with different paint colours and was pleased with the difference that they make and how much they can liven up a garden space.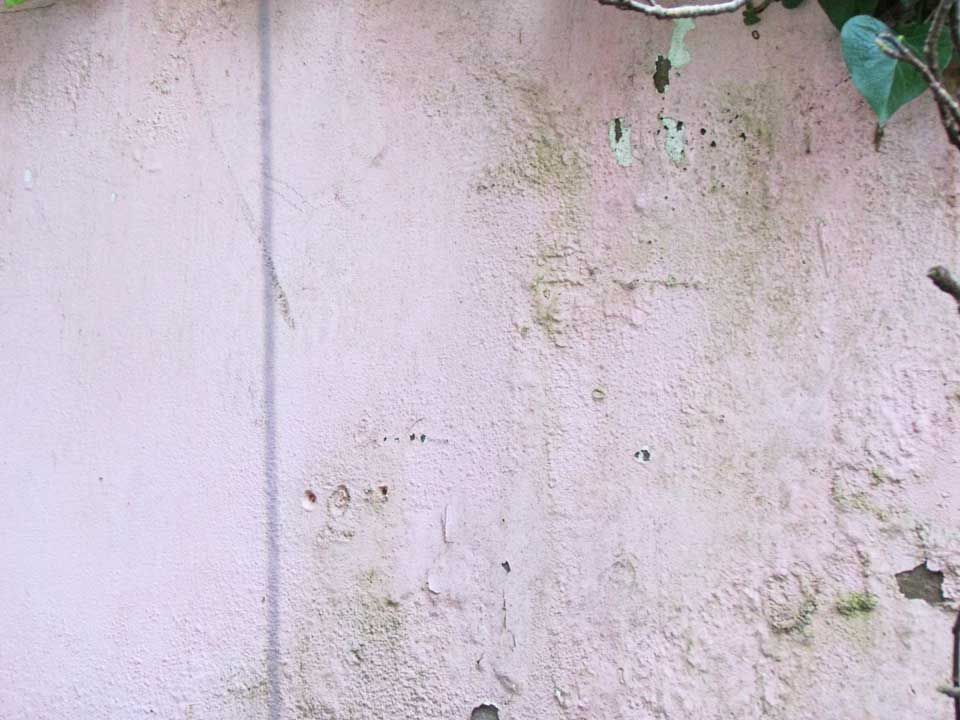 previous paint prior to make-over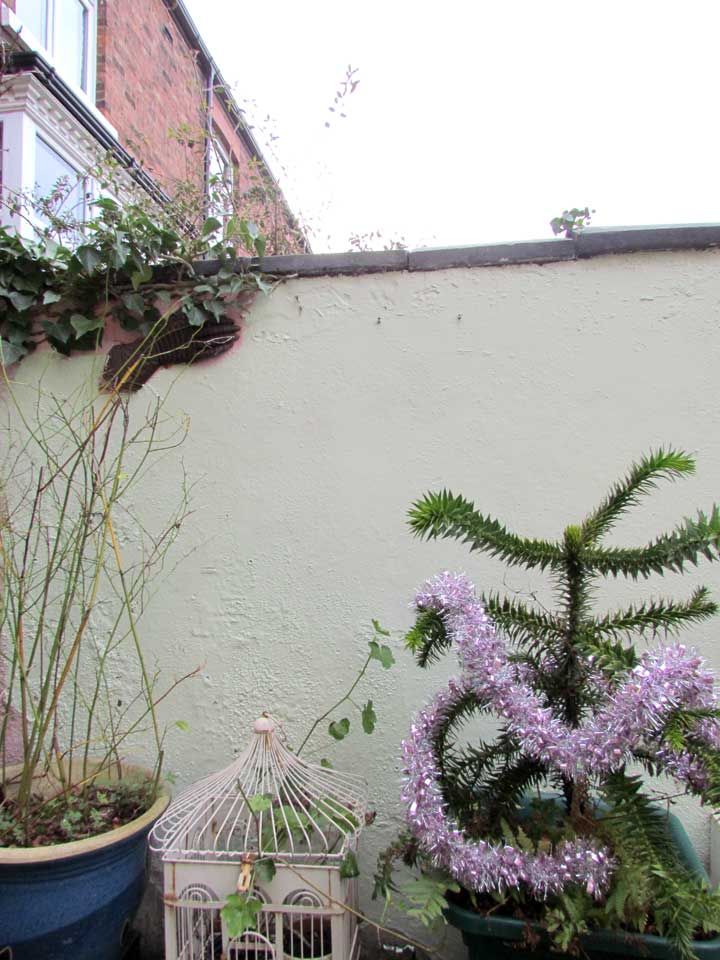 Using Dulux Wearhershield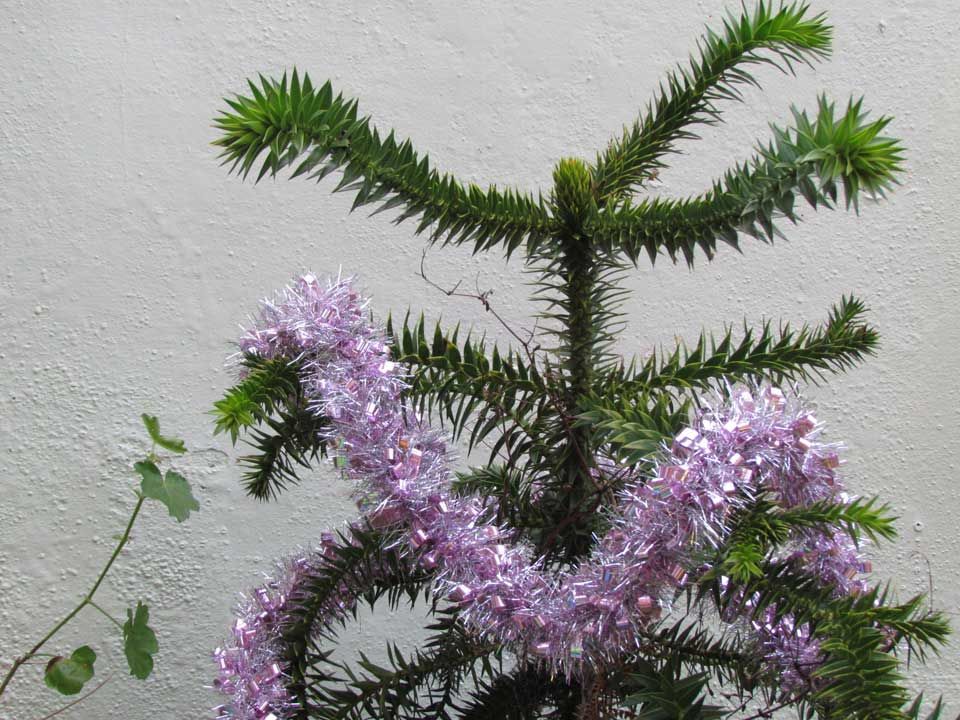 As the wall is really old and has lost its rendering on my neighbours side it is letting water through as driving rain hits the other side, so hopefully the Dulux Weathershield will help to protect the wall and perhaps next year we will offer to fix the neighbours' side as it our responsibility. I'm going to give the wall another sanding and then paint again and work our way down the wall. I couldn't resist giving my small Monkey Puzzle tree a little bit of festive tinsel and have since been around the garden hanging baubles on the trees too.
I love the complete makeovers that you can get using Dulux Weathershield Masonry Paint such as this pale blue house front. Coloured houses that I adored so much from our trip to
Wales in the summer
look picture perfect.
Dulux Weathershield Smooth Masonry Paint in Frosted Lake
Dulux Weathershield also have a range of colours for woodwork with their Exterior Satin or Gloss so you can put together an ideal combination to give your home pretty curb appeal. Next year I would love a new front door and if we get a wooden one I quite fancy using Misty Lake used in the above picture, it looks so classy.
Winter can be a great time to get out into the garden especially to do jobs such as painting. This week we have been repairing and replacing fence panels and checking everything is secure. As long as the weather is dry you can start to get the garden ready for enjoying next spring. Of course, I also had a little fun with my Christmas decorations.......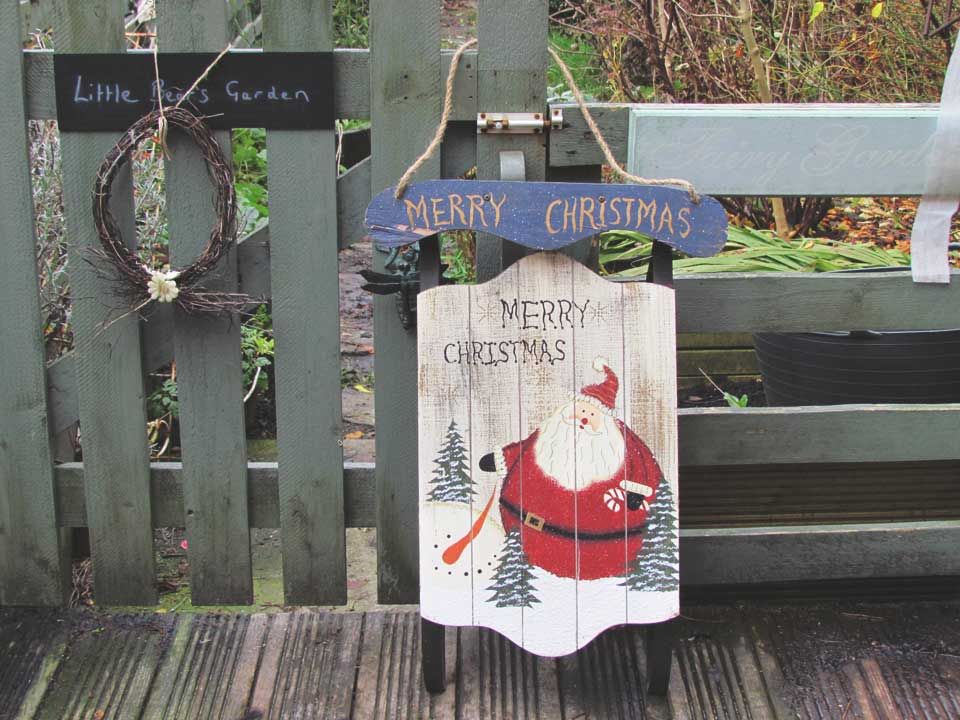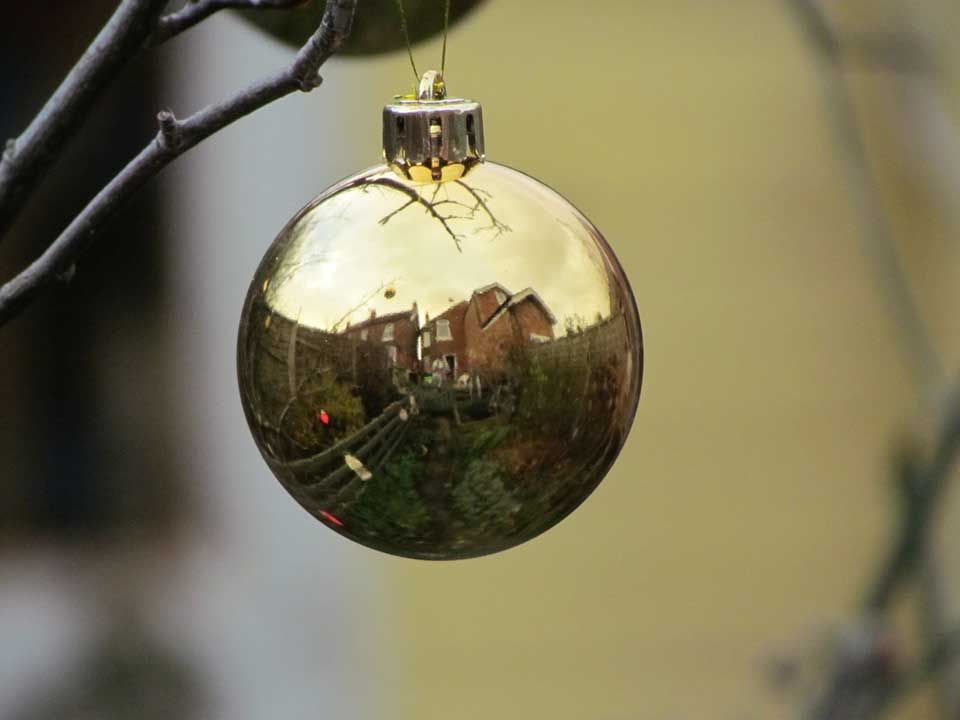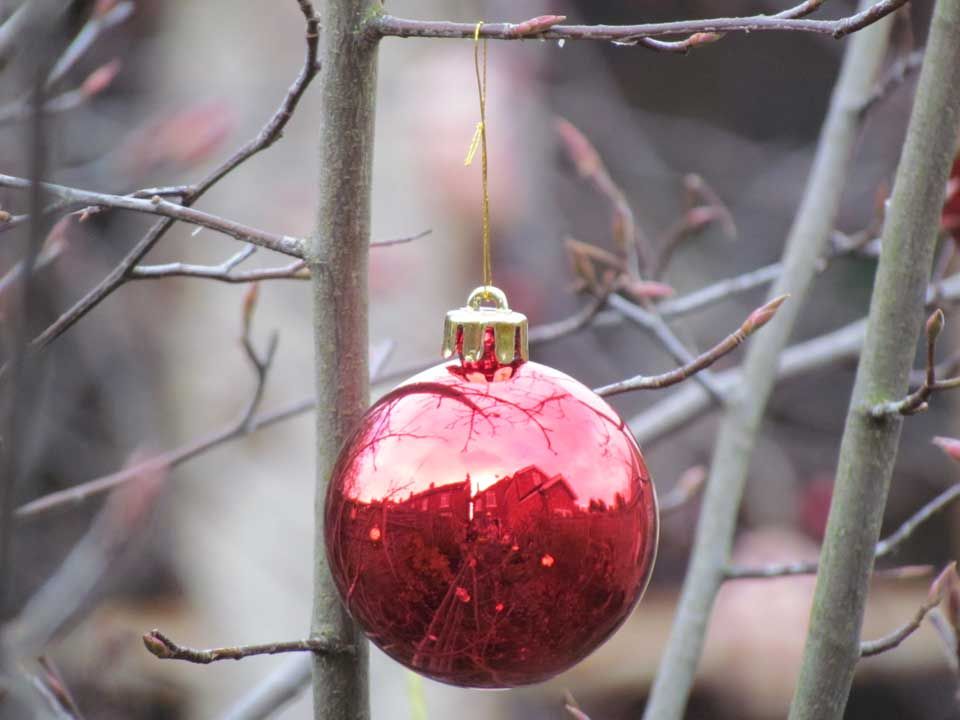 I look forward to showing you the completed wall soon and plan to attach some planters full of purple pansies to the wall in perfect contrast with the Spring Meadow colour?
Have you thought about painting an outside space? What colour would you use?
Here are some great curb appeal ideas:
Follow Happy Homebird's board Curb Appeal on Pinterest.
**I received paint for the purpose of my review, words and opinions are my own**