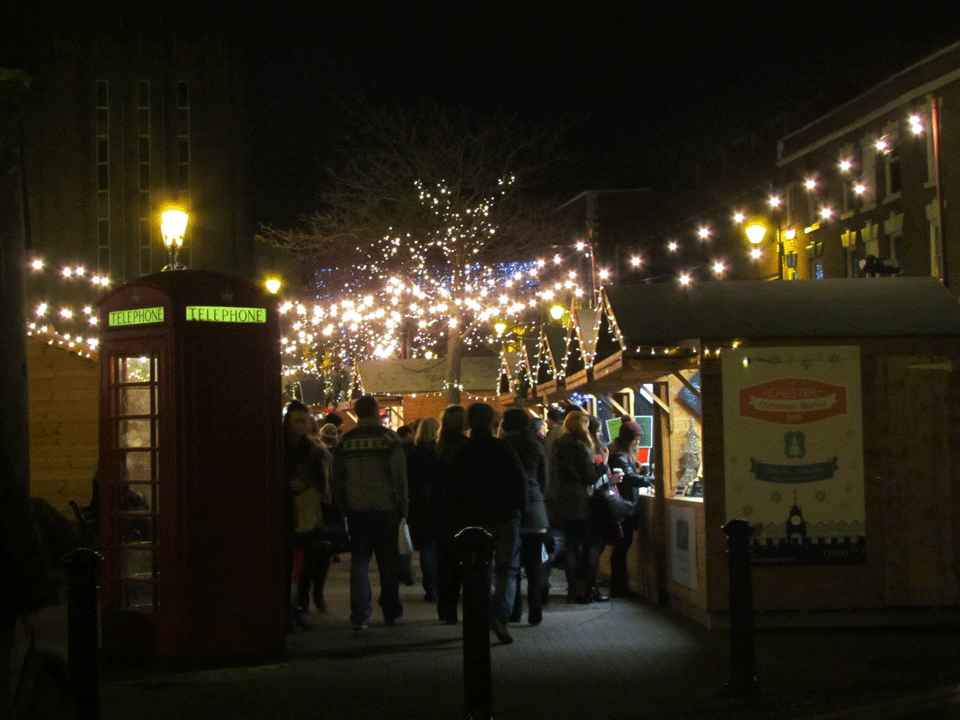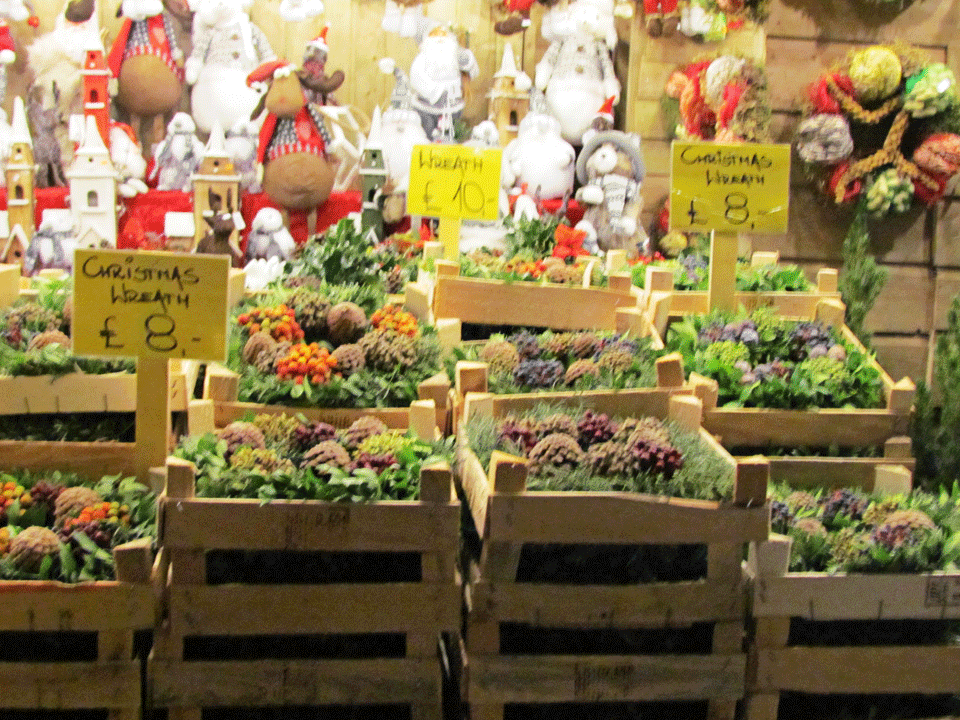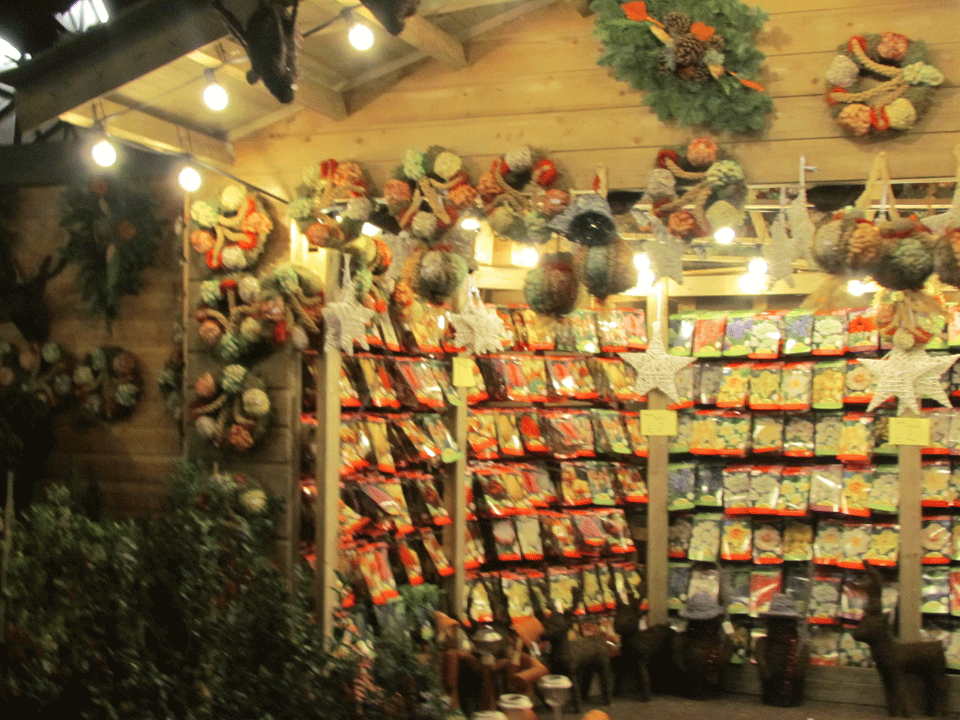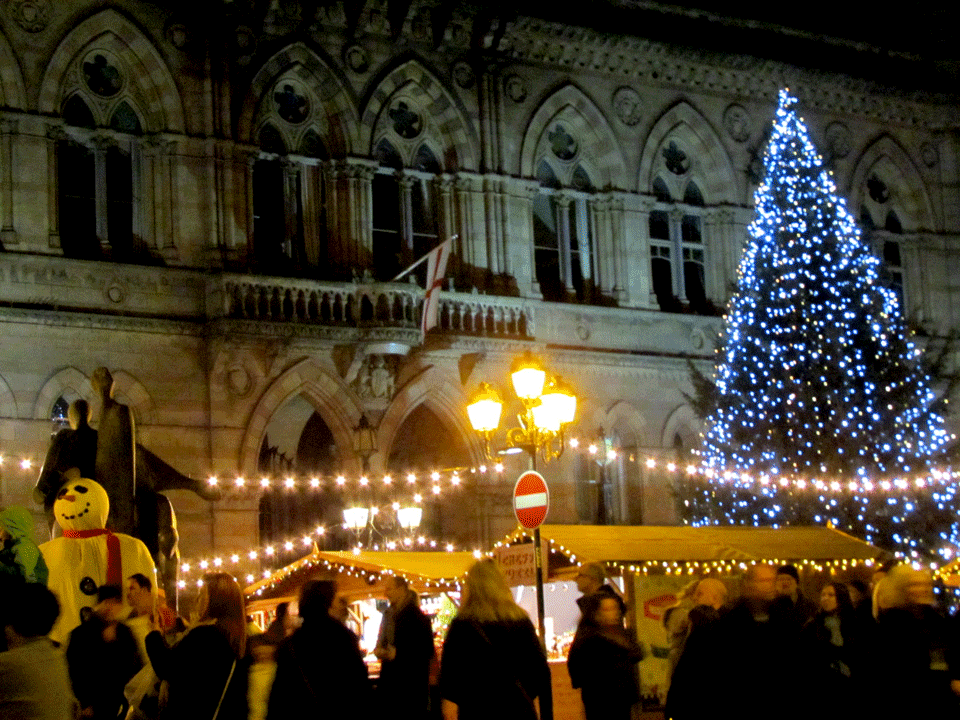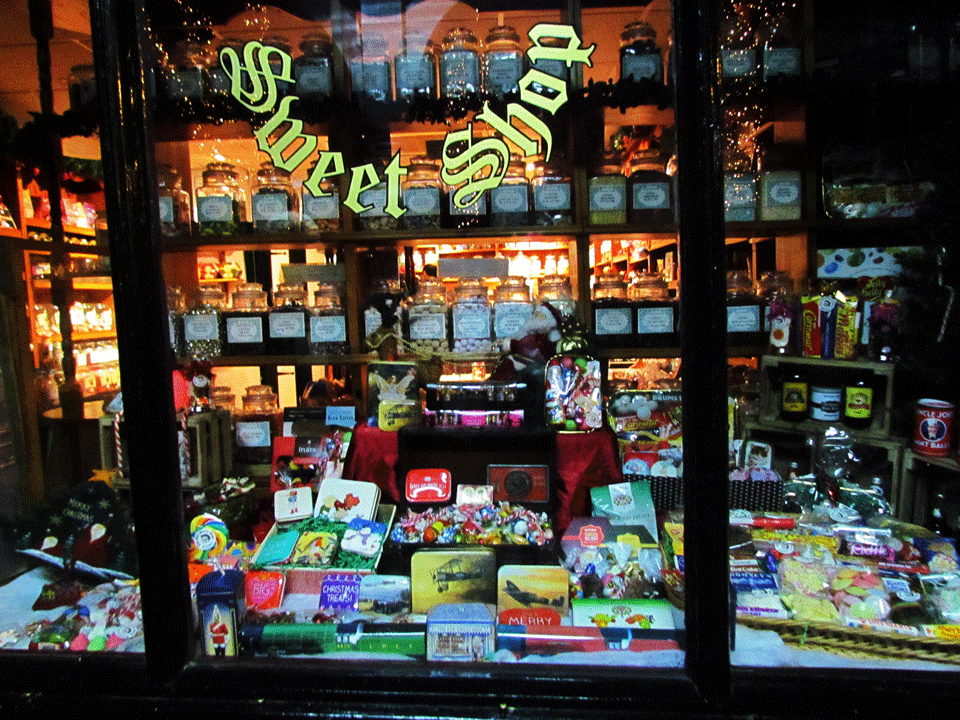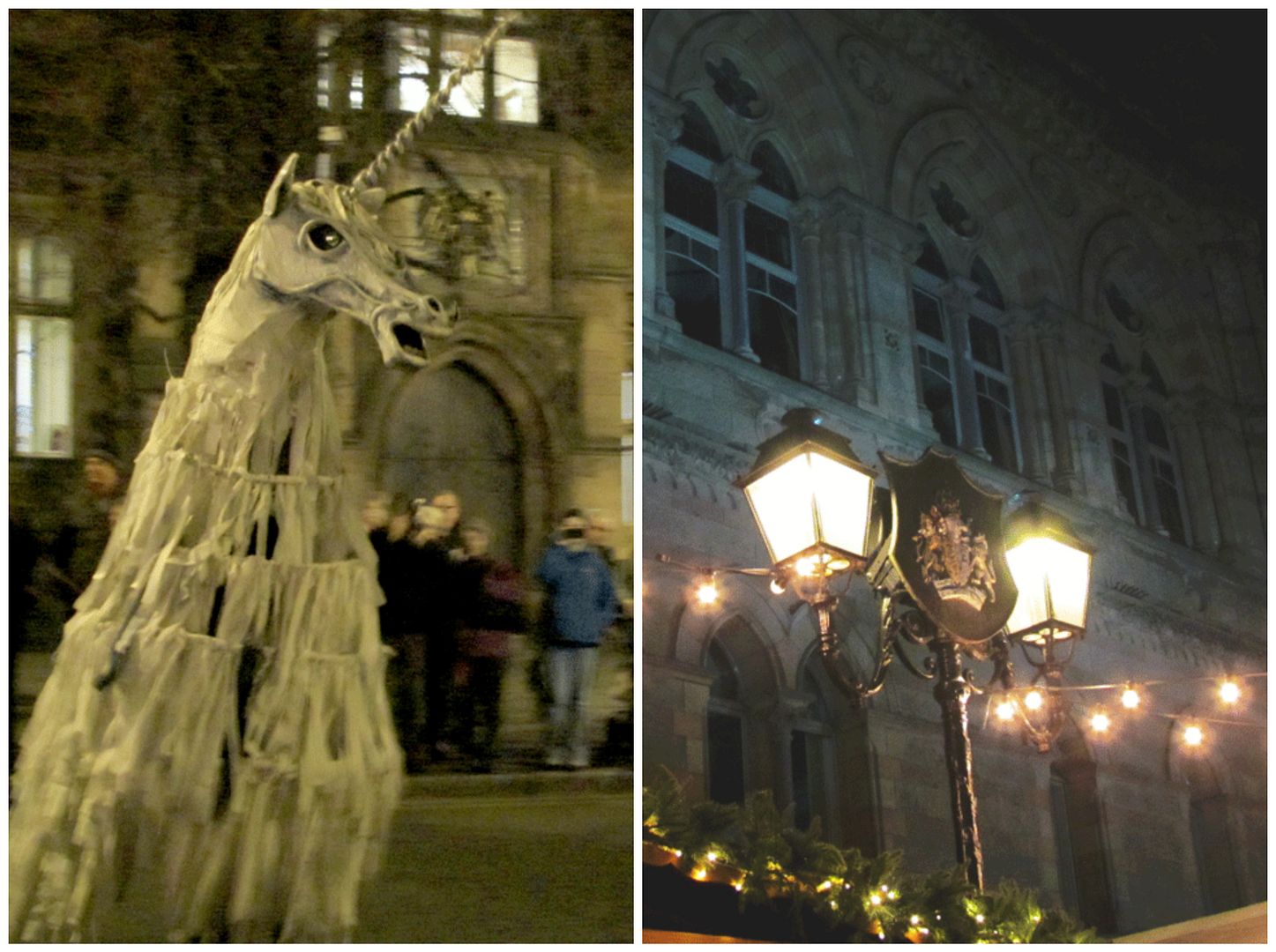 A
tradition
for us is to visit Chester for the Christmas markets and see the brilliantly dark yet entertaining Winter Watch parade. We arrived with plenty of time to eat from one of the wooden chalets - LB and daddy enjoyed burgers sat on a bench where we could admire the pretty stalls.
Mulled wine and artisan crafts, beautiful chocolates and hand crafted gifts in the square in front of the town hall with its festive lights. A glorious array of sellers from across Europe and beyond selling such pretty wares and gorgeous food. The Dutch Flower Man was astounding with mini fir trees in wicker baskets (had to buy one!), the most beautiful door wreaths and rows of bird seed wreaths for the garden.
The drums started and we all followed the Winter Watch - a custom since Medieval times at mid winter of 'Setting the Watch' where after a procession around, the city leaders would hand over the keys to the city gates to the city watchmen.
LB was a little scared at times for ghouls played drums and towering skeletons moved sombrely over the cobbles. Phantom Roman soldiers marched and green dragons skipped to the beat of the Karamba Samba band. Gruesome Christmas cooks with black ravens following made this a spooky Tim Burton-esque spectacle that we ADORE! LB laughed at one of the dragons and it really was an amazing evening topped off with a bag full of colourful swirly, whirly fudge and a nosy in the quaint window of an old fashioned sweet shop.
I have made a litttle video of the parade for you to see this funny little custom.......
Hope you all had a great Christmas xx