Christmas to me is all about fun. As a child, our Christmas dining table was pretty formal - red tablecloth, matching napkins, metallic napkin rings and a tray of condiments in the centre that the turkey was plonked next too. It was pleasant but not very exciting, all practical and no flair. Fast forward 30 years and I'm the parent and I like a different type of table layout. In contrast to my parents sensible table, mine is eclectic, a little bit kooky and full of colour.
I love pastels, I love glitter and I love kitsch. At my table we eat Angel Delight and drink pink milk and dip chocolate spoons in hot chocolate. That's the reward for eating all your sprouts.
I adore collecting vintage items and like to layer the table with mix and match pieces. Blue plates from a local auction, old Kilner jars filled with fake snow and baubles from a street market, with plenty of fun decorations as talking points and to make the children smile.
I've accessorised with pastel bits and bobs like snowflakes, candy canes, bells and streamers. I think my love of pastels started with Cath Kidston and both the star table cloth and napkins remind me of her patterns.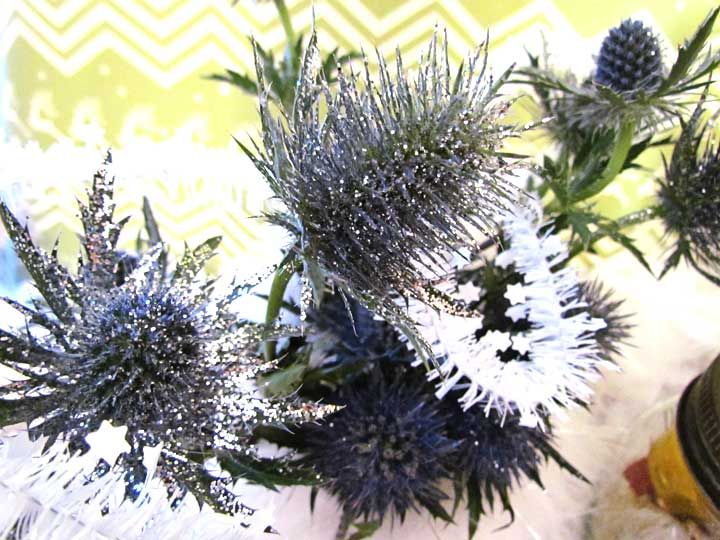 It's fun to play around with items and to have a bit of irregularity - to me the table feels homely and welcoming. I have placed lanterns and candles for soft light and vintage sugar bowls filled with baubles that will catch the light. Flowers are dipped in glitter and fluffy snowball pom poms are scattered.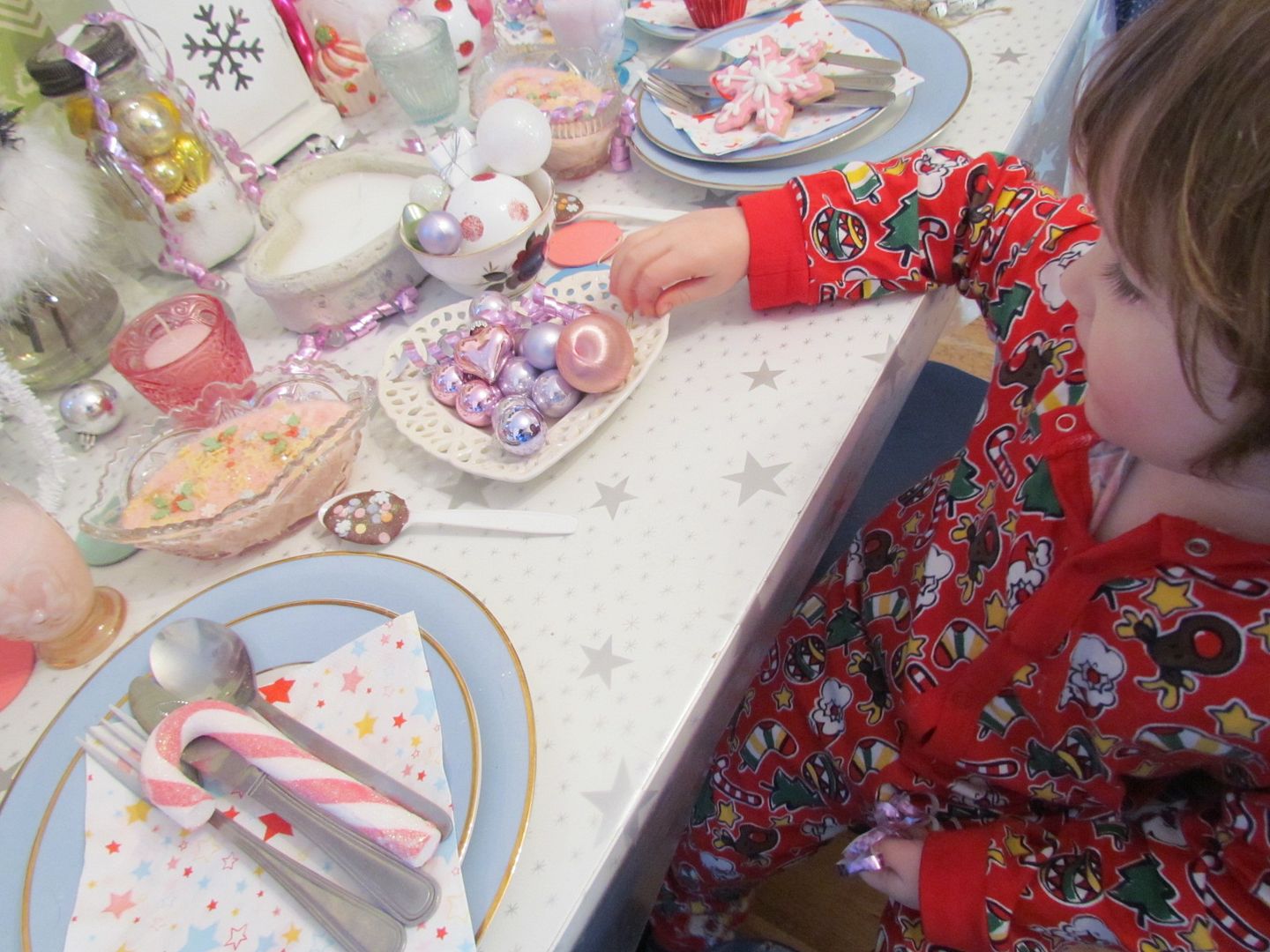 It is a look that can be put together on a budget. Mix odd crockery and thrifted finds like my pressed glass dessert dishes and tea light holders and dishes from car boot sales. The pastel theme ties the look together as does the stars running through the design,
We are very informal as a family, having a son with autism means a sit down meal doesn't work in the traditional way, so we bend the rules to suit ourselves. We don't have crackers as he would get upset by the bang and there are lots of items on the table for some great sensory input and to keep him occupied as sitting for long periods of time is hard for him.
Experiment, chuck the glitter on, grab the party biscuits and have a lovely time.