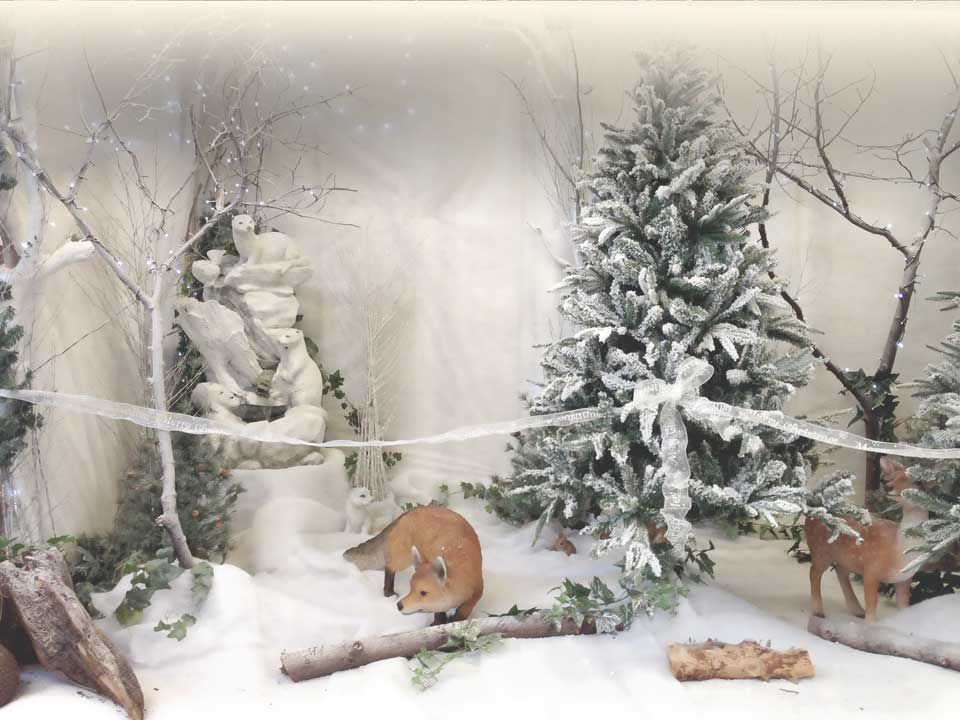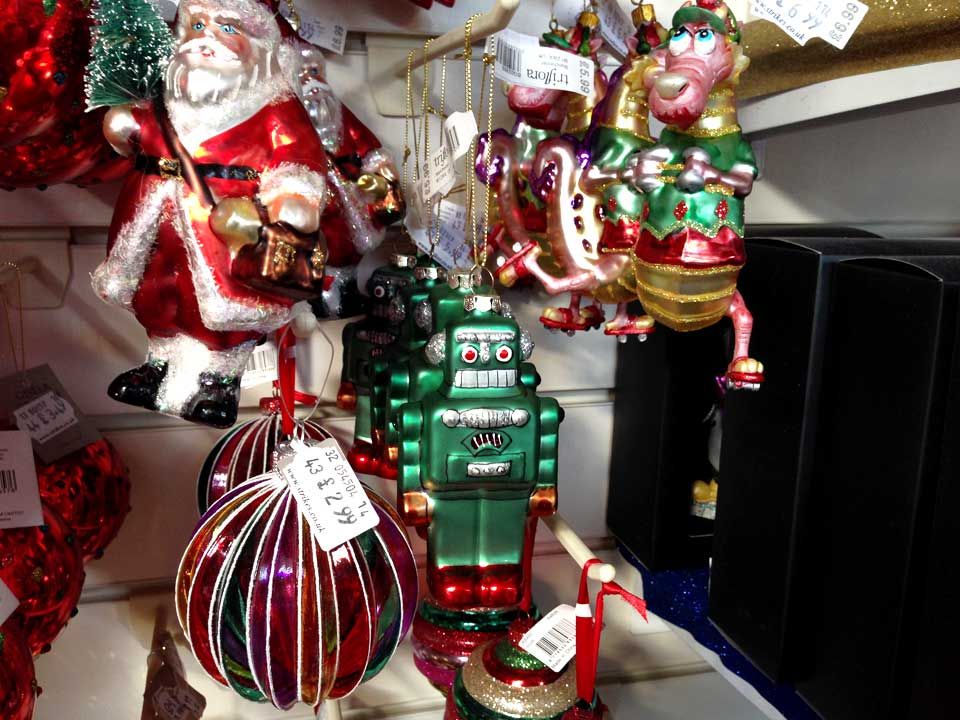 A trip to the garden centre that is now a winter wonderland. Every year our local one puts a great seasonal display on - foxes in the snow, ice skating penguins and woodland style mini waterfalls collecting your spare change for a wish to pass onto local charities. Each section hosts rails and buckets of baubles sorted by theme and colour from steadfast traditional to playful decorations that will make you smile. Fluffy, stripy, spotty, glass, cheap and cheerful to expensive and 'the dog best not knock it off the tree.'
Glitter, glitter and more glitter.
Glittering gold this year or pastels and pretty?
Candycanes on every branch or smart and sophisticated teal?
Lights flash, some gaudy, some quaint. Is this the year I fancy a four foot penguin stood at my gate?
Singing Santa's probably best left on the shelf......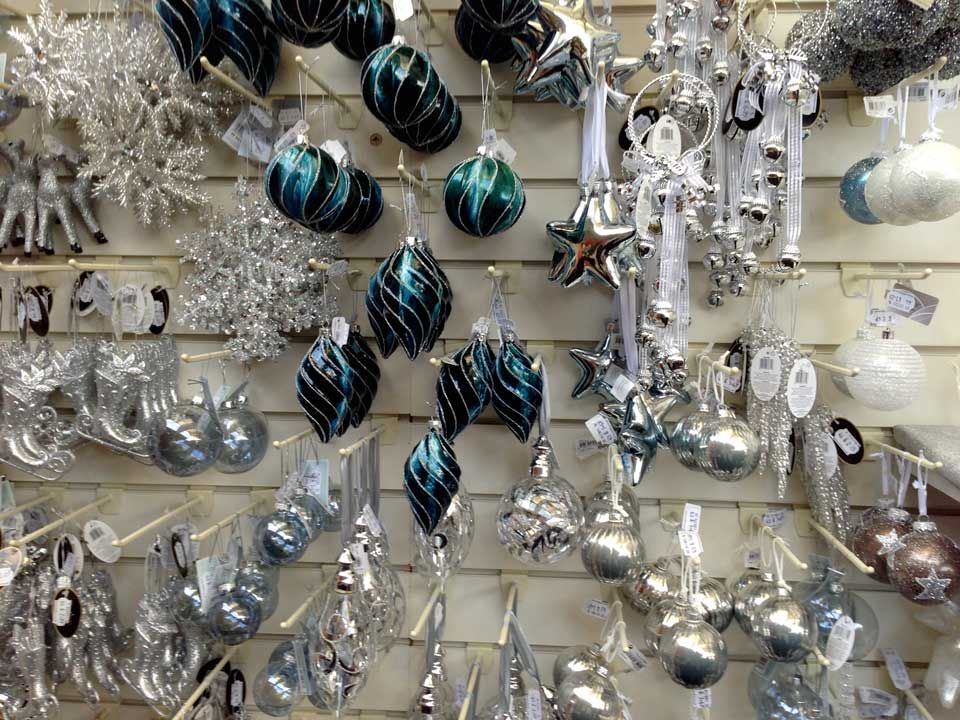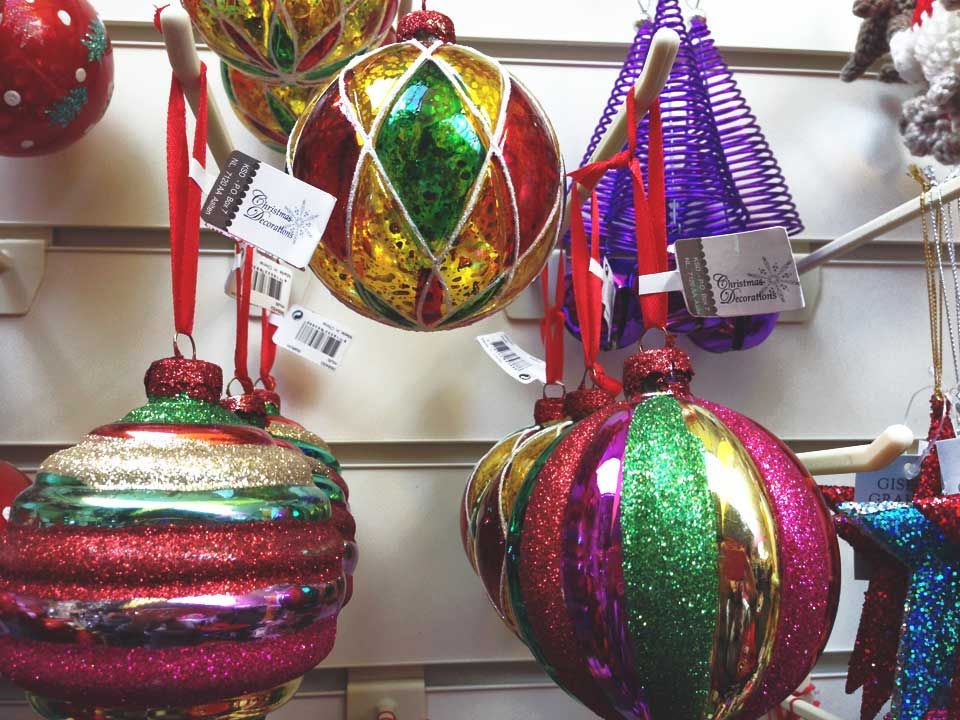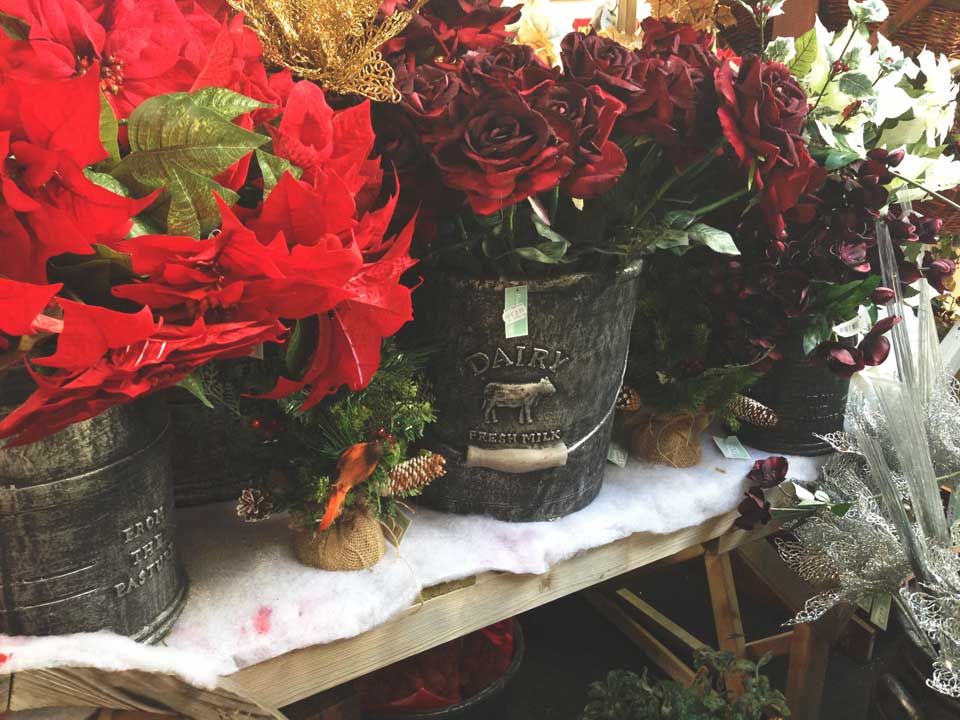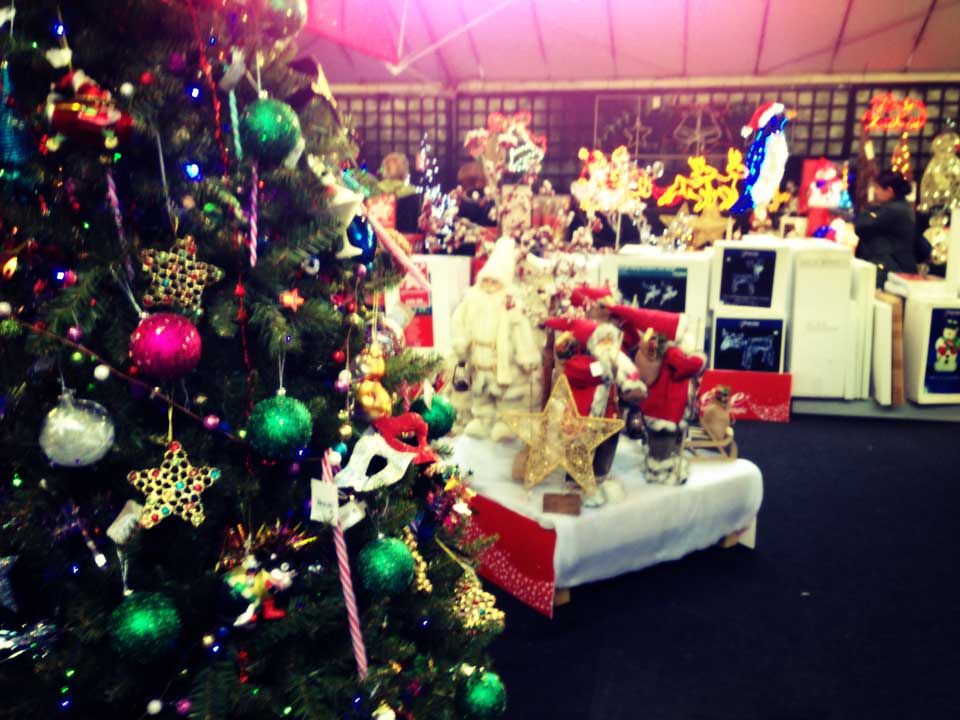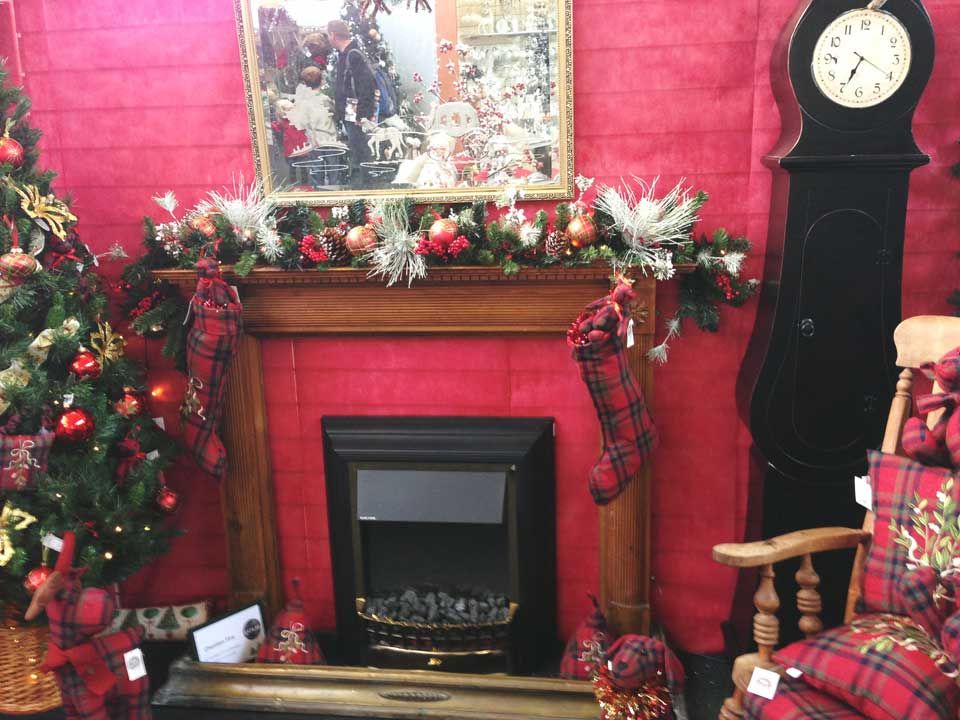 I could spend hours here, looking for gifts and getting ideas for decorations. We always buy some sweets; pear drops and winter mix. and I have a good look through the foodie section with its chocolates and marmalades in pretty jars. Lots of books to choose from and beautiful toys for LB.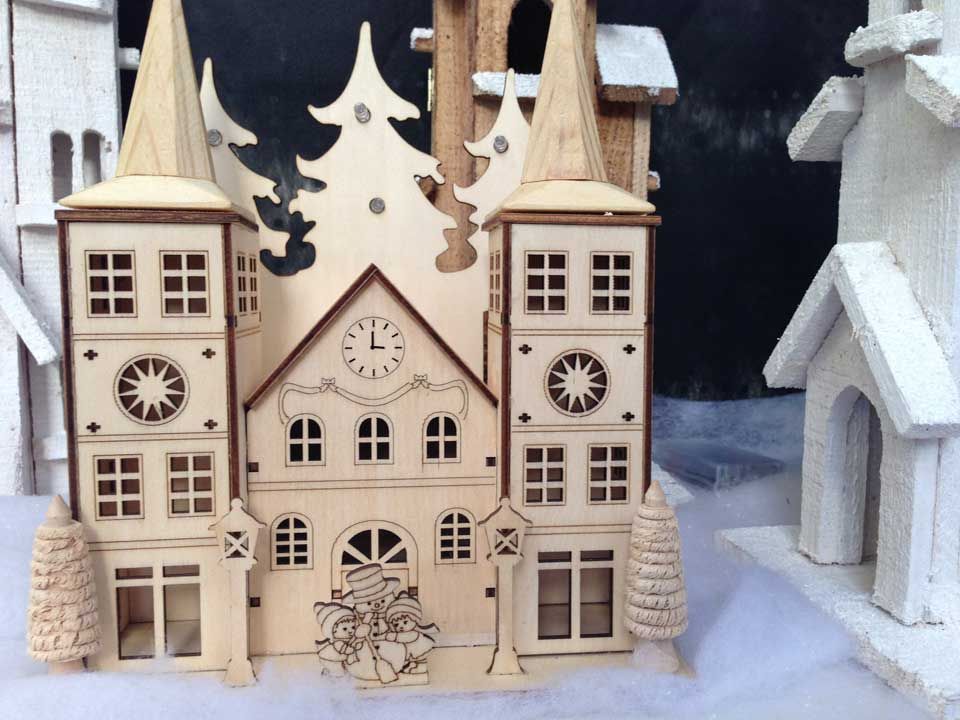 Christmas villages - if only I had the space at home. Small twee towns where they get snow on Christmas Day and children have snowball fights and build coal eyed snowmen whilst the church goers belt out carols from the lit church. I wish I lived there.......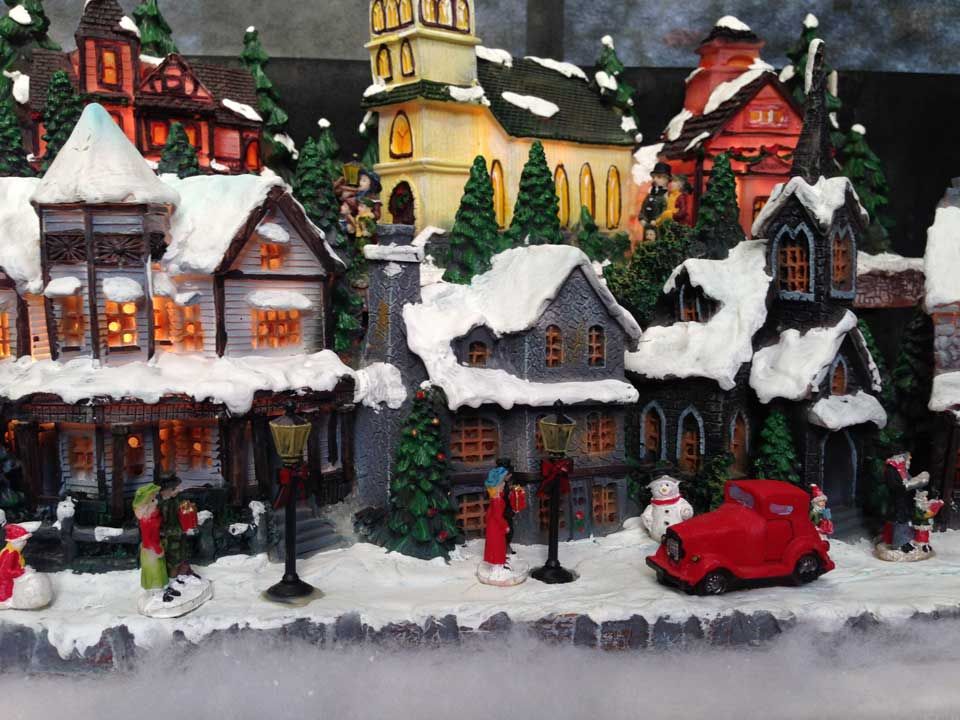 The Donkey Sanctuary were there on this occasion, bless their fuzzy hearts. Eating their hay and enjoying a nuzzle with shoppers. I love donkeys, such soulful faces that you can't help but adore. I bought a cookie cutter donkey from their stall and will be trying my hand at making some pretty iced biscuits soon.
LB hiding in his sweet foxy jumper amongst the potted fir trees.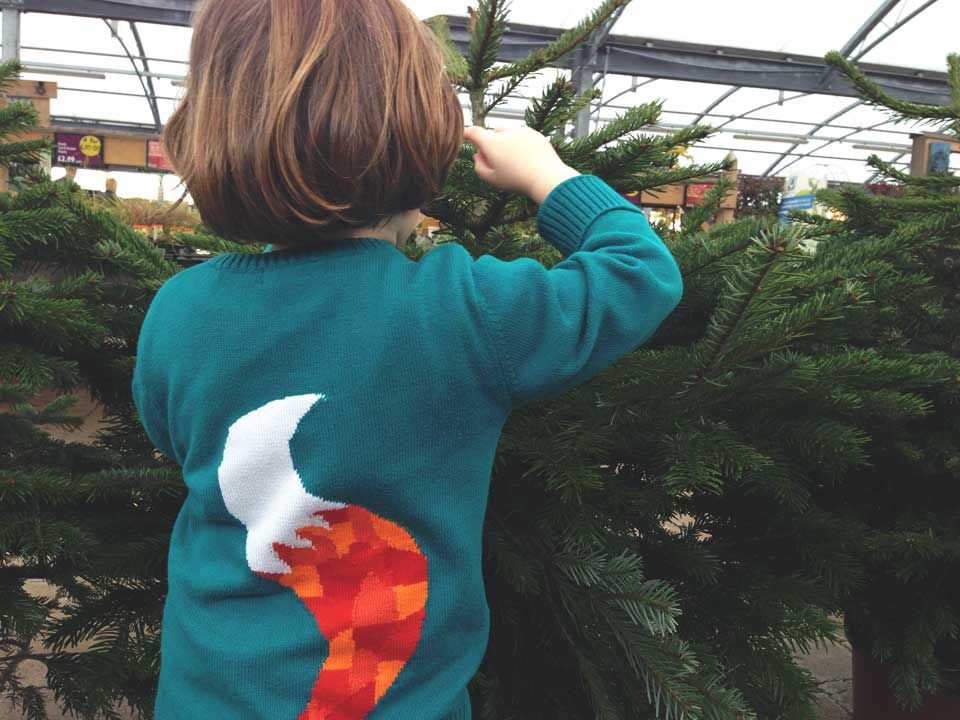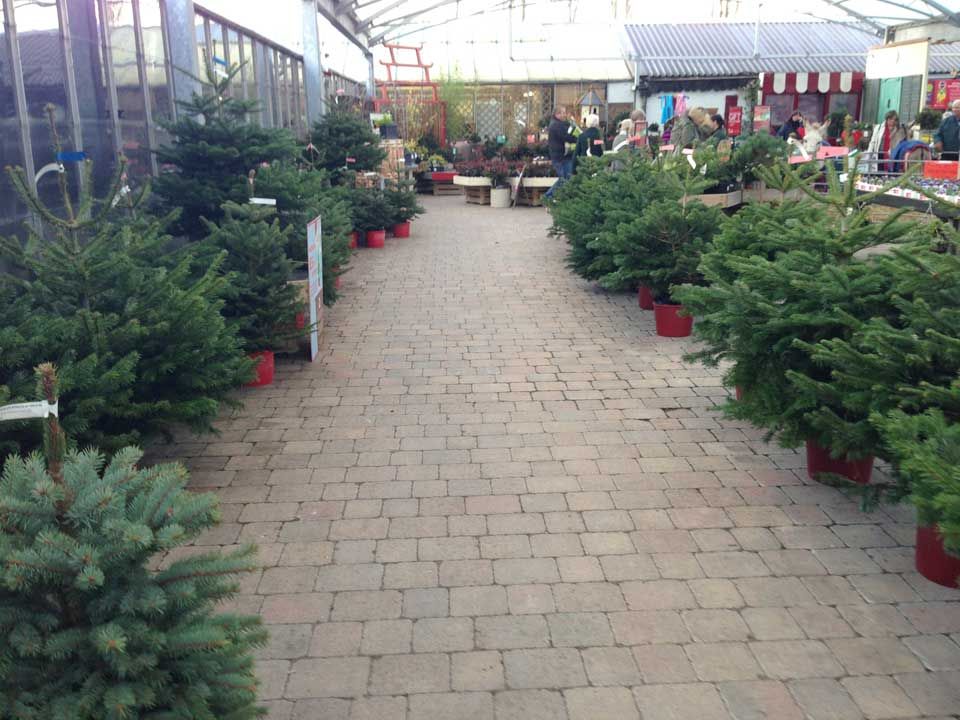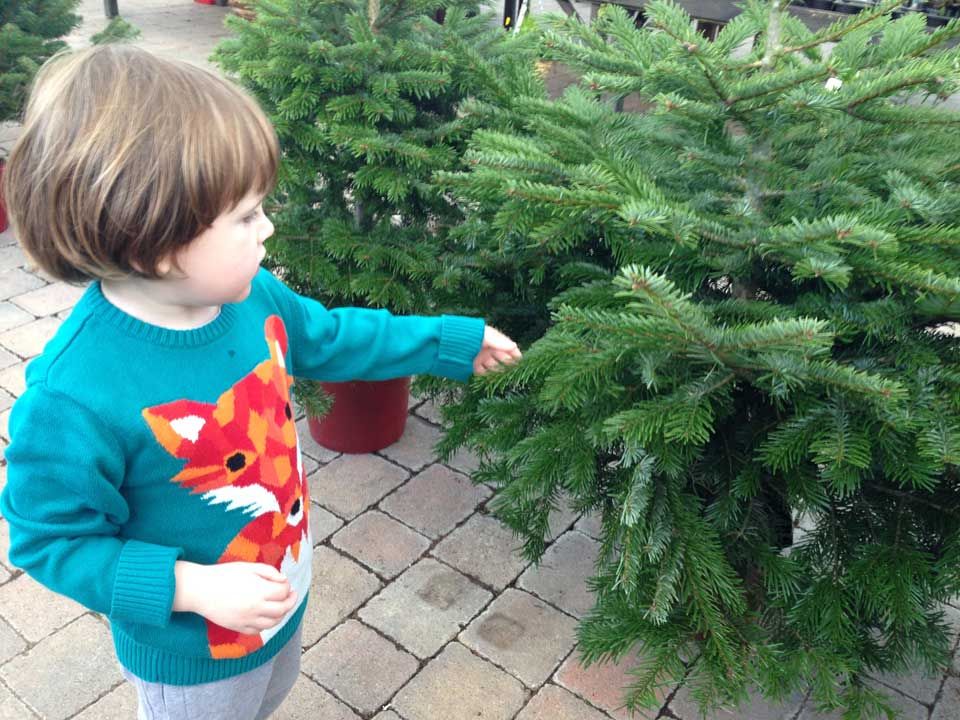 A cute idea for a garden seat don't you think? A faux fur throw, lanterns and hot chocolate with whipped cream, how perfect!