My mum and dad take their two dogs to the park everyday. The same route, the same people. An ordinary day. But then as they walked along, a beautiful bouquet brightened their path. Upon closer inspection was a card...... adopt me please. I am the lonely bouquet.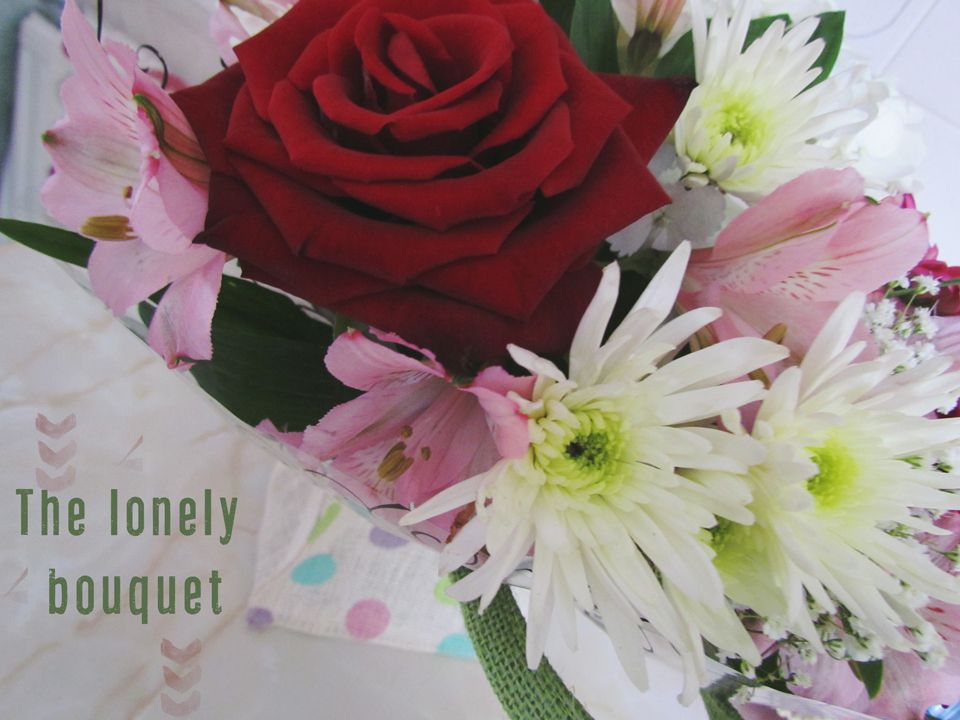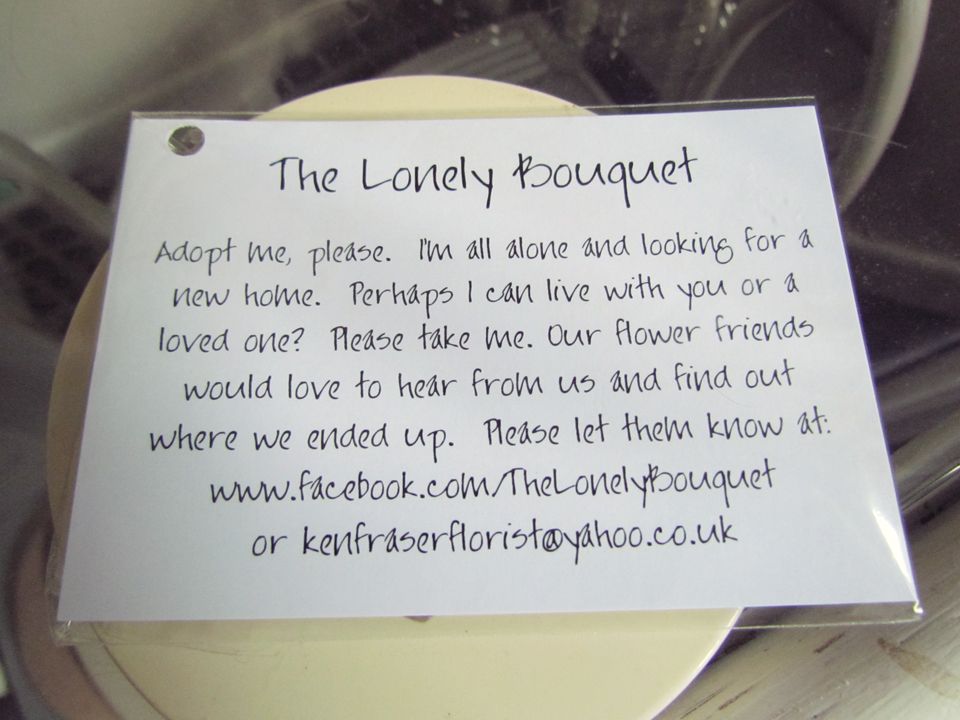 Such a pretty posy in a spotty bag. Roses, Chrysanthemums, Hydrangea, Gerbera, Gypsophelia, Alstromeria. Are you wondering why? Why would a lovely bouquet be left in a park for somebody to find. Why such generosity?
Lonely Bouquet Day 2014
This was the second ever lonely bouquet day. A worldwide event to spread happiness by leaving bouquets in public places for somebody to find. Isn't this a sweet idea.
When you find a bouquet you go to the lonely bouquet website/facebook page and tell them. A map shows where the flowers have been found and everyone shares pictures of them and lots of smiley faces holding their finds.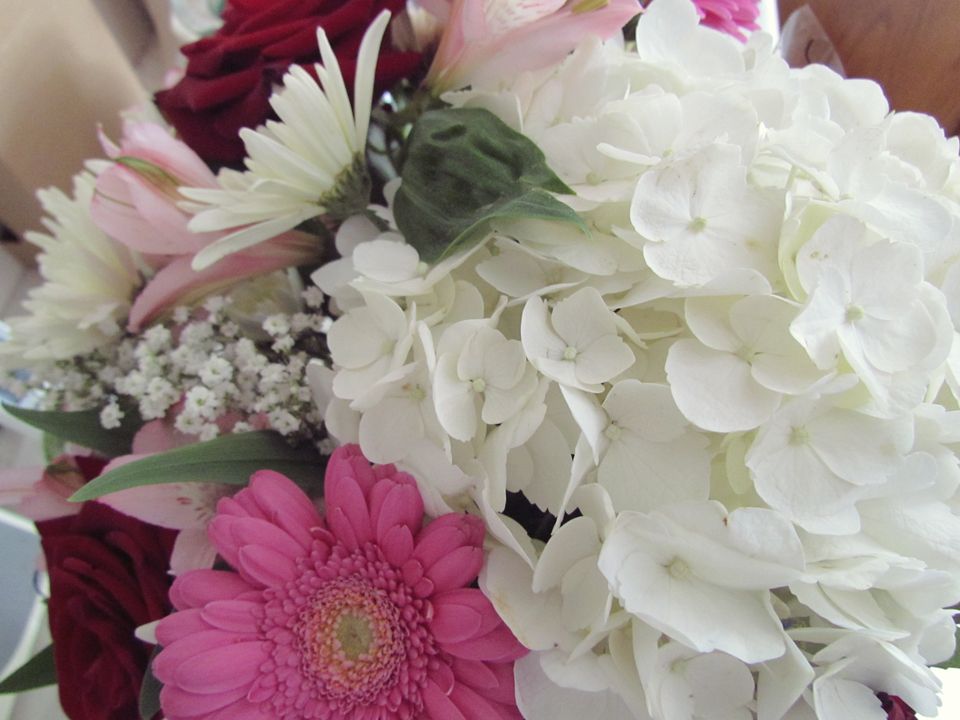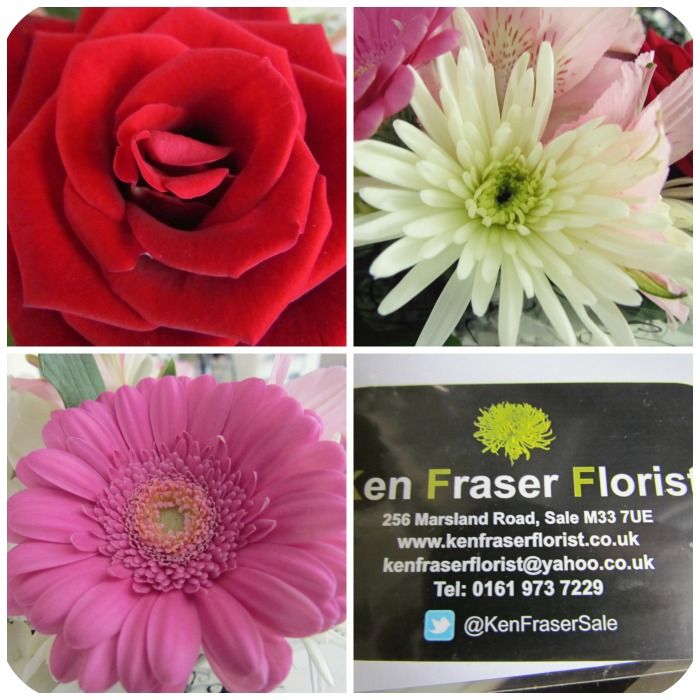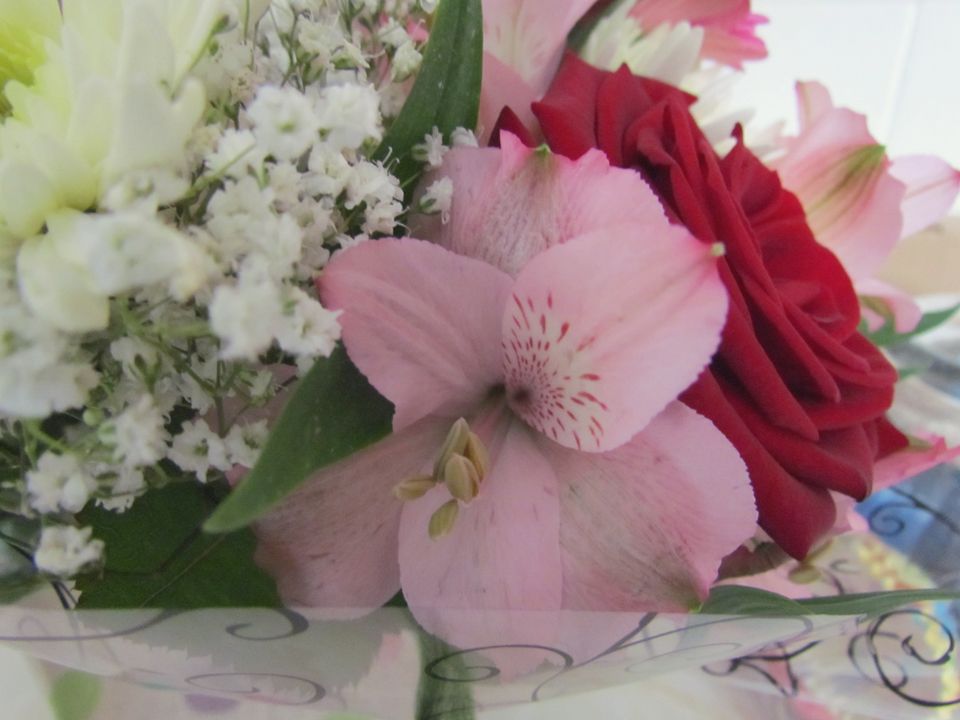 The bouquet my mum found was put together by a local Manchester florist from my hometown and they had placed several of them around the area. My mum was so lucky. I'll be looking out for one in Cheshire next year. It made my mum's day and the bouquet suited her so well with the pretty pinks and the bright gerbera.
International Lonely Bouquet Day will next be June 28th 2015