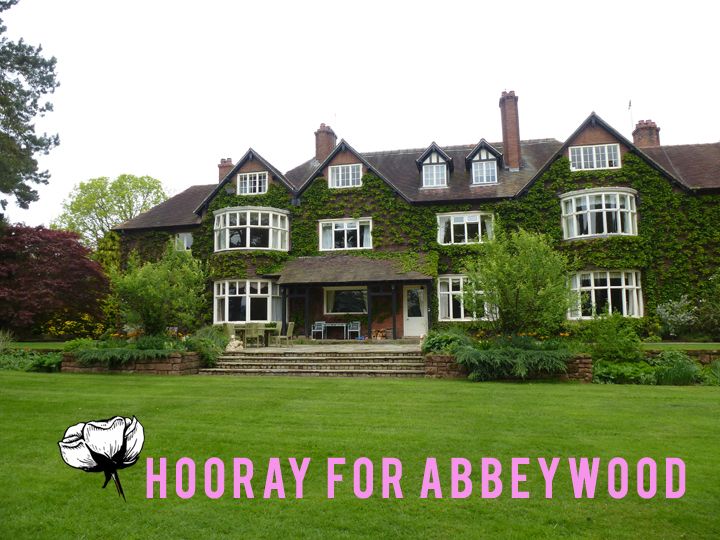 I have driven past the entrance to the Abbeywood estate many times but never been until recently. 45 acres in the Cheshire countryside and I liked it so much that I purchased an annual membership for £25 - bargain. It is literally a 15 minute drive from my house and it is free for children, so that is a bonus. It is great place to explore with wildlife walks, a small play area, woodland, chickens and formal gardens to admire. No doubt we will be visiting a lot, especially for home education purposes to learn about nature and there is a cafe too so we can practice the whole let's be really well behaved and let mummy site and have a cake.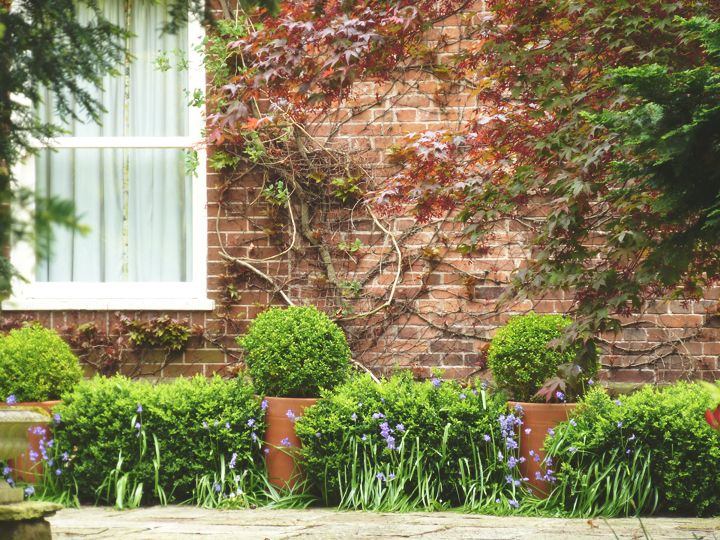 The start of our walk is through the wide herbaceous borders with lupins that look pefect unlike any I try to grow that become slug grub. There is a pergola walk and a quick turn around a high yew hedge lead onto the beautiful symmetrical formal pool garden. The estate is closed on Fridays and Saturdays for weddings and wow, what a venue. I found an evening's schedule for a wedding that must have been held the day before. I bet they all had such a wonderful time and it is the kind of place I would love to get married at. Maybe in your next lifetime my conscious mutters. Ah well.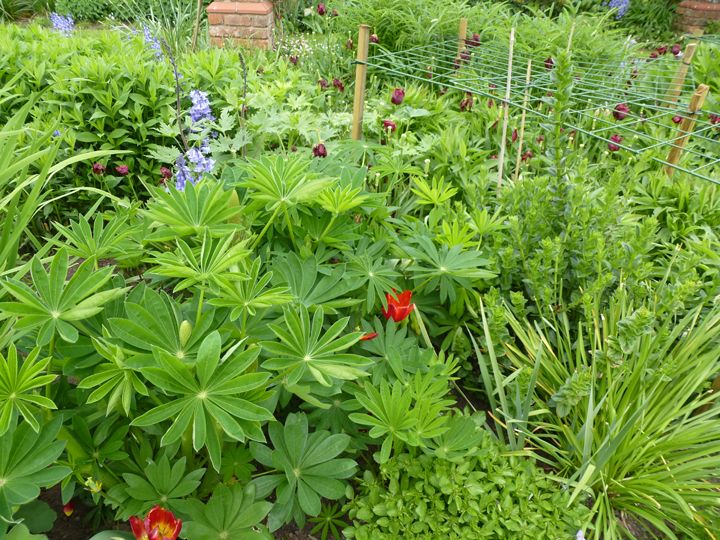 Fantastic views across to the hills. Such a gorgeous sunny day and amazing to stop awhile on the benches and just breathe in the air.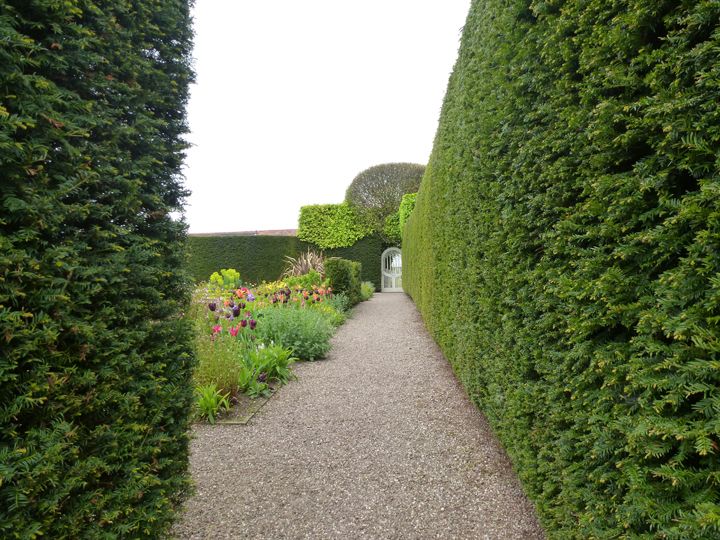 Tulips, euphorbia and chive flowers in between the box hedging.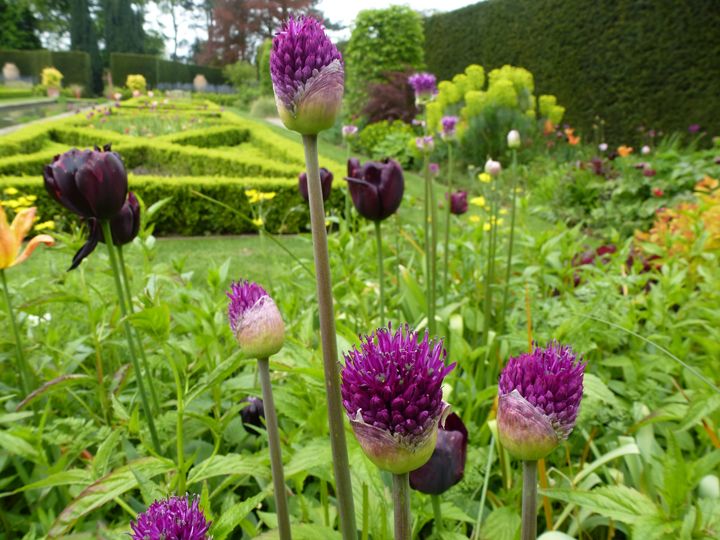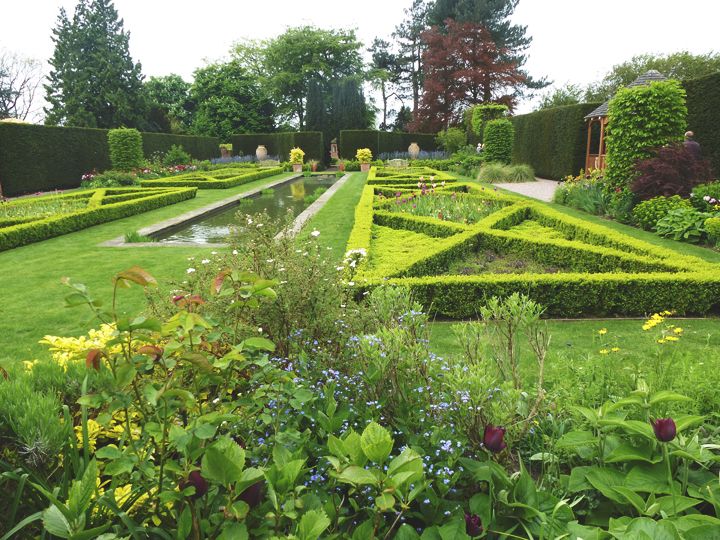 Love the colour mixture of tulips and really will plant many more in the garden this autumn.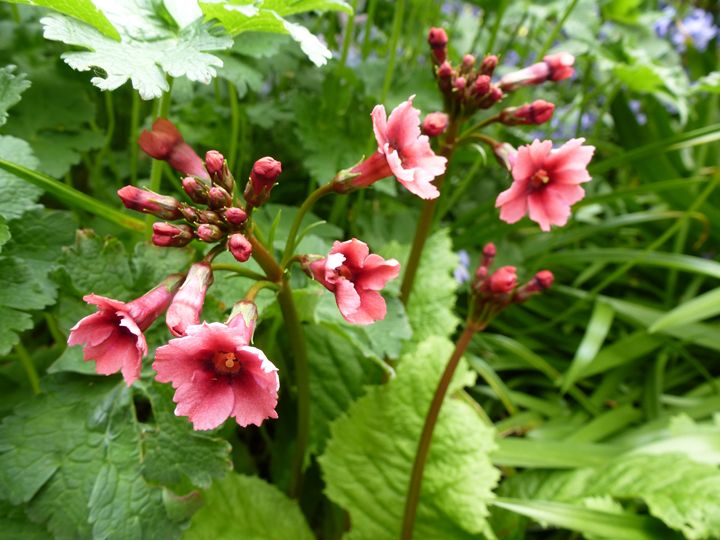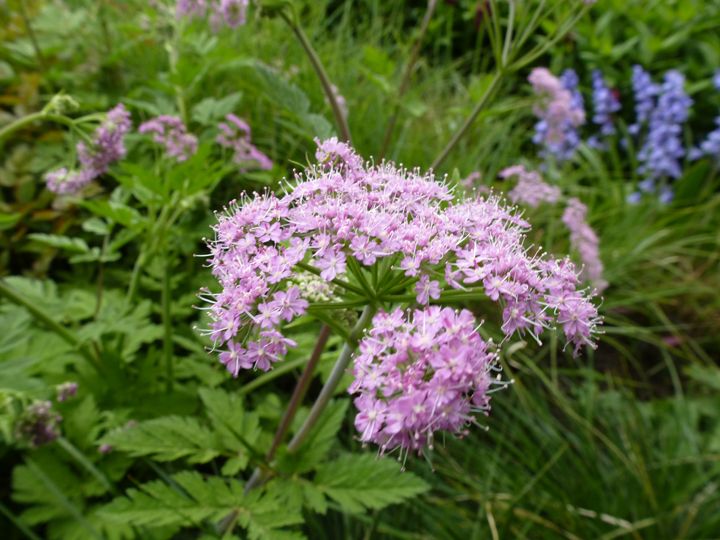 I am loving the house. Perfect dream house, Edwardian and like a doll's house. I can pretend I live here can't I? Will be back here soon so you will be seeing lots more. I might even get that cake in the garden cafe.