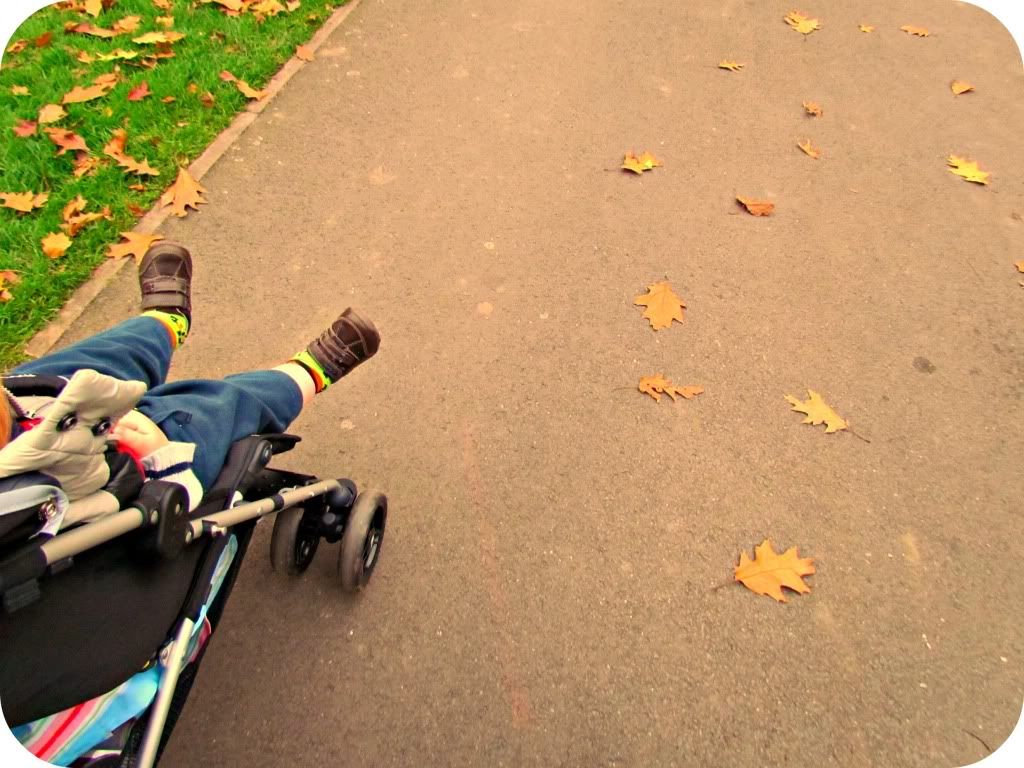 Hi, it's Little Bird here, test driving my new buggy at my favourite park.

Wheeeeee!

Which way shall we go first?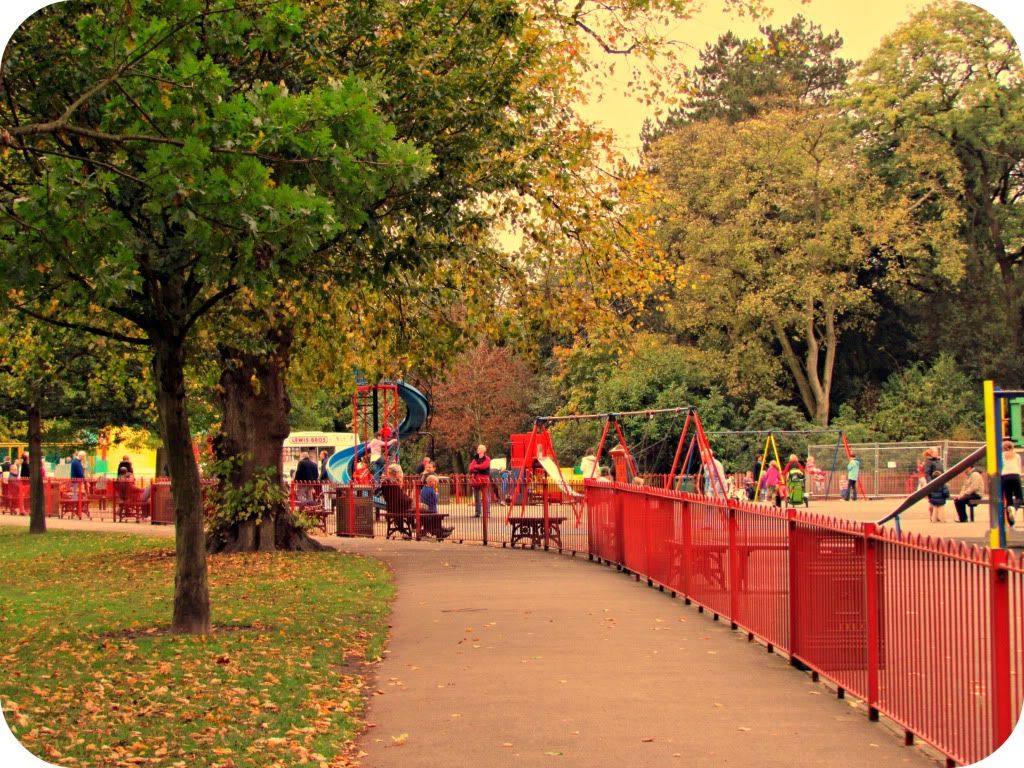 Perhaps to the play area. Hmmm, it looks a bit busy so we will have a walk among the trees instead as I'm not too keen on crowds and lots of older screaming children.
Ah, peace here, crunchy leaves and look how

sweet

on the bench!
I want to run through that red carpet of leaves but it's off the track and I best stay with mummy. I'm also very comfy and snug in my buggy.
There was a lovely party being held in here, lots of balloons and people dancing. What a grand building but there were some parts that looked very old and spooky.....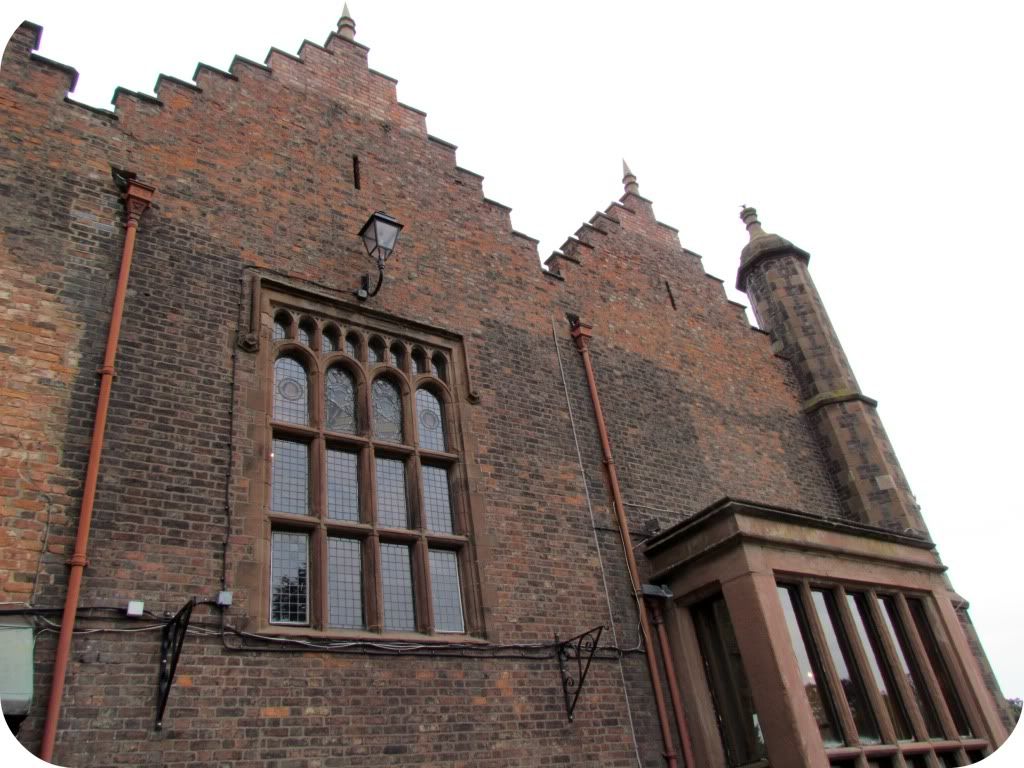 .....and like it was falling down! I wonder what happened here?
Choo, choo!

Let's hop on and explore.......
Perhaps a stop to make pottery - my mummy might like that.
Nah, this is more like it.

Driver stop!!!!
We had a walk around the Children's Zoo. Bunny's, donkeys, ponies, weird, weird birds, a big pig and a peacock that followed you around.

Go away!
I learnt some Makaton signs for the animals.
After another close brush with the peacock I became a bit grumpy and mummy insisted on a coffee break, well, juice for me. Daddy was happy as Manchester City beat United 6-1 so it was a good day all round. I was just a bit tired, hence my tantrum and had a snooze on the way home.

Zzzzzzzzz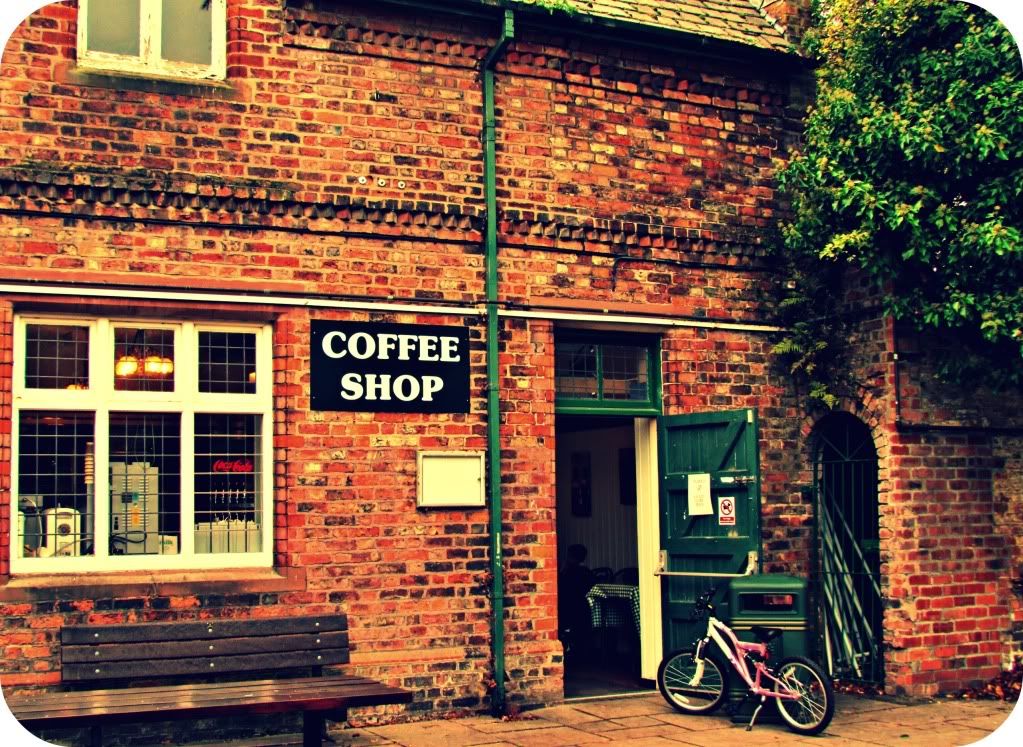 Bye, bye x