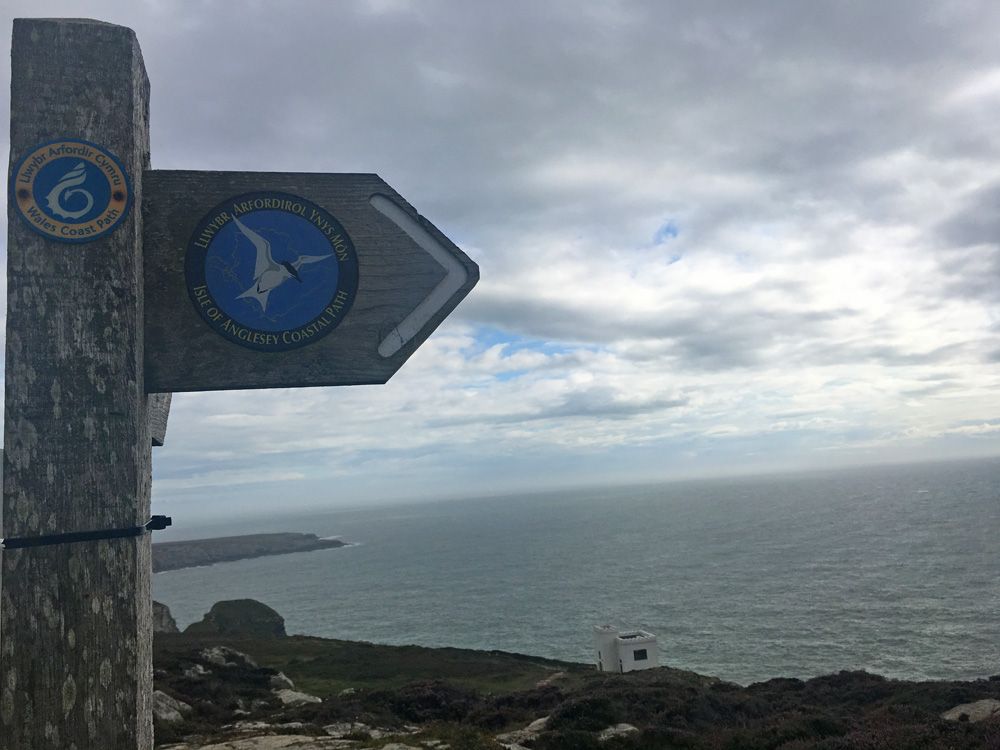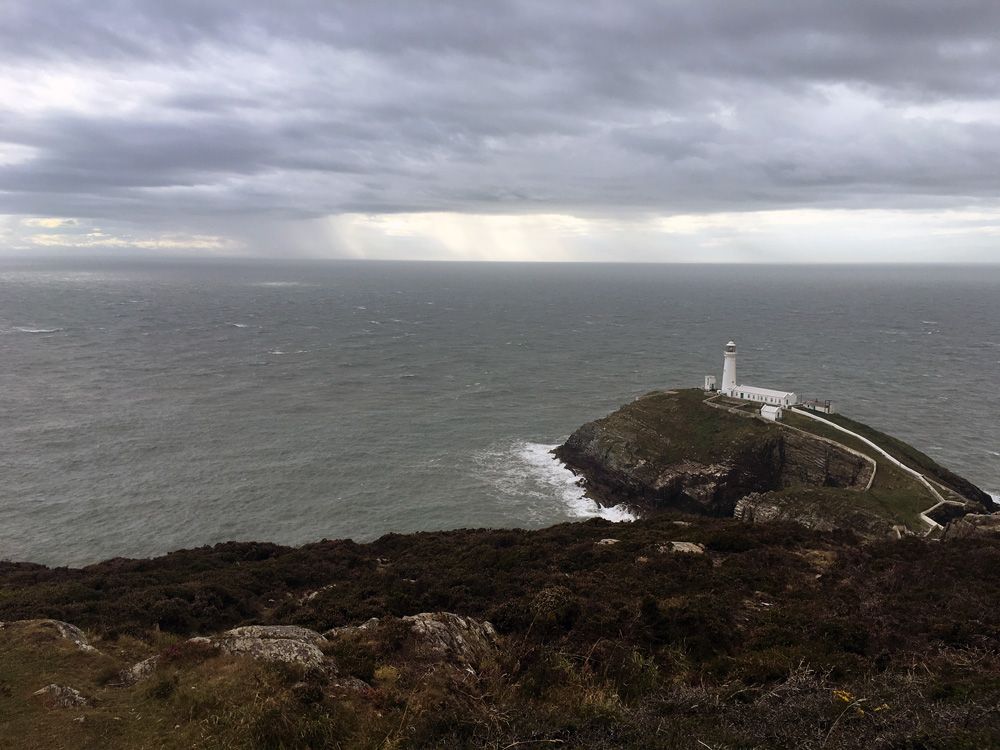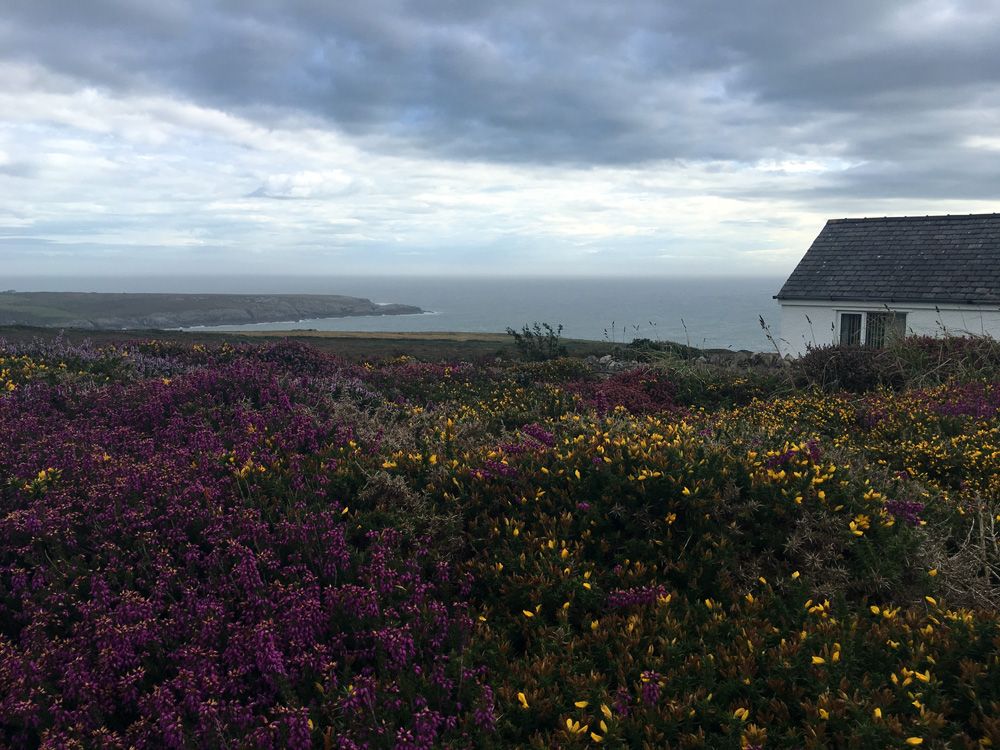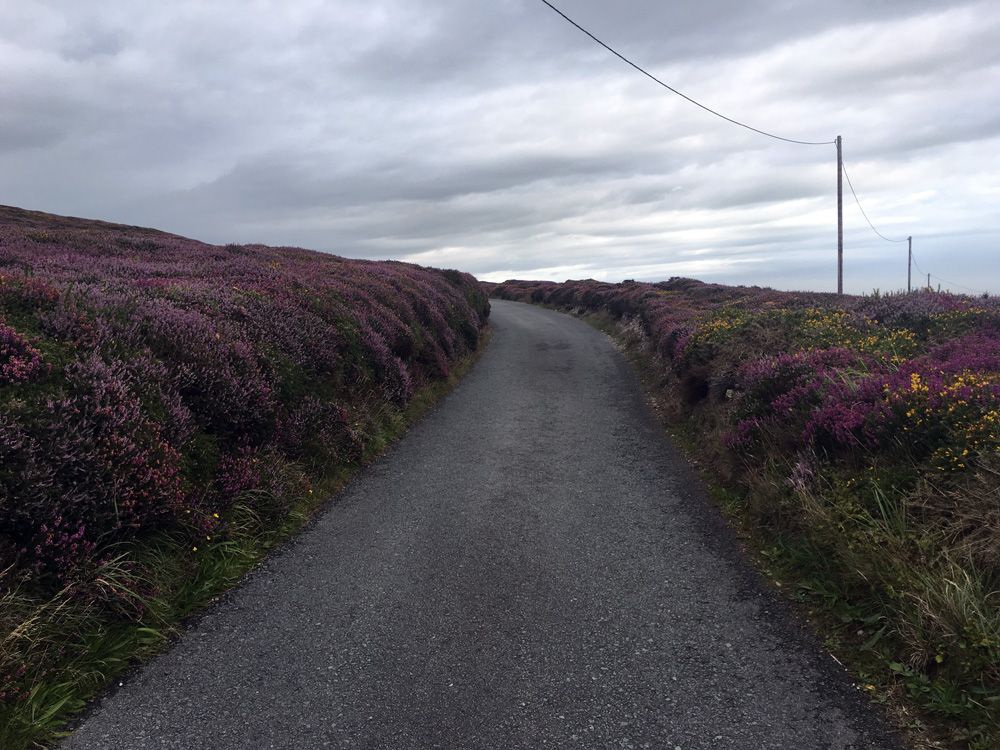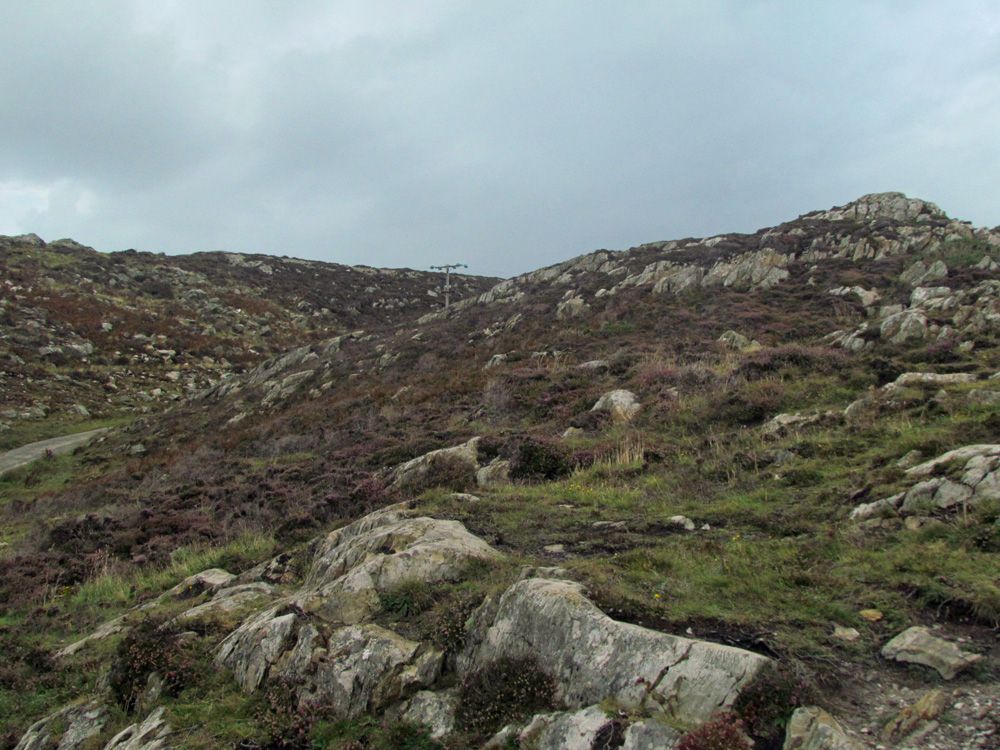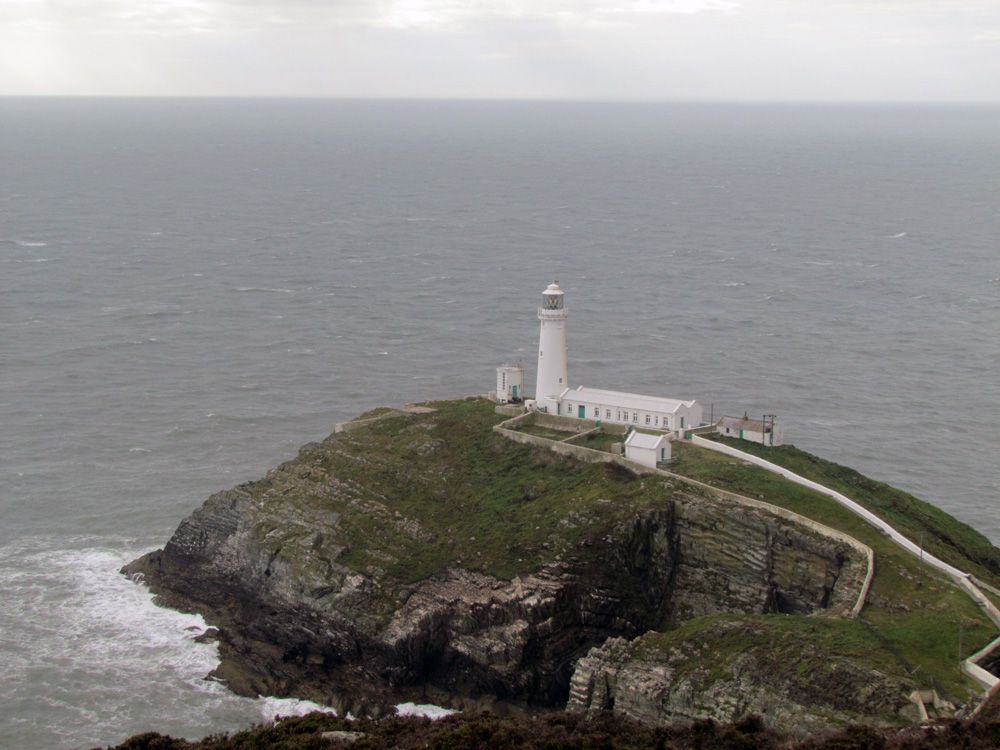 A seascape grey and icy blue, rain out on the horizon, lashing into waves and the swell tumbles and crashes onto the rocky island and up the ravine around South Stack on the western side of Anglesey. Irish Sea, cold and raging, dangerous conditions, a point taken forth by Captain Hugh Evans the harbour master at Holyhead when he campaigned for the now 197ft high white lighthouse so desperately needed on this shipping route in 1807. A feat of engineering with materials transported down 400 steps cut into the rockface and moved across by rope and basket to the island until a suspension bridge was eventually built.
Cliffs surround and are home to colonies of seabirds with various screeches and cries, the Guillemots and the Kittiwakes nesting in the pre-Cambrian mineral rocks - perfect for viewing from the small white folly that is now an RSPB bird hide. Look out for dolphins or porpoise and keep an eye out for the chough, a shy relative of the crow, red billed and clawed, wheeling against brisk coastal breezes. Further up is a mass of maritime heathland like
the waves carried on rolling and plunged into a floral sea of
plum purples and sunshine yellows of heather and gorse.
Carry on inland half a mile and the prehistoric homes are a special point of interest on this island which is so rich in archaeological finds. The low walled remains of round dwellings from an ancient settlement, the passage of time on a coastal walk.