For thrill seekers the British Isles has a great deal to offer, the landscape presents a variety of activities and with so much beauty to see you can combine the exhilaration of an action packed day with an opportunity to see our glorious home.
Kite Surfing
On many a recent trip to the coast over the summer I have seen the acrobatics of kite surfers, the skill and excitement is clear to see as you watch from the shoreline. There are day's taster sessions you can try from Northumberland to Sussex to Wales...... learning how to control the kite and board. It's a colourful spectacle for the watcher but so tempting to want to have a go.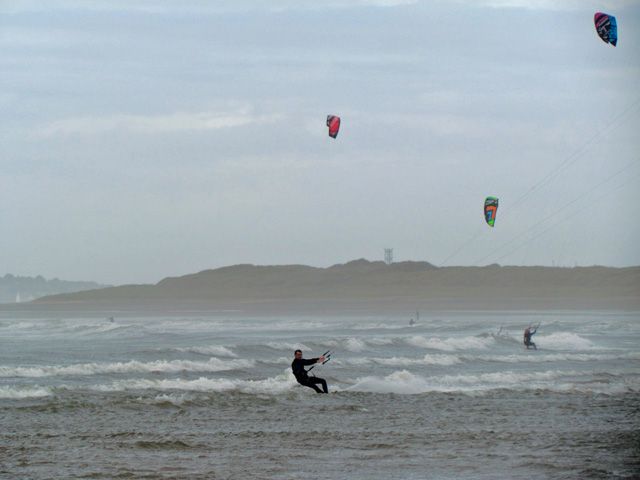 Flying high
Many years ago I did some flying from Liverpool and out over the North Wales coast to Caernarfon in a little 2 seater plane, the views were of course sublime and the buzz from my flying experience was one I will never forget. A 60 minute flying lesson makes a wonderful gift and will be a day that the adventurer at heart will treasure. There are so many options from a vintage flight in a bi-plane to helicopter and balloon flights. I've also done a helicopter flights out over the Peak District, I was absolutely gripped by the whole time up at 1000ft looking at the english countryside.
Image source: Shutterstock Tiger Moth
Zipping around
At Zip World in Bethesda , North Wales you can zip wire across the wonderful views of Britain's largest slate quarry, an atmospheric and unique experience, it's the fastest zip line in the world and your hurtle across the quarry pit, unforgettable!
You can also zip wire underground, cross bridges and grapple onto the rocks secured to steel ferrata in the beautifully lit Llechwedd Slate Caverns at Blaenau Ffestiniog. This once historic mining town has turned into a home for adrenaline junkies. A lighter element is Bounce Below, a mine the size of a cathedral which has nets for you to bounce on and tunnels to explore.
Rocky and wet
Ghyll scrambling is a popular activity in the Lake District, a ghyll is a local word for a mountain stream, formed by the water run off from the fells. You can ascend the streams which is gorge walking or go canyoning which is abseiling down the waterfalls. Prepare to be absolutely soaked and be challenged. A fantastic group activity for a day's adventure.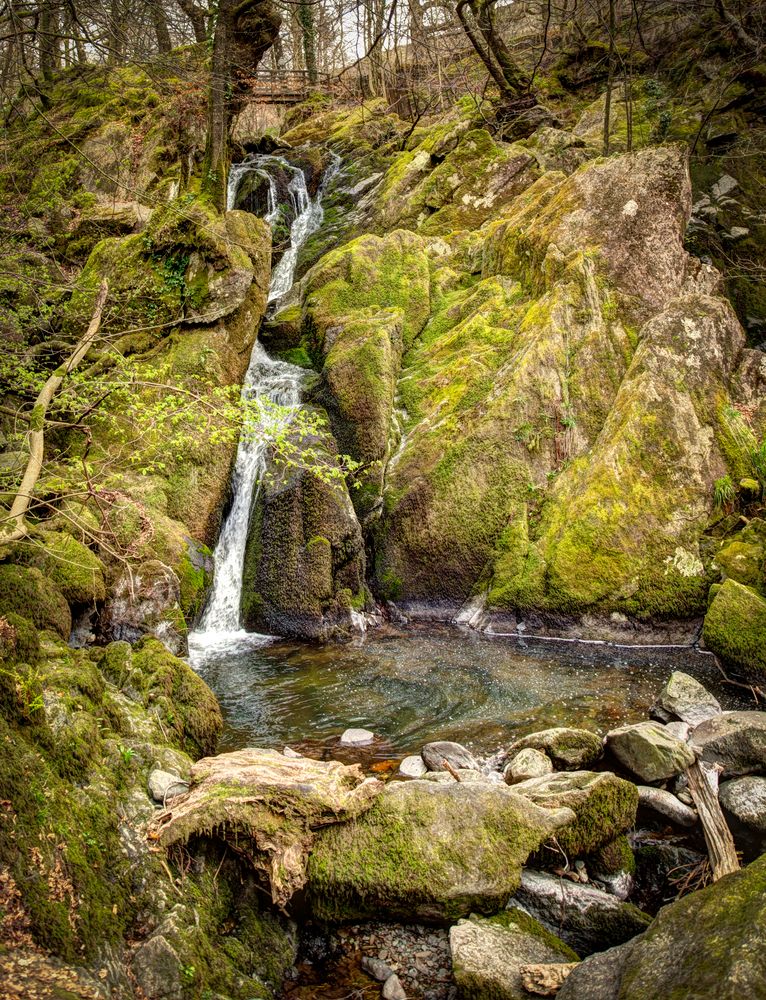 Image source: Shutterstock ghyll