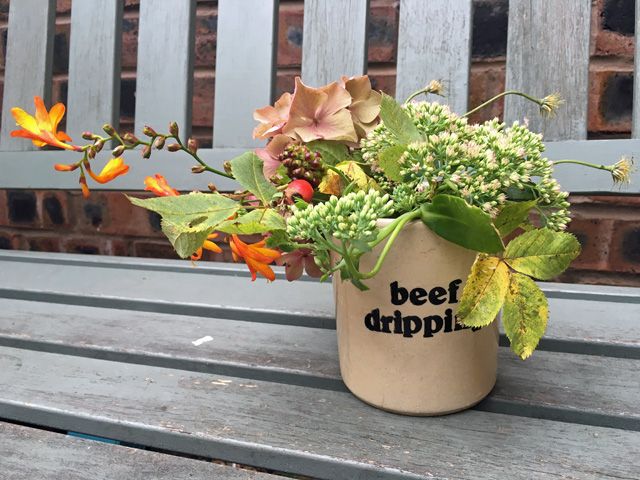 A vintage pot from a car boot sale, quickly filled with some late summer garden flowers - yellowing leaves, reddening sedum, bright orange crocosmia, honeysuckle berries, rose hips and hydrangea. Not bad for a 50p stone pot.
Scarlet tinged strawberry plants, lots of runners to pot up for next year's fruit bounty. All the garden preparing itself for the autumn show - purple berries, glossy and food for the birds.
Every morning I stand at the back door and look into the garden, dew drops on the washing line, steam from the cup of tea swirling into the colder air. Autumn was on its way.
Amber light, gentle rays of sun, radiating across the little space where I find my peace.