After our summer break it's back to the home school schedule......of sorts. Our time is flexible and we can choose to learn about whatever we feel like on a day-to-day basis. if the weather is nice, it's off out on a day trip to a park, farm, forest or seaside and if it rains, well it's puddle splashing or a day at the table with books and crayons.
Little Bird changes his interests and I can change what we learn about to suit - one week it might be dinosaurs and the next it might be space. When Ocean Finance got in touch for their back to school without worrying about finances scheme, I had £50 to purchase what we would need. With no school uniform to worry about, we spent our money on some useful items for home education life:
For day trips a new brightly patterned dinosaur lunchbox and an extra shark adorned water bottle - all the exploring is thirsty work. Some lovely gel pens for scribbling with, we all love gel pens right?
At home with all our work sheets and resources, we have to me really really organised - after all the home is also our classroom so manilla folders for paperwork, index tabs to help me mark pages we are going to learn from and a sparkly diary (for me!) to keep track of home ed activities, meet ups and workshops. Home educating is a very busy social life.
I just adore the project book where we can keep all our learning notes organised and for when we need to write an annual report or look back upon all the topics we have learnt about over the year. All items from Sainsburys.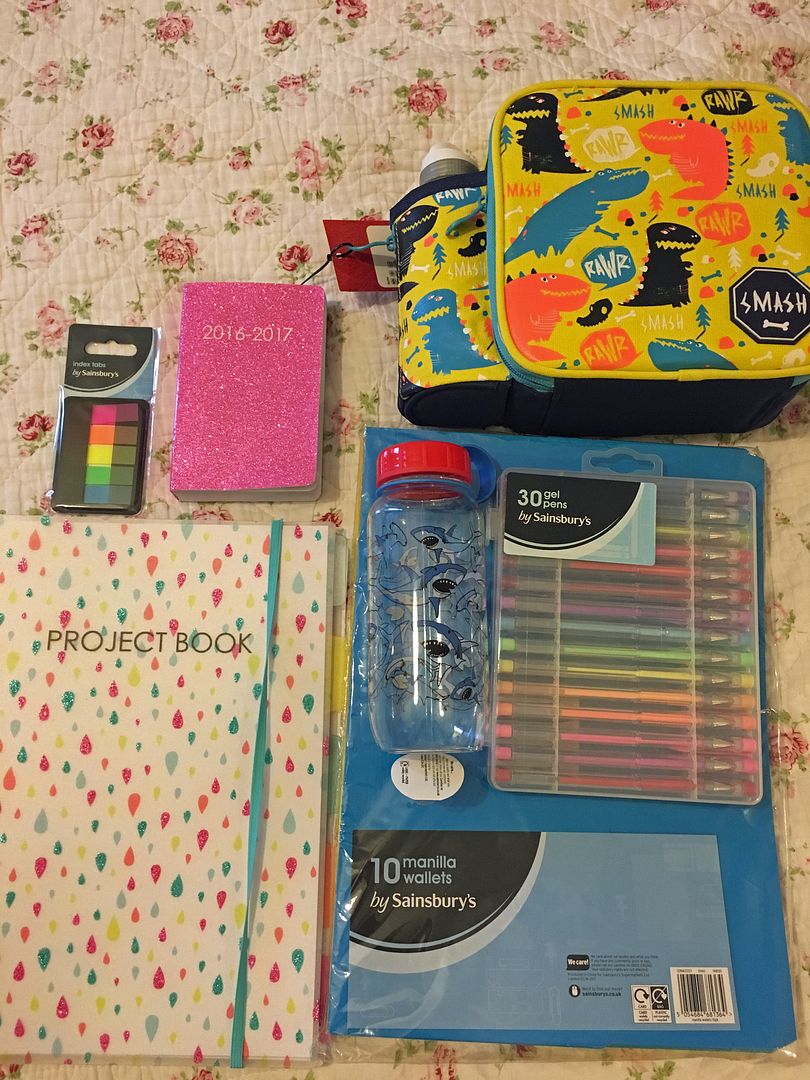 Little Bird is an outdoor loving boy, no matter the weather it's rambles across the countryside collecting nature items for our little display and tramping through mud or stomping around the woodland looking for bugs and fungus so......a new warm coat was required.... I purchased this snuggly fleecy lined coat from Matalan that will see LB through the colder months.
Hopefully we have a great home educating year ahead filled with exciting things that I will tell you about. Soon it is holiday time, quiet as most other children are back in the classroom but we will be on the south coast :)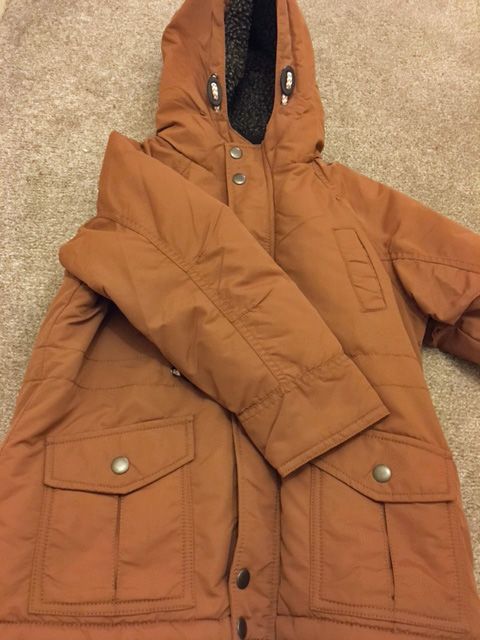 *Collaboration with Ocean Finance