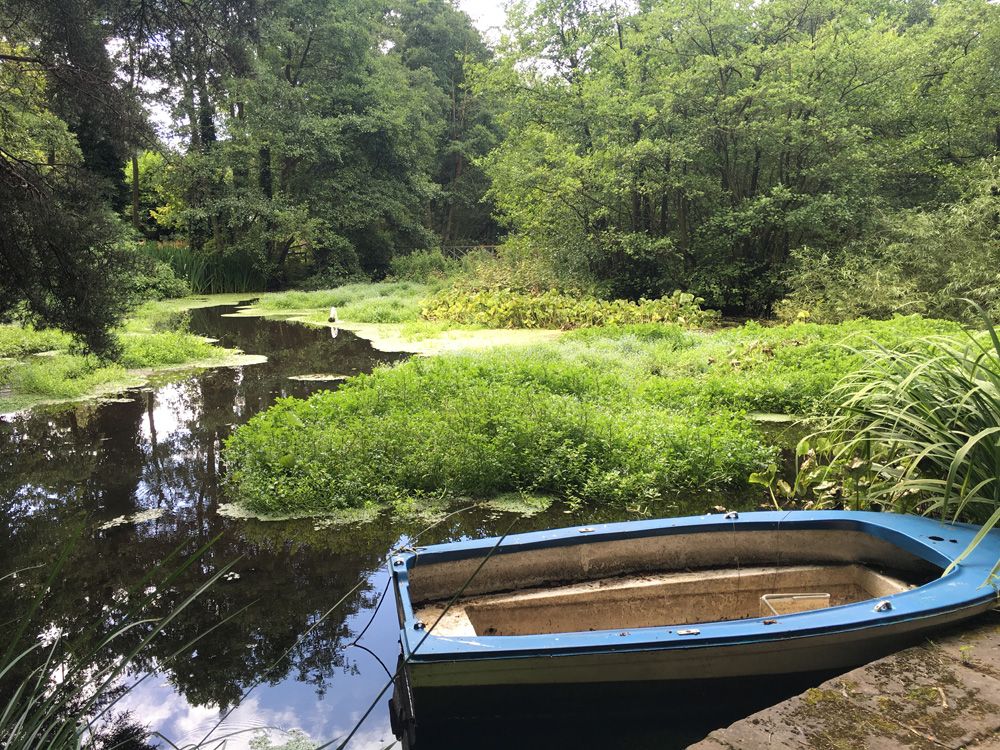 It was a lovely afternoon where we found a garden just up the road that was like stepping into a little wonderland......guarded by stone men and into a floral folly of tiger lilies, hydrangeas and passiflora climbing a sun drenched wall.
A gravel path meandered around a pool filled with water lilies and dragonflies darted by fern fronds. A Wind in the Willows style boat was moored up, drifting in and out in a warm breeze. Ripples of insects hitting the waters, who knows what lies beneath?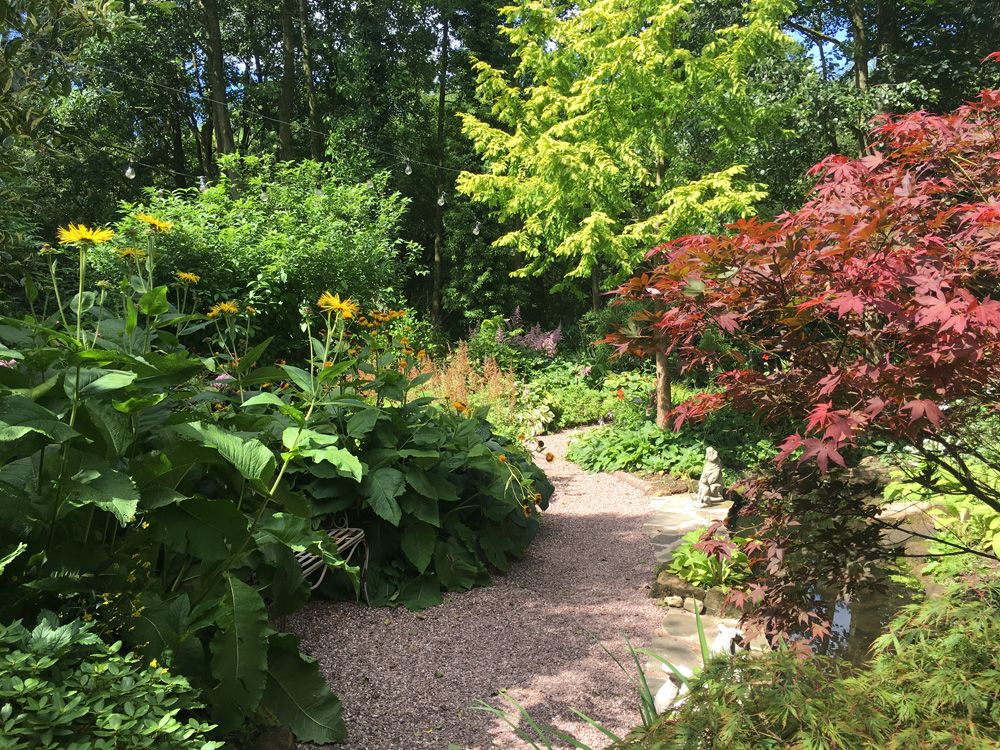 The garden is quite shaded being in a woodland glade and a wooden boardwalk takes you through a lush green area known as the 'Everglades' as it is flanked by water and bog plants. There are look out points for watching the bird life and at the end of one path is a wonderful chicken coop. Perennials with great flower heads buzzed with bees and other insects.
Dense planting with structural pom poms of echinops and rich red acers border a clearing. Around the corner a bridge crosses the pond and you have to look carefully for some ethereal beings hiding beneath alder trees, purple astilbe and a tickling of ground cover and glossy leaved hostas. Such a rich garden for the senses, tested by my son who played and ran his hands through the foliage but keep a tight grip on kids here as there is a lot of water around.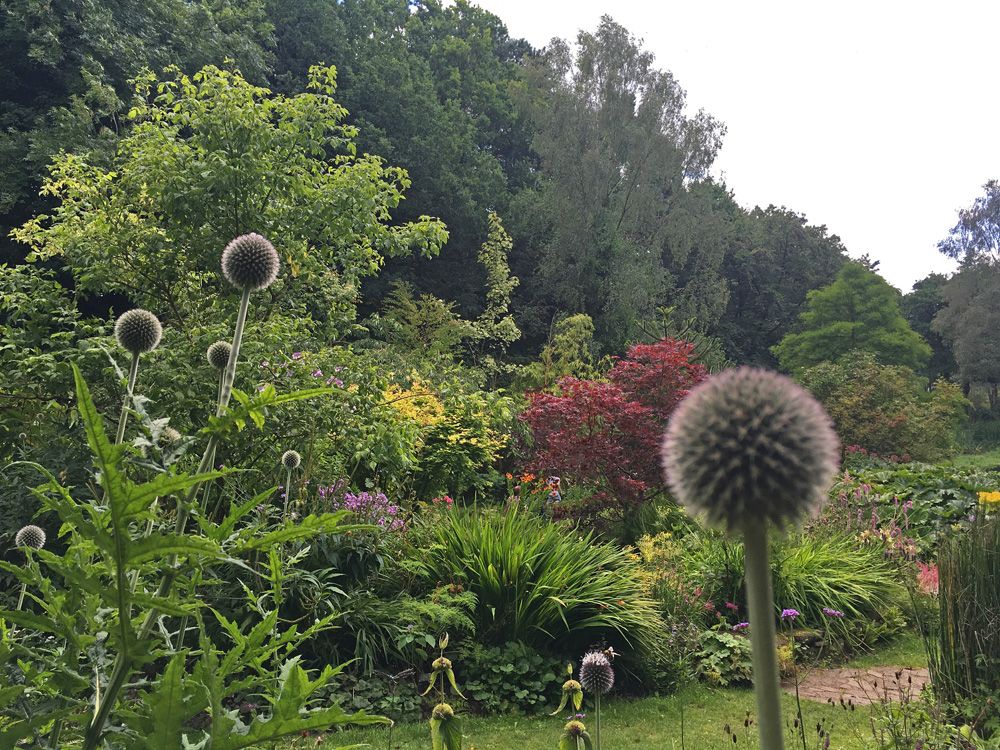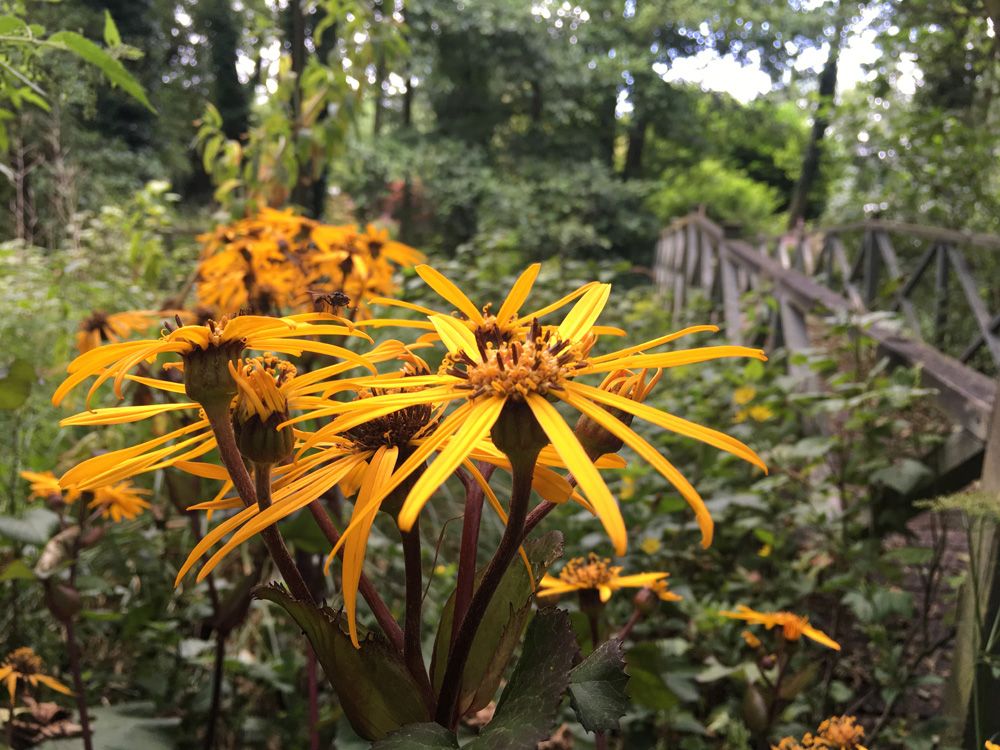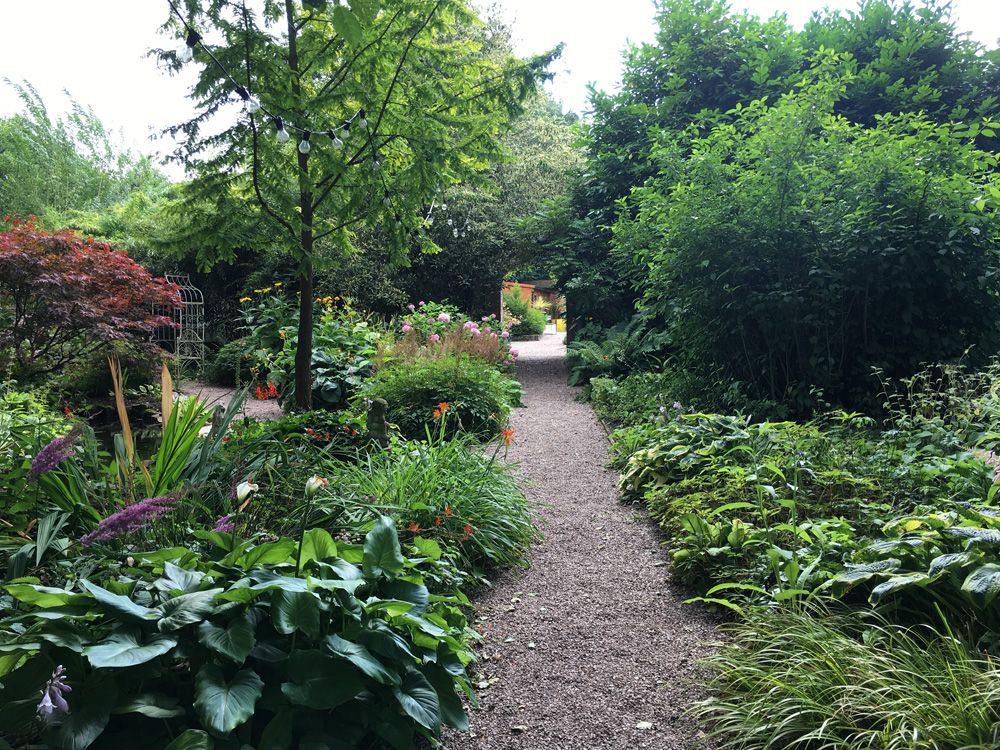 The gardens have a plant nursery and a tea room making it a lovely visit; go home after a slice of cake and purchasing something new for your garden back home.
Stonycroft gardens are open from March to October are found near Delamere Forest in Cheshire.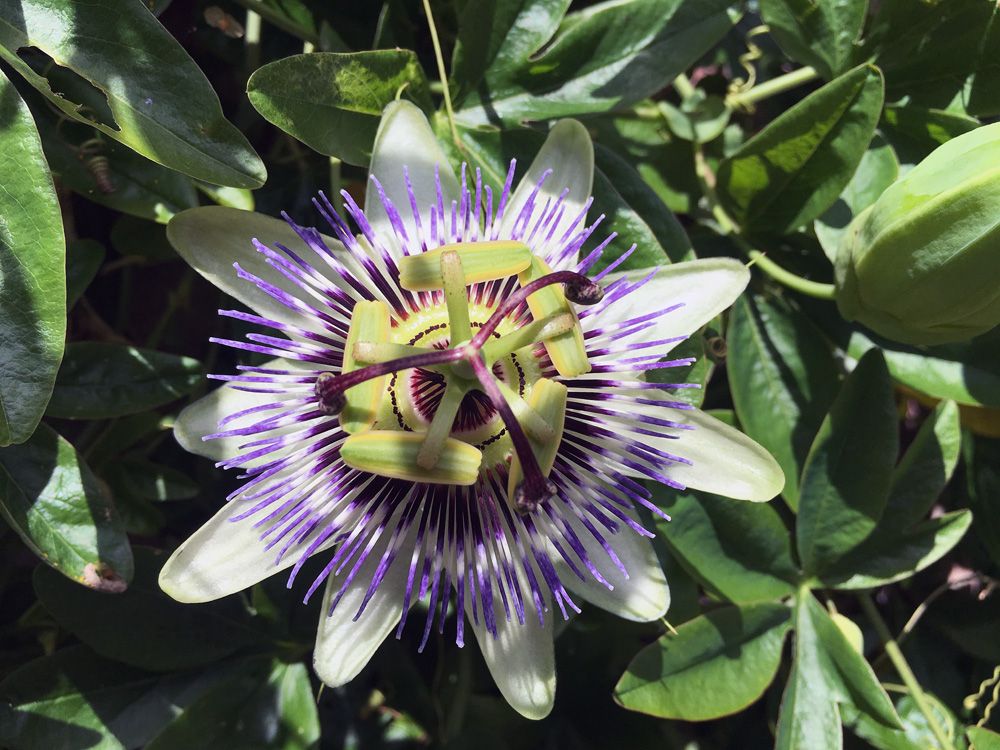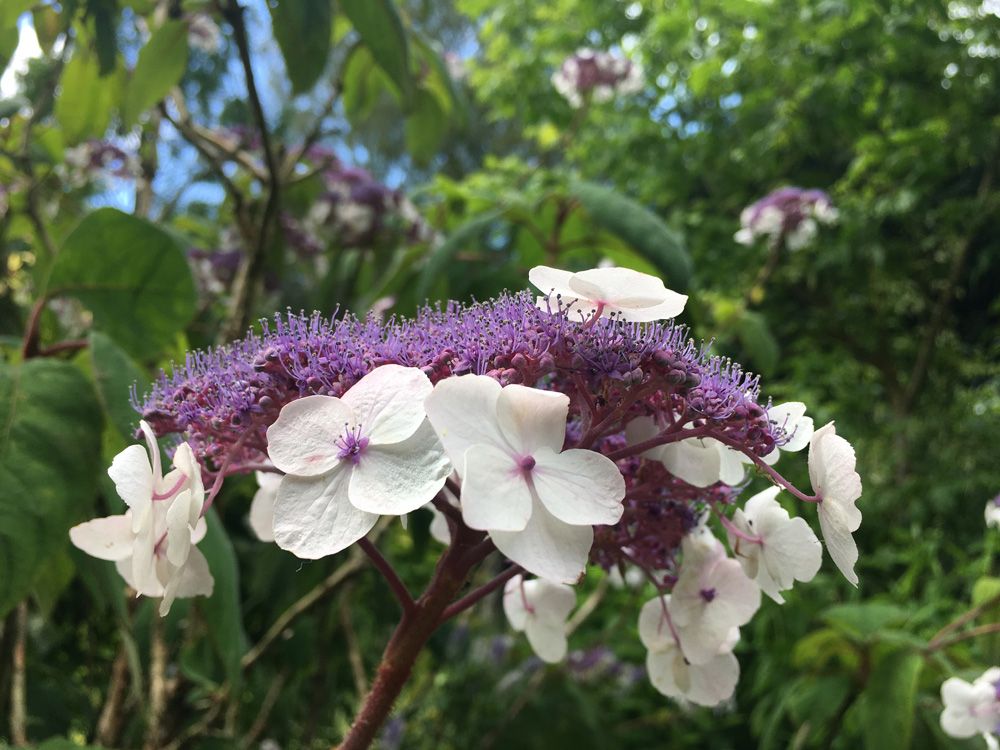 Joining in with Mammasaurus for How does your garden grow?