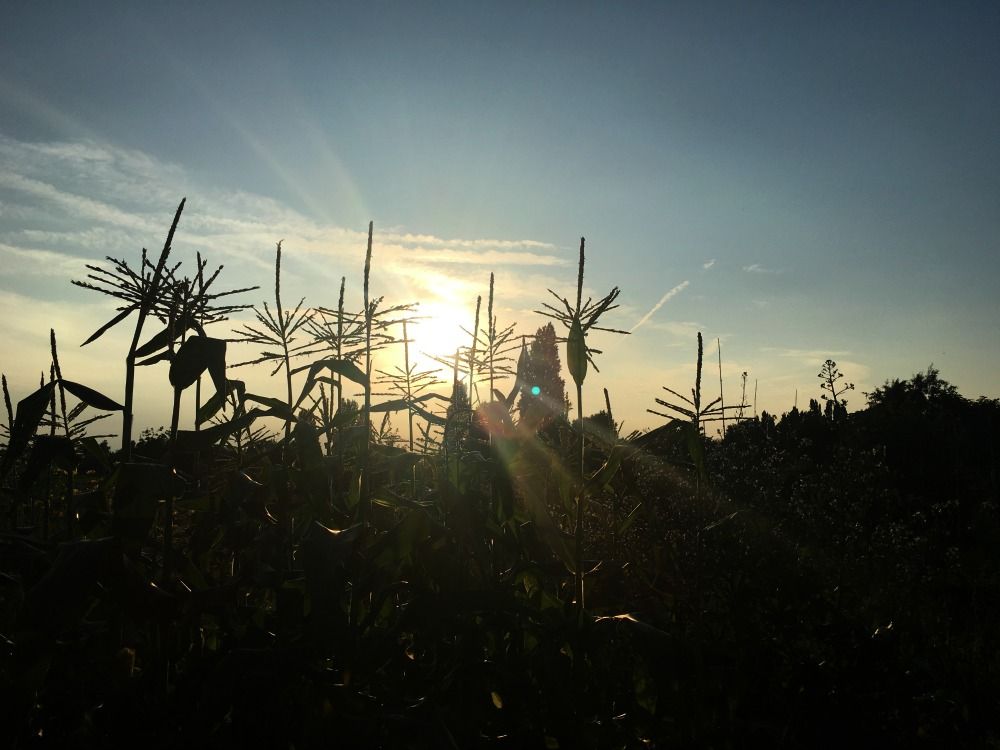 After such a rainy summer where a lack of allotment attendance has meant an overgrown array of mares tail, grass and an ochre carpet of bee and hoverfly attracting nasturtiums, there was a surprising amount of homegrown goodies hiding amongst the vegetation to take home:
French beans

Borlotti beans

Glorious orange gladioli

A pumpkin already fallen off its stalk

Beetroot

Potatoes

Raspberries

Blueberries

Courgette
After dispatching the bounty into the car I was able to take a walk around the plots as the sun dipped and buttery light streamed across the corn tassels. Still blue skies but twilight creeping in from under the railway bridge and across the vegetable patches. Sunflowers reaching for the last sunbeams before the shadows take over.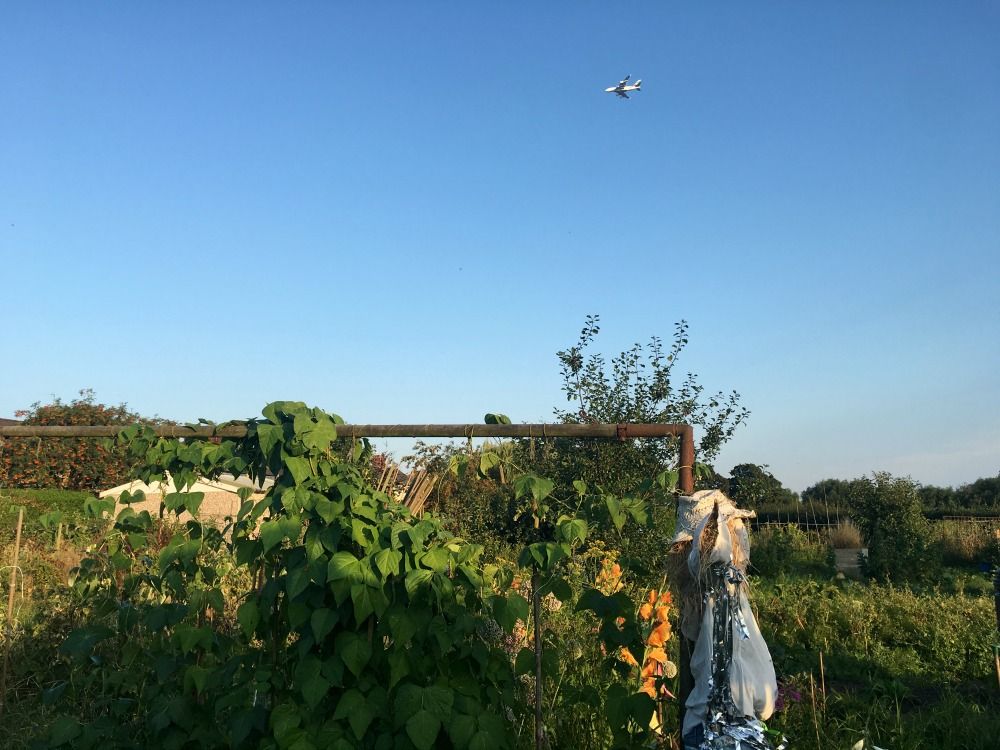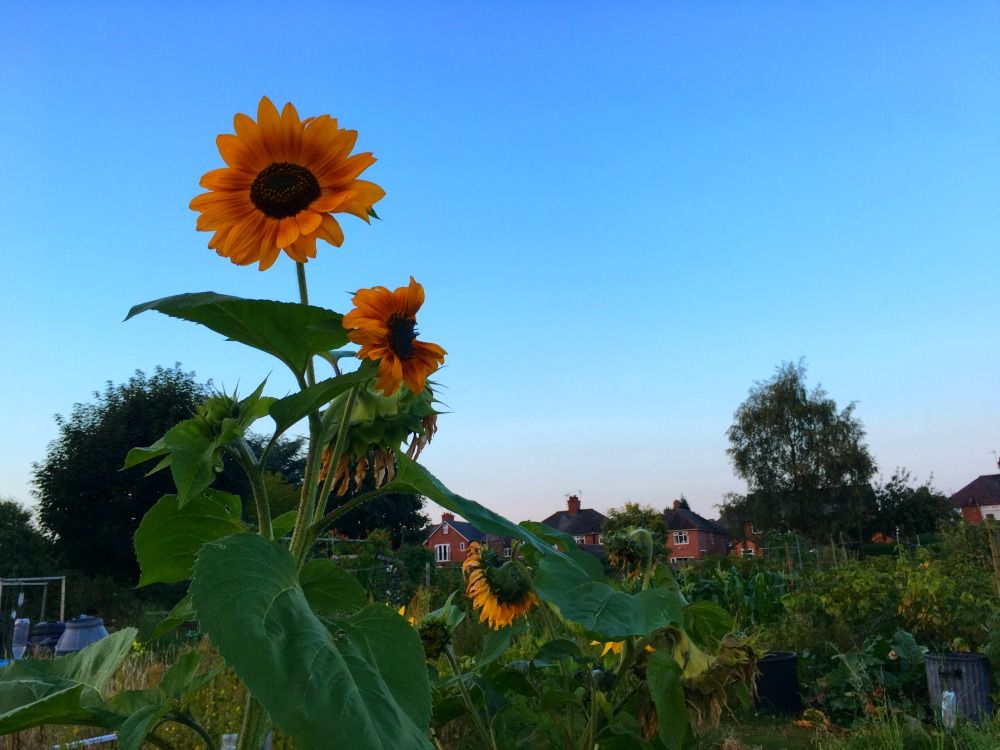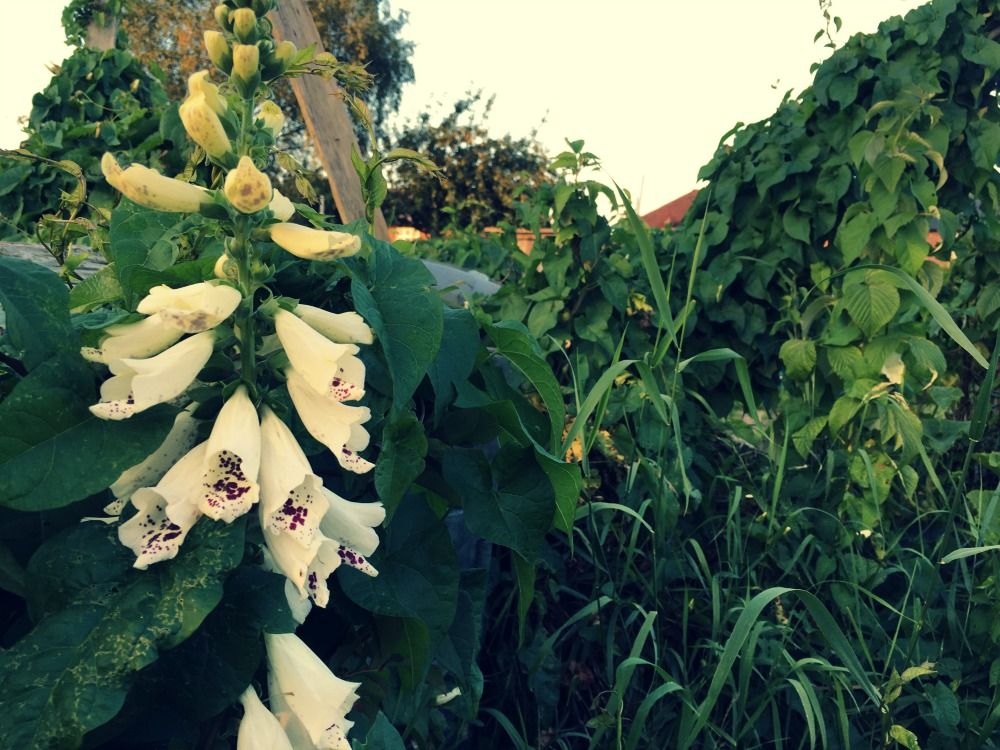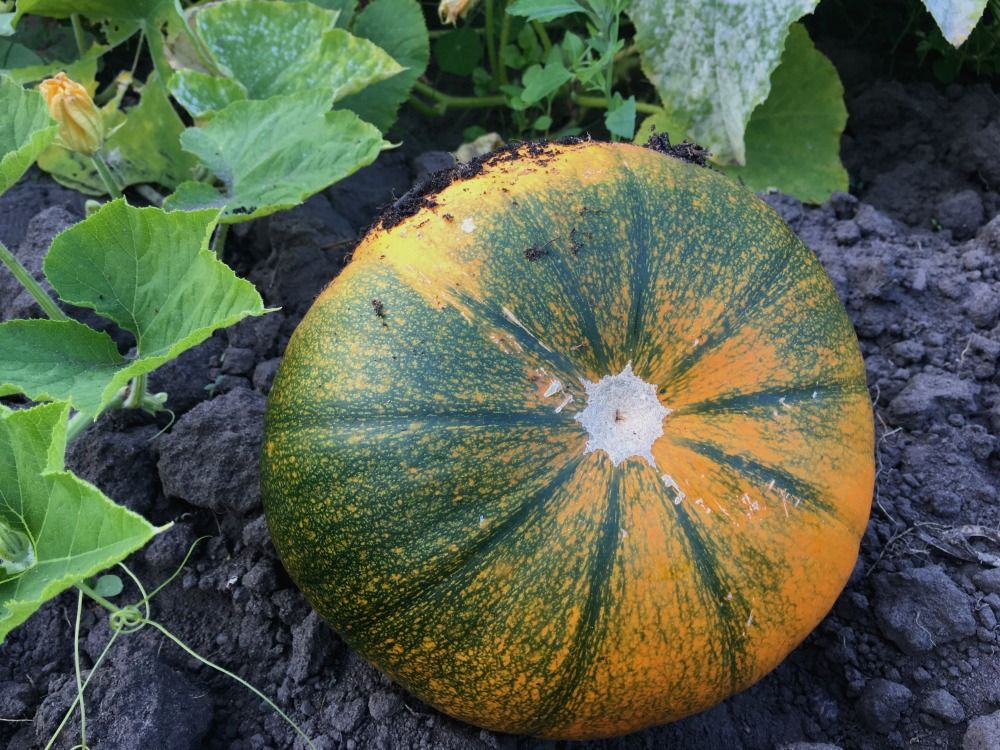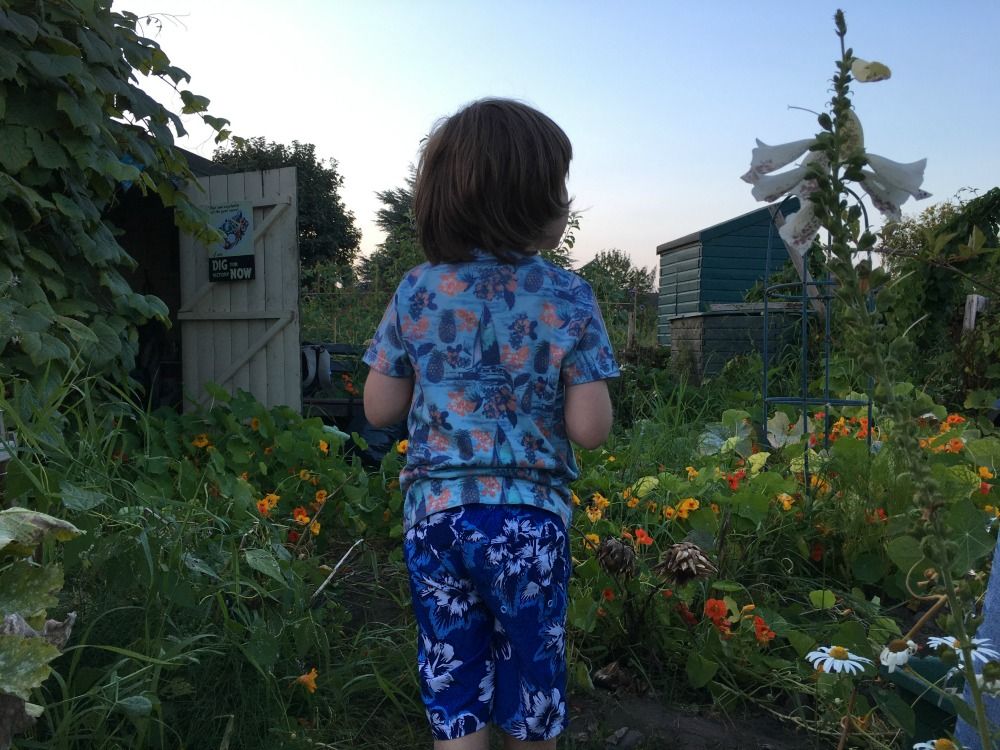 The leeks have flowered adding a row of full stops to a strip of bare soil that once grew early potatoes and tansy from a Medieval Fayre has softened the edges with its medicinal yellow 'bitter buttons'. Once used as a strewing herb on the floors to keep the flies away, it does indeed have a strong camphorous smell. Folkore says it will keep monsters away so we gathered some to take home to see if it works......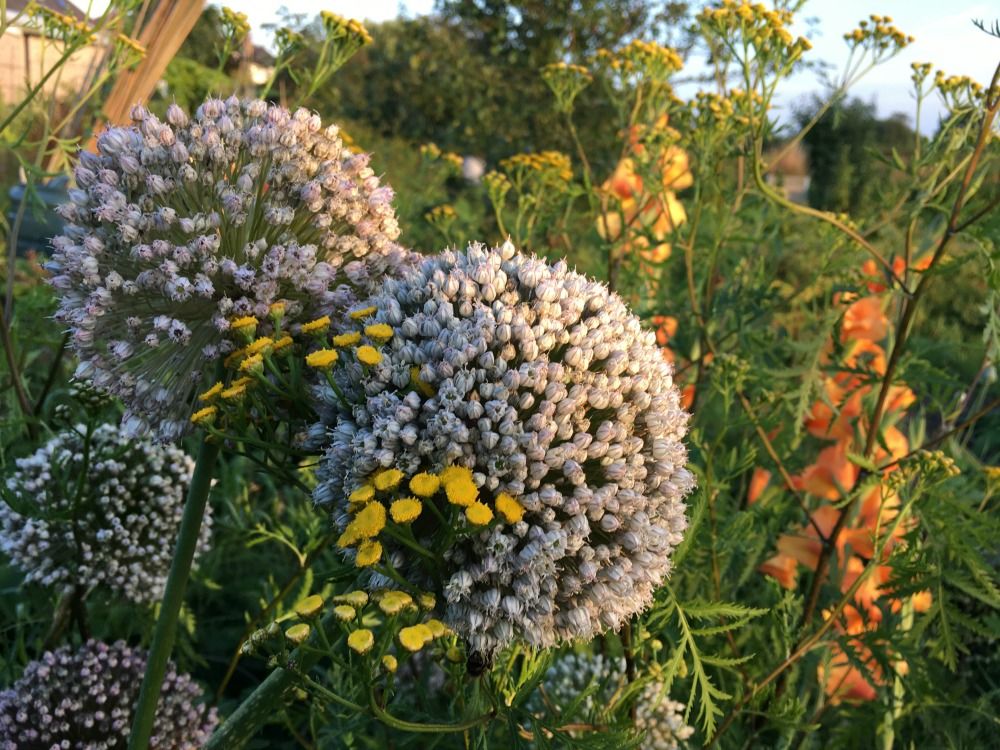 Walking to the plots at the far end to admire a profusion of sunflowers in all sizes and past sweet peas climbing a trellis, I looked up and saw the full moon all aglow, low in the sky just above the rooftops. A sturgeon moon, so called as it marks the time when the fish can be readily caught.
One of those moments where you feel at ease, just in awe of such a majestic sight and the connection of everything from the little seeds that I sow to the tiny moths I disturb as I brush through the grass and the heady scent in the air of late summer.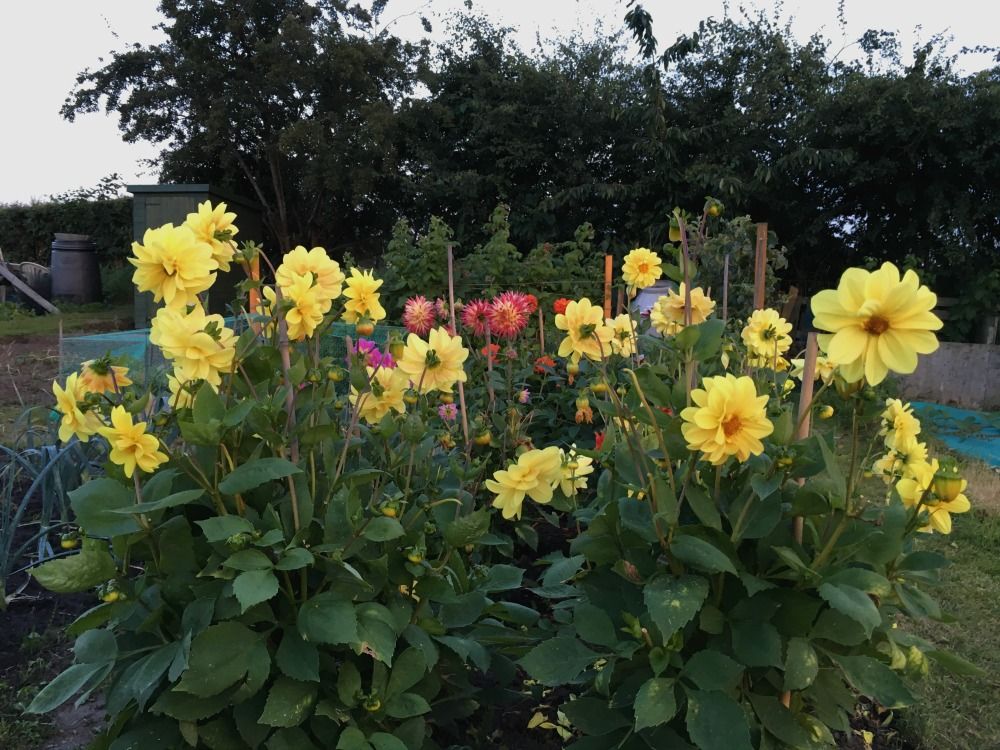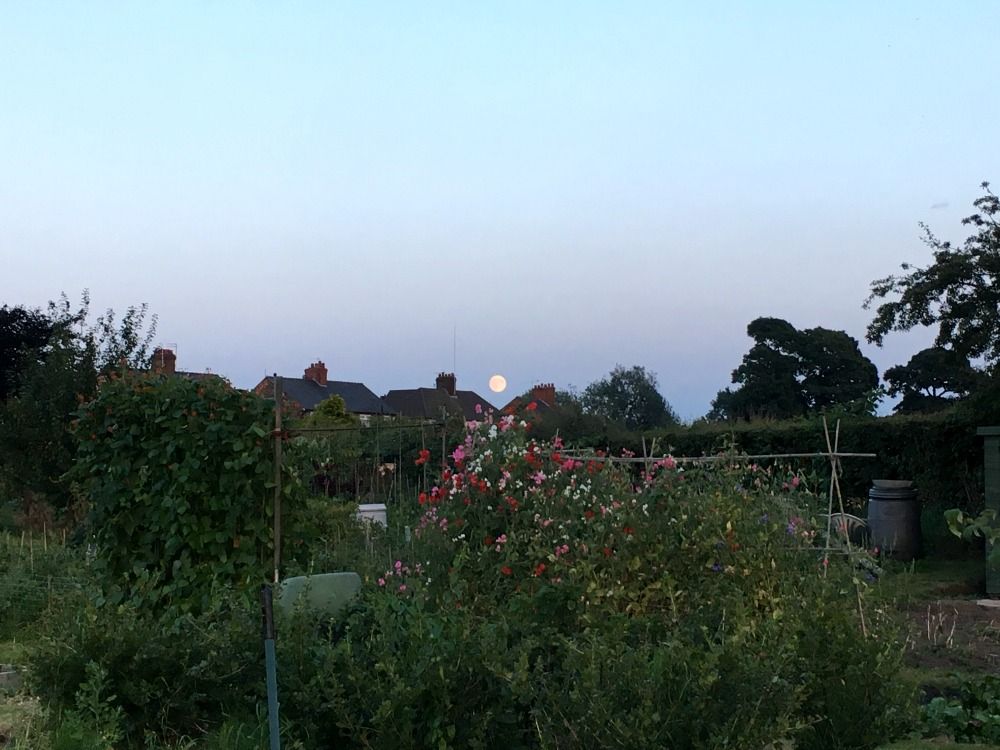 Joining in with Mammasaurus for How Does Your Garden Grow?