The River Severn runs through Quarry Park in Shrewsbury, the river itself drawing people to this area of town for centuries and due to its popularity as a walk by the well-to-do, the Mayor in 1719 had over 400 lime trees planted along these promenades.
Throughout the 19th century the park grew, more pathways, the addition of benches for the genteel and those statues so typical of the Victorian worthies.
The Shrewsbury Horticultural Society held its first show in The Quarry in 1875 and still does to this day.
Across the sprawling grass field where dogs run after sticks, couples sun bathe and children kick footballs is St Chad's Church with its rounded tower. It's a great experience to hear the bells ringing and to sit on the field with a cup of coffee from the kiosk
(
or make your own at home
https://poundcoffee.com/best-super-automatic-espresso-machines/
).)
I then start to rhapsodise about change ringing and telling whoever will listen about the joys of pulling the ropes. A colourful fair is pitched up too for the thrill seekers but we are quite content with the football and a bag of snacks.
Upon getting restless we went for a walk across the Porthill Bridge over the looping river by grand houses with small boats moored off pretty jetties. A popular pub, The Boathouse is on the other side, alive with people on the flowery terrace. Standing on the bridge, which being of the suspension variety does vibrate a fair bit much to the delight of the kids, we watched a dog having fun playing fetch into the river. Go on, one more time. Splash! Park watching, it's an entertainment. Even the statue of Hercules couldn't help but muster a tiny smile (well maybe) despite being ridiculed in his party hat.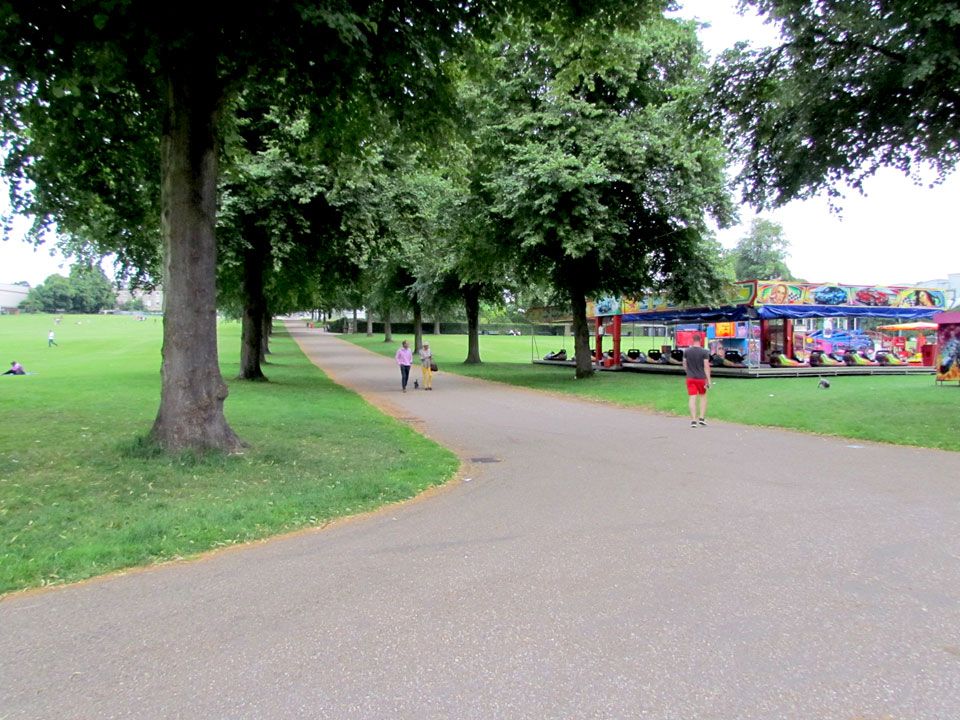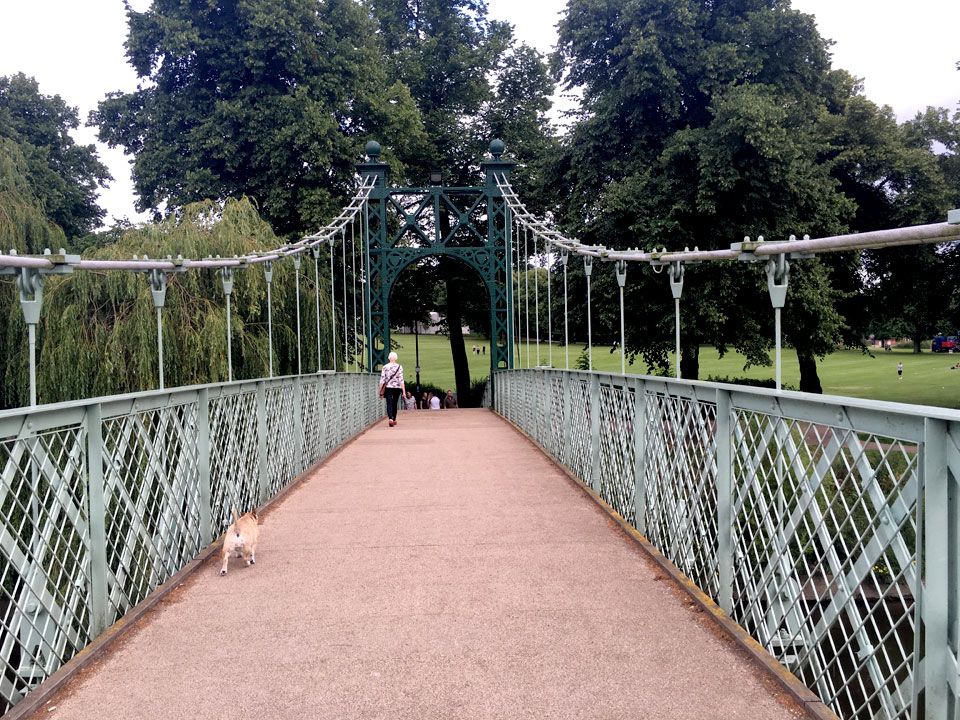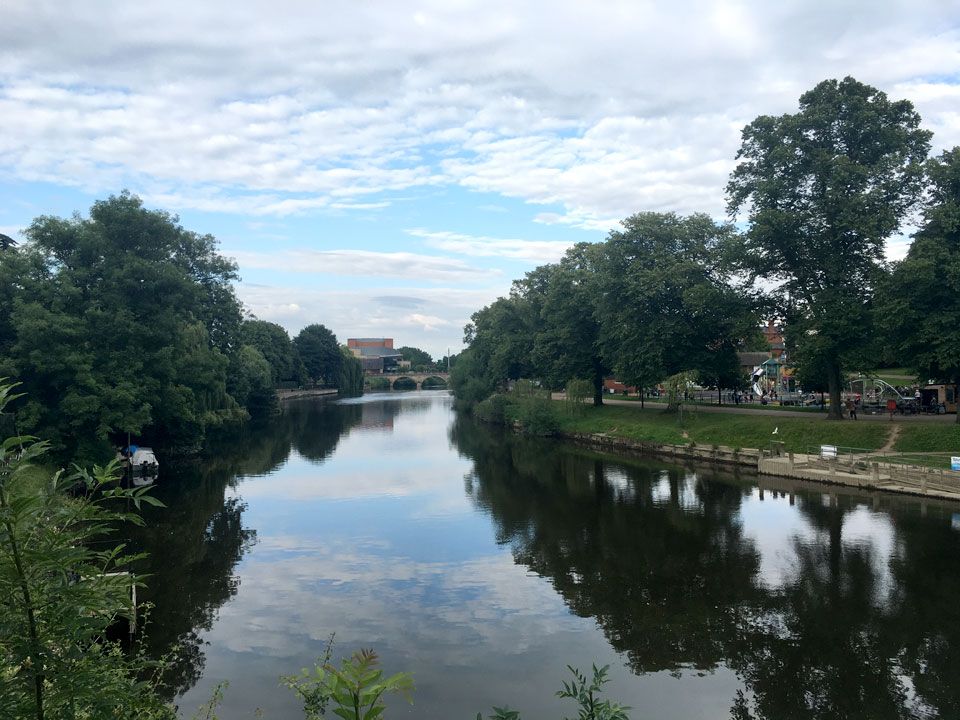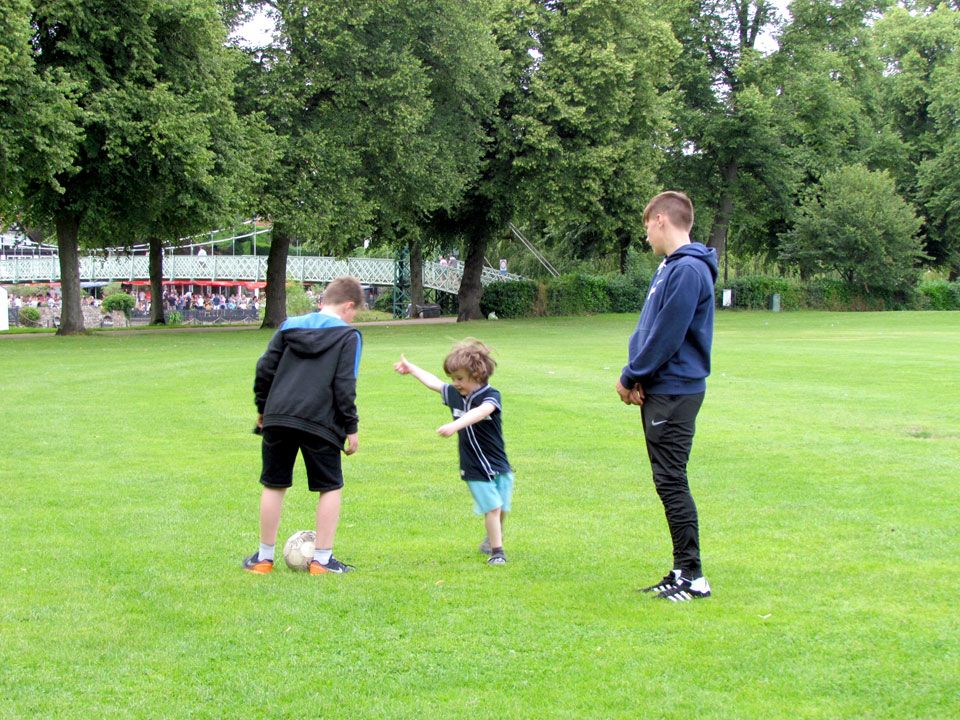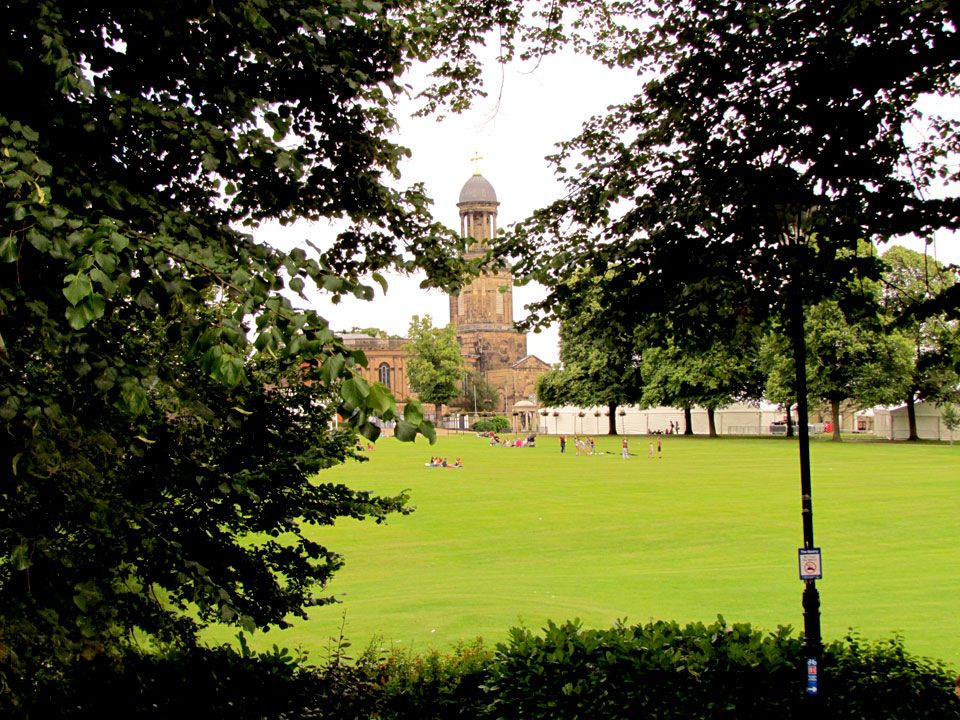 Quarry Park is in Shrewsbury town centre and there is nearby parking. On site there is a children's play area, an ice cream van usually in attendance and a coffee kiosk. Throughout the year there are many events held here such as the World Championship coracle boat racing in September.