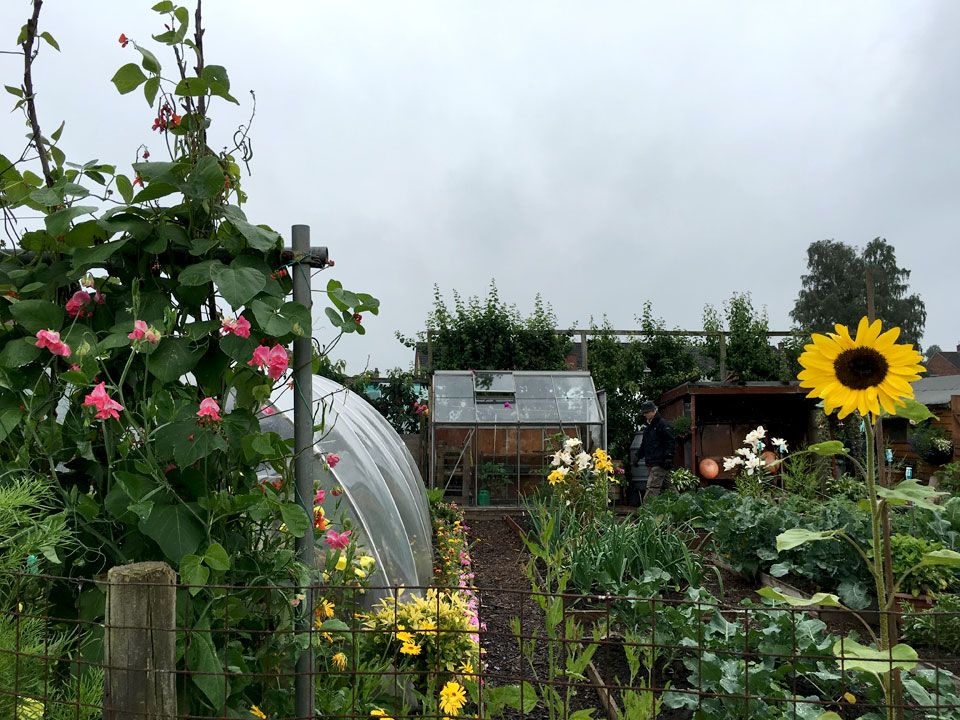 It's a dark rainy summer's day, the dampness perpetuates and thoughts of lighting a fire at home spring to mind. But in the spirit of a true allotmenteer I head over to see the hardy bunch at a site in Cheshire for it is their annual open day and I wouldn't miss a chance to see prized flowers, onion rows and a gaggle of scarecrows for the world.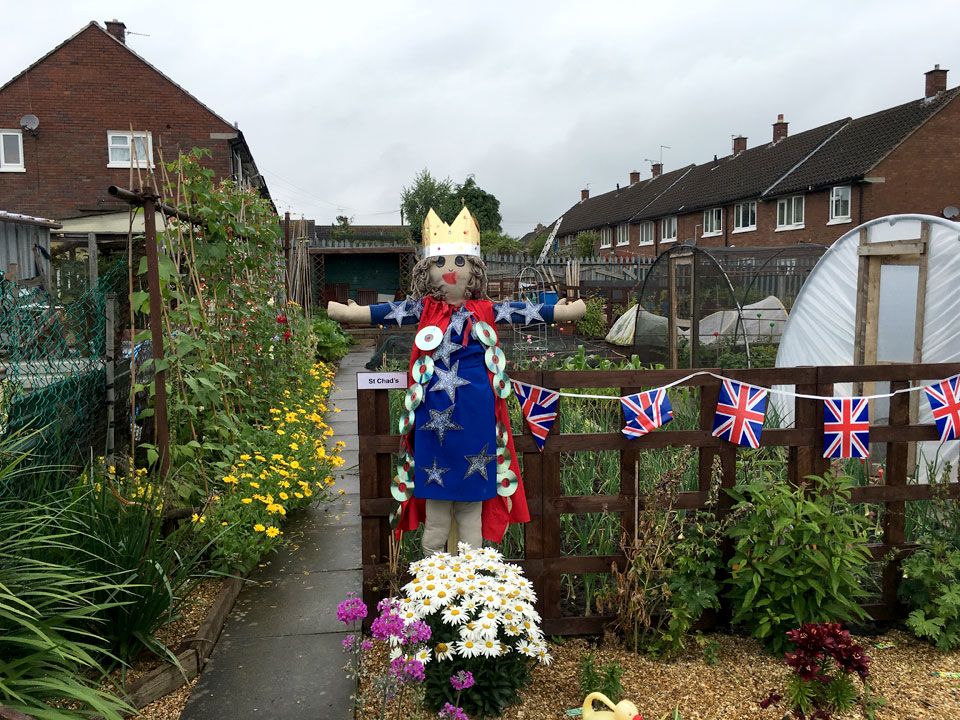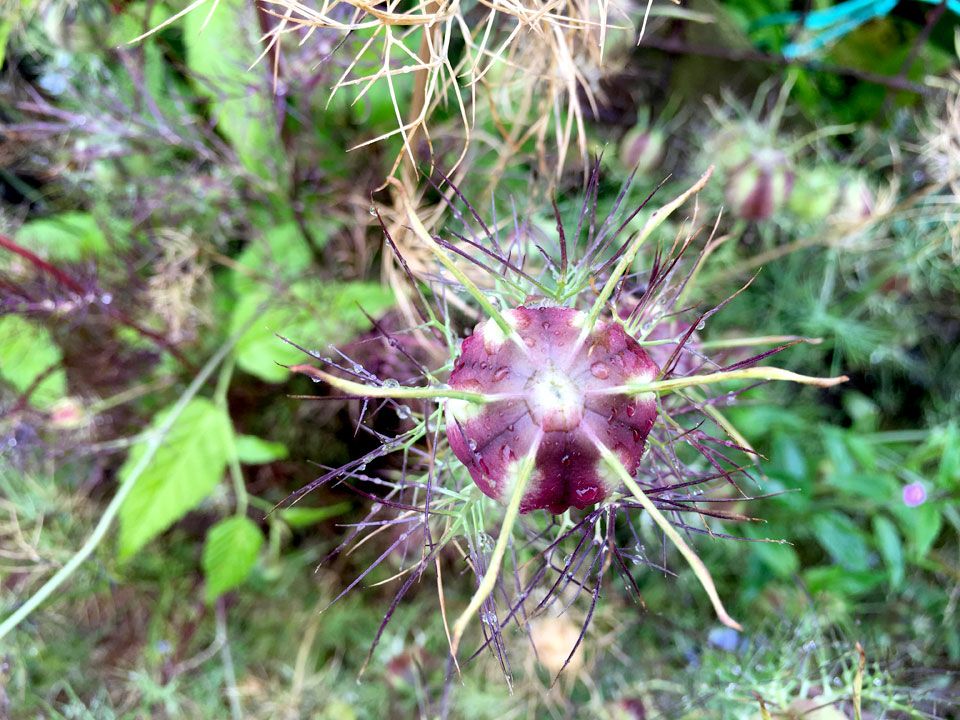 Through rain soaked arches of scrambling blush roses and pathways of puddles, the rich tapestry of allotment life was enough to cheer and forget the wet feet. Each plot with a different style, some ordered and meticulous, some wild and rambling, others devout to vegetable growing and others a garden of herbaceous perennials and bee attracting colourful annuals like calendula.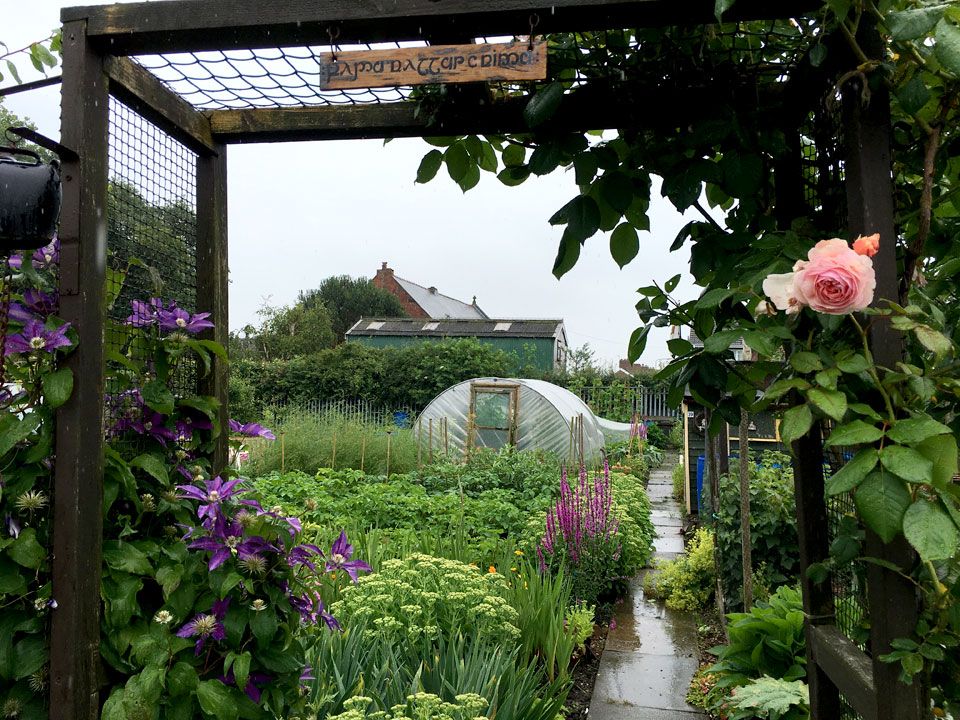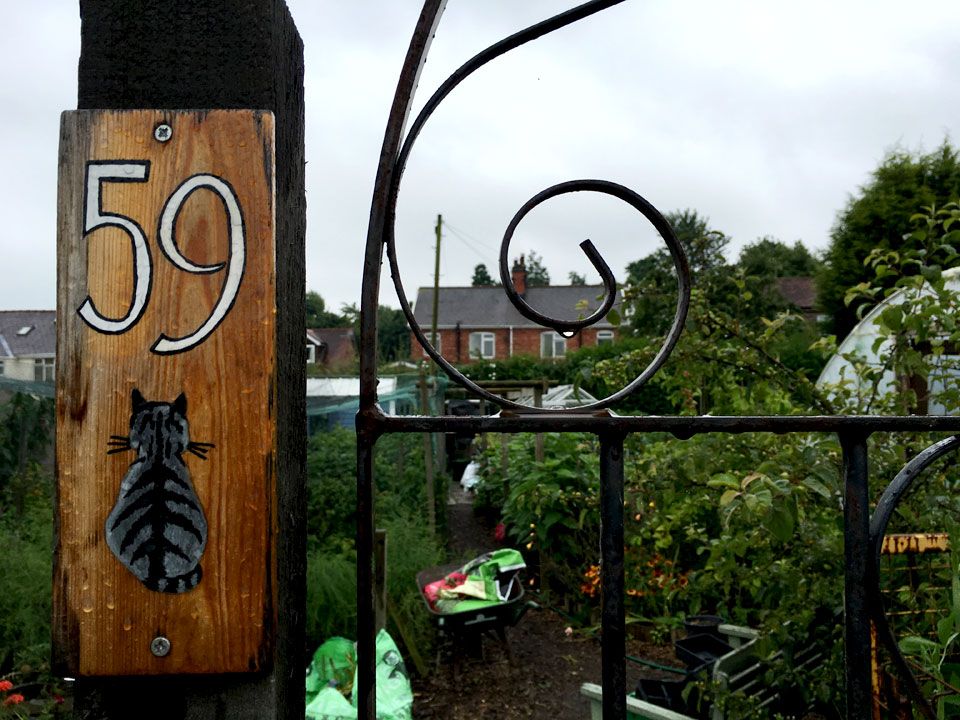 The quirky characters of allotment holders show in their plots, the colour of the shed, the amusing signs, the planting schemes and preferences but all meet in the community area for a cup of tea and a natter.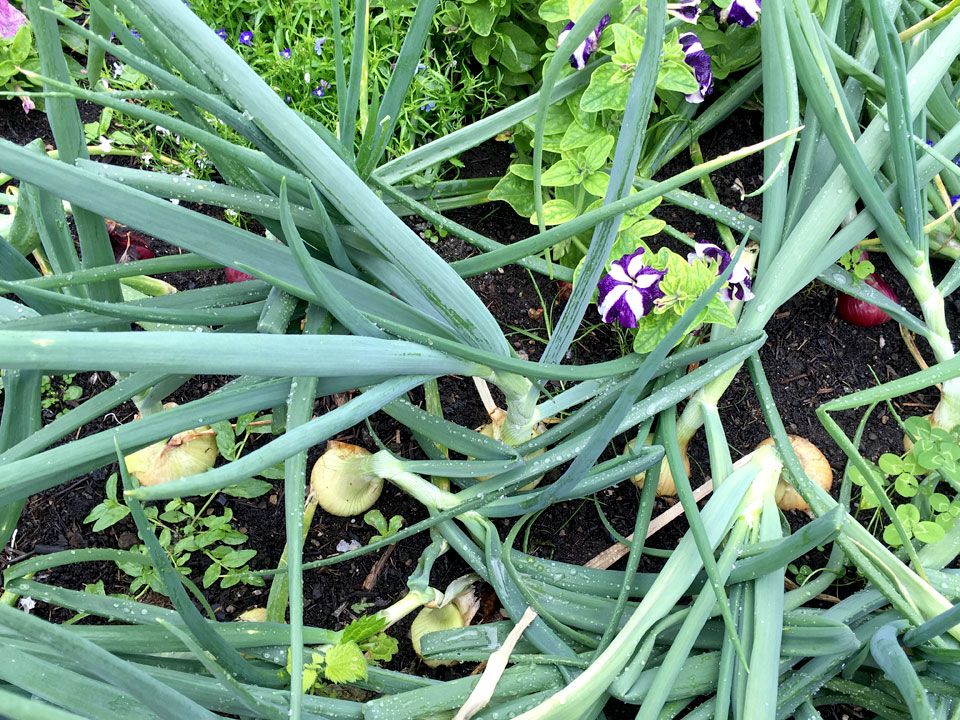 It's a neighbourhood of colourful rows of lettuce interspersed by pillars of climbing beans with orange flowers and nasturtiums rambling up sheds and pallets. Flags flutter, sunflowers sway and a hive of bees get on with their hard work despite the frequent heavy rain showers.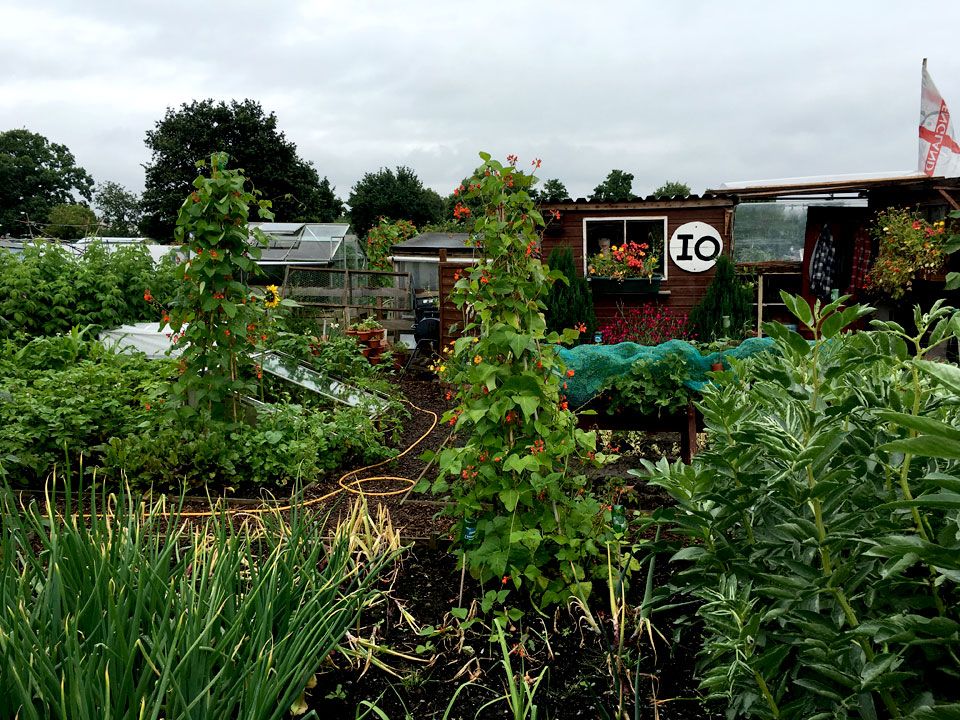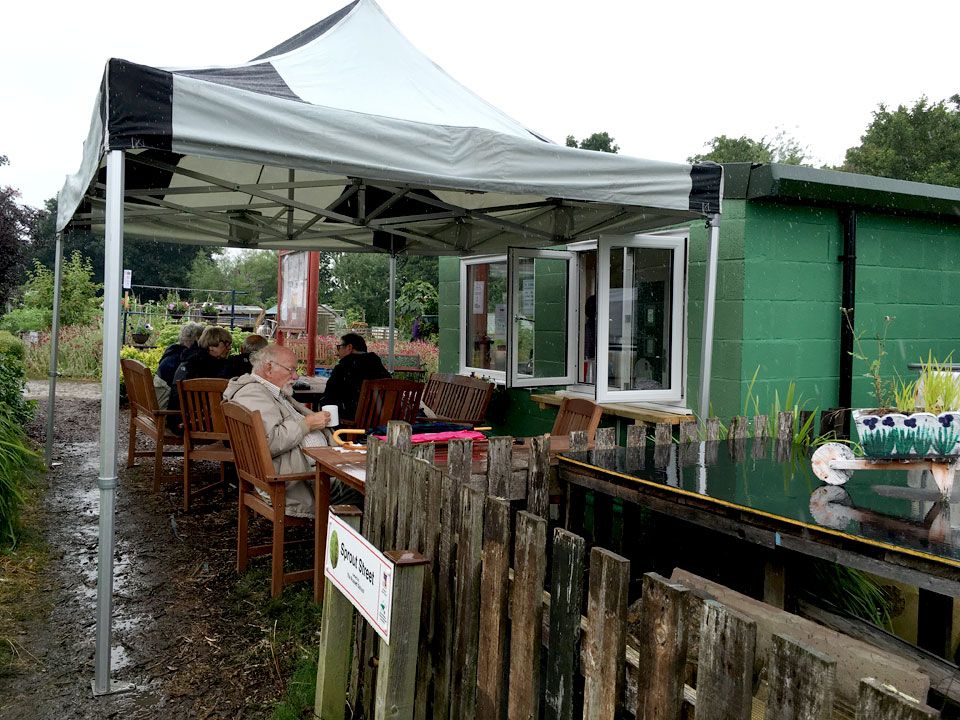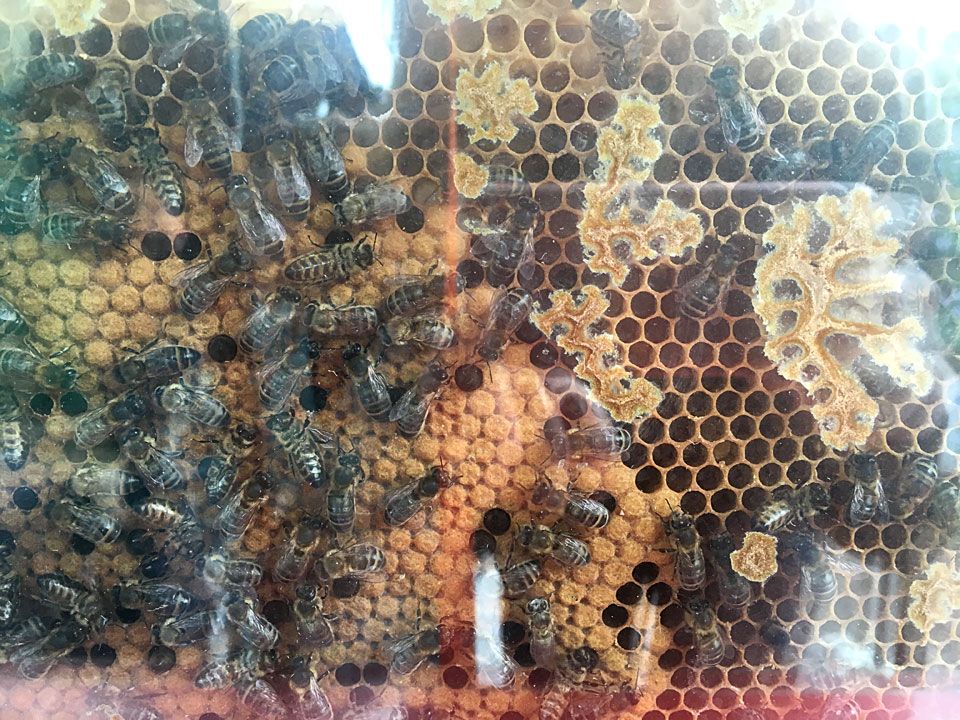 By tilled soil and watering can, pathways flanked with glossy leaved sweetcorn, polytunnels filled with ripening tomatoes, there is pride and camaraderie. A bag of spuds shared, a jar of rhubarb jam passed over the wire fence. By the allotment cafe, books were being sold and there was snail racing, a plant stall with peppers and flowers, much chatter amongst the hum of insects and happiness. This is were I am happy. By the plots and the people that tend to them.