So...I won some tickets to Countryfile Live on Twitter with Stanfords (@StanfordsTravel ) the other week and yesterday was the big day that we headed down to Blenheim Palace in Oxfordshire for the event.
Here is a little tour around and the highlights of our day. Come through the grand wooden gates and into the showground.....
Into the Village Green for a vintage funfair where I spotted a mobile befry. If you didn't know from my constant twittering, well I'm a bell ringer. 7 months in and weekly practising a Touch of Bob Doubles or Grandsire but could I ring these bells from the Lichfield Diocesan Mobile Belfry, absolutely not. Some rounds and that rope went flying. Very embarrassing.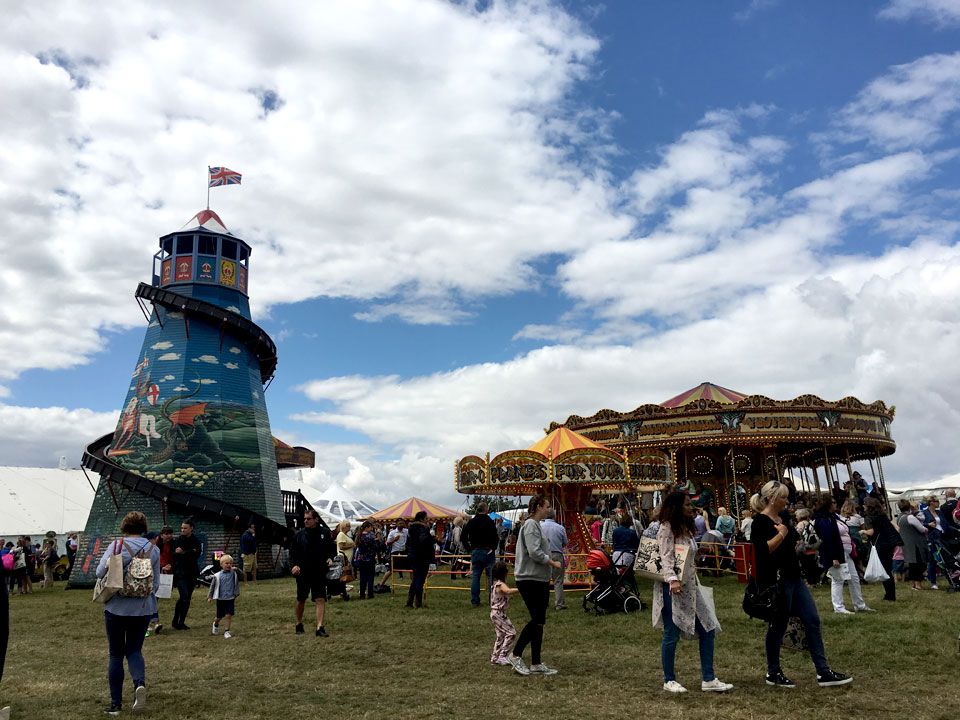 The surroundings aren't too shabby eh? You could pay extra and go and explore Blenheim Palace too but we didn't as there's too much to see at the show.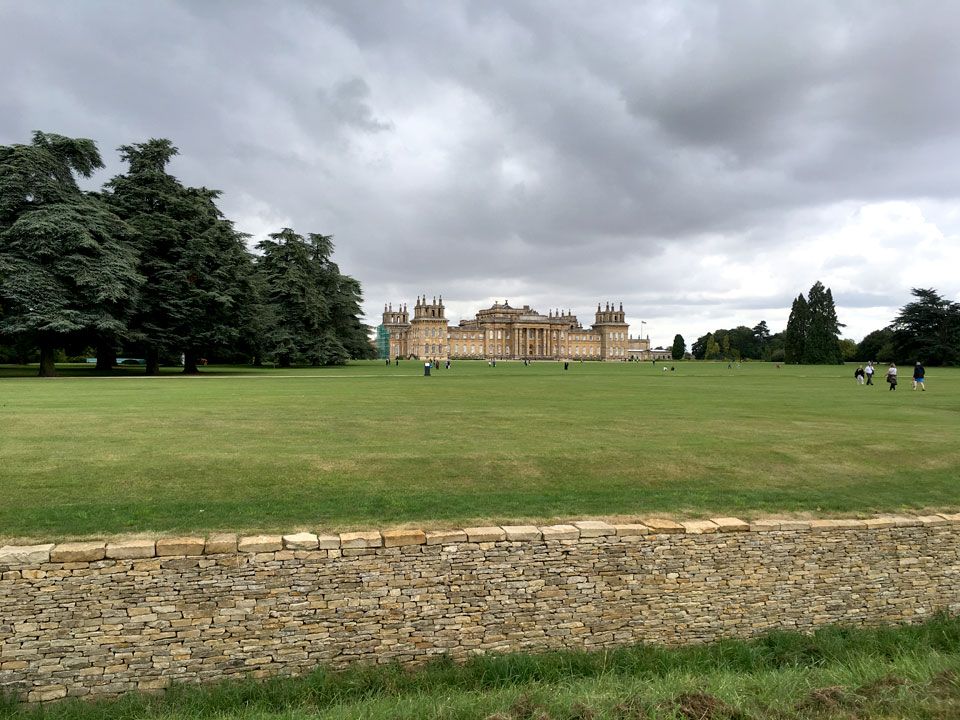 Then it was time to go and find some animals for a farm mad little boy! Adam's Farm was a highlight of our day where we learnt all about the different breeds of farm animals. From watching mummy pig give in and crash out on the straw for her hungry piglets to watching a milking machine, we came away full of new information and will start learning about how farms work as part of our home education programme.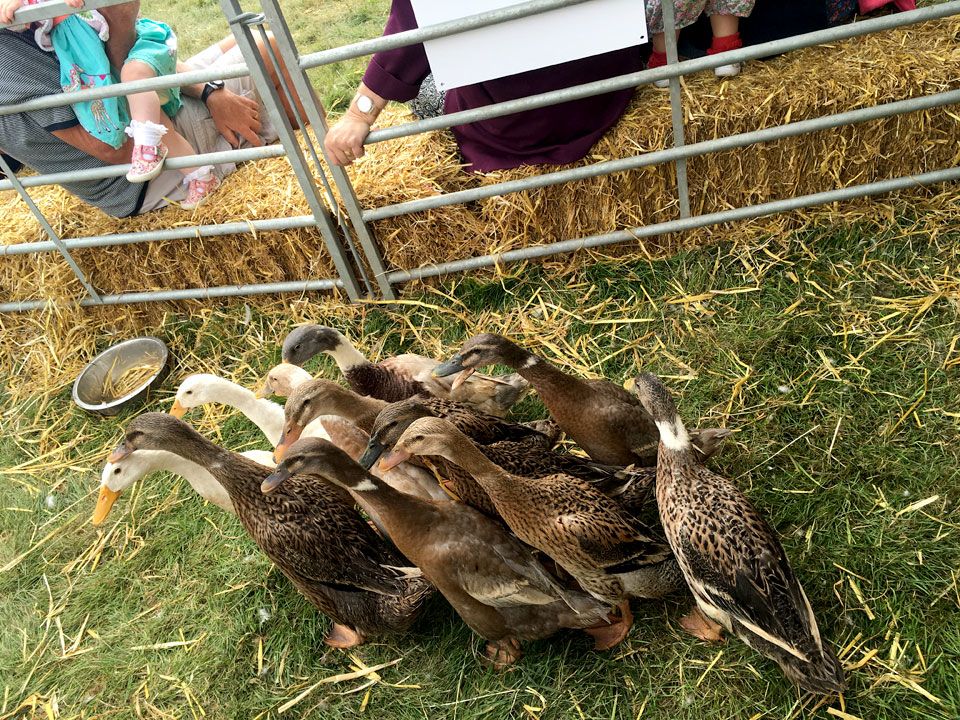 A favourite of mine! Indian Runner Ducks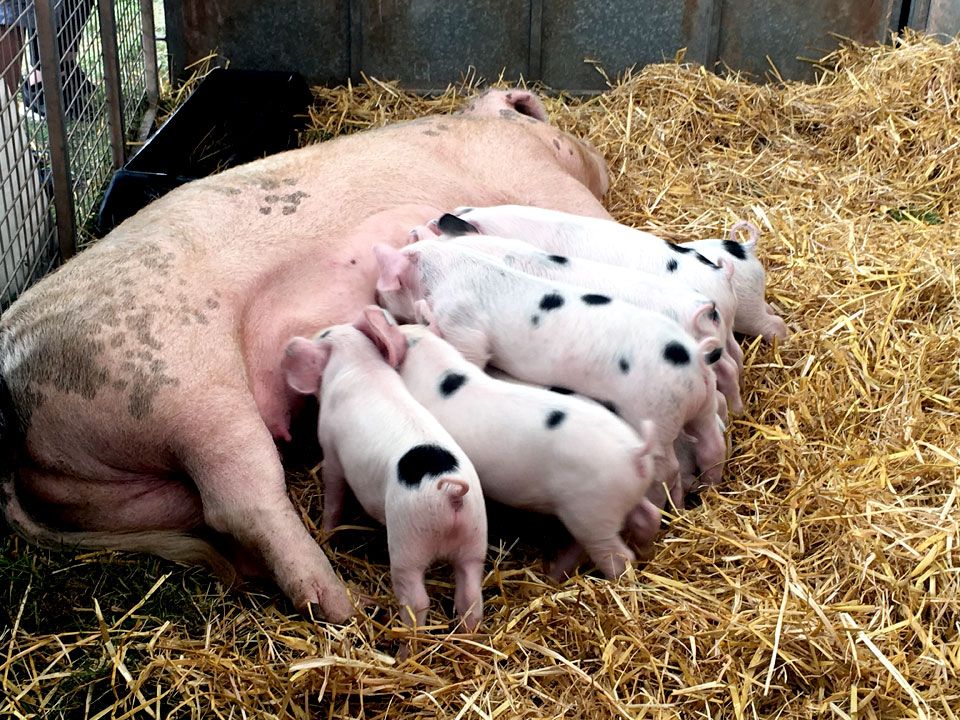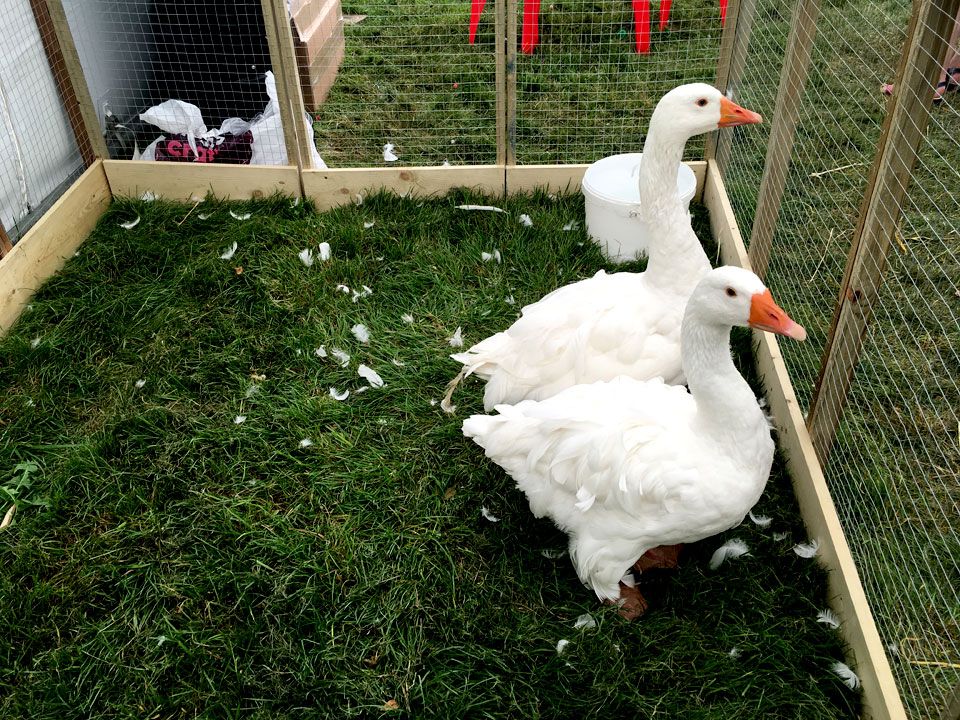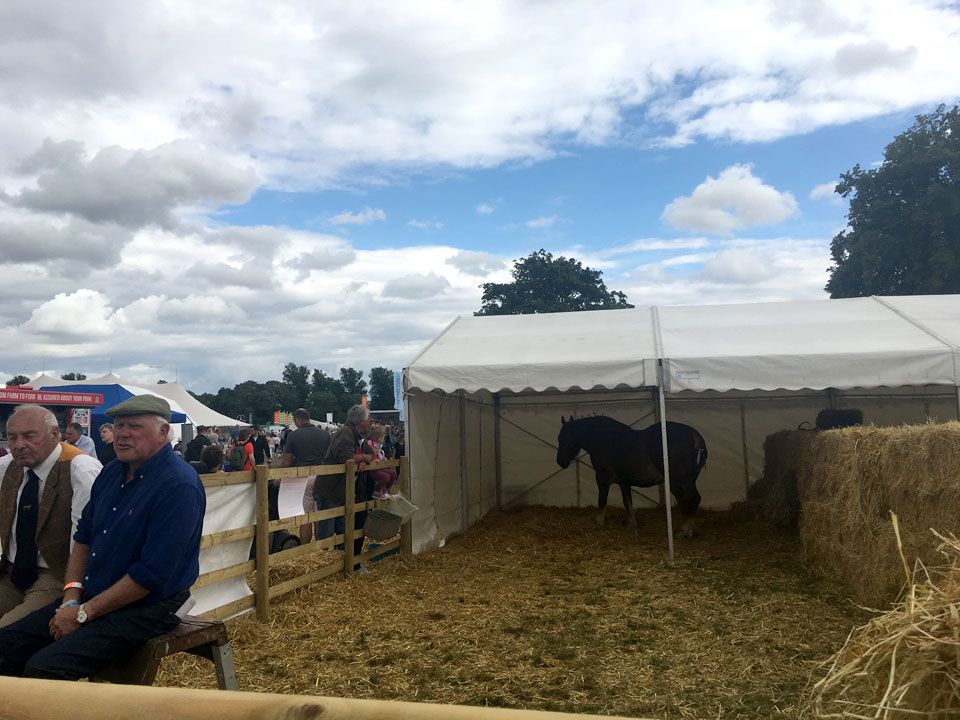 It was super to see rare breeds such as the Suffolk horse, chestnut in colour and a muscular body adept at traditional farm work. Historic breeds are really interesting to me, like the white cattle of Chillingham that we encountered earlier in the year. The Suffolk horse dates back to the 16th century but the population fell after WW2 and so the Suffolk Horse Society are helping breeders to increase numbers and raise awareness of this majestic horse.
Then it was time to cuddle a cow, well a model one anyone but I'm sure given the chance my boy would hug the real thing.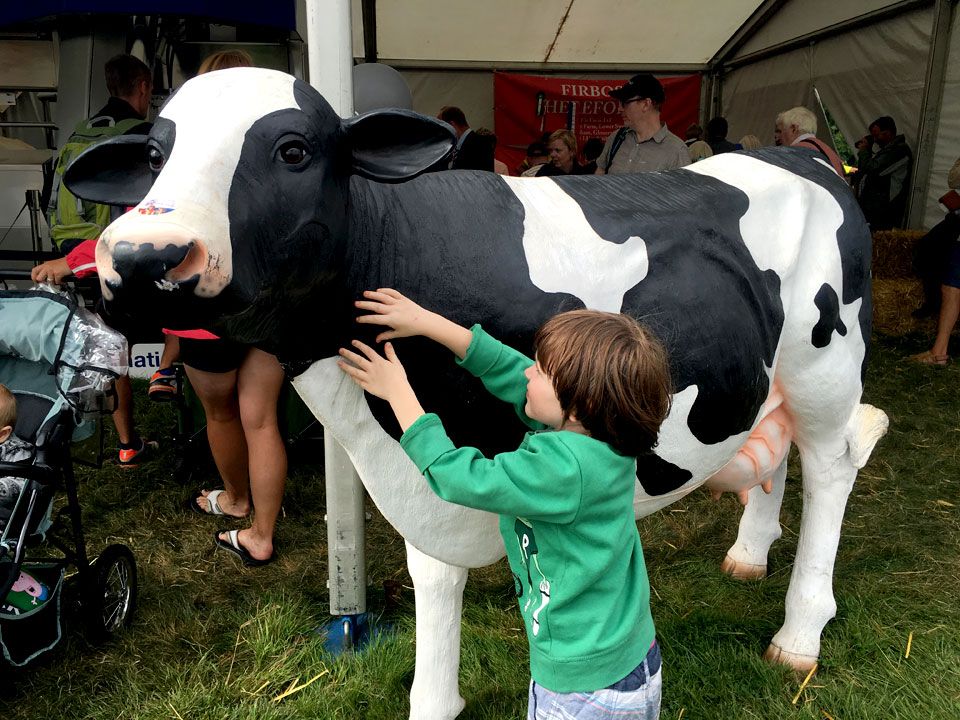 Then it was off for food and drink - so much to choose from, we liked the street food area and had some delicious onion bhajis and vegetable samosas, obligatory summer drink of Pimms. We found a quiet area for some sensory downtime for Little Bird who has autism and relaxed on a bank underneath some trees - good fortune on two accounts for a brief downpour sheltered us and also Adam Henson came strolling past and we said good afternoon to him.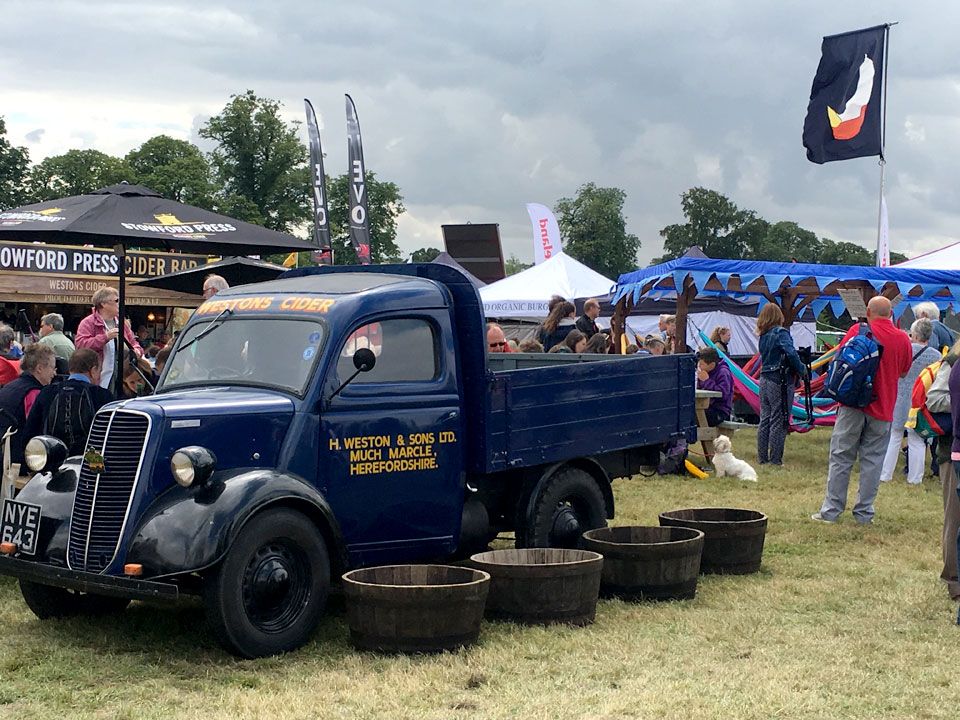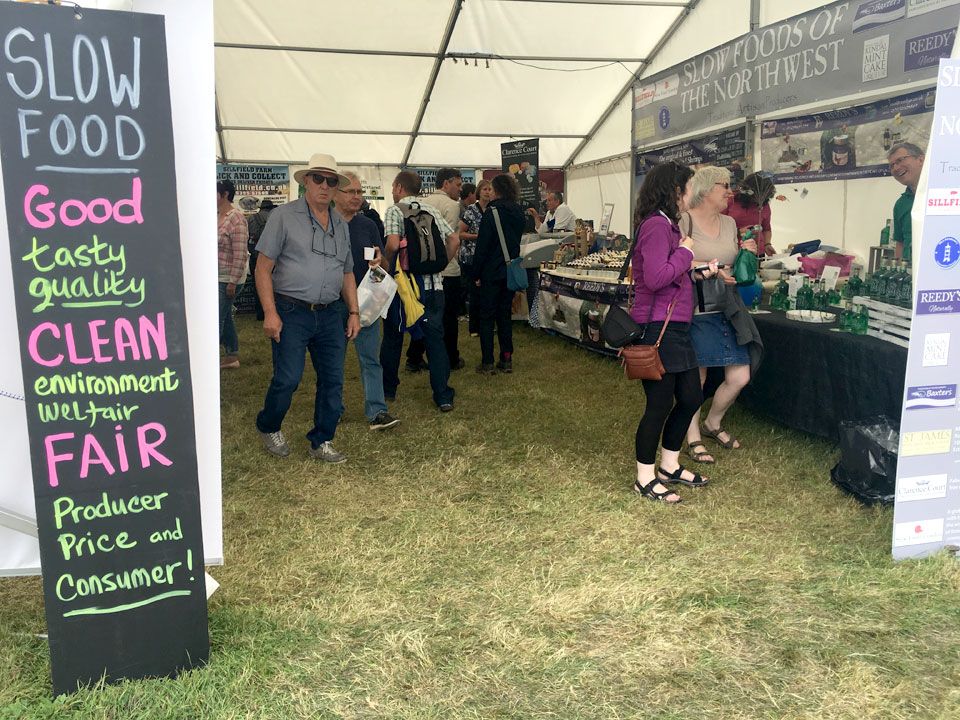 Which brings me onto the fun we had spotting the Countryside presenters, after Adam we saw John Craven, Anita Rani and I said hello to Matt Baker who looks a bit startled :)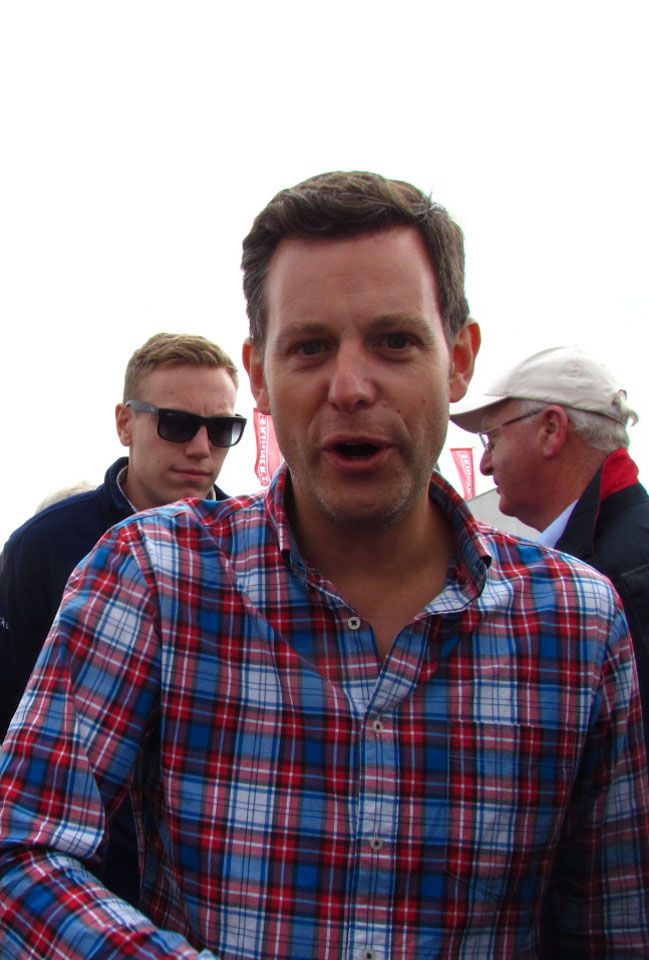 So onwards around the rest of the show with tractors, crafts, clothing to buy, wellies to wang and the beautiful surrounding to scenery to take in. The striking River Glyme was the setting for a spot of fishing, canoeing and kayaking and there is a pond dipping area too, the activity that set the seeds of ecology alight in me as a child.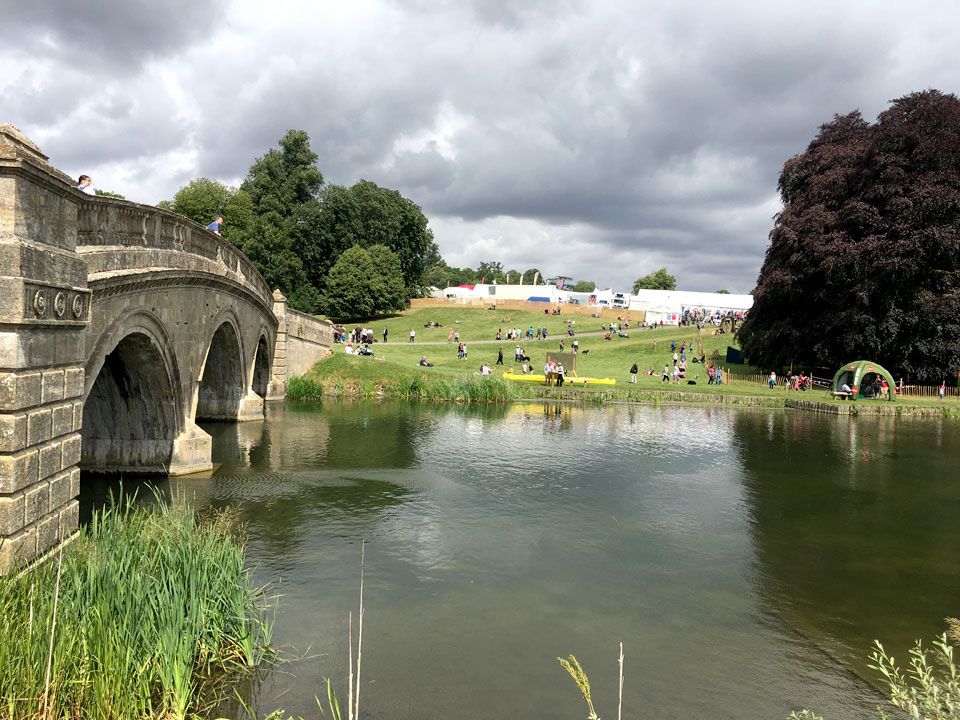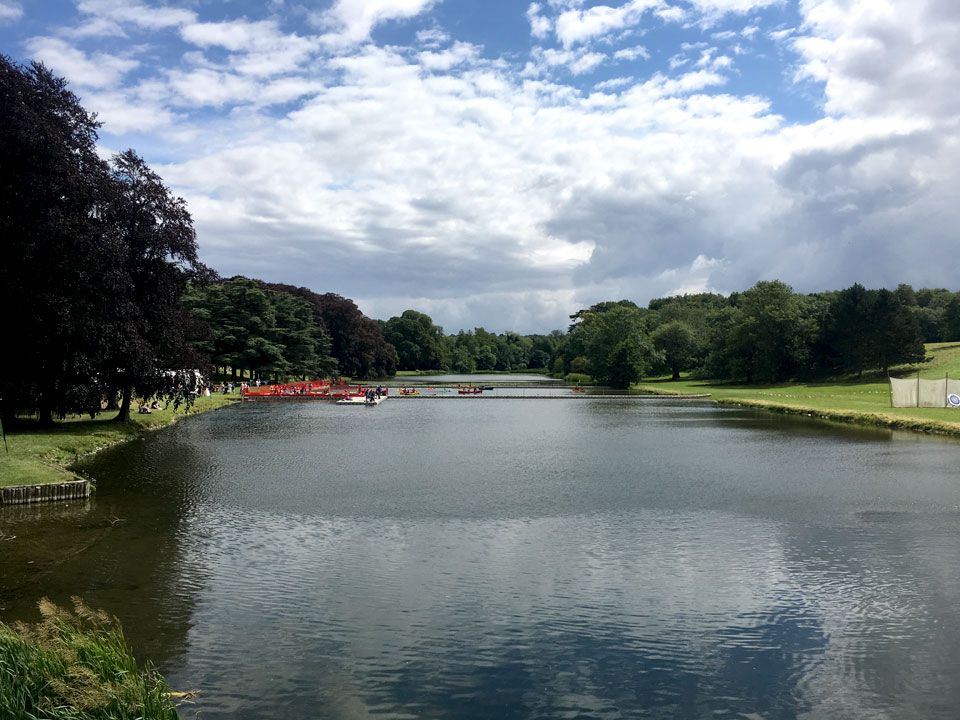 A Wildlife Zone gave me plenty of ideas to take back home, from herbs planted in palettes and a chat about wildlife ponds with one of the keen and knowledgeable Wildlife Trust helpers. A wildlife Olympics was busy involving the children in games and the skulls of British Mammals was popular with young explorers. My son said they were dinosaurs :)
Also I am now in love with ferrets, so cute snuggling into each other and extremely playful.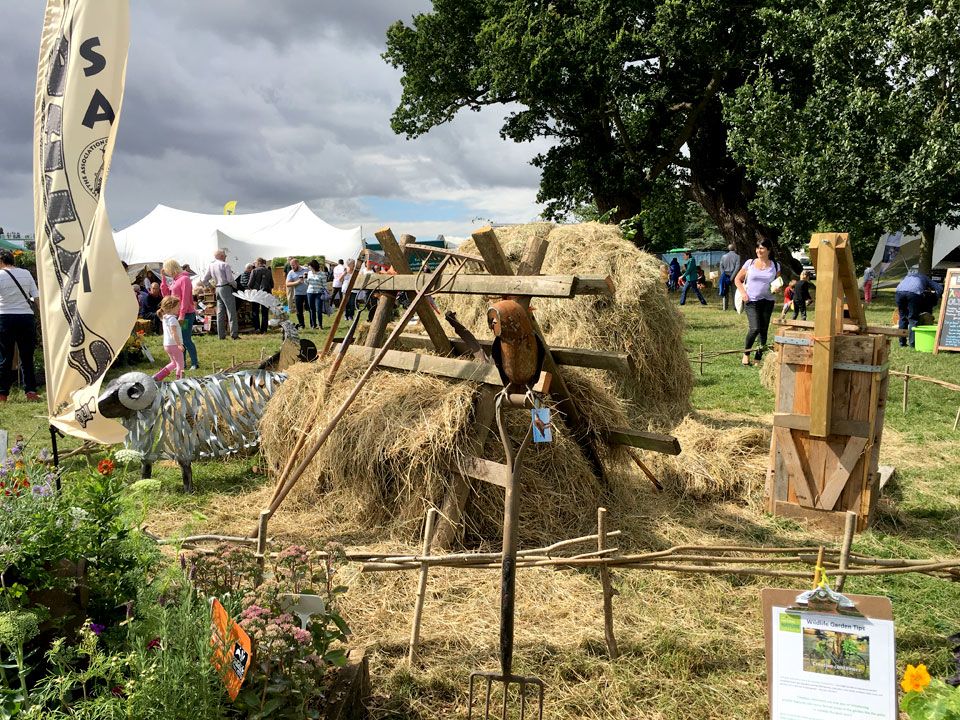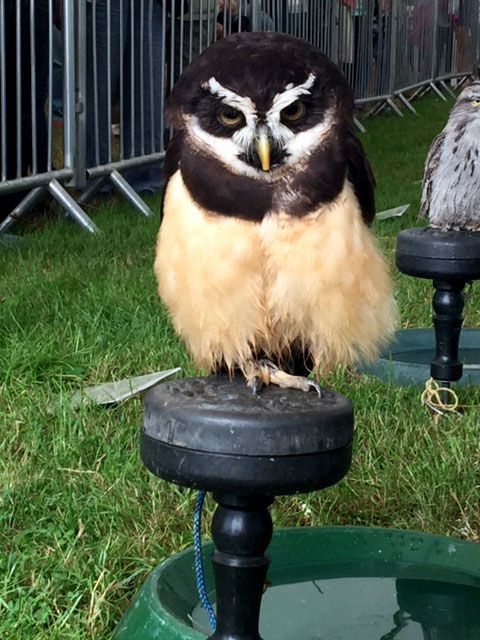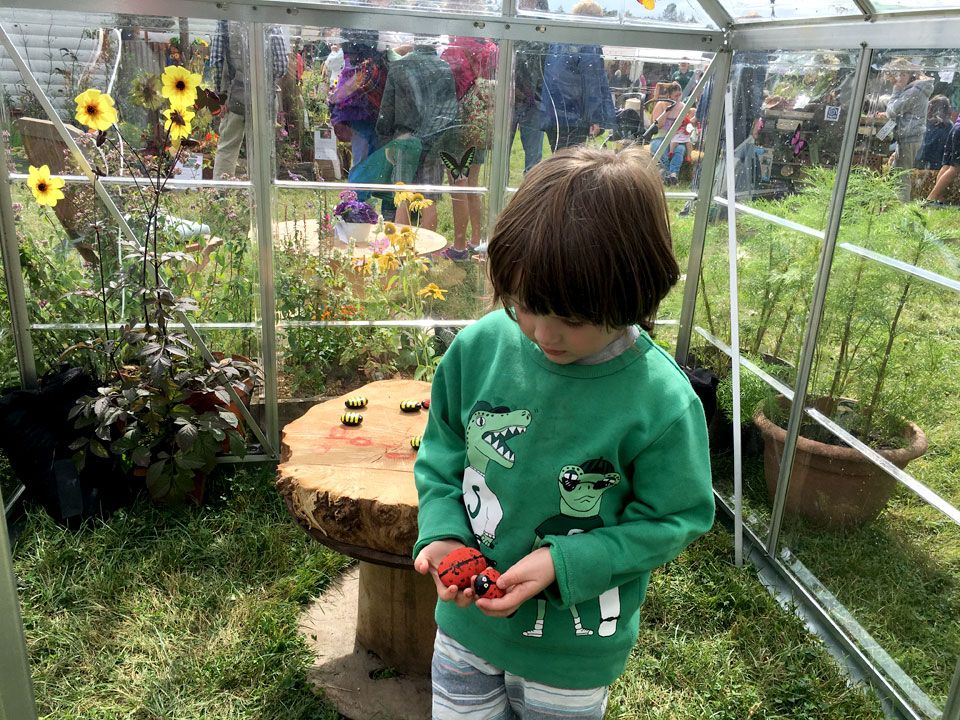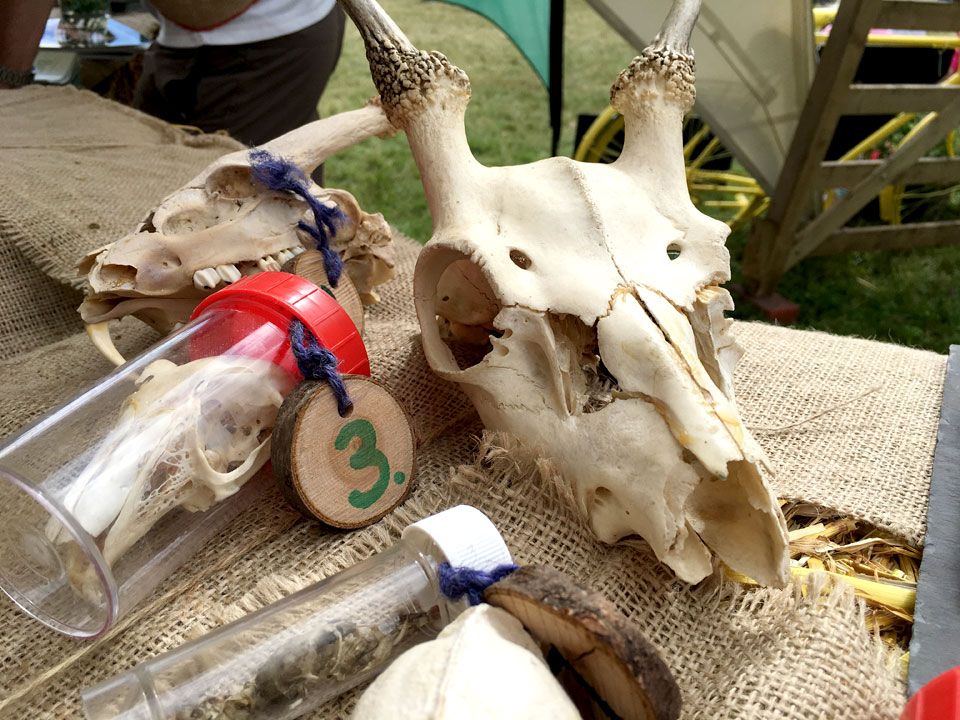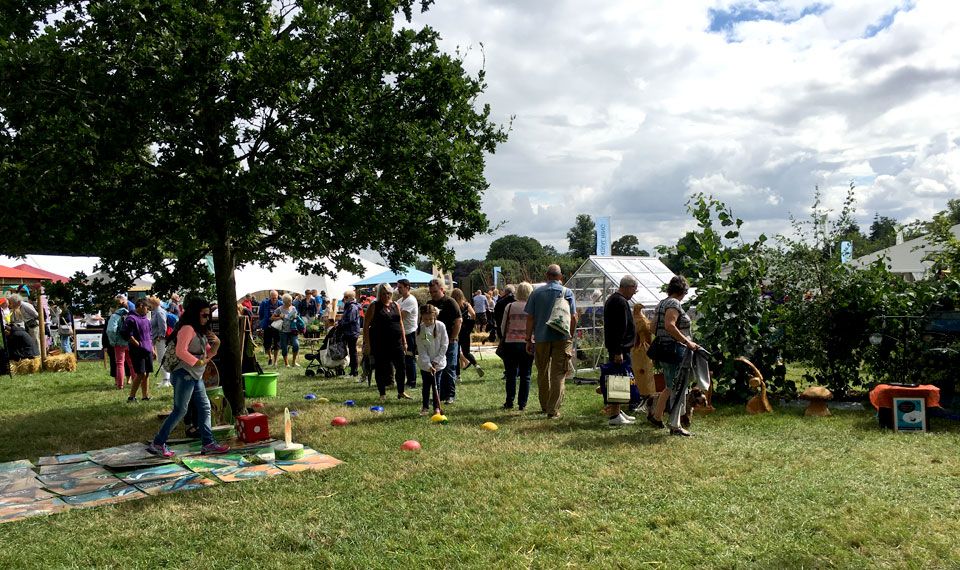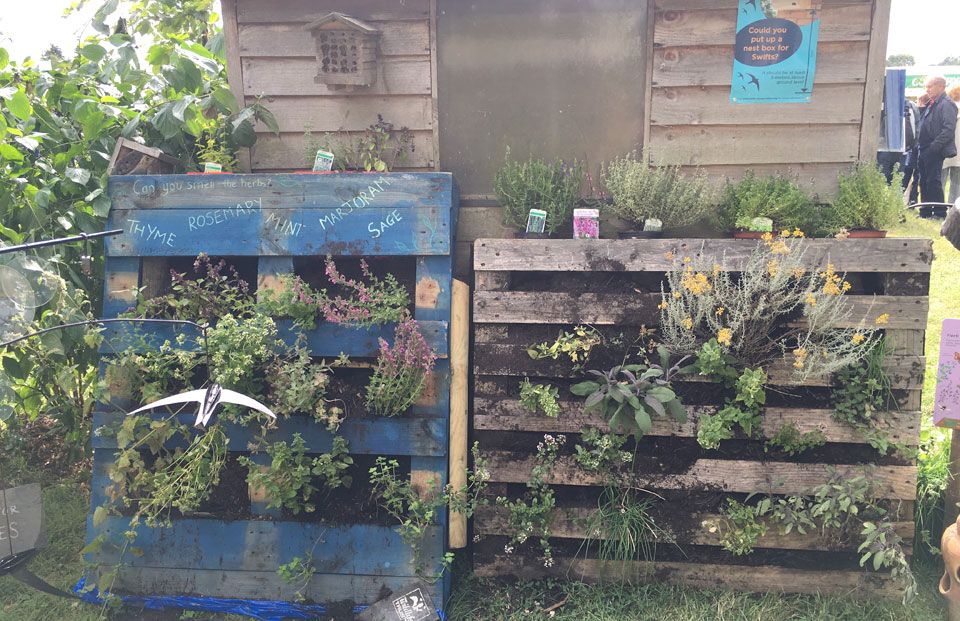 A fantastic day out and it's on for the rest of the weekend if you're interested in going. Here's a final little walk around...... can't wait until next year now but in the meantime I have a head full of the countryside and some great ideas of things to do and explore.