A weekend morning at the start of what is spring in my head now and we head off to a farmer's market at Rode Hall, Cheshire. The thought of cheeses on display and prettily wrapped cakes always gets us up and out early to sample the best of our local producers.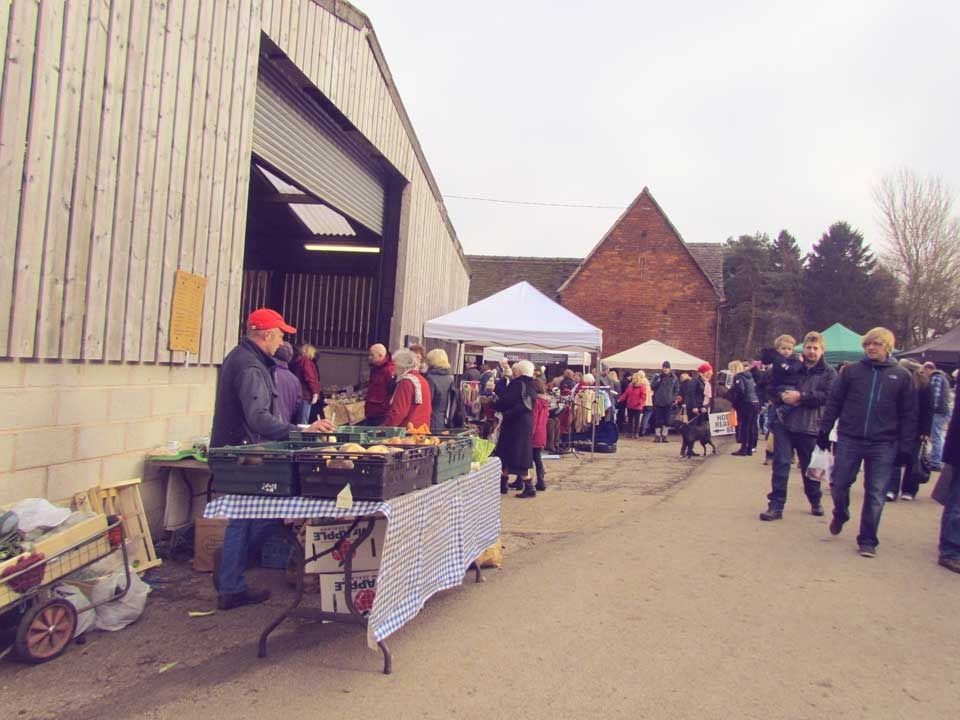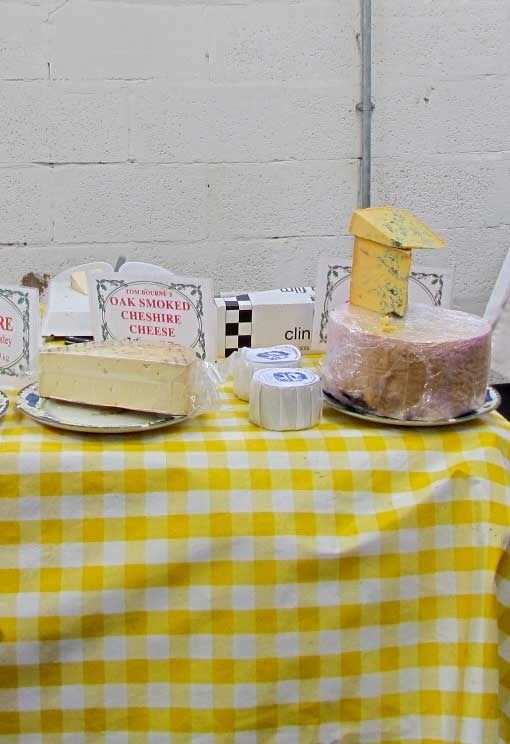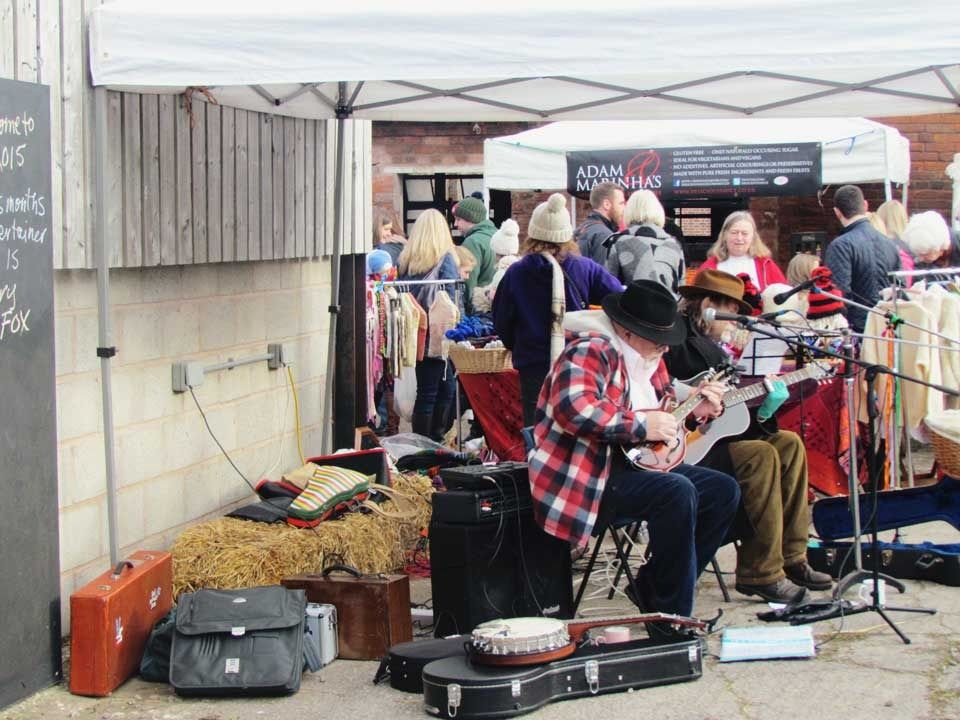 A folk band strummed along on a mandolin and guitar whilst people drank mugs of tea, ate brownies, scones and flap jacks on hay bales. A great place to people watch - dogs and owners that look alike in wax jackets, children in bright wellies and coats and stall owners chatting to customers. And LOTS of bunting!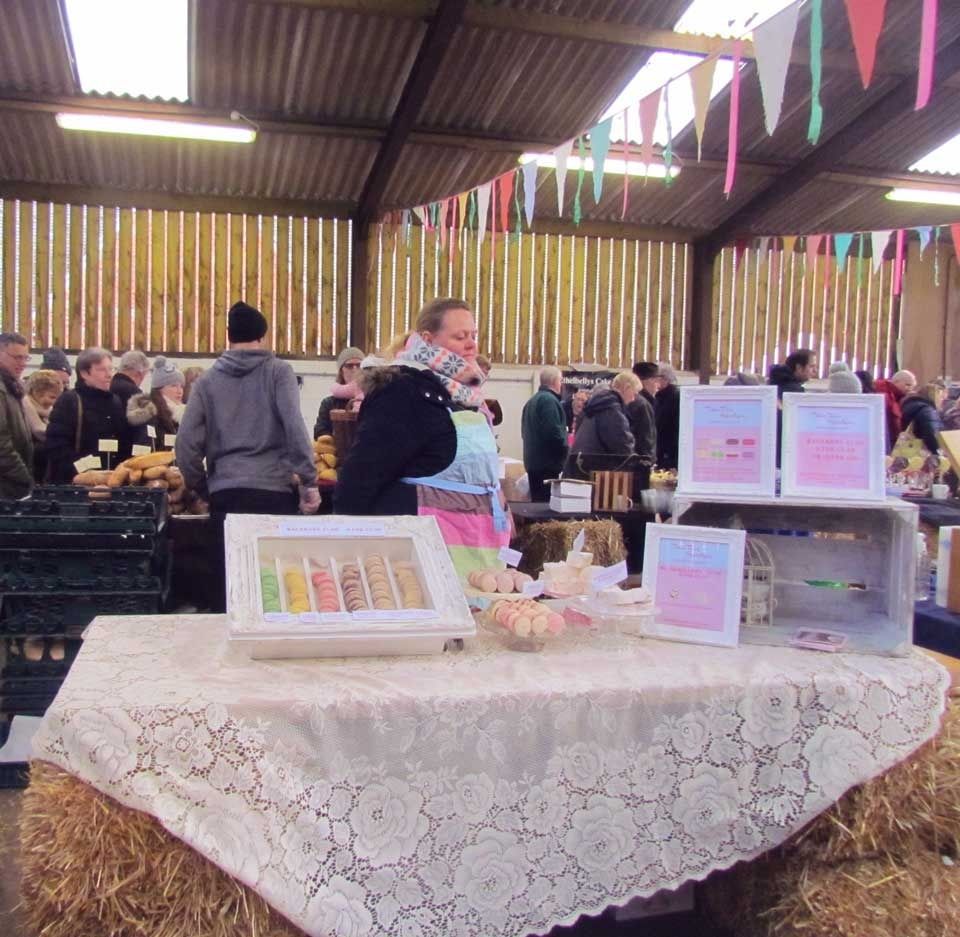 OH and Toby sampled sausage rolls and pork pies. We bought some fresh oatcakes to take home for tea and gazed longingly at the sweets - trying to be good, so resisted a huge fudge cake!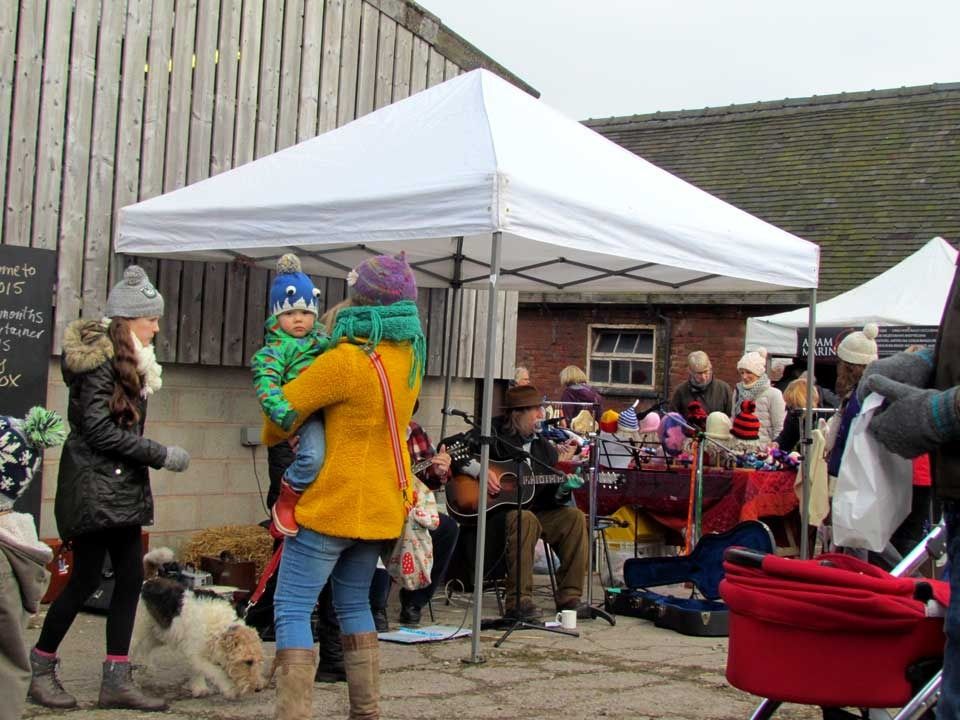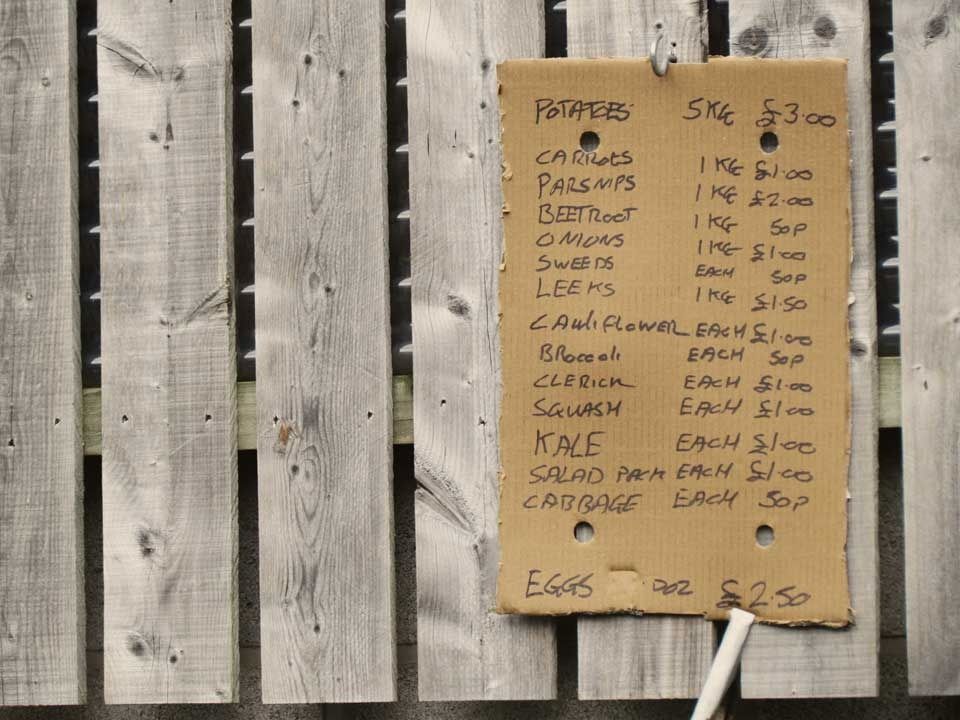 Terry Fox, the
longest serving Cheshire poet Laureate
, is part of the band. It was really quaint having the music play whilst we browsed around the food stalls. I actually only learnt what a Poet Laureate does after attending a recent writer's forum. I'd heard the term used plenty of times without actually comprehending what one does. In the case of Cheshire, the council select a poet ever year to write poems for public events and special occasions. It is a great honour.
Next time we will definitely buy more goodies. Poor Toby ended up getting his finger trapped, we think! Holding my hand, he fell to the floor and when we got him up he was literally screaming and his little finger was so red! Maybe he went on the floor first being silly and had his finger trodden on but it happened so quickly and we were baffled. He now has a lovely purple nail. So..... due to the screaming and calming down, we ended up leaving the market......better luck next time!
Still, we had an enjoyable time on the whole and went back home for oatcakes with cheese and an afternoon cosying up by the wood burner. I'm wanting to make an effort to get to more markets this year and explore them in different towns like the amazing one in
Leek
we went to. I've found one for March that's at a farm so looking forward to that.