A frosty winter's day in Ripon, Yorkshire. By the River Skell rises a wonderful old romantic ruin of a grand monastery from the Medieval era, Fountains Abbey.
Once inhabited by Cistercian Monks but left to crumble when Henry VIII (not my favourite king!) ordered the Dissolution of the Monasteries.
We walked through the Georgian Studley Royal Water Garden finding swans in love and an icy Half Moon Pond over looked by classical statues. A fair old walk for short legs but Little Bird enjoyed it.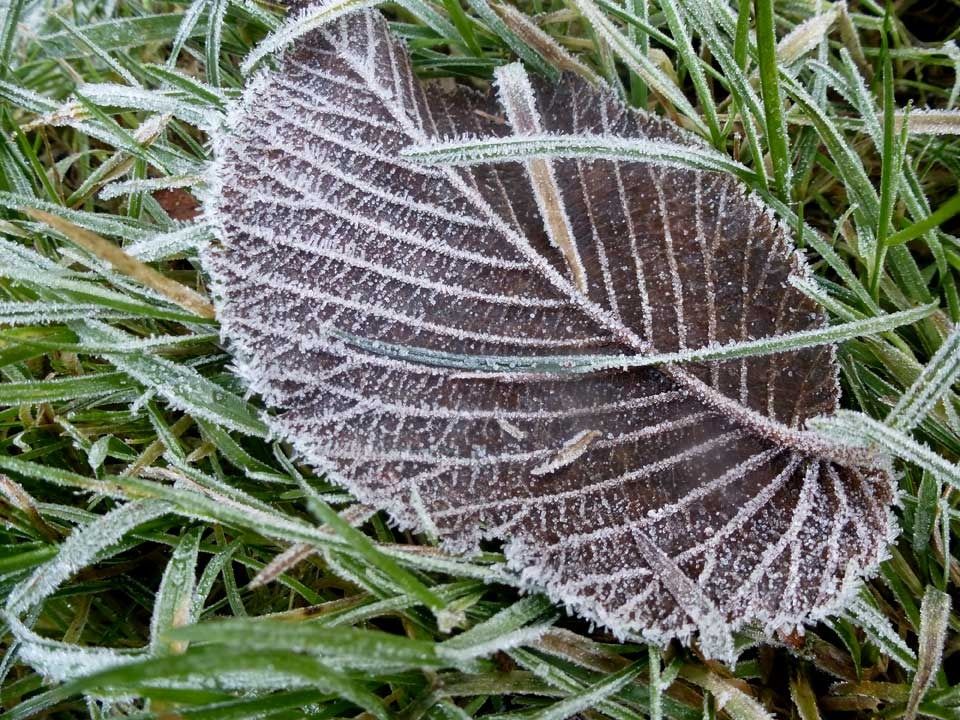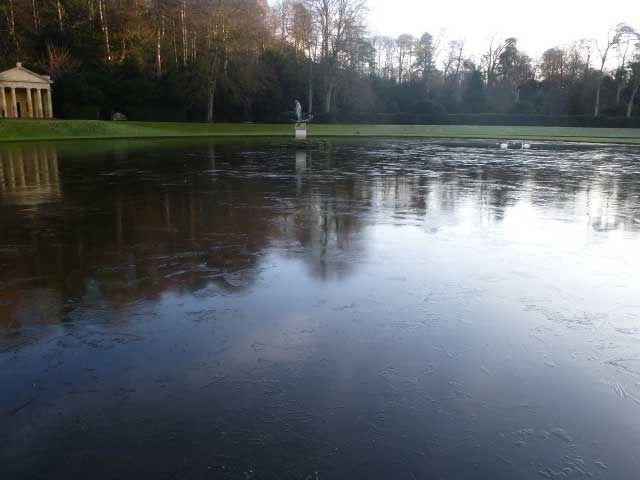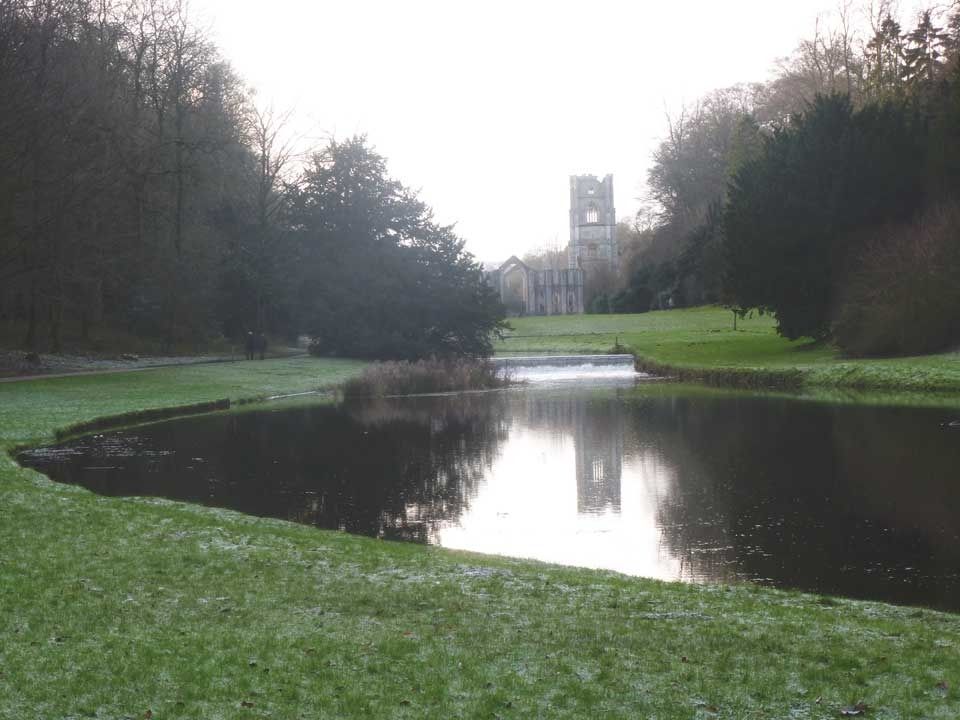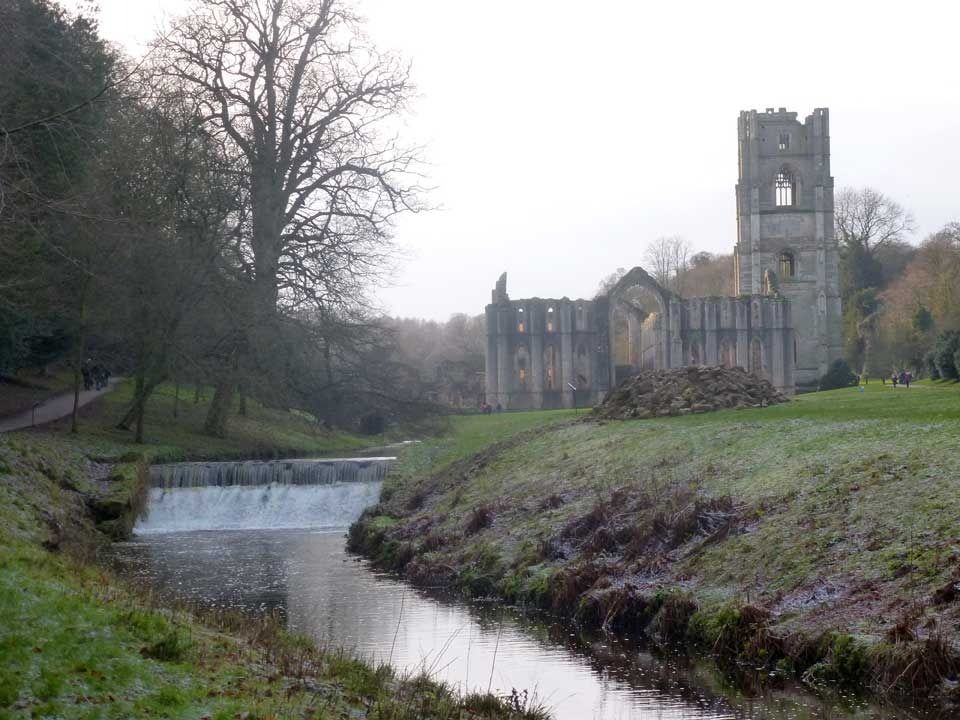 Past the weir and looking down by the River Skell into Fountains Abbey.
In the nave and looking up the tower.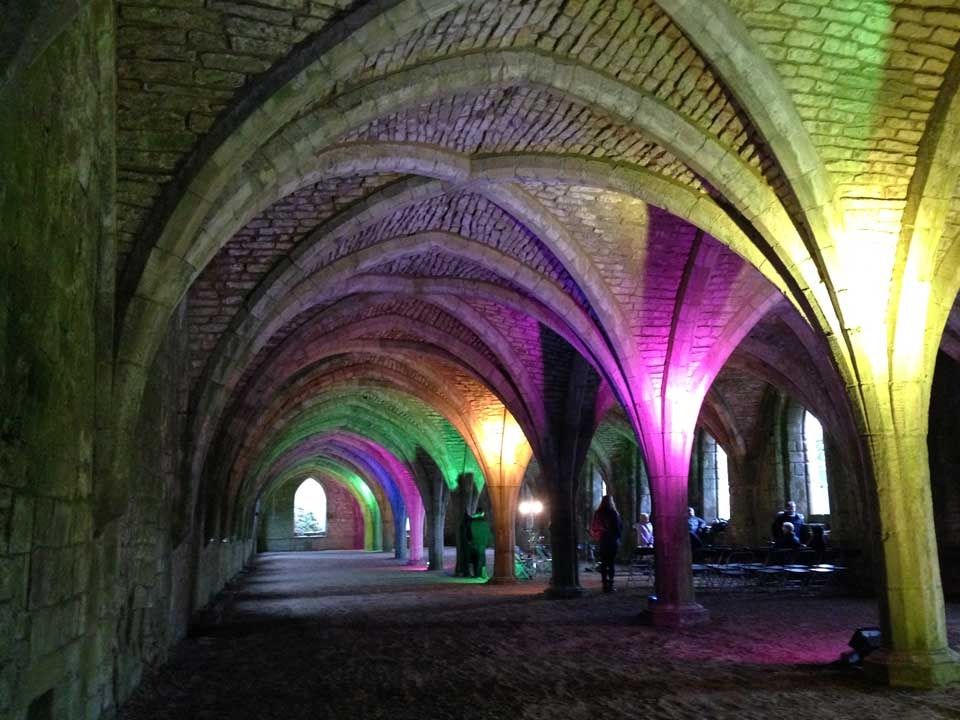 The Monk's Cellarium lit up in an array of colours, so atmospheric and I believe it is stunning at night time to see the whole Abbey lit up. We love our
historical days out
and are really making the most of our National Trust passes and Fountains Abbey is probably now in our top 5 places to visit.