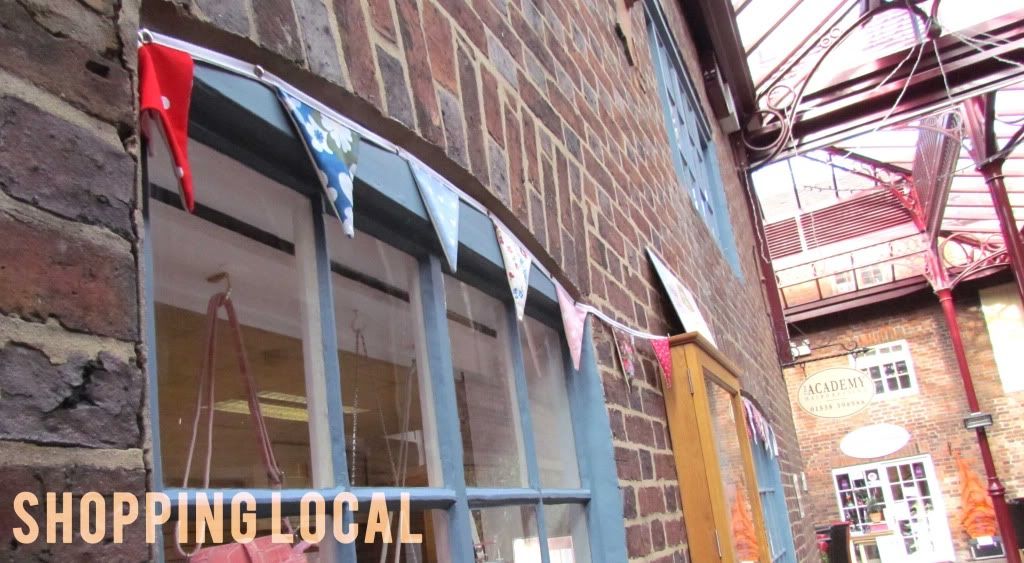 Back in January I was reading one of my favourite blogs Curlew Country and Steph posted a map of her local town Leek which I instantly pinned in my places to go Pinterest board.
It's surprising that I had never been to Leek before as it's hardly a long way from where we live....so we decided to go en route (of a fashion) to visiting relatives in Macclesfield and I was pleasantly surprised.
It's a bustling market town with plenty of independent shops to investigate and a strong emphasis on buying locally through the Totally Locally campaign.
Plenty of shabby chic shops to explore and a quaint Victorian style arcade laden with handcrafted goods, cupcake accessories, flower candles, garlands, polka dot bunting and the smell of coffee is bliss.
Historic shops and great architecture are seen throughout the town. The Home and Colonial Store, family run for generations is amazing and a real curiosity. I always feel a bit sneaky taking pictures of shops but I'm sure this one is used to it as it is so beautifully vintage.
Colourful stained glass entrance with pretty signage and packed full of fresh produce. The inside of the shop snakes backwards - on and on.......
The owner seems a real character and the shop exudes charm and friendliness. If I were bolder I would have taken more photos inside but a busy queue of customers made me feel too self conscious. You know what I mean, right....?
This greeney/blue paint on the shop front is one of my favourites - it's a bit like the colour I've painted the fencing in my garden.
We bought the tastiest lemon swiss roll and some potted daffodils. Wish, wish, wish I'd bought a bunch of Proteas that you can see in the pictures. Hope they have some next time.
Around the corner is the Butter Market, a fabulous Victorian indoor market, lit by lamps and coloured lights garlanding stalls of local producers - cheese, jams, baked goods, meats
, haberdashery and more handicrafts. Totally in my element.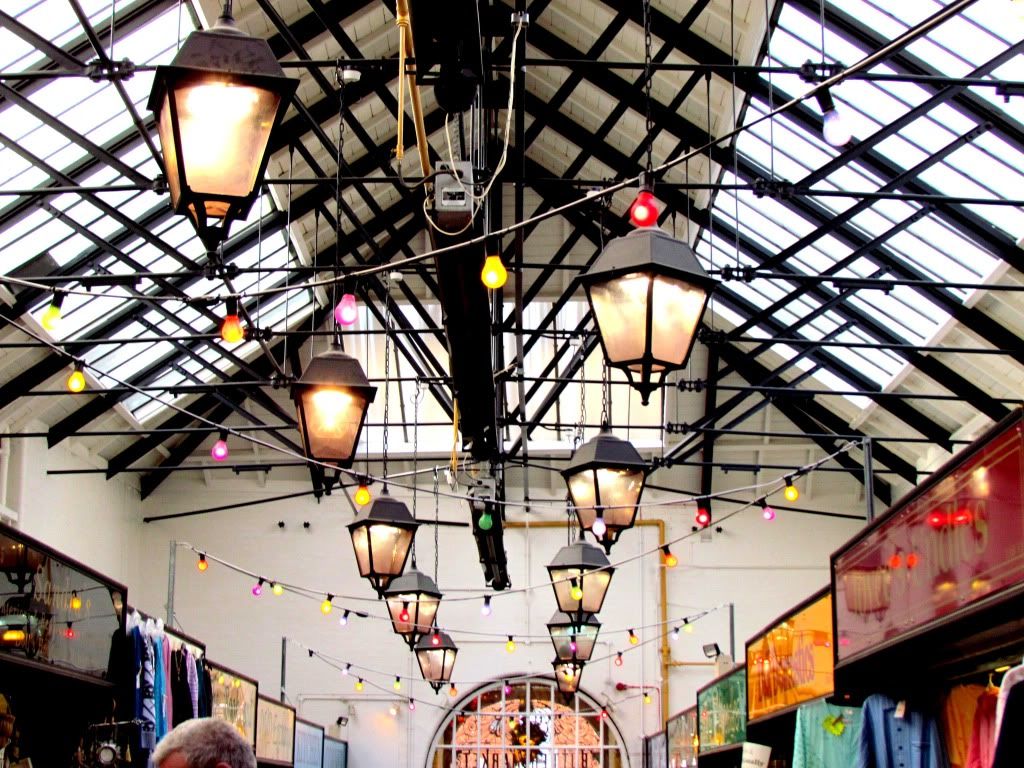 There was much more to explore but we were running short of time. A cobbled open air market square with antiques that I was itching to look at was breezed past .....next time, next time!
Have a lovely weekend. We will be nursing my little doggy as she is having an operation on her paw today to remove a nasty looking growth - she's probably having a toe removed. It's one of those where they won't know until they start the op. A very, very worried doggy mummy at the moment.
xxx