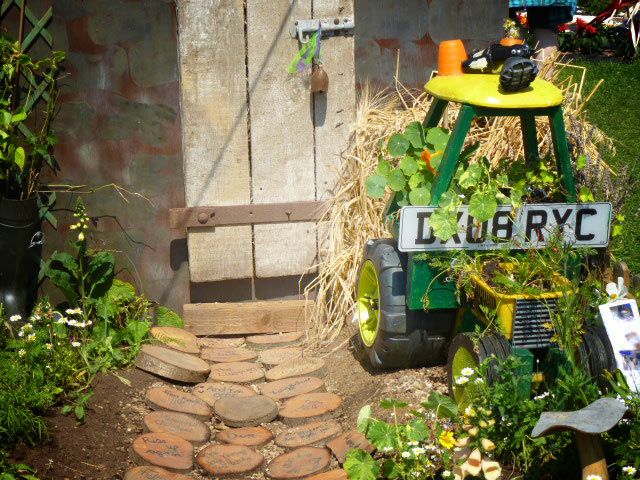 Whilst at the flower show at Tatton Park I saw a lot of ideas for children's gardens to make them colourful and fun so here is a round up of what I saw.
Firstly, using old play equipment to plant things in like this mini tractor with nasturtiums. Maybe when Little Bird's old Cosy Coupe has weathered another winter we will use it to plant flowers in as a quirky display in the springtime.
A bit of Narnia here with an old wardrobe decorated, some fairy lights and there were rows of white plant pots. Got me thinking about creating a theme to the garden next year. LB's preschool had a Frozen themed area of their huge garden and it was really cute and used lots of sparkly Christmas decorations.
Or maybe a little village for the small folk or paint up some old bricks to liven a dull area up. We always seem to have stacks of bricks down the side of the house so being arty with them would used them up, maybe to line a plant bed with.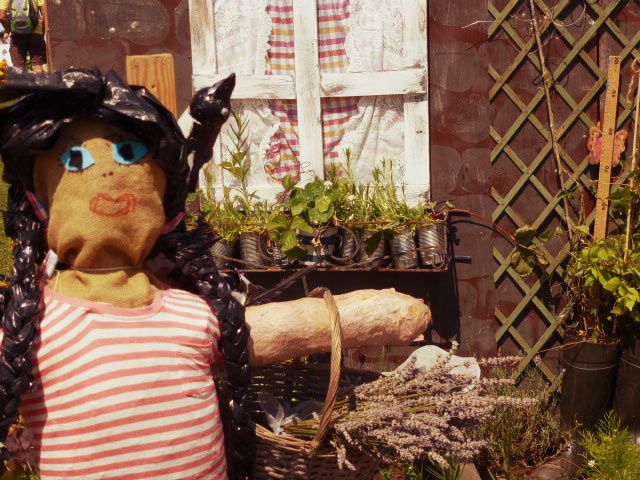 Junk and scarecrows, this is my style.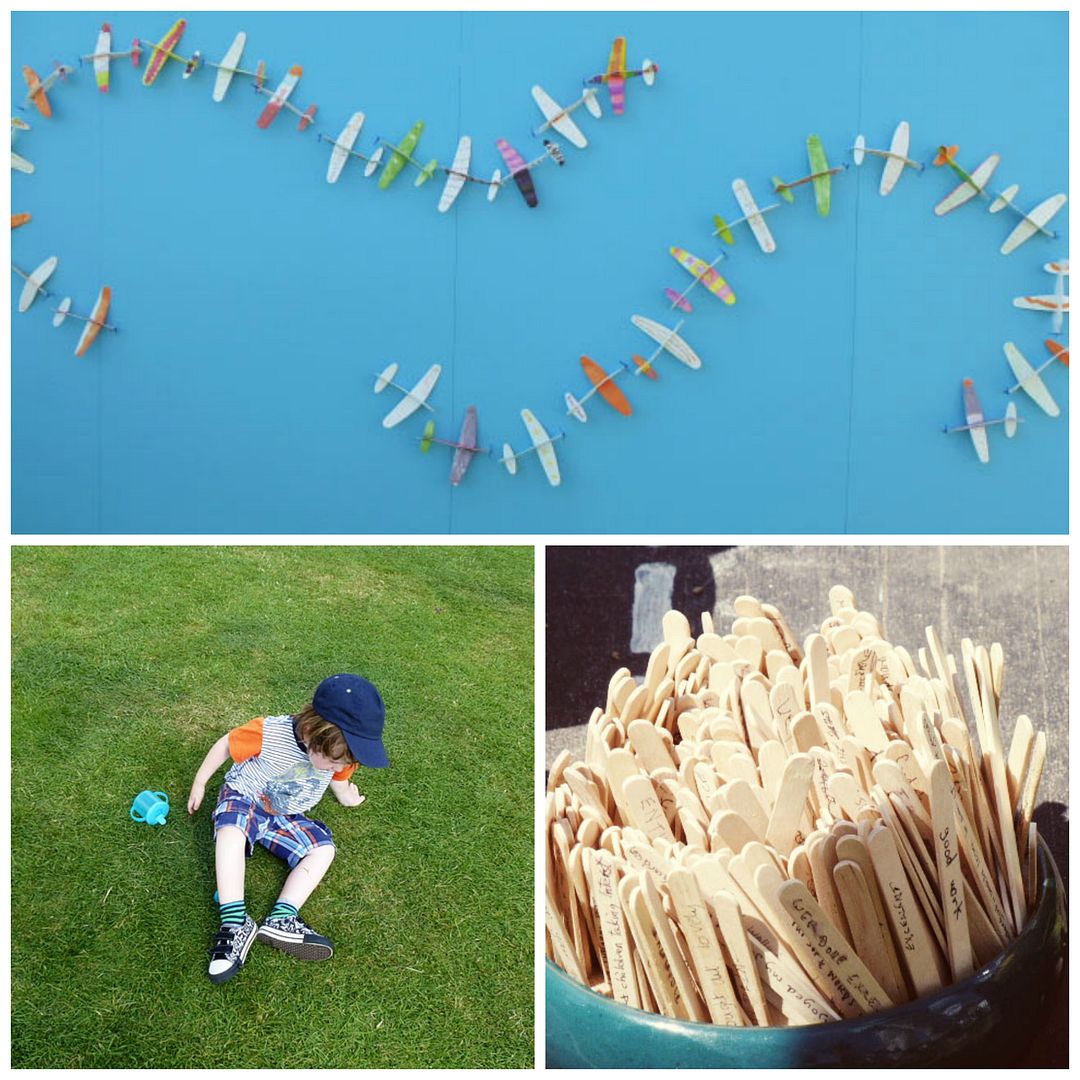 One of my favourite garden was the children's sensory garden with plenty of colourful planters and flowers mixed with vegetables. I love the outdoor xylophone although I know that they cost a LOT of money! The plants that they used were ones which encourage the senses such as grasses like Carex, herbs such as Rosemary and of course wonderful smelling Lavender. Yummy things to eat were included such as tomatoes, strawberries and carrots. The designer was Janet Leigh and there are some really good ideas for schools and especially special schools could look to when designing outside spaces.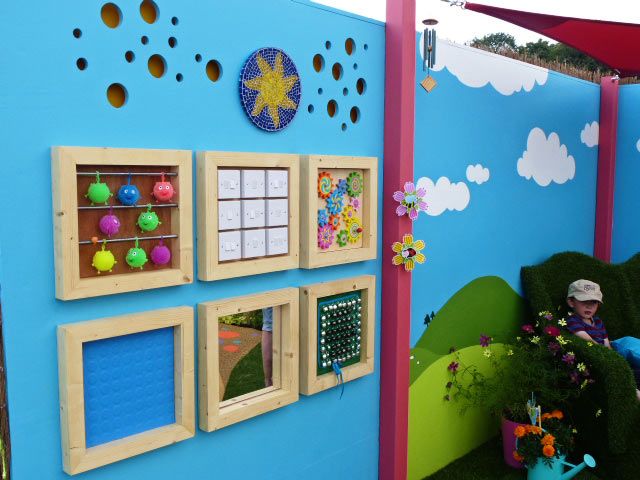 The garden won Silver Gilt and it's no surprise why. So imaginative. I love the sensory panels on the wall that you can see above, I think it would be easy to make a homemade version of these. The perspex is a super idea too. Little Bird loves looking through coloured perspex paddles so would enjoy these. We might have a go at spray painting coloured circles onto the pathway too.
Then onto the Eric Carle garden **squeal** at the colourful cuteness of this one. Love the plant pots that could easily be copied at home - spray painted white and then paint big circles onto it. Check out the sweet stepping stones although they look pretty creative - above my skills.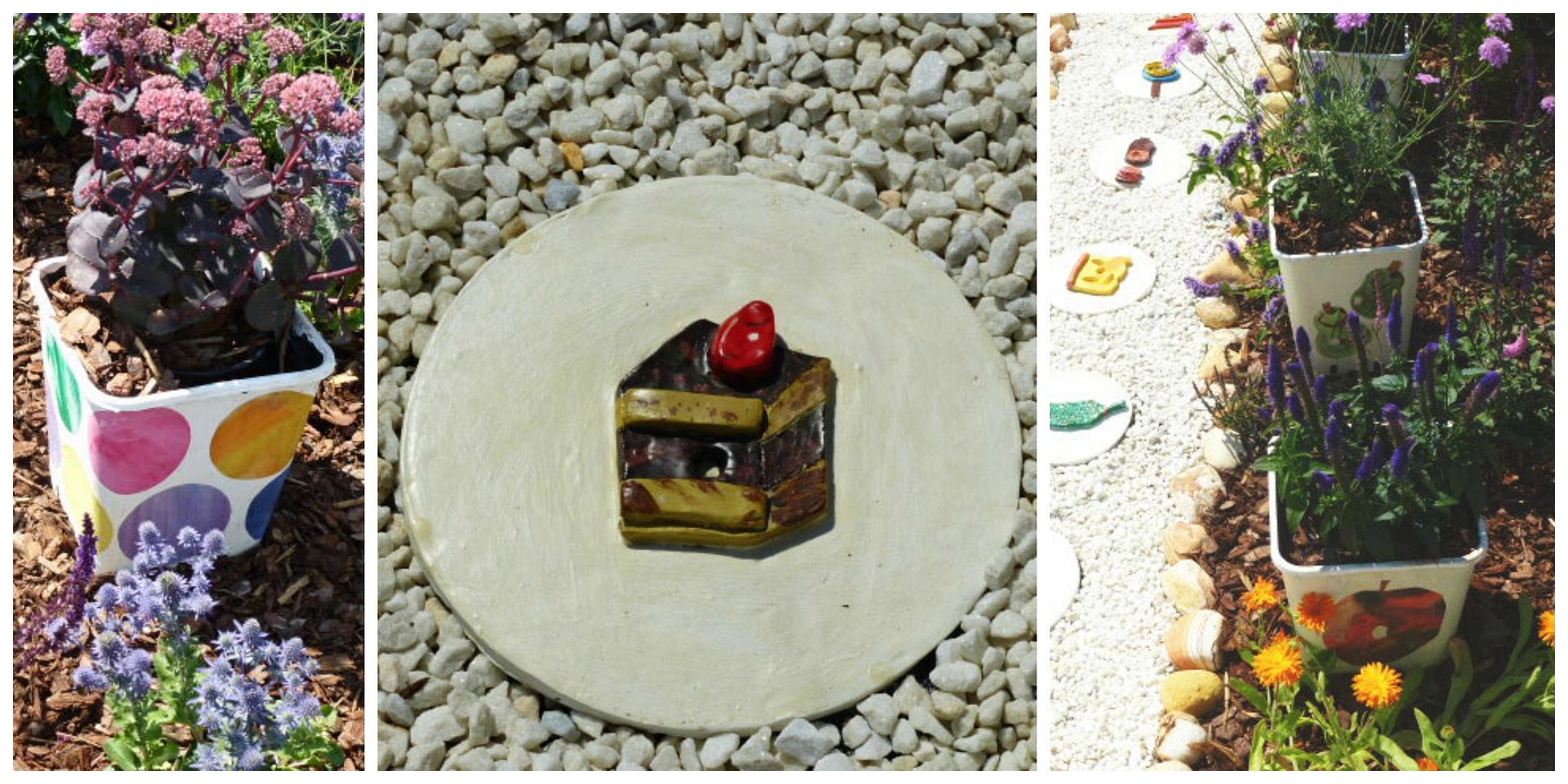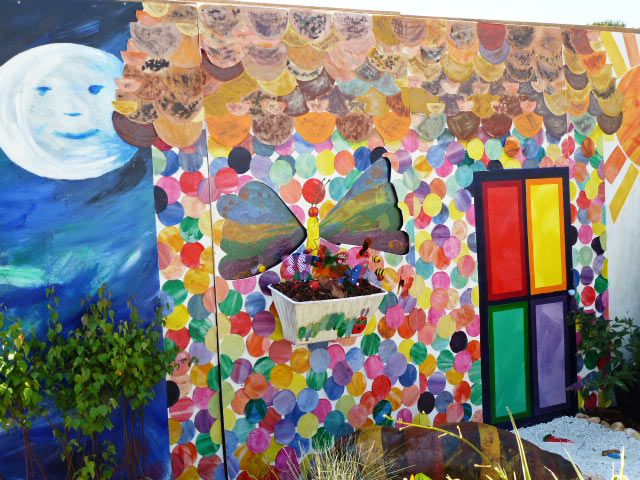 Woollen spiders webs - I could do this. More painted paving stones, this time in an Alice in Wonderland theme. I'd like a little sandy patch too in the garden and could make little camels I'm sure. LB could help paint them.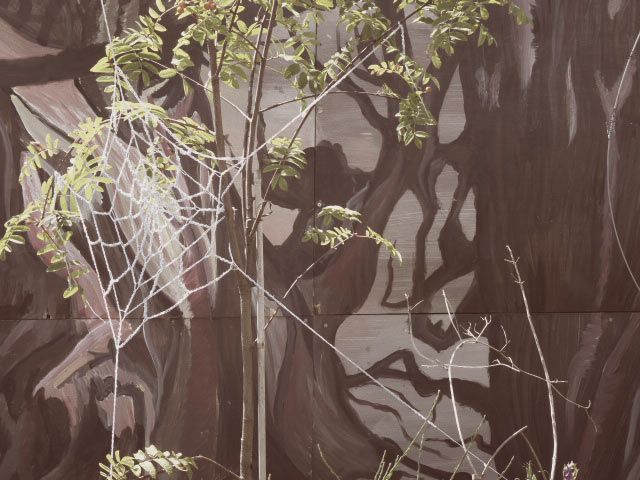 Every garden needs a hobbit house. I would absolute love a hobbit garden, if I were rich I'd have one of those fancy ones made like this.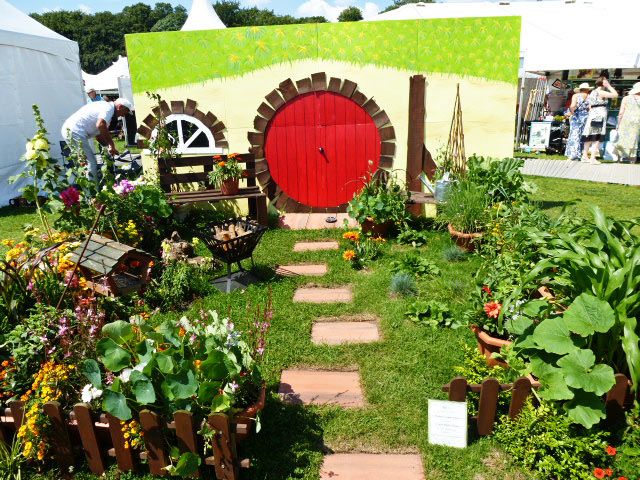 Jolly plastic bottle fishes but they need cane toppers to make them safe.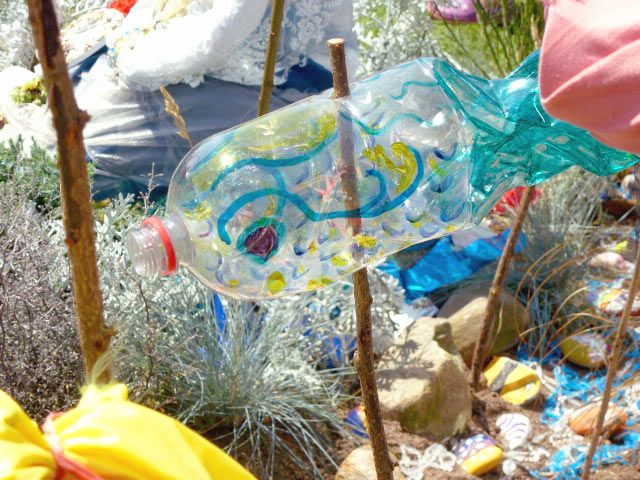 One of my favourites was the Stig of the Dump garden complete with Stig den decorated with broken wheels, rusty garden tools, pieces of hosepipe and old Wellington boots. I could hide in there with my morning cup of coffee.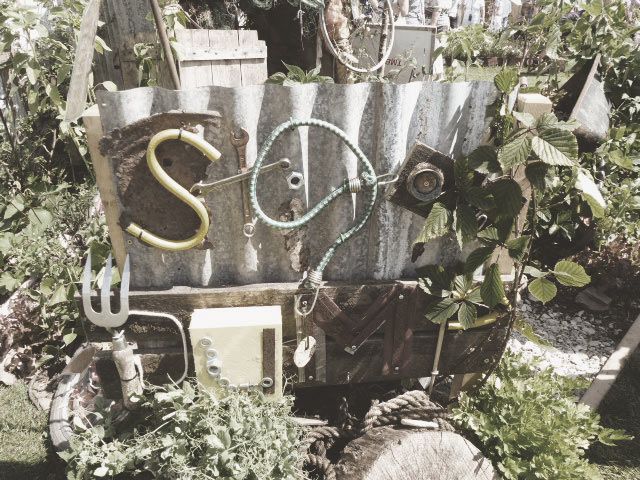 Back with Mammasaurus for How Does Your Garden Grow?