August saw handfuls of berries and jam jars full of fragrant sweetpeas. An intoxicating smell that drifted through the house. Pure smell of summer to me.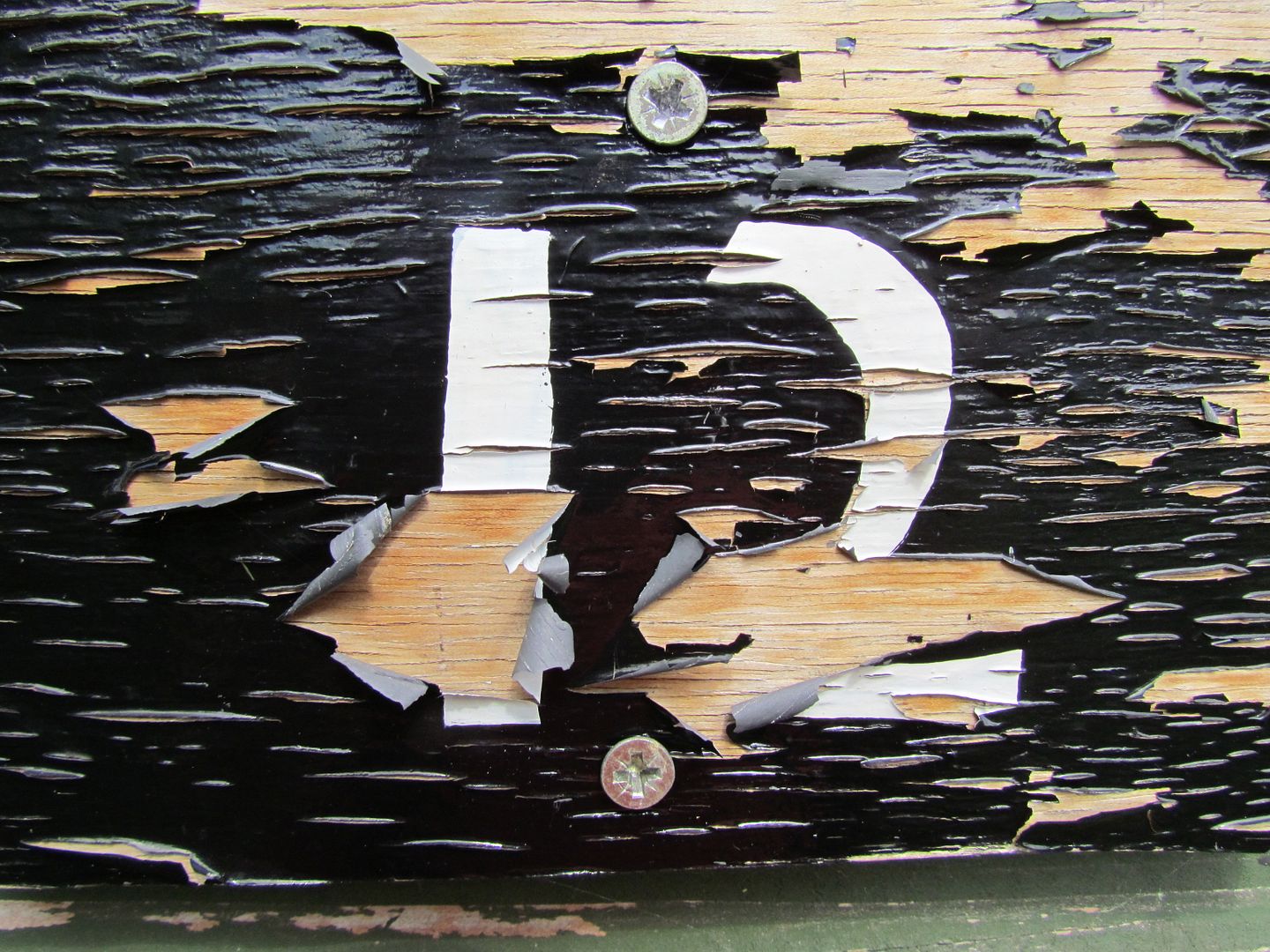 Runner beans that struggled this year and peas with unwanted tennants in the pods. Wigglers. Yuk. Next year I'm going to just grow french climbing beans and borlotti. I find runner beans too fiddly.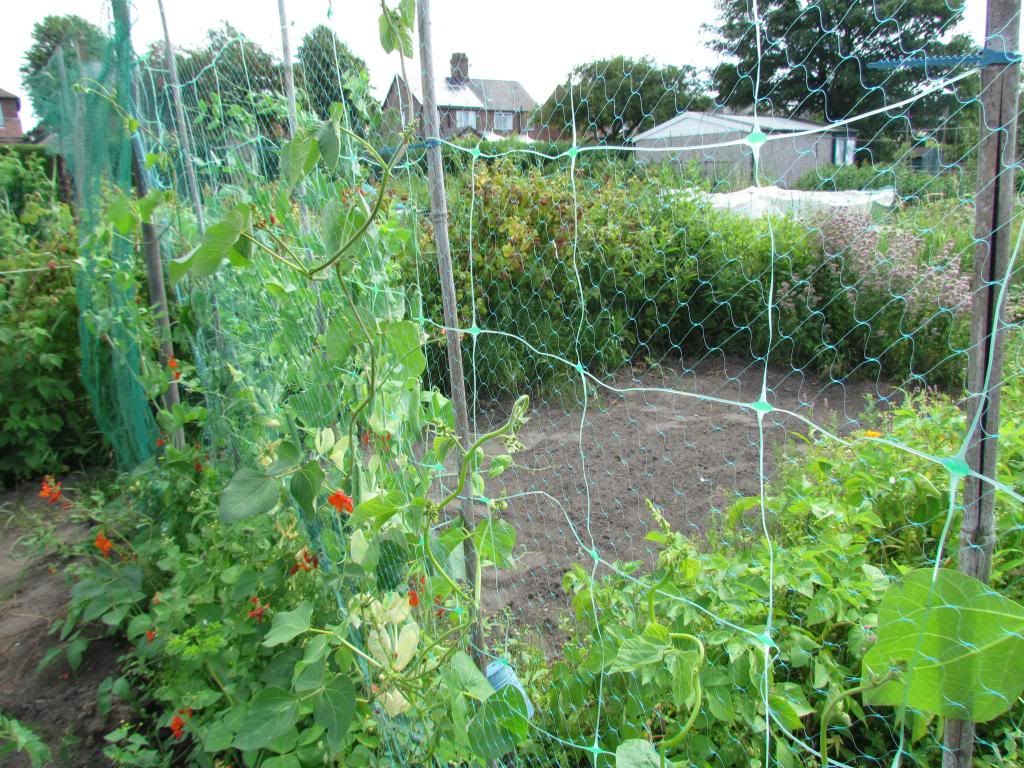 Pumpkins and courgettes if I'm honest were a no show. I really need to fertilise the plot this winter.
Teeny, tiny grapes.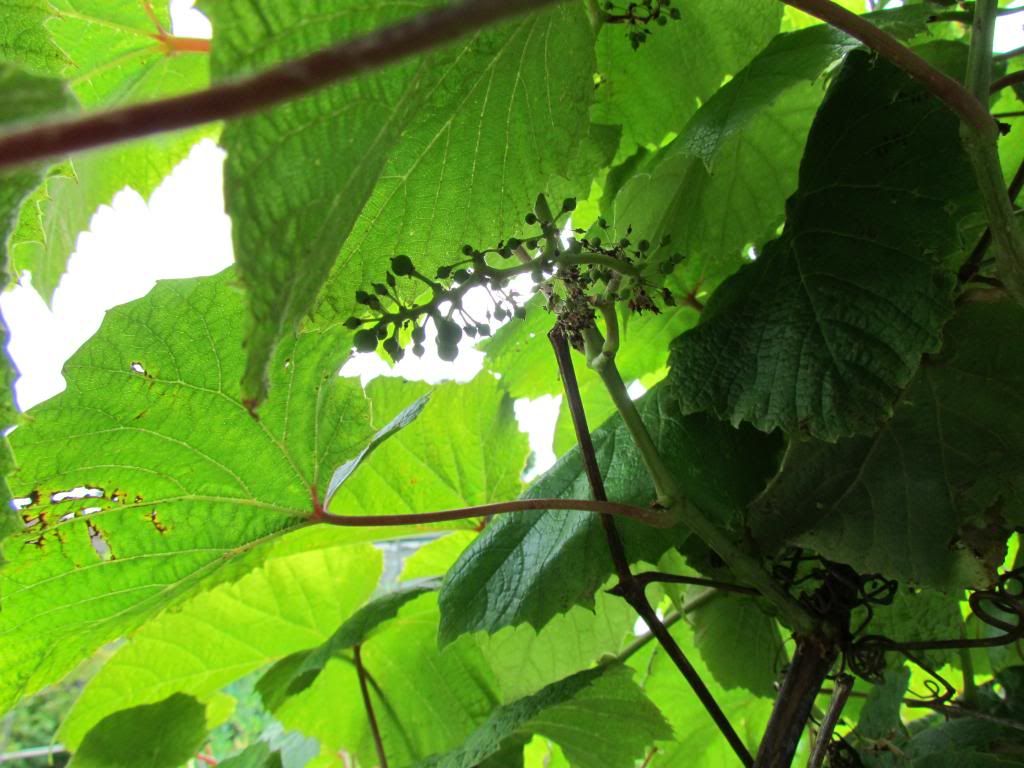 Berries were my largest harvest. Dripping jewels. Red currants an added treat into morning cereal and porridge. I baked a red currant cake too that worked out well, filled with cream and yet more berries.
My father's plot was much more successful. An abundance of everything. He knows what he's doing. A muck man. A producer of nettle and comfrey tea. Meticulous.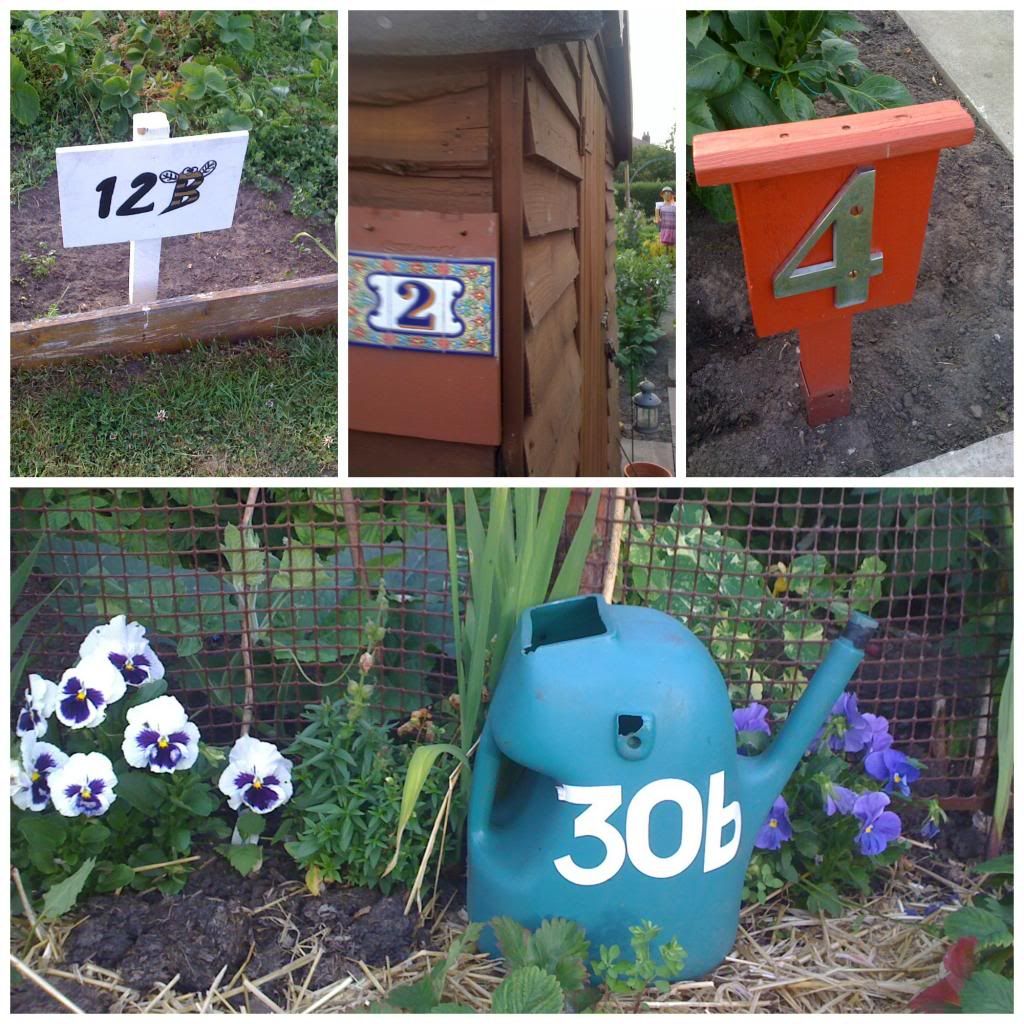 His plot neighbours are keen too. Lots of smart looking allotments with pretty displays. Cut flower areas and clematis climbing sheds. Huge lavenders and pergolas to allow sweetpeas to climb up. Some plots are more like little gardens, I like this.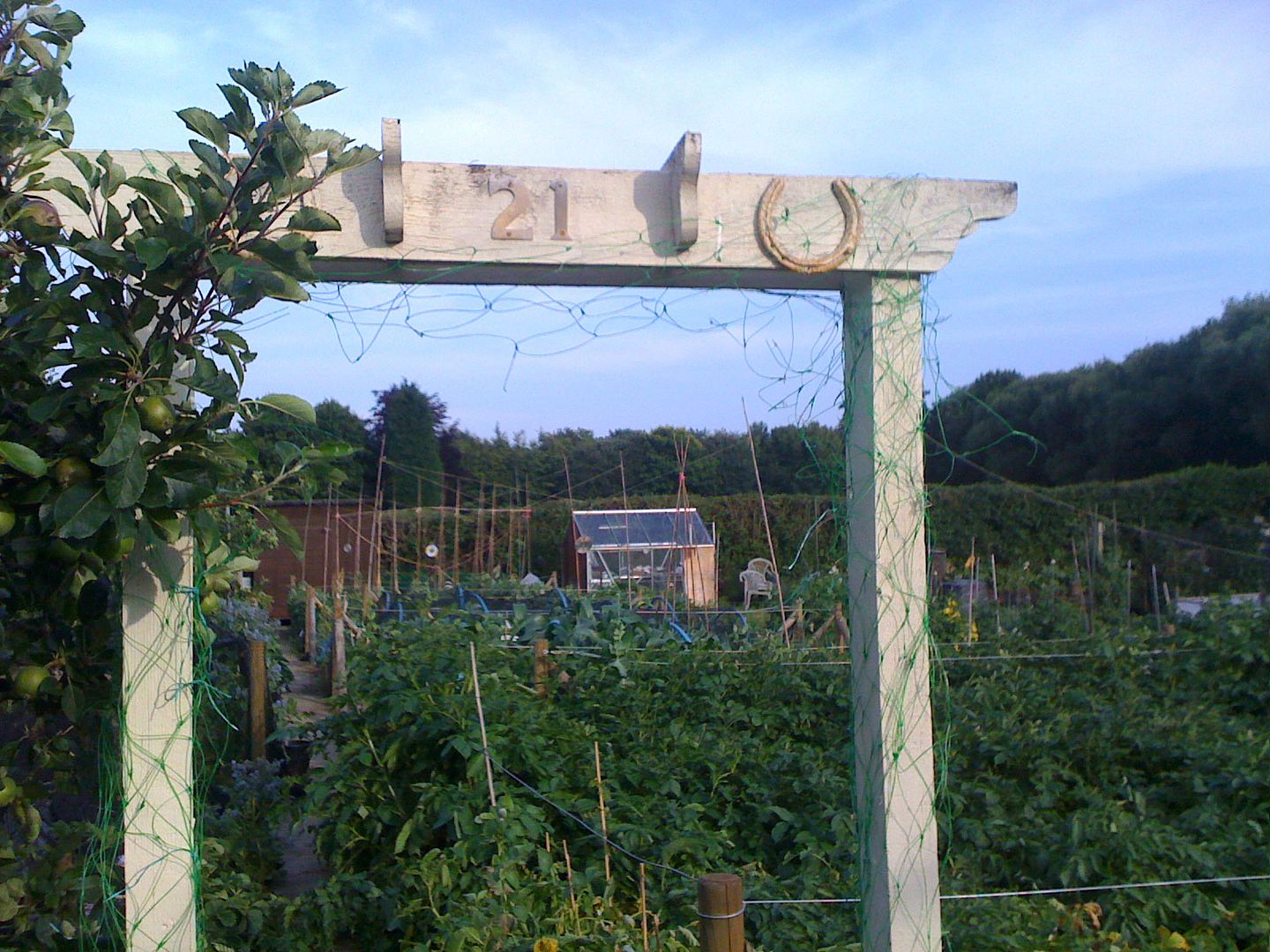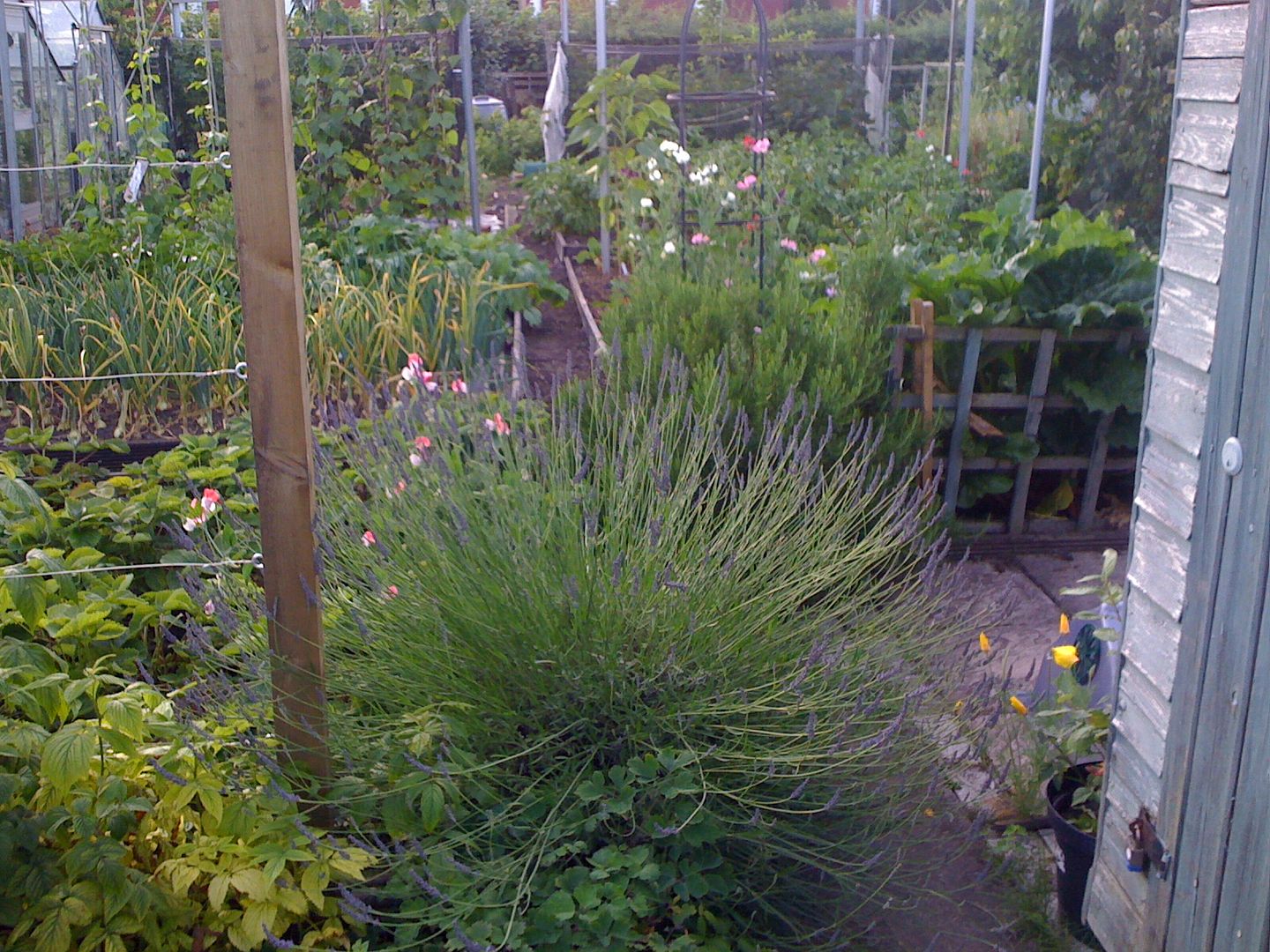 Hello there Miss Scarecrow. This would be fun to do with Little Bird next year. I must go and look for some scarecrow festivals this weekend - one of my favourite trips out.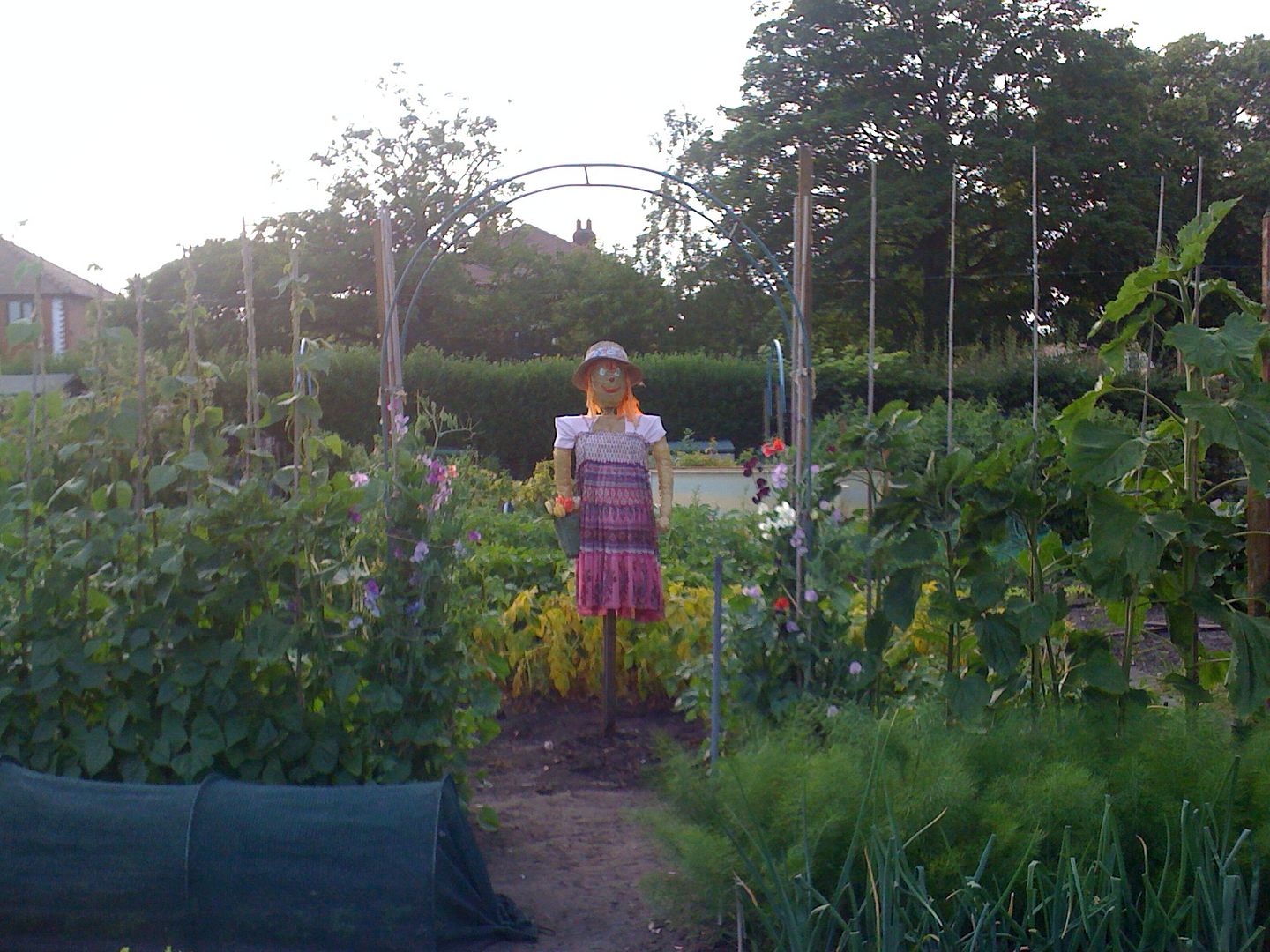 Grandad as silly as ever, pretending to be a dinosaur. Cue giggling Little Bird.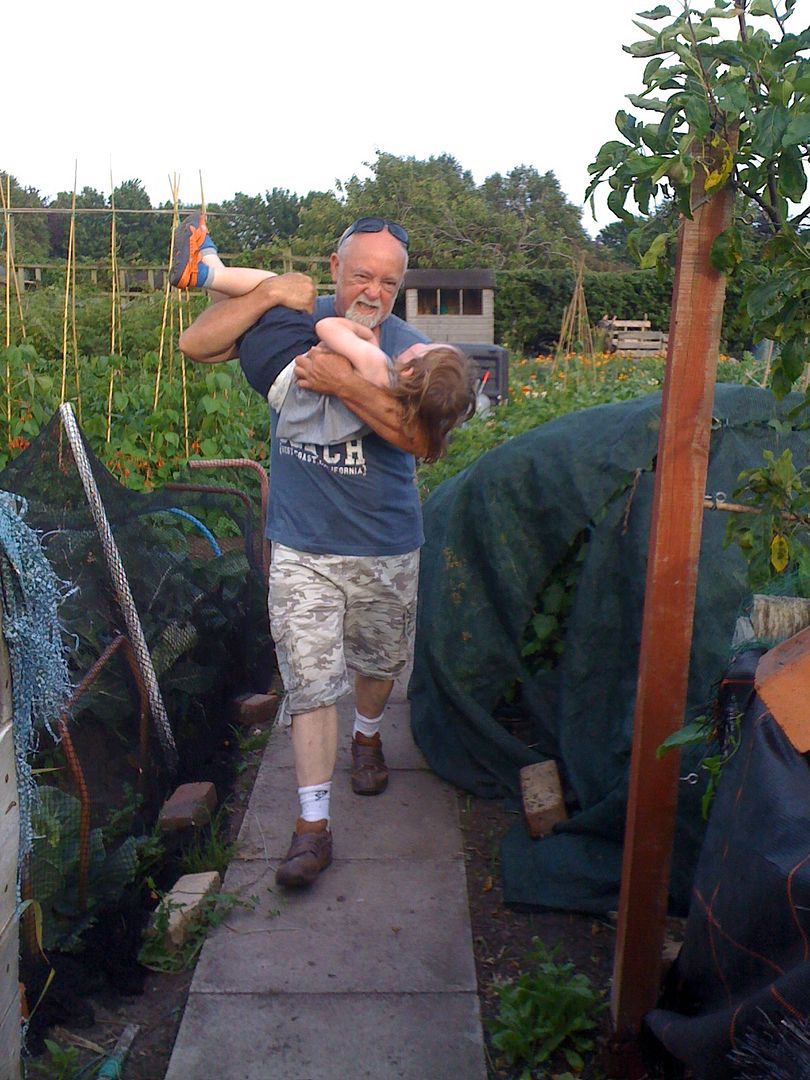 These grapes are just a bit better than mine. Ha, ha.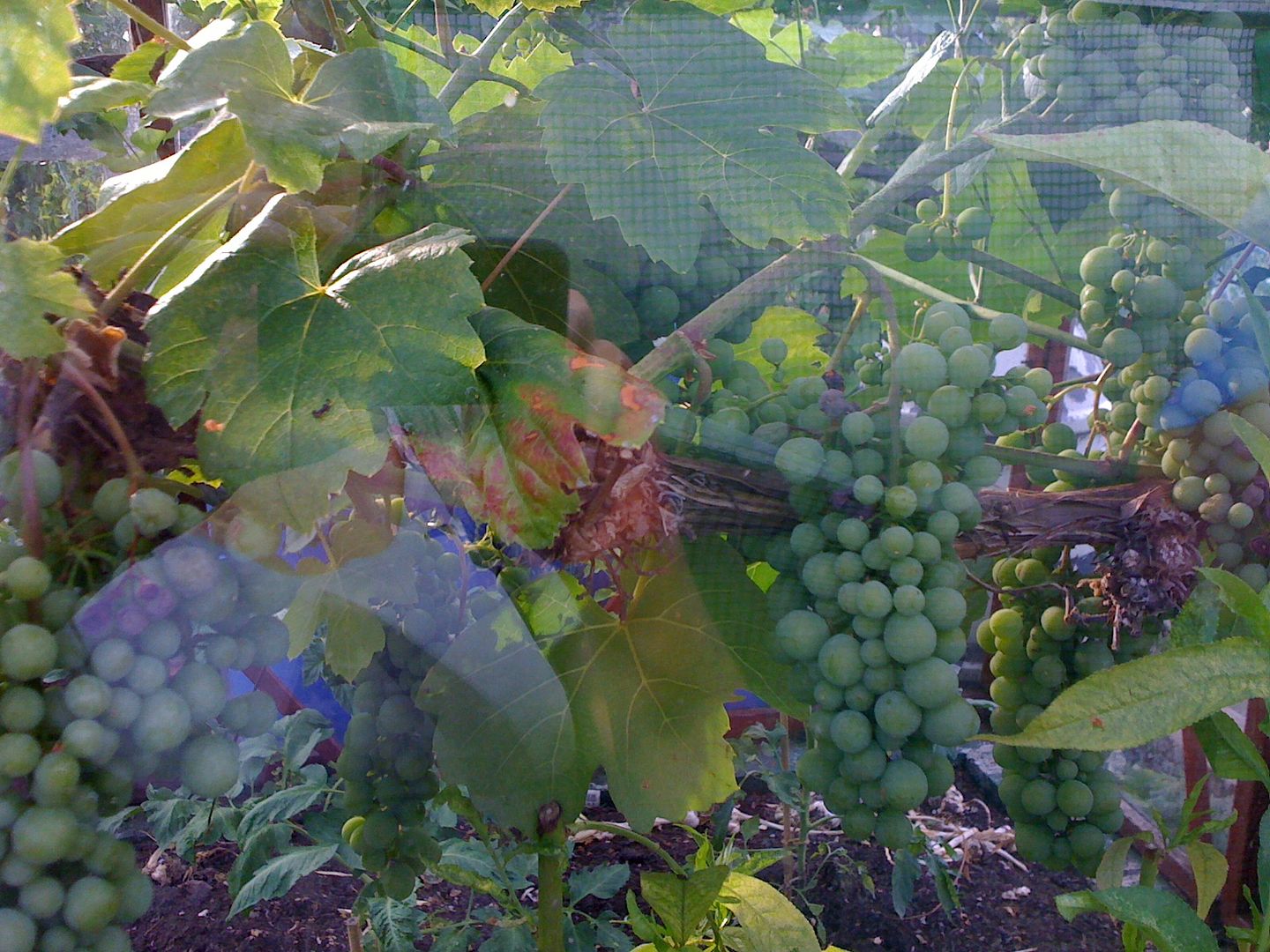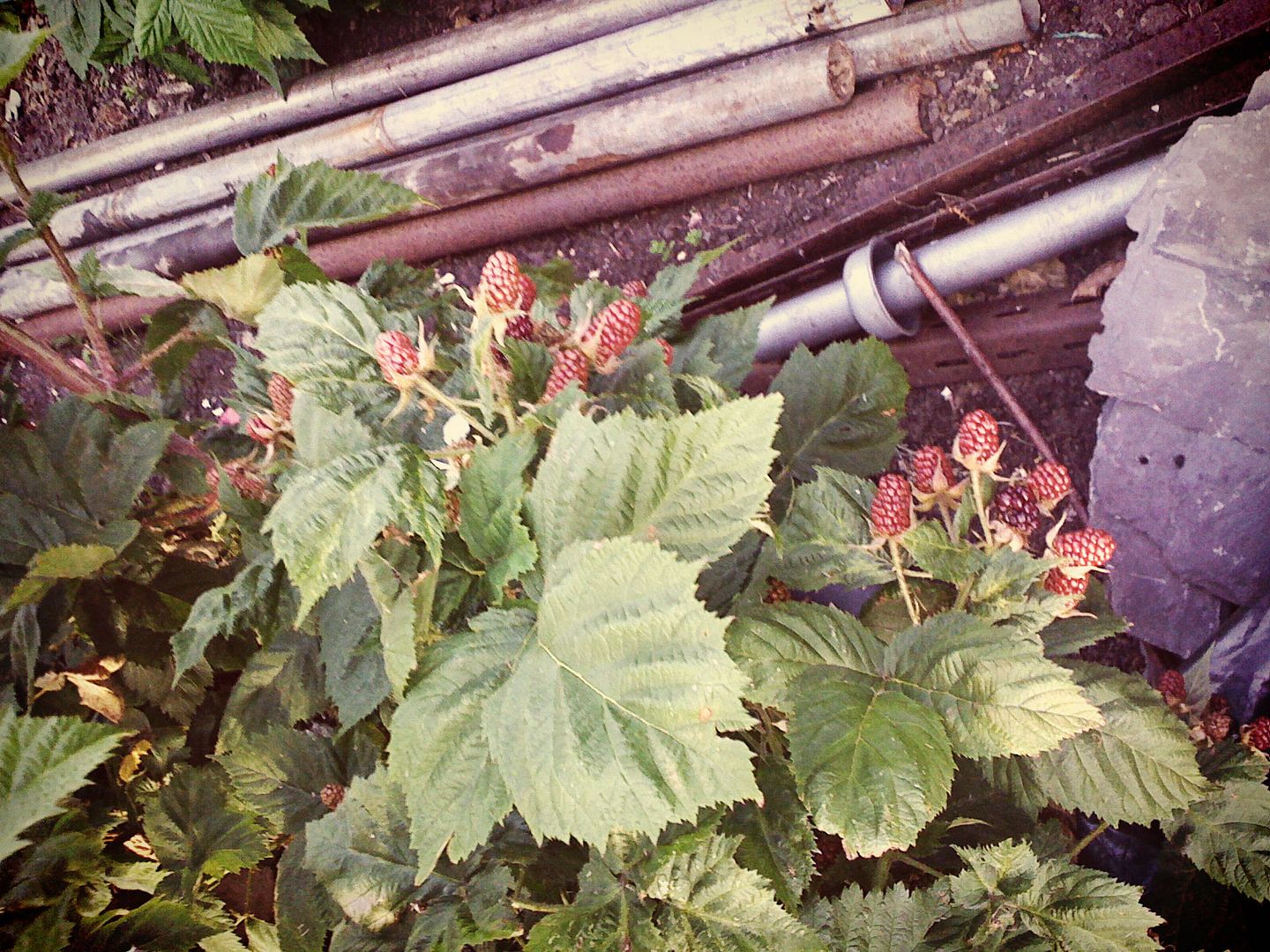 Harvest box from my dad to take home with us. Cauliflower cheese, rhubarb crumble, courgette fritters and lots of soup. This week I need to get back to my plot to start tidying up and taking the tomatoes off now - still green, to ripen at home. I promise you allotment that I will do better by you next year and will deliver you lots of horse poo.
Joining in with How Does Your Garden Grow? at Mammasaurus.