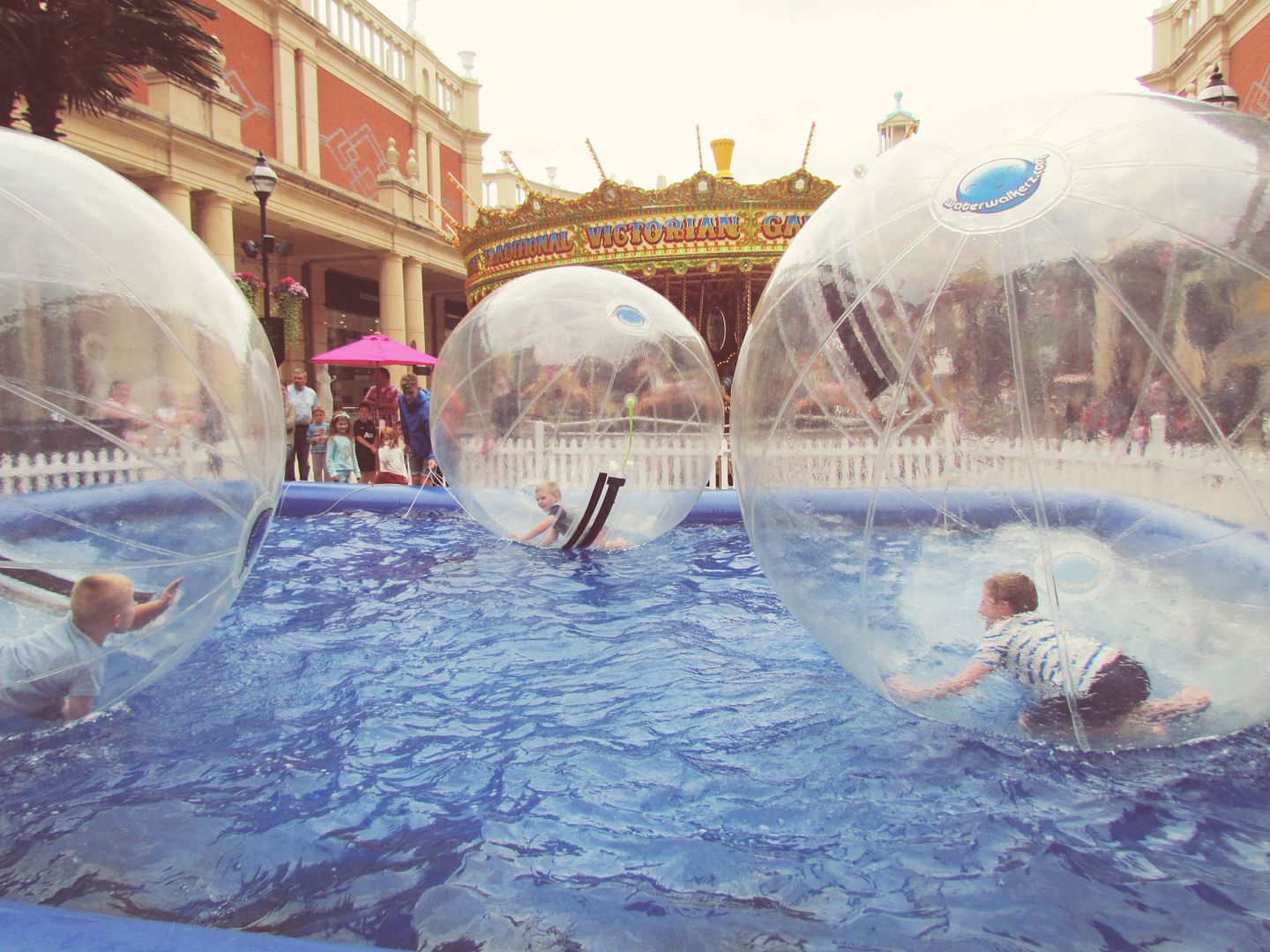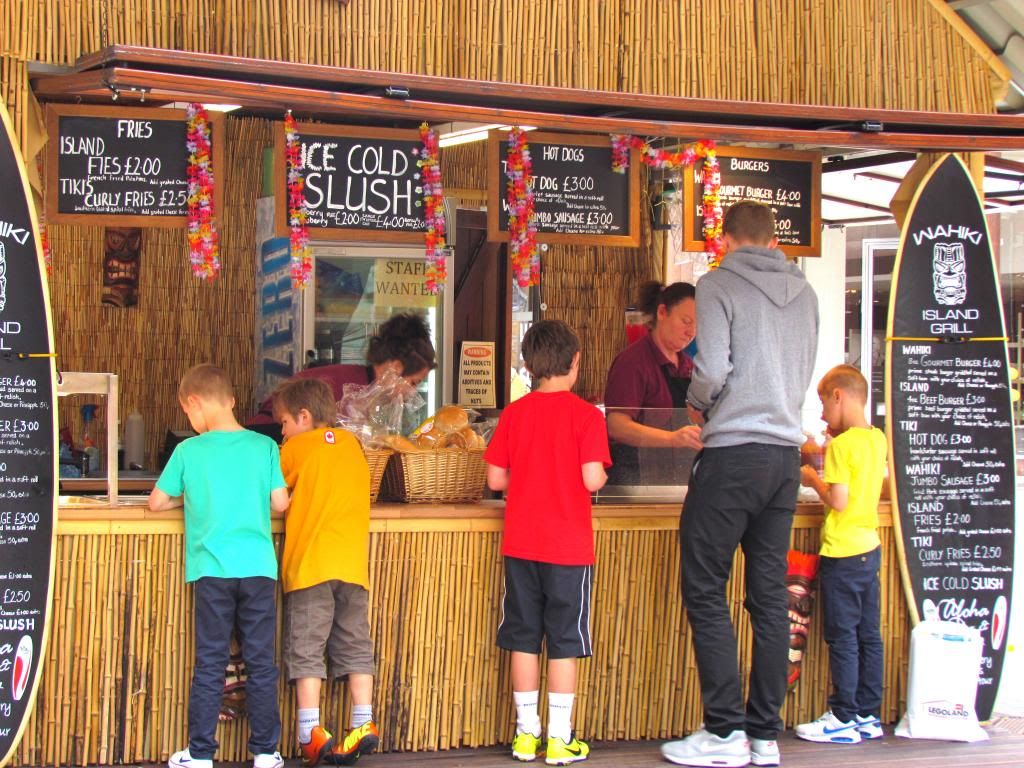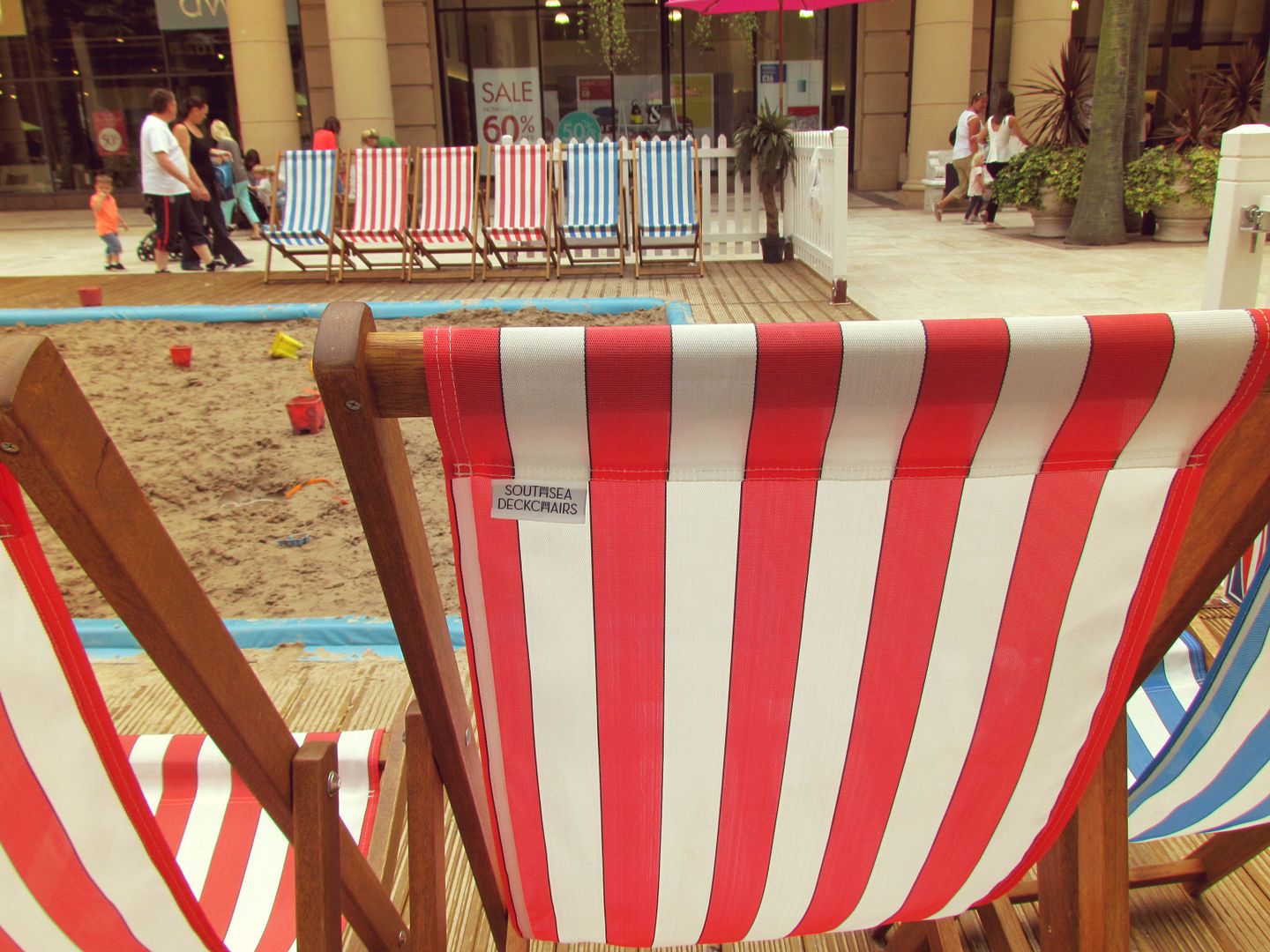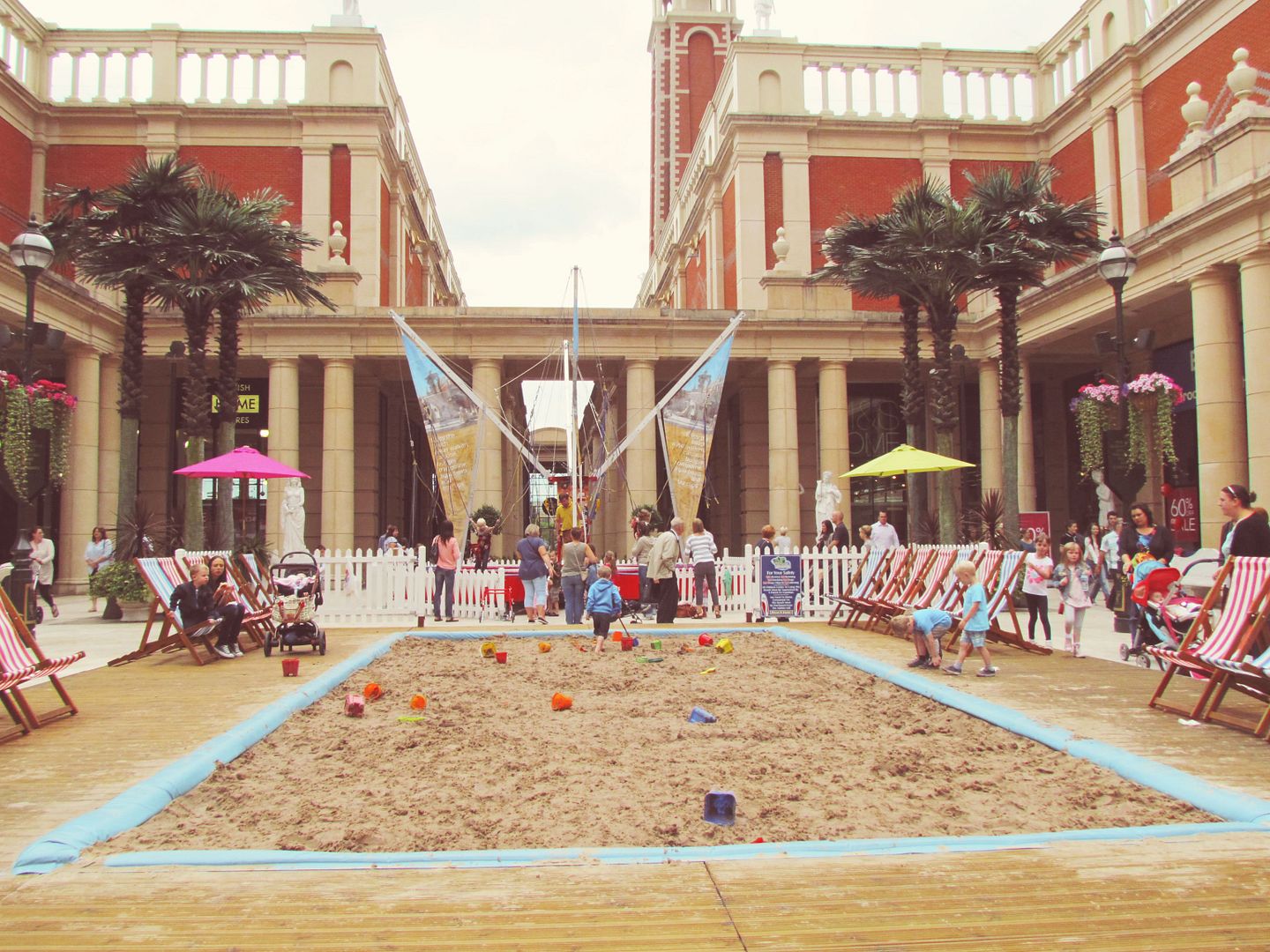 Sunny days and unusual sights of children skimming the surface of a pool in large bubbles. What must he be thinking at this I wonder? Just a jump and a skip of approval that this is interesting and an attempt to bypass the barrier. Being three and brave.
Before I ended up carrying a sodden child through this urban seaside that had sprung up at the shopping centre, we moved onto the sand. A mini beach to rest at with your shopping bags and a cappuccino. Bouncing bungee's and carousels were busy with children, happy for some entertainment during the tedious shopping excursion. I remember them well as a child, bored stiff, stood below rails of clothing whilst my mother and nana couldn't decide between pink or peach. I don't take my son shopping very often.
The fountains are our highlight. Jumping droplets and squirting water are of the utmost interest to Little Bird. As the fountains perform their dance, so does my son. Forgetting quite where he is and who is around. Mesmerized.
We were here to actually go to Sea Life Manchester but the queue was winding its way across the plaza, so we spent a little time mooching about first. Eventually we did line up and it was certainly worth the wait. Spiny, colourful, puffing, gliding, jelly, snipping, scary and flat. All varieties, all deserving of a few more Little Bird happy skips. I was expecting to see Jaws but they were just weenie sharks - I'd still be scared with them though. Personally, I thought the big head was more frightening - making me dream of Atlantis and Poseidon. The deep, deep blue.