I have a strong attraction to neon, it reminds me of my 80's childhood and it's fun. Whilst thinking about my next blog style and some party prints I'm planning, I thought I'd use some neon colours but which hex codes to use in Photoshop? I chose the below colours and thought I'd add them on here in case you want to add some neon too.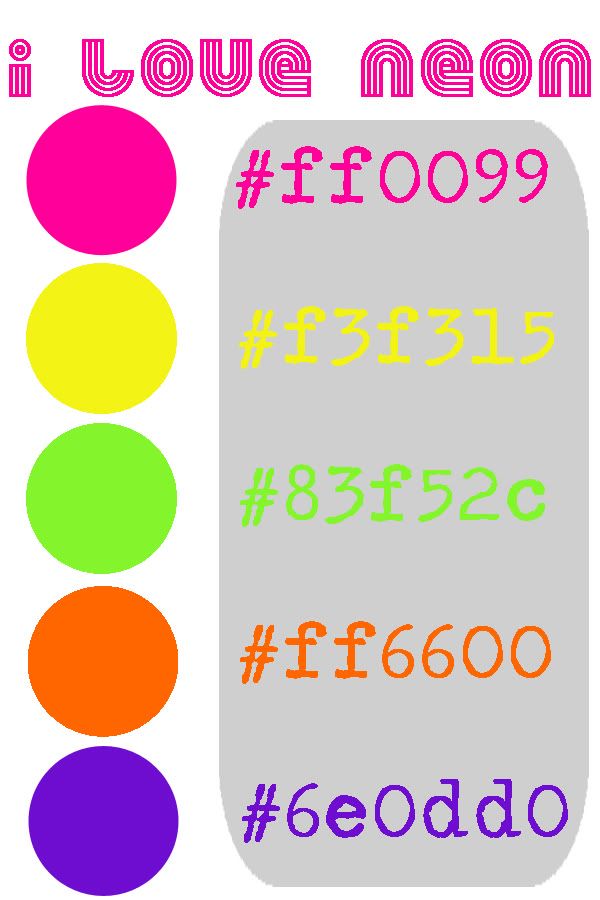 I adore the clashing colours of neons but I think for my future blog design, I'll just use one alone with a neutral - don't want it too hard on your eyes! Here is my little inspiration board I pulled together. Are you a neon yellow or a neon pink kind of person or do you despise them?
It's Daddy Bird's
BIG
birthday this year ;) so I'm planning an 80's themed get together and I'll be using a lot of neon for the decorations. I've seen some neon in the shops recently too so here's hoping I find some bright pink legwarmers for my fun outfit. I can't wait!