Coastal cottage charm - turquoise painted wooden chairs and a spotty oil cloth tablecloth with a welcoming lemon drizzle cake. Fun artwork of dogs on their seaside holiday and vintage lolly signs.
Lots of lovely seaside details like the whale chalkboard and fish decorations, cool look grey wood panelling as splashbacks and a cosy feel in the living space. Vintage granny blankets for cosying with a book and bookshelves filled with holiday reading material.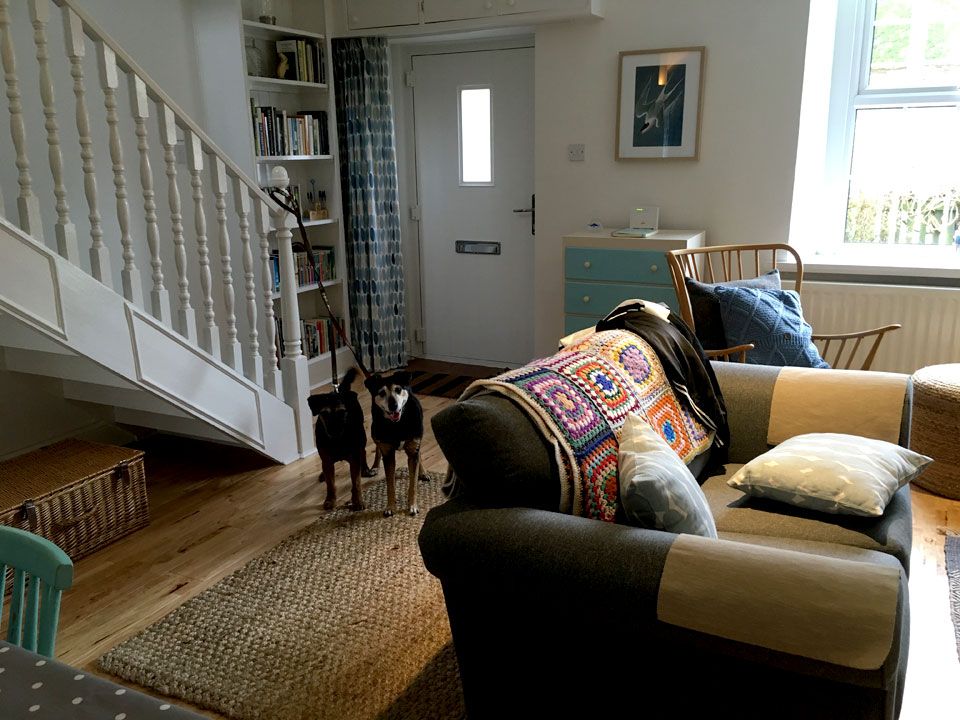 Fishy prints in the book nook and nautical details like a ship in a bottle and lighthouses - trinkets you can find in holiday gift shops and charity shops. Blue and turquoise are the main colour theme throughout the cottage, blue patterned curtains and sea blue accents in the bedrooms.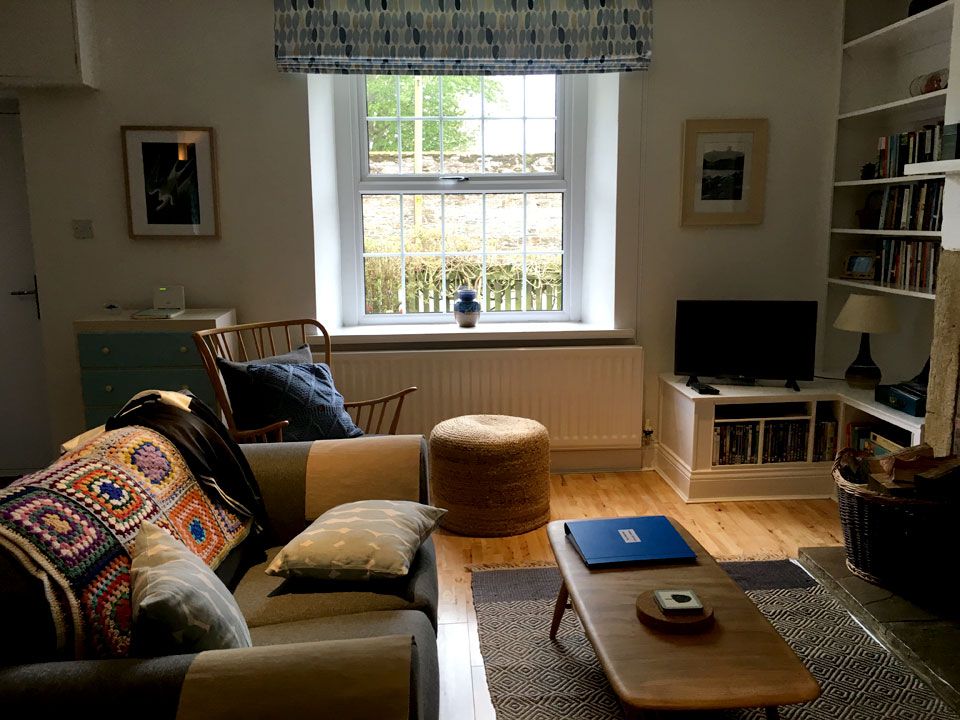 I love a coastal cottage as they give so much inspiration and whilst on holiday I picked up some new home items to take the theme home, a bargain wooden seagull was my best buy from the tourist information shop.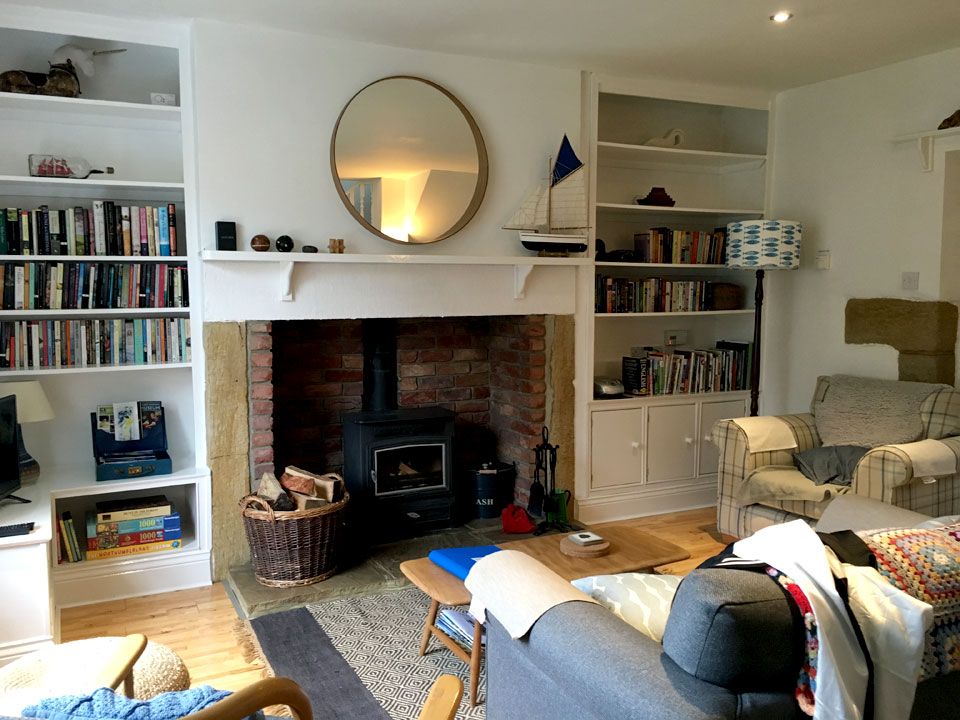 Hurricane lanterns for the salty nights with a tea light flickering.
Finally, not coastal but I love the bright, cheerful bird mugs that I've seen for sale in a garden centre. They looked great on the dresser in the cottage and given that the garden was full of birds everyday, it was a nice touch to this cosy place we stayed.