Last week we stayed in a holiday cottage on the Northumberland coast and I was so pleased that it had a garden to potter about in since we had the dogs with us and LB likes to explore outside. The view from the kitchen window was very pretty and with sparrows busy visiting the bird feeders it was relaxing to stop there with a cup of tea and watch for a while.
The back garden was on two levels and then had a little blue gate separating the lawned area where daffodils circled an old tree and the grass grew longer for a naturalised look.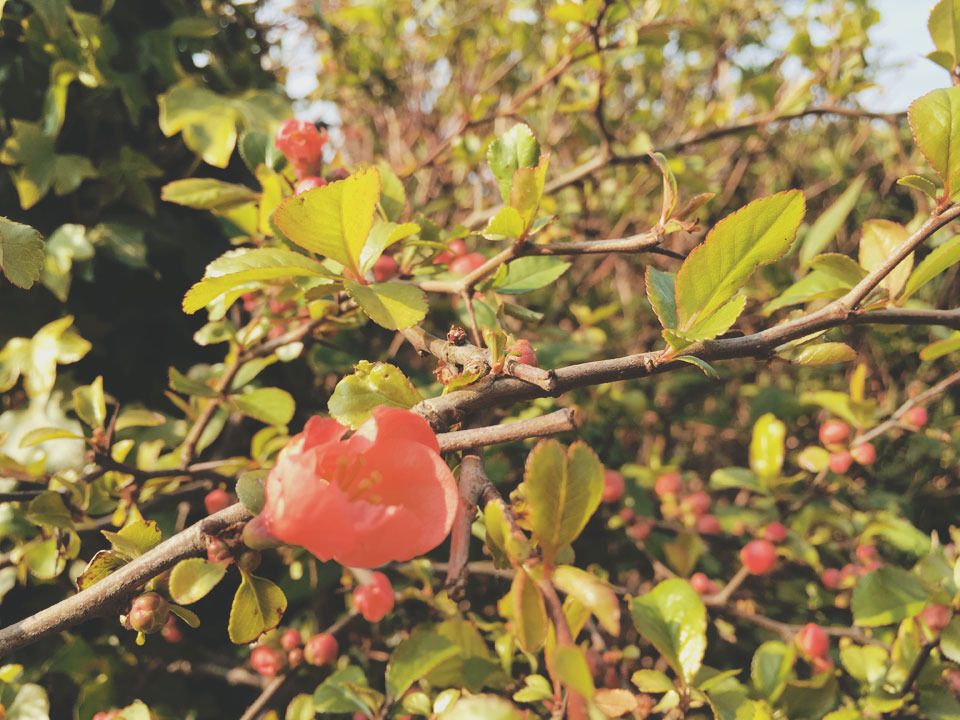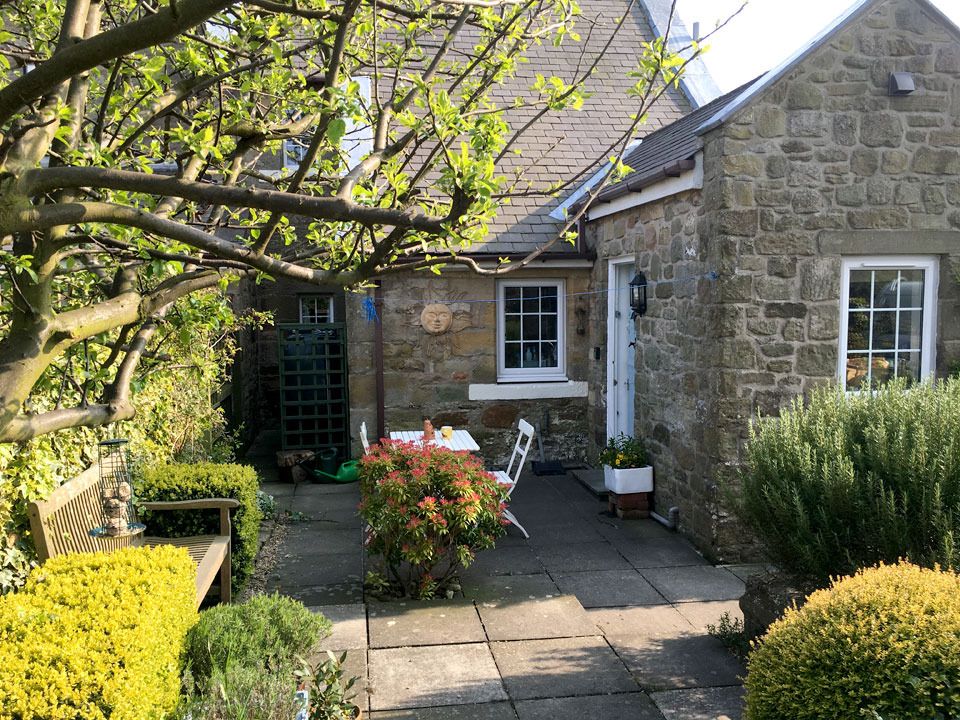 One of the focal points was a grand bug hotel that was perfect for helping separate the two gardens and making a home for creepy crawlies.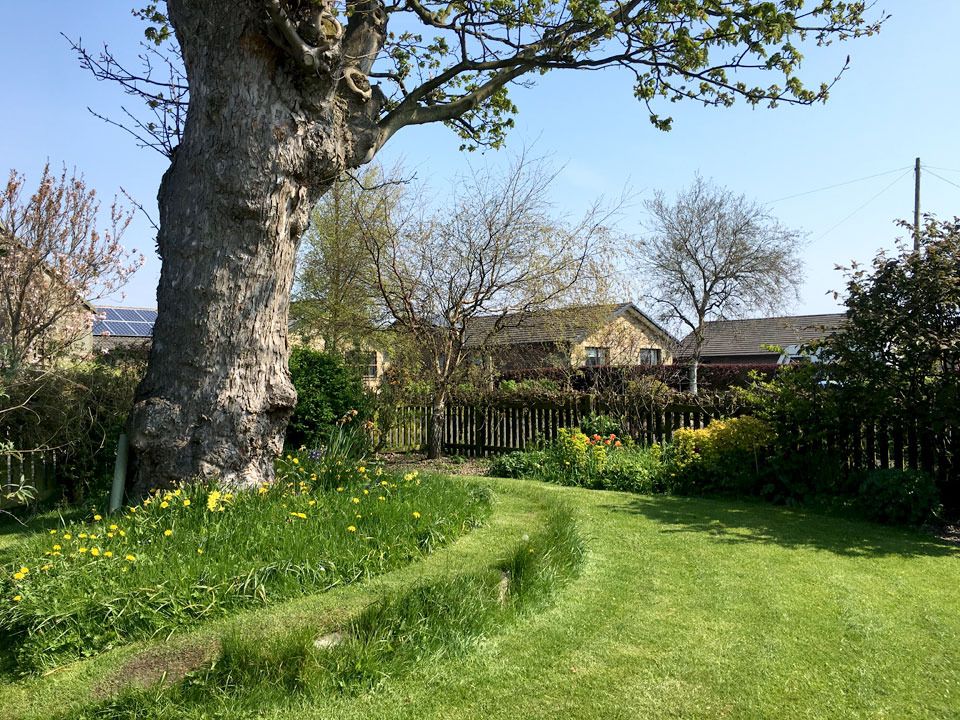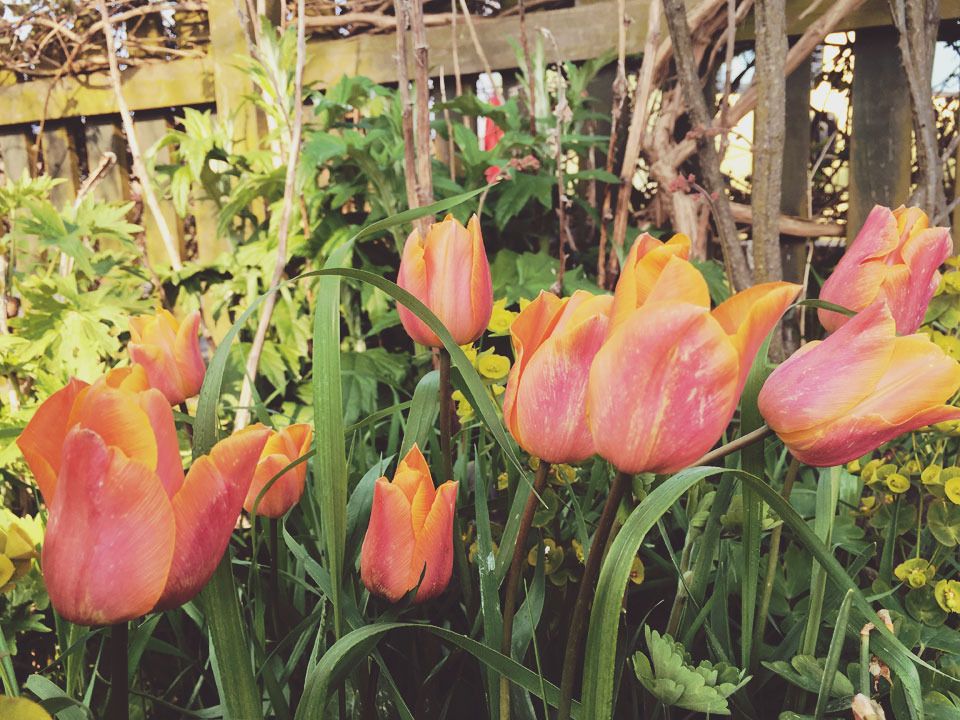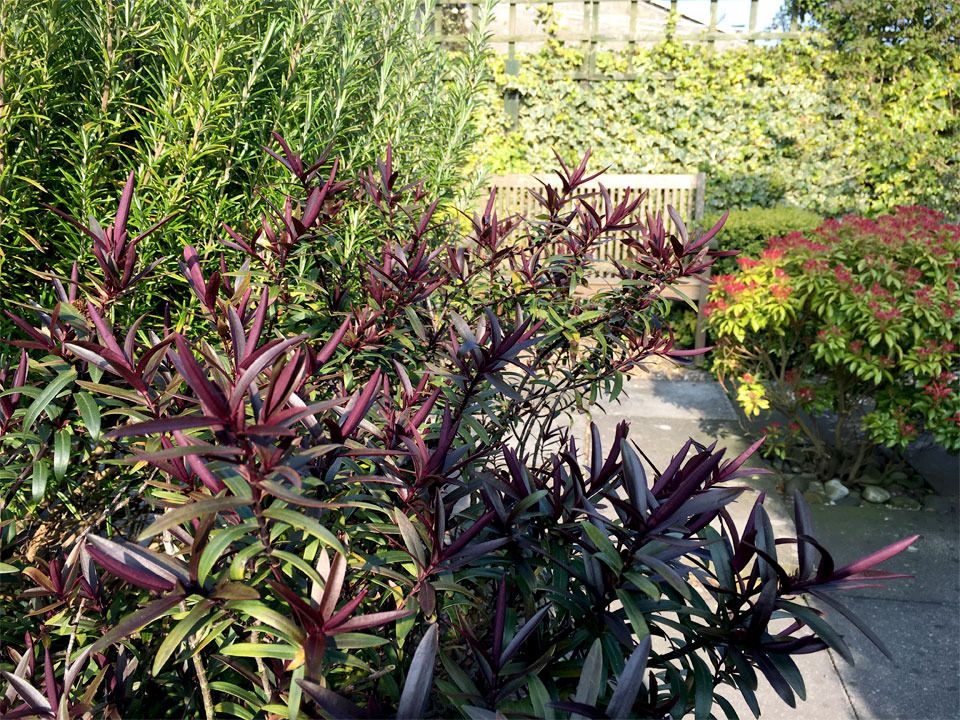 The dogs enjoyed sniffing around and it was comforting to have a secure garden for them and LB who ran around burning off energy after our day trips. I loved the herb filled sink by the back door and used the mint and chives in some cooking - must look out for a vintage sink to do similar with back at home. On the look out for a bird bath now too as it was really amusing to see the birds splashing around, especially a huge round wood pigeon that more or less displaced all the water whilst he fluffed and ruffled about.
Joining in with How Does Your Garden Grow? at Mammasaurus.