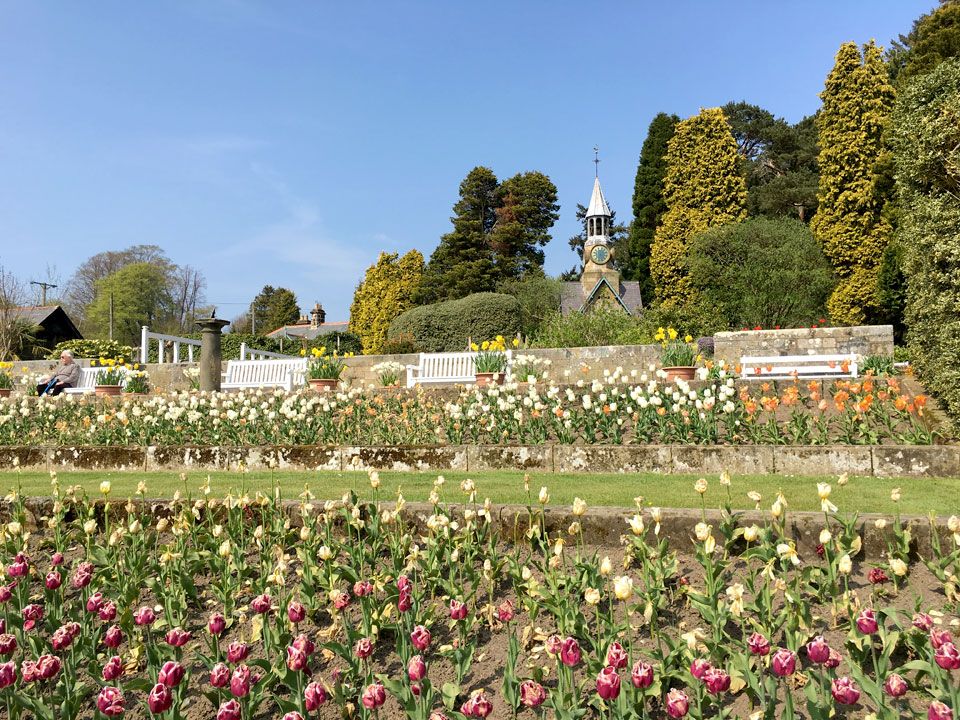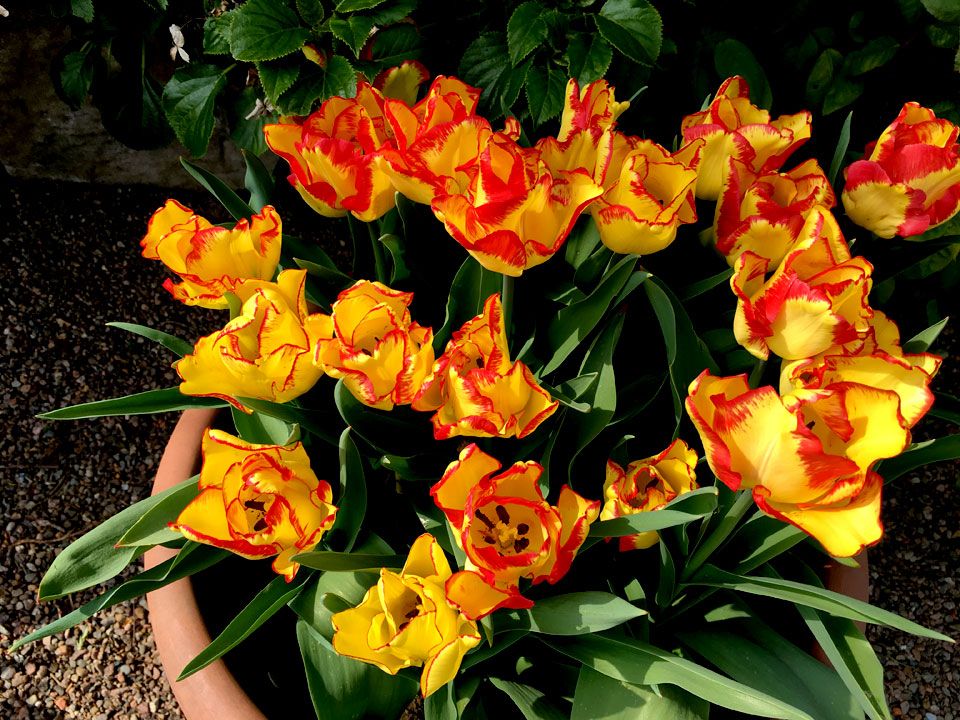 It was a scorching day and we headed to Cragside in Northumberland which is a huge National Trust Estate, a Victorian delight and it really is massive. The walk over to the formal gardens had the dogs panting and a small child whinging. So much so that at the garden gate he erupted into the meltdown point of no return and I left him with his daddy and a rucksack of snacks. Ha, ha, off I skipped for some carefree mum garden viewing....until I realised I could still hear the crying across the tulip terraces.
Reunited with the dogs, thank you National Trust for allowing them into here, I looked around at the formal planting - lots of pink daisies and perennials ready to burst into life.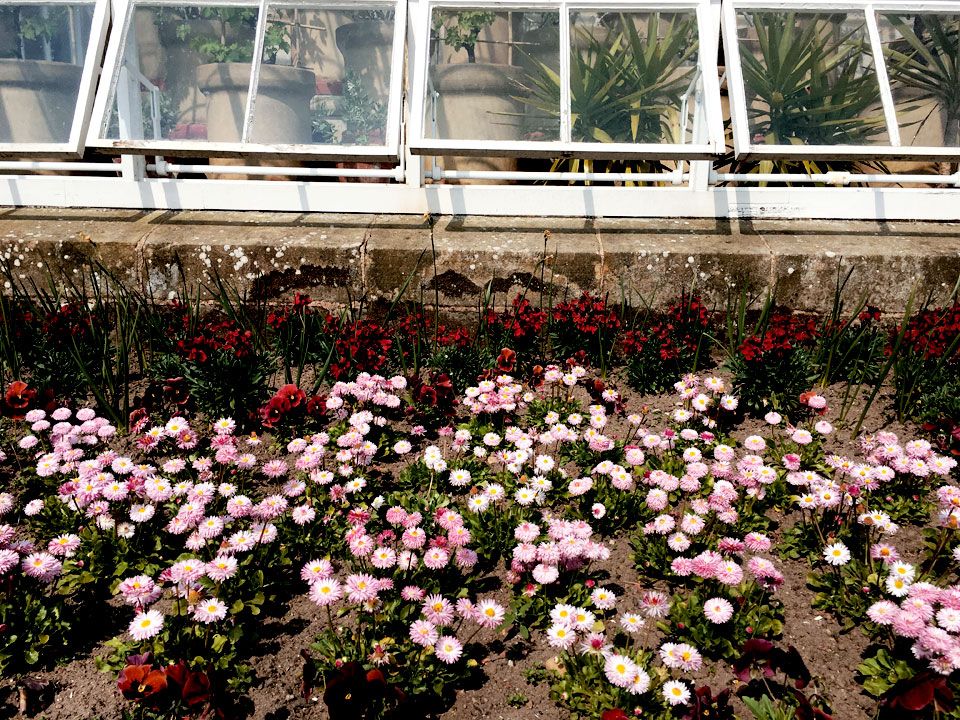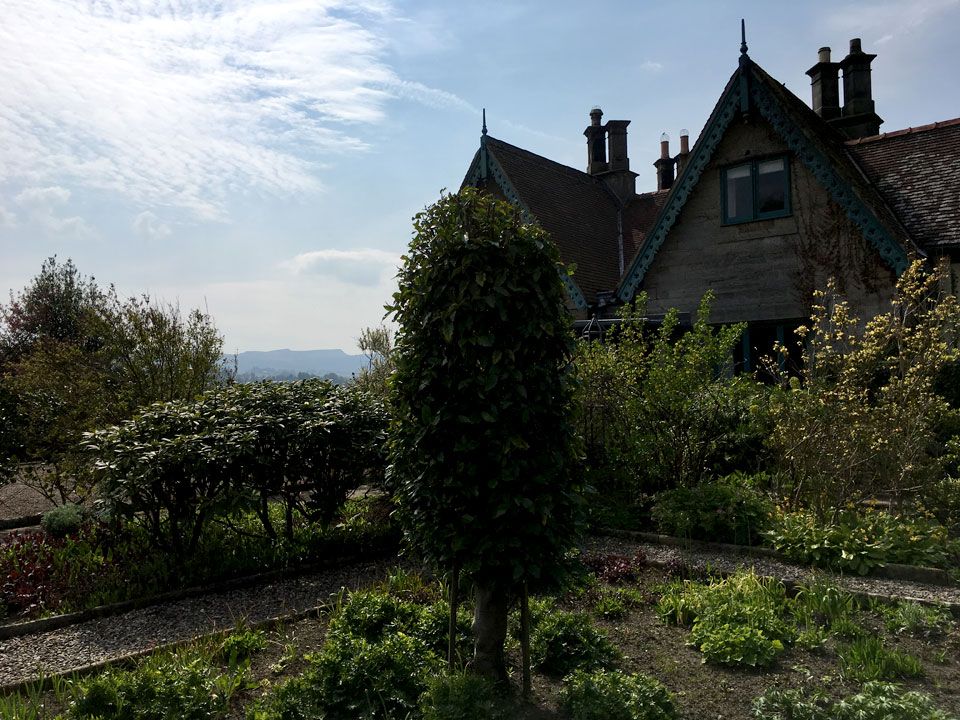 In the hut of tantrum by the gate of despair.
In the Orchard House of happy mother looking at figs and hoping the terrier wouldn't cock his leg up.
Tulip inspiration, I must buy lots of tulip bulbs for autumn for patio pots and planting in the flower beds, I'd love a trough of them at the allotment too.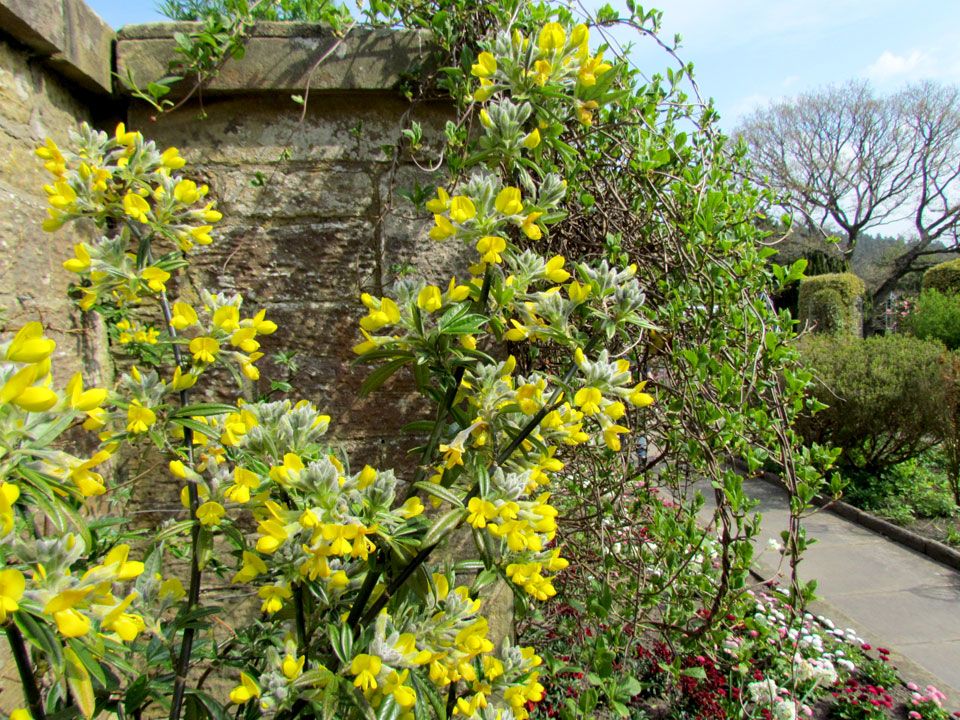 Pink and yellow are a favourite combination of mine.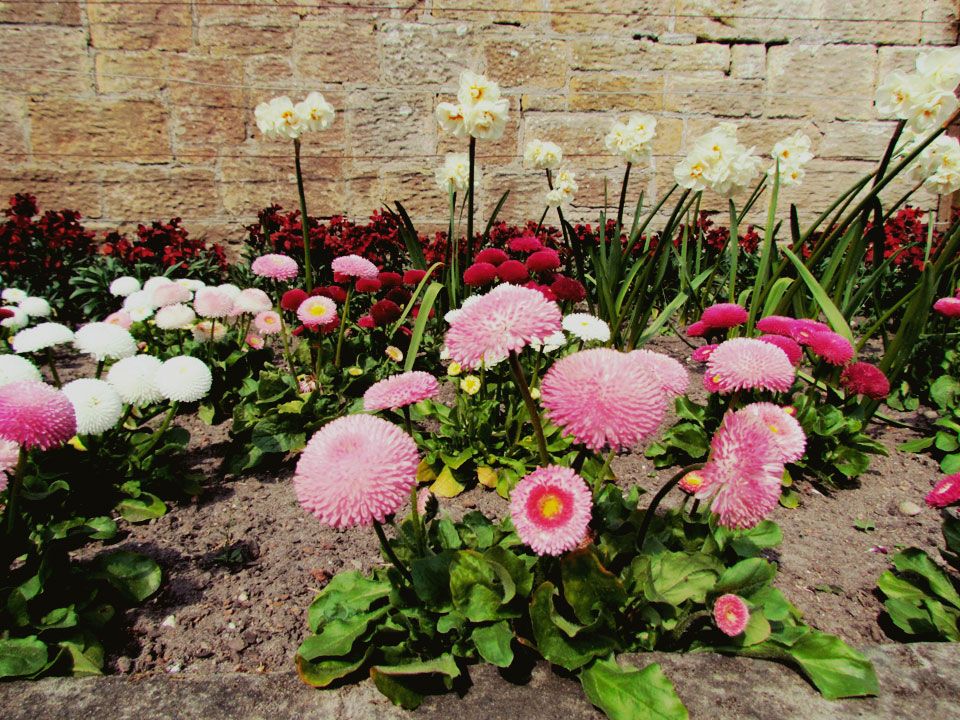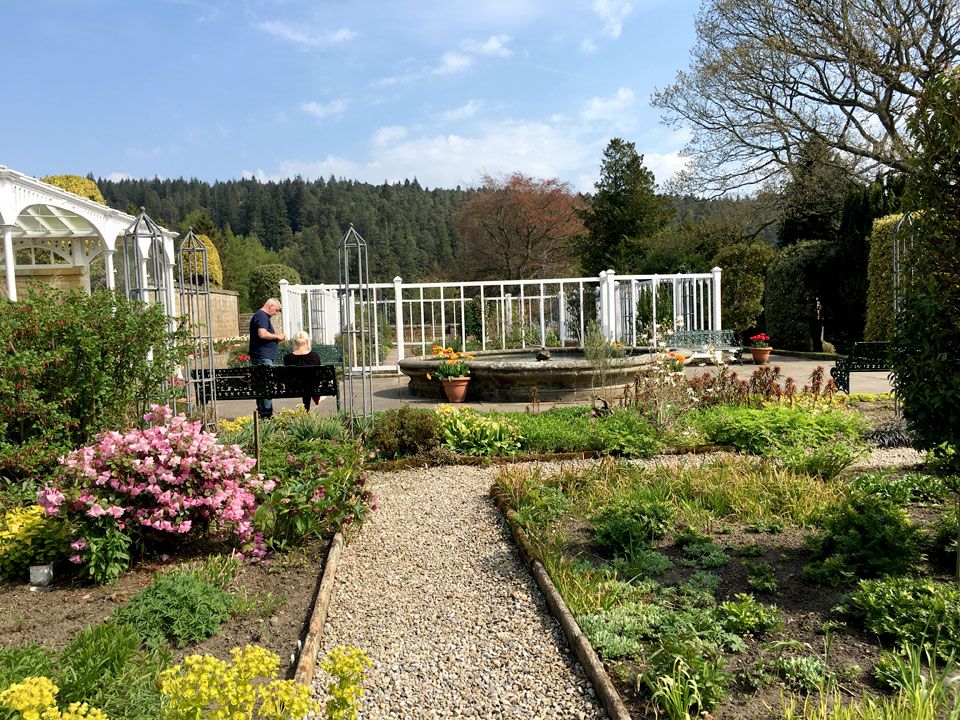 A bit happier heading up the steps and tears wiped away - nothing a bag of crisps and a biscuit won't cure. Normally he loves the gardens but ah well, another time. Kids eh?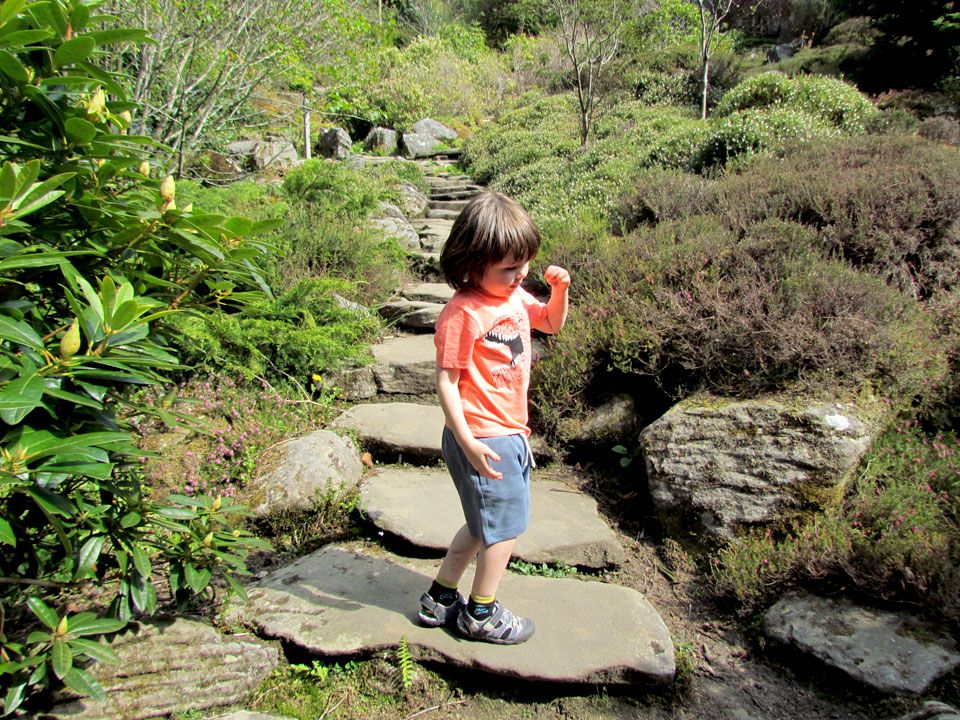 Joining in with HDYGG?