We were very lucky to receive a gorgeous gardening starter kit from MoneySupermarket for their #KidsGrowWild challenge with Britmums. A cute bag with gloves, watering can, fork, trowel and three packets of seeds.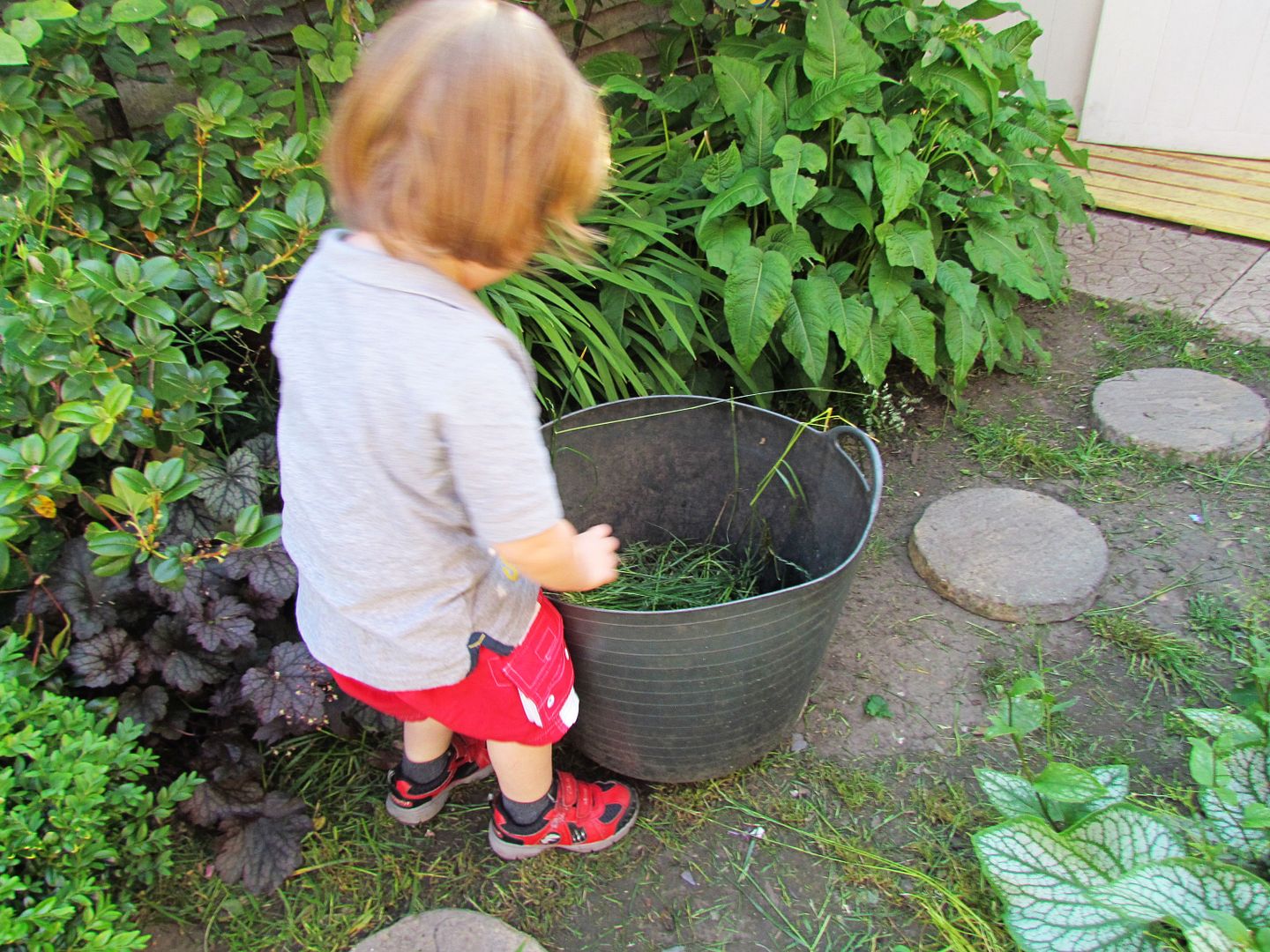 Little Bird loves the garden as it is such a sensory experience for him. He loves to feel all the different textures and investigating absolutely every part of the garden.
Recently I kept finding snails at the front of our summerhouse, only to realise that it is Little Bird collecting snails from around the garden like pieces of treasure. Lovely, slimy, swirly treasure. If any snails are on their side, he put them the right way up. Bless.
Little Bird also loves to find small gaps and holes in the fence so he can peep through at the neighbour's gardens. Cheeky.
He loves to help water the seedlings
we had planted in our raised bed
with his new shiny green watering can. They are all doing very well and not much snail damage - probably because he's relocated them all :)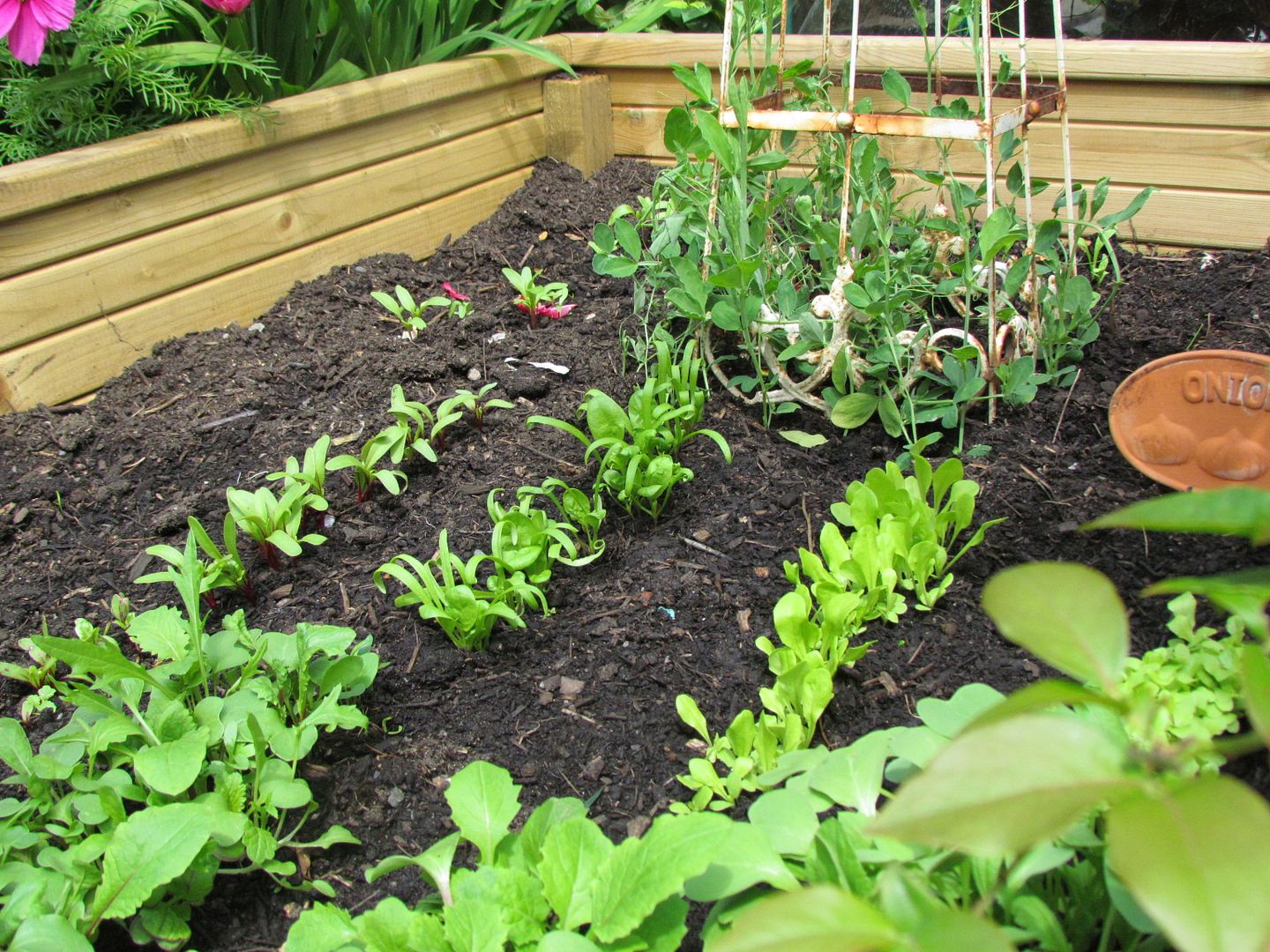 Little Bird's idea of gardening is to do lots of dead heading, particularly the purple chive flowers. I find pretty collections of flowers on the stepping stones.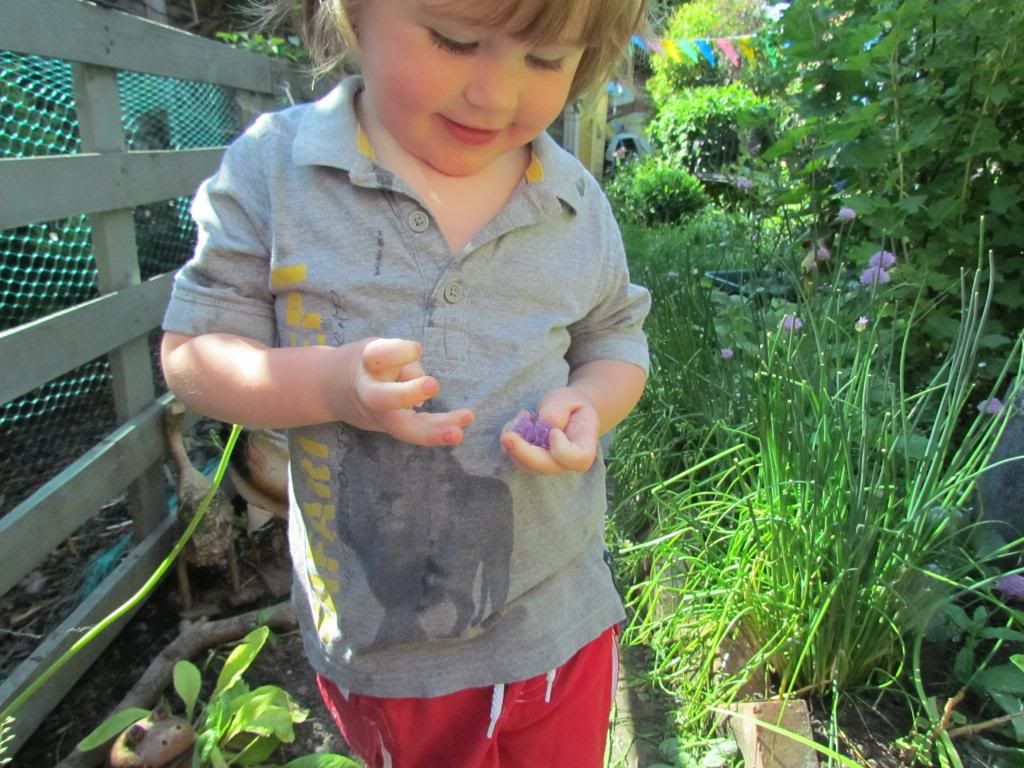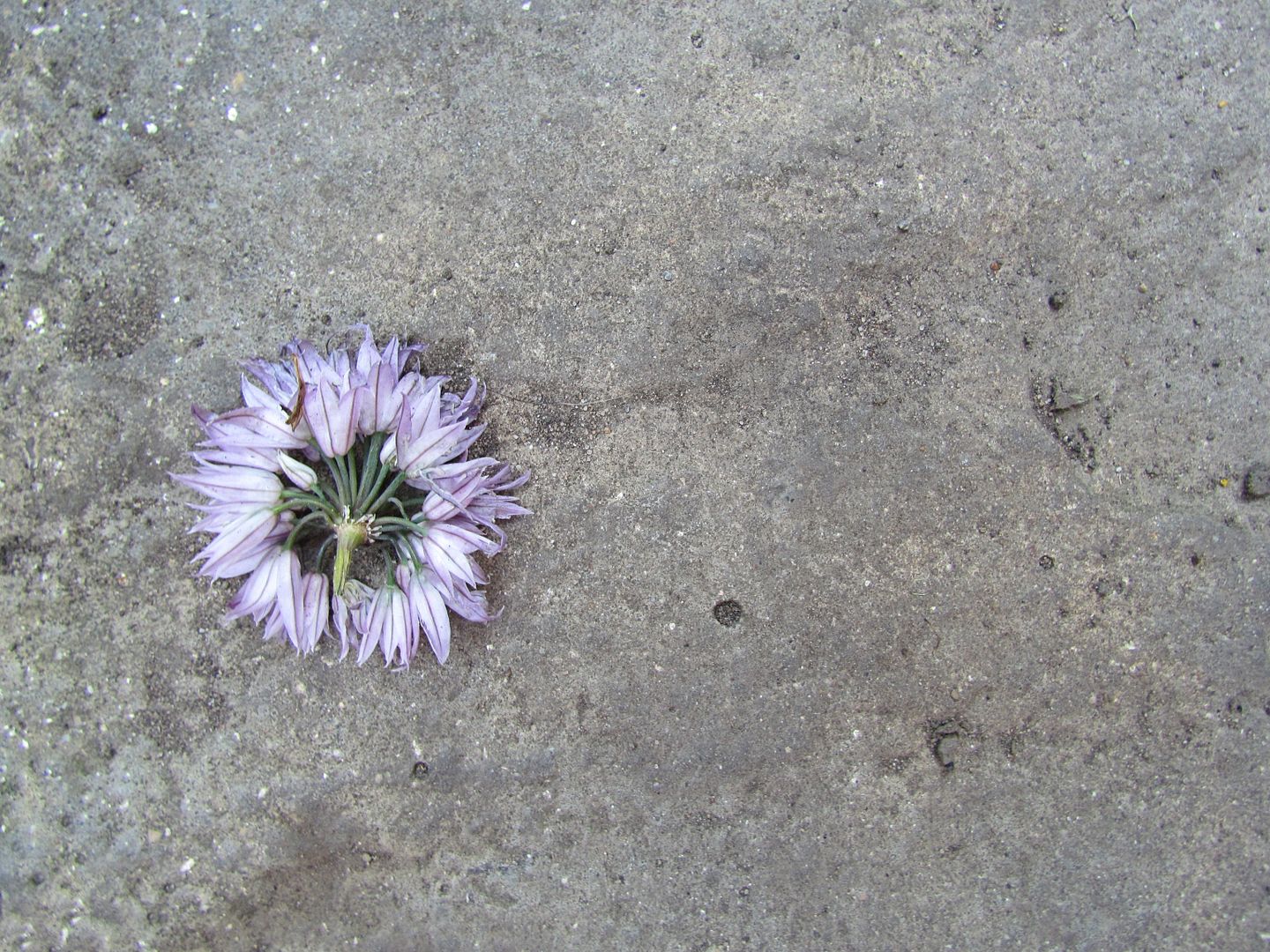 The touch, smells and sounds of the garden make Little Bird very happy and I'm keen to encourage this and have him help out. He's still not in to digging as yet but we will get there. For now he is content with his botanical collections and mini creature studies :)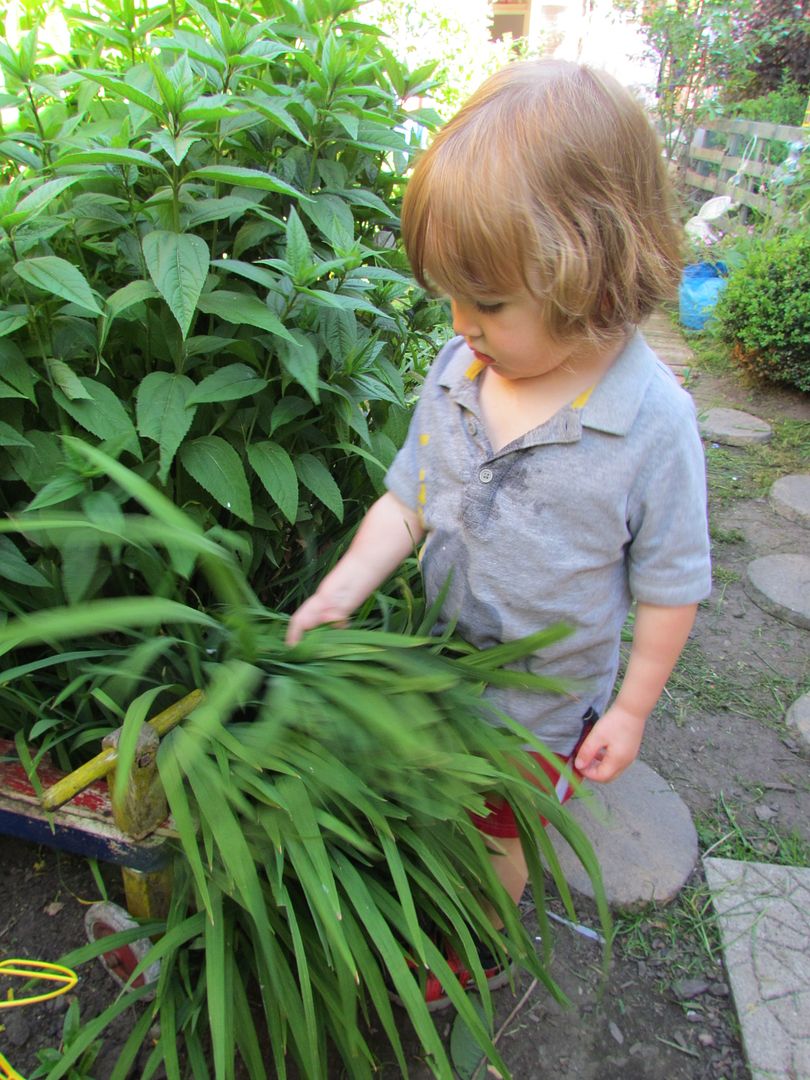 Swishy, swashy in the plants.
His animals like to play in the garden too. Cow often likes to tromp through the greenery.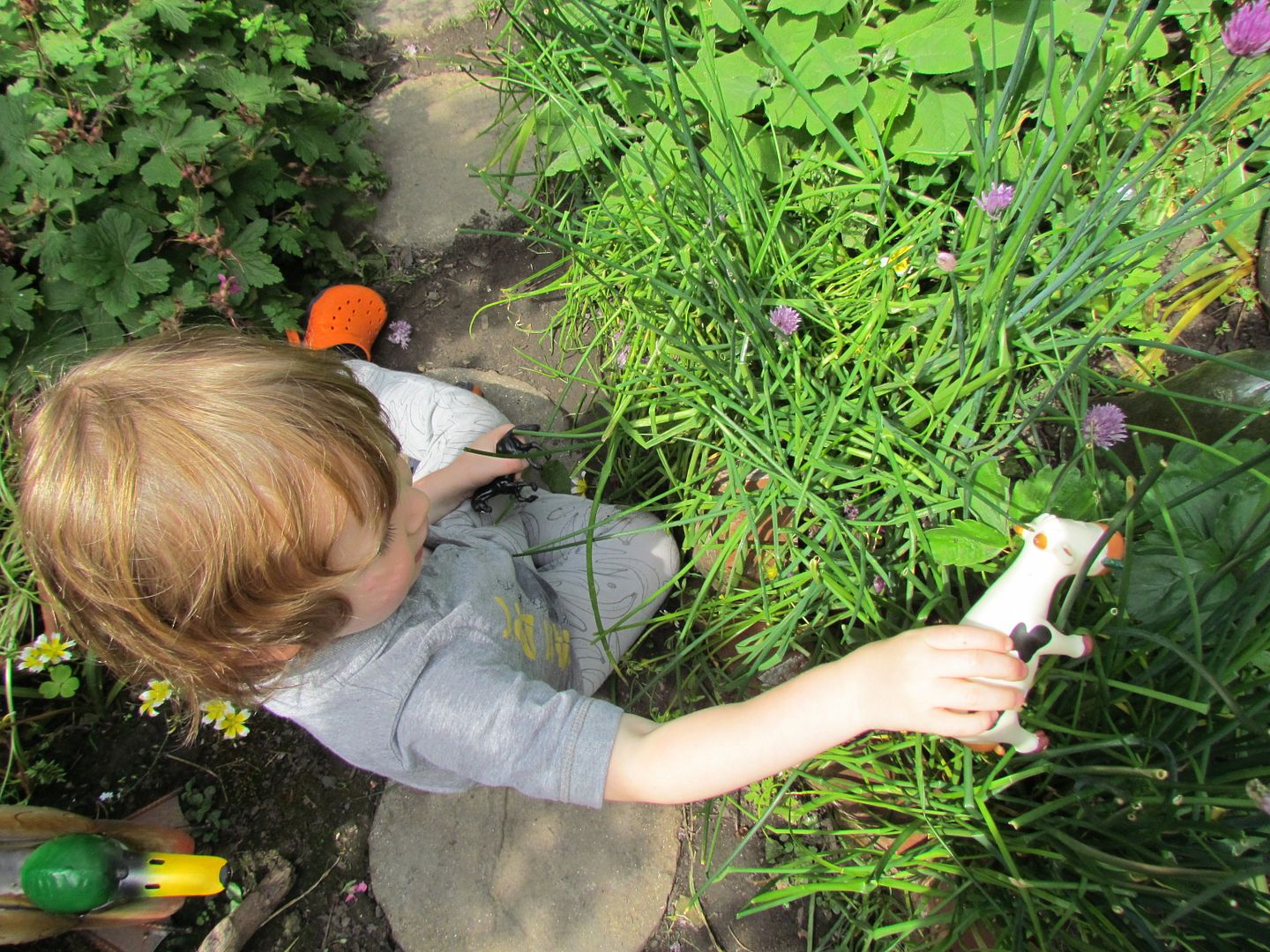 I think Little Bird's flower collections are like piece of art. In fact we used one for his latest preschool homework.
I hope his interest continues so we can share our love of the garden and pretty flowers.
This post is an entry for BritMums' #KidsGrowWild Challenge. For details please visit the MoneySupermarket website.