I love my home and sprucing it up so I was a lucky Homebird to be sent a bedding set from elinens to review. I was delighted to receive the
Catherine Lansfield Ilona Duck Egg Duvet Set as it fits in perfectly with my love of the floral country cottage look. It's a delicate mix of shades of blue and a restful colour for the bedroom.
It's full of big blousy flowers and has freshened up our bedroom perfectly for summer. We keep our room quite basic with the walls painted in off-white so this set really brightens up a neutral room and maintains the airiness. There are several colours used on the bedding from darker blue to light blue and grey so it is easy to find other items to coordinate with like cushions and throws. I have a Venetian masquerade mask on the wall above and a Laura Ashley light switch cover that just happened to match the bedding very well. Our house is Victorian and still has the beautiful original fireplace in the bedroom and this Ilona set
is my usual style of bedding that in my opinion suits the vintage elements in the room.
What I also love about this bedding is that it is reversible - stripy on the other side of the duvet cover and the pillows. This is great so we can change and have a different feel to the room - I'd say more contemporary. A fabulous idea as I sometimes feel like a bit of a change from my usual shabby chic roses look.
In such a warm week, this bedding has felt lovely, crisp and cooling to lie in. I gave it a wash yesterday to see how well it laundered and after a line dry it only needed the very quickest of irons - that's DaddyBird's domain as chief ironer :) Back on the bed it was softer and had kept it's shape. The set is button fastening which although I hate doing up and DB always buttons the wrong way, I prefer as they don't tend to come undone. I found the set to be a very well made quality fabric with well constructed seams and button holes.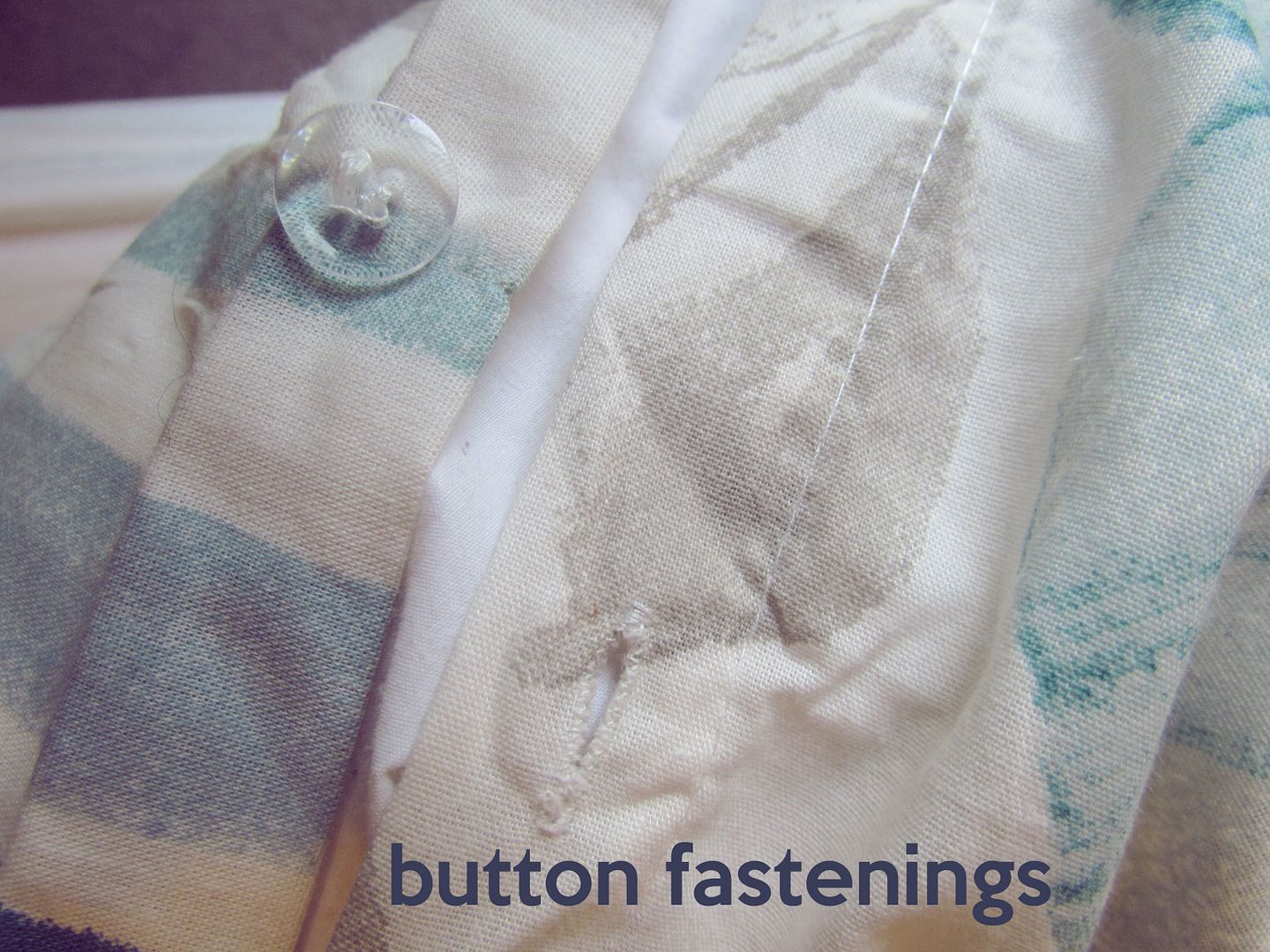 At £15.97 for a double duvet cover set it is excellent quality for a bargain price. elinens have a huge range of bedding and many other items for around the home. I have seen some cushions that I would like and some bathroom accessories. Little Bird liked the bedding too and couldn't resist a cheeky bounce around. Do your children always 'help' around the house too ;) ?
elinens sent me a bedding set for the purpose of the review

but it is my own honest opinions and all the words and pictures are completely my own.