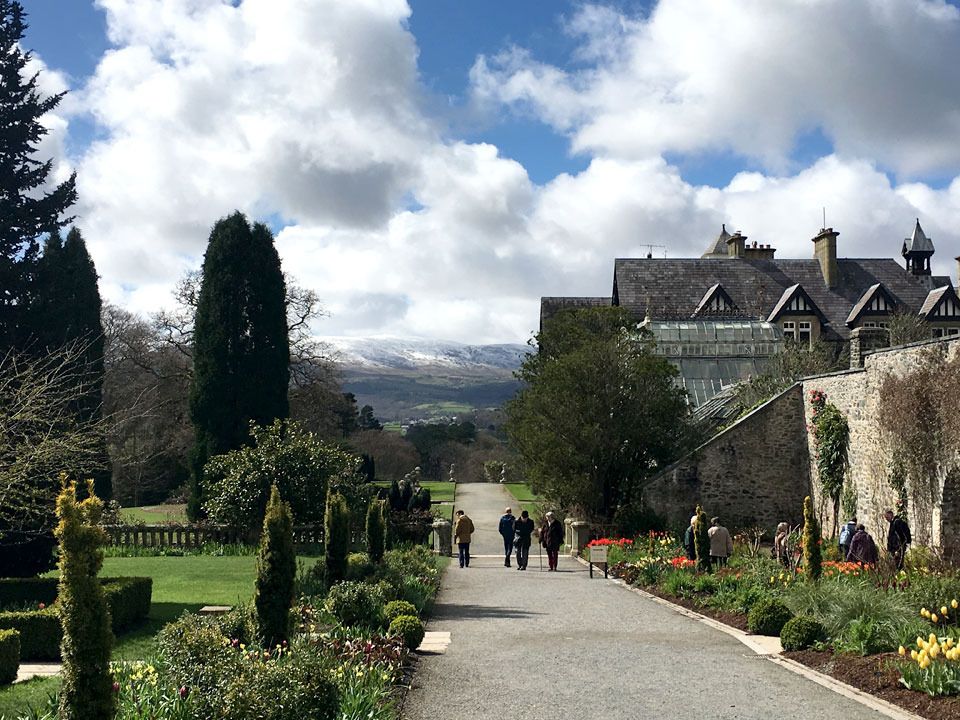 The glory of the spring garden in Wales, alongside the River Conwy and with a snow tipped view of Snowdonia, Bodnant Garden was the perfect day trip for us all and especially a recently poorly little boy. Fresh air and fluffy clouds, tulip blooms and trumpeting daffodils, all an excellent antidote to tummy pains and stress.
80 acres to explore from terraces to glades and a thundering waterfall and mill 'race' in the dell. It's a beautiful garden to explore and this year is like a dreamy watercolour wash of azalea and rhododendron and a lushness of emerging green perennials and exquisite hellebores. The boys had lawns and paths to run around and plenty of stones in pockets picked up to plop into the cascading waters. View points are aplenty and there are some areas where my hand tightly gripped Little Bird for fear of him rolling over the edge into the fir tree abyss. I was happier back on formal bed territory with the tulips.
A surprise was the family mausoleum, called the Poem that you could peep through the door of into a marble decorated room filled with memorials of the previous inhabitants of the estate. Of course this appealed to me and my church/graveyard tendencies, inside was a chair - who for I wonder?
Back in the land of the living, it was a picnic and tomfoolery and a promise to come back and visit in the summer to see how the gardens are flourishing.